Virtuousity: Eric Reads the Week, #15
Hi! It's R. Eric Thomas. From the internet?
Hi!

Thrice this week I have gotten up at 5 in the morning to get on airplanes. This is paradoxical for me. On one hand, everything I have done in life has been an effort to never wake up at 5 am. On the other hand, everything I have done in life has been an effort to always be getting on airplanes and going exciting places. The first time was departing Oregon after a wonderful trip with my mother-in-law. It's possible that my body hadn't fully adjusted to the time change so maybe I was actually getting up at 8 am, which is what it was on the East Coast. My body was in multiple places at once. What time is it in your body right now? I feel like that's the title of a book I would buy but not read.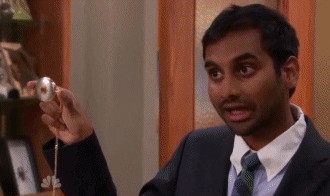 The second and third 5 am mornings were to go to Kentucky for the Humana Festival. The first time I got to the airport, sat on the tarmac for a while and then the flight got canceled and I missed my connection so I went back home. On the way back to my apartment, the Lyft driver asked me where I was coming from. I said, "Nowhere. I just like to visit the airport with nothing but a laptop bag." In retrospect, this is a strange answer to give someone if you don't want to seem like you belong on a government watch list. Later, he told me about a lawyer he does security for who always mistakes her groundskeepers for militia men. So, everyone is having trouble navigating reality.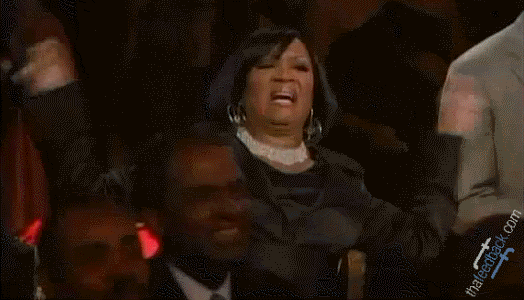 The Humana Festival is the preeminent showcase for new American plays. My play, Time Is On Our Side, was a finalist for an award given out during the Festival and though I didn't receive the award it was, legit, an honor to even be included. I knew in advance I hadn't received the award but I decided to go anyway because I love new plays and I'd never been and it seemed like a good idea. And also there was a part of me that wasn't sure if I actually hadn't won. Like, I think you're supposed to get an email if you actually won, and I didn't get an email but the absence of "no" can sometimes seem like a "maybe"if you're someone like me who employs magical thinking a lot and doesn't know what time it is in his body.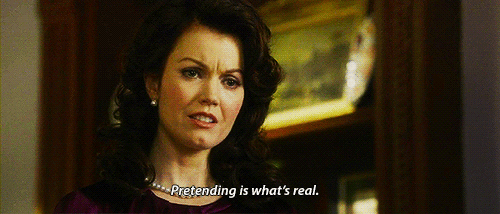 I went to see new plays and also to network. But also not to network because I don't know what that means, especially as my career transitions. Had I my druthers, I would never network and always be warmly received. I just want to exist, humorously. Theater networking is weird because the majority of my working time is spent alone in front of my computer having feelings or sometimes in line at a restaurant as I take notes on a vacationing couple bickering and so I don't actually, like, know how to talk about it without sounding like someone who was raised in a cave but I do want you to like me and also maybe pay me, instantly if possible. Should I tap dance? I think networking with theater professionals would be easier if I wore a sign that read "Should I tap dance?"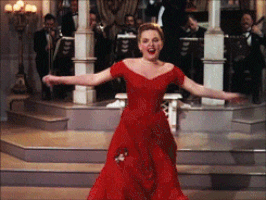 The plays I saw were all excellent, of course. I was struck by how many of them included moments of musicality even though they were straight plays. Michael Bigelow Dixon calls this Virtuousity in playwriting, a tactic for breaking from realism. The idea being that when you see a performer play an instrument or burst into song or, in the case of Chelsea Marcantel's Airness, melt your face with an air guitar solo, you are experiencing multiple realities on stage. The world you're seeing may have been constructed to look exactly like a dive bar or a backyard, but the fact that there are people singing, juggling, tap dancing with proficiency means that this play wants you be with it in the real world and in one that's even more magical. Virtuousity lets the audience exist in multiple places at once, without leaving their seats.

This week's columns explore all kinds of realities, from a nascent matriarchy in Monterey to whatever reality Ivanka Trump's house is in. But first, Pepsi presents utopia...
---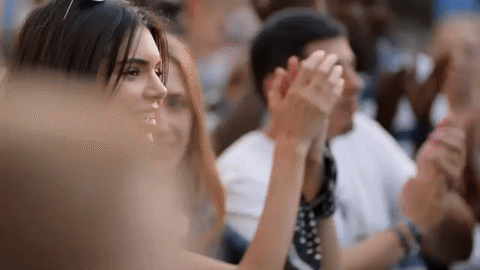 Pepsi ended all of our pressing social justice issues in a new commercial spot entitled "Really?! So Many People Had to Sign Off On This. Really?" In the full two-minute spot, we see all of humanity taking a break from their everyday lives and joining a protest—no, sorry, a leisurely stroll-test—for… peace? The signs say peace, but there is also a tub of ice cold Pepsi and everyone is smiling and clapping so this might actually just be Coachella. [READ THE FULL COLUMN]
---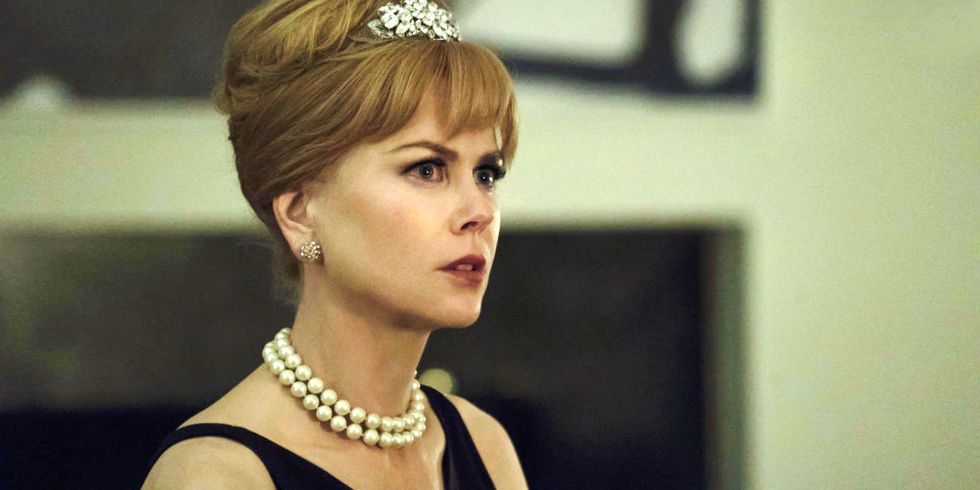 The finale of Big Little Lies revealed that the superbly-acted premium cable drama really was interested in telling a story about powerful women struggling with human desire, with love, with envy, and, ultimately, with toxic, dangerous men. [READ THE FULL ARTICLE]
---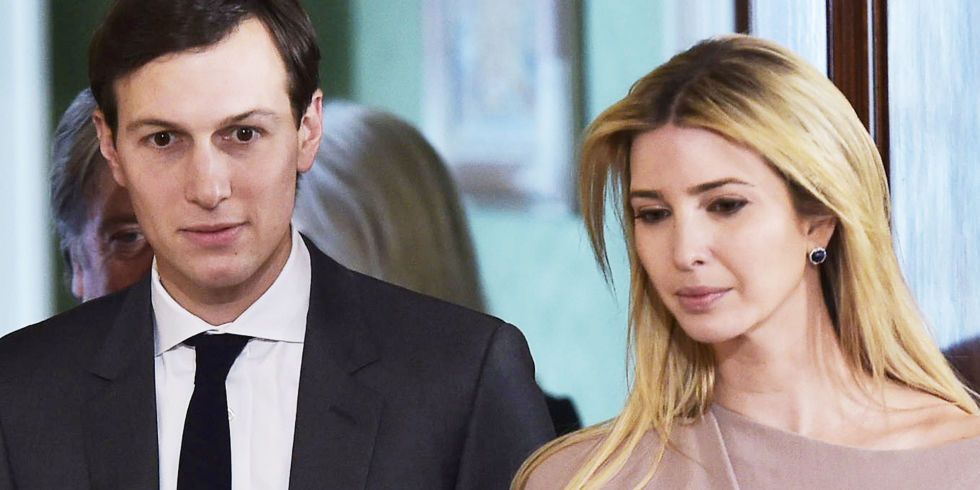 You have literally never seen anything like this before. Hundreds of LGBTQ protestors recently congregated in front of the Trump scion's Washington, D.C. home for what they called a "Queer Dance Party for Climate Justice," also known as a regular Tuesday in most metropolitan areas and some really lit suburbs. Many of the Trumps' neighbors were none too pleased to have the streets teeming with rainbow-clad revelers drowning out the revelation of the killer's identity on a rerun of Cold Case. But not Dianne Bruce, who took Neighborhood Watch to petty new heights as she gleefully observed the proceedings from the steps of her house. [READ THE FULL COLUMN]
---
From StyleCaster...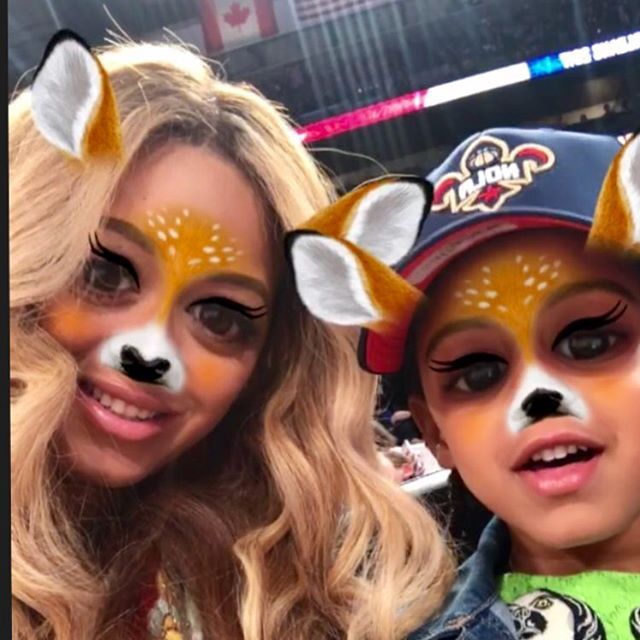 It's that time of the week again! The moment that we peer into the glowing abyss of Instagram and ask our faves, "So… what made you think this was a good idea to post?" Celebrities are constantly being photographed and, it seems, constantly photographing themselves. Every once in a while, one of those snaps that should have probably been instantly deleted ends up on social media for us. Which is the best. Stars: They're just like us…meaning they take pictures of themselves lying around, eating food, and with every SnapChat filter imaginable. [READ THE FULL ARTICLE]
---
Random Thing from the Internet...

While here in Kentucky I got to see my dear friend Jason, who I simply adore and have missed dearly since he moved to Louisville. Jason took me out to get fancy donuts for my birthday and then hung out for a while catching up. He works with BLoFISH clothing, a gender neutral clothing line which you should check out at the link. He opened the shop for the day and I spent a little time trying on stuff and making him give me honest opinions and it all felt very posh. There was no one else in the shop at that point and it felt like I was having some sort of chic boutique experience. This was compounded by the fact that clothes actually made me feel really good. I've been feeling super weirdsies about my body and my shape for a while but these clothes--made not for a particular gender presentation or body type--looked good and felt good in a way that most clothes don't. It feels a bit like trying on costumes for a futuristic TV show. You know how everyone in Star Trek or Divergent is wearing fancy pajamas and it looks so comfortable? It's like that. In the future, you're allowed to feel at home in your skin.

Have a tap-dancing, timeless, gender-comfortable week!
Eric
---
Take my playwriting course at Good Good Comedy!
Sundays at noon
April 23-June 4th (skips 5/21)
Philadelphia
More information here!