The Year in Shade: Eric Reads the Week, #1
Hi! This is R. Eric Thomas. From the internet? Hi.

Welcome to my first Tiny Letter! Each week I'll send you a collection of all my humor columns for Elle.com, plus any other funny stuff I think you'll like and one random thing from the internet.

It's New Year's Eve, so you know what that means--only a few hours before the clock strikes twelve, the radio clicks on, Sonny and Cher start singing "I Got You Babe" and we get to live 2016 over and over again until we get it right!

I'm definitely getting insurance this time.

Because it's the end of the year I did a little looking back and a little looking forward on Elle.

There is nothing so good, so bad, or so orange that we can't extra, extra read all about it. While 2016 will go down in the scrapbooks under the headlines "Girl, whut?" and "OMG stahp" it also produced a whole decade's worth of delightfully shady moments. Let's relive them.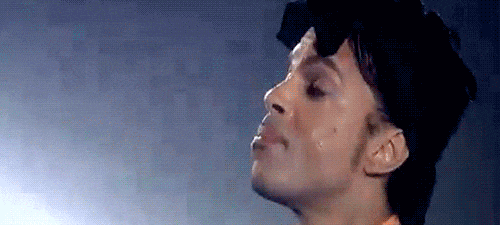 "Between Joyce Beatty, Al Roker, and Colin Powell, 2016 was not the year to try it with black folks of a certain age. The shade is just shut up in their bones. Don't sleep on black people. Don't do it. We use shade like it's the Force. Out here in these swamps like Yoda. "Open the library is. Read you I will." [READ THE FULL COLUMN HERE.]
---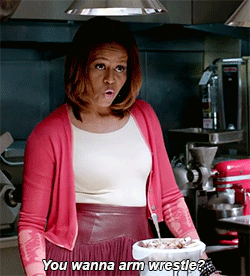 At last! A comprehensive collection of Michelle Obama gifs! Bookmark this page to receive your weekly dose of inspiration throughout 2017. [READ THE FULL COLUMN HERE.]
---
Like, this is everything I've ever wanted in a photo but actually had no idea that I wanted. Two silver foxes hanging out, maxing, relaxing all cool and all, shooting some b-ball outside of White House.
Um, yes, please apparently.
I love that President Obama plays basketball with his shirt fully tucked in and his tie barely loosened. Like, of course he does. He's like James Bond and everyone's dad combined. So, James Bond, basically. [READ THE FULL COLUMN HERE.]

---
First of all, I take issue with the assertion that this is Justin Bieber wearing a gigantic fur coat on a 60-degree day in the City of Angels, Los Angeles. It's simply not true. This is actually a photograph of a saber-toothed tiger wearing a Justin Bieber brooch.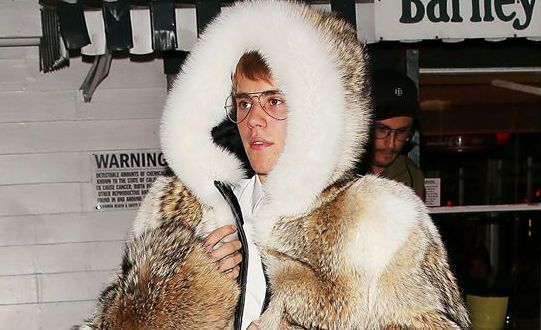 This is from last week but it's legit one of my favorite things that has happened this month. [READ THE FULL COLUMN HERE.]
---
A Random Thing from the Internet!
Cynthia Erivo (aka Queen-thia Queen-rivo, Doer of No Wrong, aka Tony-winner Cynthia Erivo, aka Broadway Adele) opened the Kennedy Center Honors by singing "The Impossible Dream" and I threw my entire wig clear across the room.

Once, while I was still at Columbia, I auditioned for a musical comedy variety show and they had us all sing that song. It is hard. And it has more key changes than "Love On Top." (Note: I am currently unclear on what the difference is between a key change and just singing higher. Whatever.) Anyway, I didn't get a part on the show. I also remember that I wore battery operated Christmas lights draped around my neck at the audition and decided it would be a winning idea to turn them on randomly. I was really bad at auditioning for things; I gotta be honest.

Anyway, here's a link to Queen-thia slaying the house down with "The Impossible Dream"

That's all!

Have an intersectional New Year!

Eric