The Library is Open: Eric Reads the Week #4
Hi! It's R. Eric Thomas. From the internet?
Hi!

Literacy was all the rage this week, from a 4-year-old librarian to a 78-year-old congresswoman reading the president for filth, my columns on ELLE.com covered every shade of the reading rainbow. In this e-mail you'll find a cute story about a bookish prodigy, a recap of Mariah's World, an essay about my Trump Cleanse, and, of course, Rep. Maxine Waters. Oh! And I also scream about The Young Pope for, like 700 words. So, a normal week.

My piece on Rep. Maxine Waters was shared by the Congresswoman herself as well as Rebecca Solnit, W. Kamau Bell and the Another Round podcast. It looks like everybody loves a good read. In these times (are they dark times? Are they just before the dawn times? What time is it?) it makes so happy that we can find joy in the strength, forthrightness, and DGAF-ness of our black women leaders. Talk about it!
---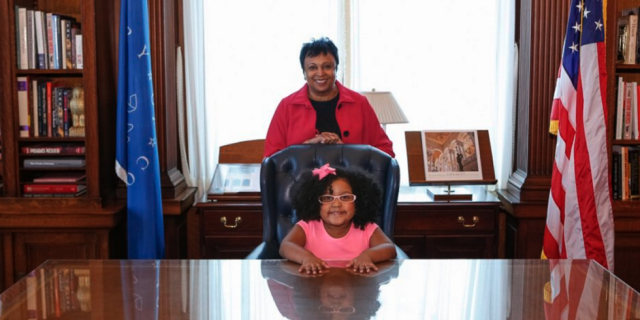 OMG I am obsessed with this fabulous little four-year-old reading prodigy. Obsessed! Daliyah Marie Arana of Gainesville, Georgia got to meet Dr. Carla Hayen, the Librarian of Congress, and was made "Librarian for the Day" because she's read 1,000 books in her short lifetime. Well, not because she's read 1,000 books. She was made Librarian for the Day because she's 100% fierce and the matching bow and glasses scream "My curatorial priorities are on point." [READ THE FULL COLUMN HERE.]
---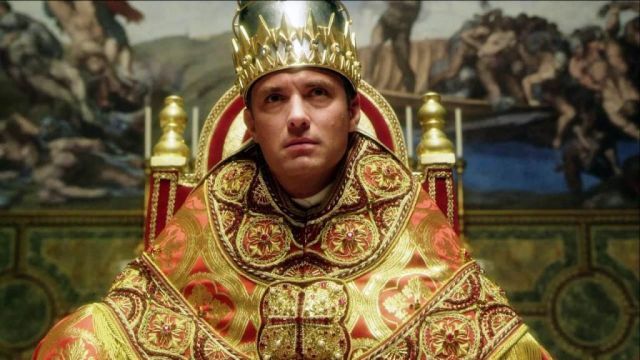 "It's like watching a very beautiful episode of Rupaul's Drag Race: Untucked. Jude Law gets into a confessional at one point and when the priest asks him what he'd like to confess he says, 'I don't have any sin to confess,' which is the Catholic version of 'I'm not bossy; I'm the boss.'
Later he has a contentious meeting with the Cardinal Secretary of State and they just read each other like ancient drag queens and it is everything. And the Cardinal has an assistant who is just gagging the whole time. He is so shewk it got picked up by the Richter Scale. Every time the camera cuts to him his face is like 'Gurl, whut?!' Or 'OMG stahp.' Or 'Lord! My edges!'" [READ THE FULL COLUMN HERE]
---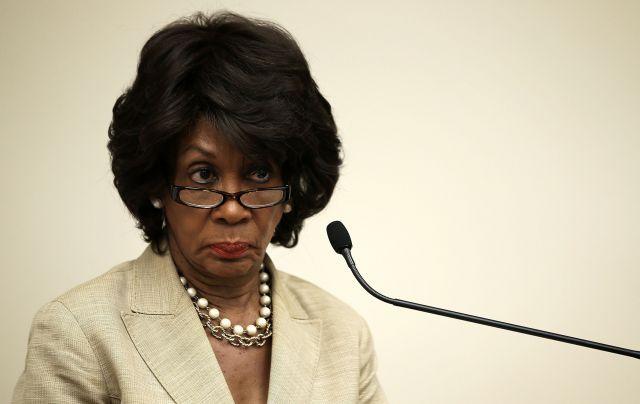 "Her whole face says 'You tried it.' Her lipstick shade is 'Shade.' Rep. Waters' reading tour began last week at the world's quickest and sassiest press conference.
She shows up to a press conference, acts like it's the biggest inconvenience she's ever had to endure and then says the Director of the FBI has no credibility. Honey, as far as reads go this is Infinite Jest." [READ THE FULL COLUMN HERE]
---

"Anthony keeps pressing Mariah. This is such a minuscule problem to start drama about. You have to respect that, actually. He's like one of those people who paints art on hermit crab shells, except instead of art it's just graffiti that says 'Girl, can you believe this?!'
I love it. He's like Lego Drama Queen." [READ THE FULL RECAP]
---

Last week, however, I went on a cleanse of a different sort. It let me eat whatever I wanted and didn't produce any noticeable weight loss, but it made me feel better than any cleanse I've ever tried (and failed at).
Last Wednesday I started a Trump Cleanse.
This isn't some scam I found on Ivanka's Insta. This is a media elimination diet and what I eliminated was the president. [READ THE FULL COLUMN HERE]
---
A Random Thing from the Internet

This week, the best thing to happen on the internet was also the best thing to happen in the world: millions of people taking to the streets for the Woman's March.

I cannot stop looking at photos from different cities showing how powerful and how sizable we are together. This is just the first step, but I felt particularly heartened by it because it help proactive rather than reactive. We don't have to constantly fight back against the lies coming from the White House. We don't have to engage them at all. We can take to the streets with our sisters and our siblings and push onward into the just and beautiful future that cannot be denied.

I wrote another column this week that didn't end up being published. In it I imagined Hillary Clinton's inauguration--a fantasy, maybe. Or maybe just an alternative fact. I wrote, "We will find each other. In another place. In the forest. In the great spaces of this nation, as limitless as imagination and as wide open as the future. We will find each other again. This idea may be a fantasy. But so was this country, once. America is, and ever was, an idea. A dream born of hope. Nothing can extinguish it. And nothing can control our imaginations; they cannot be silenced. They are the beacons in the darkness that will guide our way back to each other."

I'm going to print out photos from the Women's March and paper the walls of my study with them so that when I write I am always reminded:
We exist.
We are many.
We are not alone.
We are never going away.

Fight on,
Eric