Thankstravaganza: Here for It #203
Hi! It's R. Eric Thomas. From the internet?
Hi!

This week: We get the tree we deserve, and once again I am shocked by true historical events from recent history on The Crown.
A couple days ago, I was searching for my Aunt Barbara's sweet potato pie recipe because I want to make it this week. It's one of the few recipes I can easily lay hands on because I transcribed it during the period when I was still dutifully typing recipes into Word documents and saving then on my computer in a folder called Recipes. I have since adopted a system of recipe organization that can best be described as "Walmart at 11:30 am on Black Friday." I've abandoned the Recipes folder and started storing recipes everywhere like I'm laying the groundwork for some kind of food-themed National Treasure: Book of Secrets movie. (Okay, actually I would very much enjoy a film series about a historian-adventurer—that common profession—crossing the globe, solving mysteries, and uncovering clues to put together a family recipe book. It's like Soul Food meets Where in the World is Carmen Sandiego? This actually really needs to happen. Someone get Vanessa Williams's agent on the horn. [Or rather, on the horn of plenty.])
I am constantly on a quest for better document organization, using software like Evernote and Pocket and amassing so many Bullet journals that the Bureau of Alcohol, Tobacco, and Fire Arms put me on a watch list. But when it comes to recipes, nothing sticks. These days my recipes could be anywhere, which really creates a chaotic situation when I'm trying to make dinner. There's a million search results for "easy weeknight meals for busy moms" (my favorite thing to search) and precious few for "dinner ideas for chaos Muppets who have a digital trail of recipes like a serial killer leaving clues for a detective." Odd.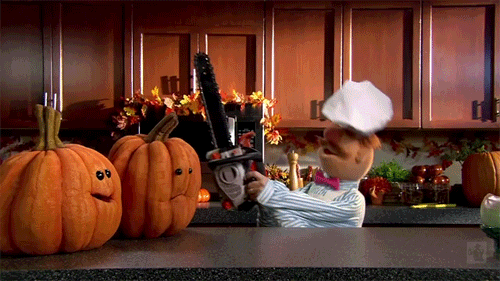 A few years ago I bought a blank book ostensibly for writing down recipes in hopes of starting a family cookbook of my and David's favorites. But the only thing I'm less likely to do than type a recipe into a Word doc is write it out by hand in a bound notebook like I'm a pioneer. I honestly don't know what the solution is. I sometimes copy recipes and paste them into a Google doc, which allows me to make notes about what I changed (if I remember—more chaos!). Sometimes I'll email myself the recipes which is truly deranged behavior because my inbox is absolutely overwhelming and unread messages give me great anxiety. Recently I started screenshotting the recipes on my phone which is, psychologically and logistically, a cry for help. It usually takes 3 or 4 shots to capture the full recipe and there's absolutely no filing system or way to search. I just have to vaguely remember that there's maybe a pumpkin soup recipe somewhere in the middle of my massive collection of leaf photos, meal photos, and memes. Not exactly handy.
But Aunt Barbara's sweet potato pie, on the other hand, was incredibly easy to find. And I'm glad for that because, like a lot of people, I'm gearing up for a very small Thanksgiving (it'll be just David and myself and the squirrel who jumps into the bird feeder every day and eats like he's trying to win a contest). Plus, I'm tired! I don't have time to go traversing the globe looking for a recipe. It's been a long year. I need a Google search for "easy holiday meals for exhausted humans".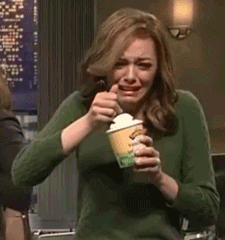 While I was searching for the sweet potato pie recipes, I came across a Word document called "Thankstravaganza," created on November 20, 2006. Inside I discovered the menu and recipe list for the only Thanksgiving I've spent away from my family. I was working at an upscale seafood restaurant in Philadelphia at the time and desperately poor and I had to work Thanksgiving night. So, in an effort to salvage some festivity, I invited two friends and a guy I had been on one (1) date with to come over to my very small South Broad Street apartment after my shift for Thanksgiving dinner. No, not dinner. Thankstravaganza. Despite the fact that I knew I wasn't getting home until 10 pm, and despite the fact that I had no money, no dishes, and no furniture, I planned a multi-part meal featuring:
Cornbread stuffing
Collard greens
Cornish game hens
Ms. Patti Labelle's macaroni and cheese
Homemade cranberry sauce
Yam casserole
Cranberry margaritas
CAN YOU SAY DERANGED? 2006 Eric was completely off his rocker. I had the tiniest kitchen and no dining room so we all sat on my bedroom floor and put our plates on a box and everything took so long to make and we were all drunk before then and I had never made a cornish game hen before, had no idea what I was doing, and have not made one since.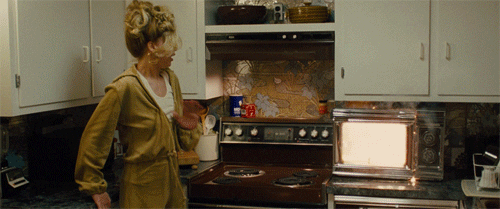 It was a complete disaster and also one the rare days from that very odd, quite dark period where I wouldn't change a thing. I found a photo from that night on my computer taken just after we'd sat down to dinner and the timestamp reads "12:14 am"! A two-day EXTRAVAGANZA!  (I cannot show you the photos because I don't have the permission of the other people and also multiple people in the photo are wearing green contacts for no reason, including me, so let's let that era go by without documentation, shall we?)
I come from a long line of people who Do The Most and that kicks into high gear at holiday times. Though I was away from my loved ones, I was stepping into my destiny as someone who is genetically unable to listen to reason or logic when it comes to celebrating or a meal of appropriate portions for the number of guests. Would it have been easier, better, and more economically sound to leave the restaurant and grab a Wawa Turkey sub on the way home? Absolutely, but that would have been nice and easy and as Tina Turner sings (and as I was prone to scream-belt at lesbian karaoke on other Thursday nights during that period) "we never, ever do nothing nice and easy." Does Thanksgiving need to be kicked up a notch to the level of extravaganza? Probably not. Like, it's doing fine on its own without my rebranding. And sitting on the floor dripping yam juice on to a cardboard box full of unused journals is not quite extravagant, but it was the thought that counts! Would I do it again? I want to say no we all know I would. I am well aware of my long documented history of Doing The Most, up to and including the last couple weeks of massive cooking. I just thought I was making sure that David and I had enough to eat for dinner every night with side dishes and desserts but I was recently informed by him that I was "Going Through Something". Maybe! I mean, I'm always going through something and I'd rather not go through it hungry. It's the Little Red Riding Hood principle. Mostly what I'm going through is this bag of King Arthur's flour and 6,000 photos in search of one screenshot of a focaccia recipe.
I've lost contact with the people I spent that 2006 Thanksgiving with. In fact, the guy who I'd been on one (1) date with ghosted me soon thereafter, which is fair. All that remains is the tequila-dulled memory and the one Word file documenting not only what I made and how, but also the perhaps misguided but impassioned desire to feel connected to other people and to a sense of specialness in a strange time.
I'm not sure what our families' plans are for connecting across distance this Thursday. We'll probably Zoom or Facetime at some point, but I don't think we have a plan to all watch each other eat, although now that I type it that sounds hilarious and I'm going to insist we do it. Maybe my niece and nephew can get their own kids table Zoom breakout room. Let's really lean into the disastravaganza. But I don't think I'm cooking a lot. I'll make the sweet potato pie and some stuffing but Ms. Patti's mac is a lot of rich food for just two people who don't get as many steps in as they used to. We'll probably just pick up crab cakes for the entree and make a salad from David's overflowing garden before its too late in the season. And I think that'll be fine. For this year. Next year, though, we return even more extravagant. Game hens, as far as the eye can see.
---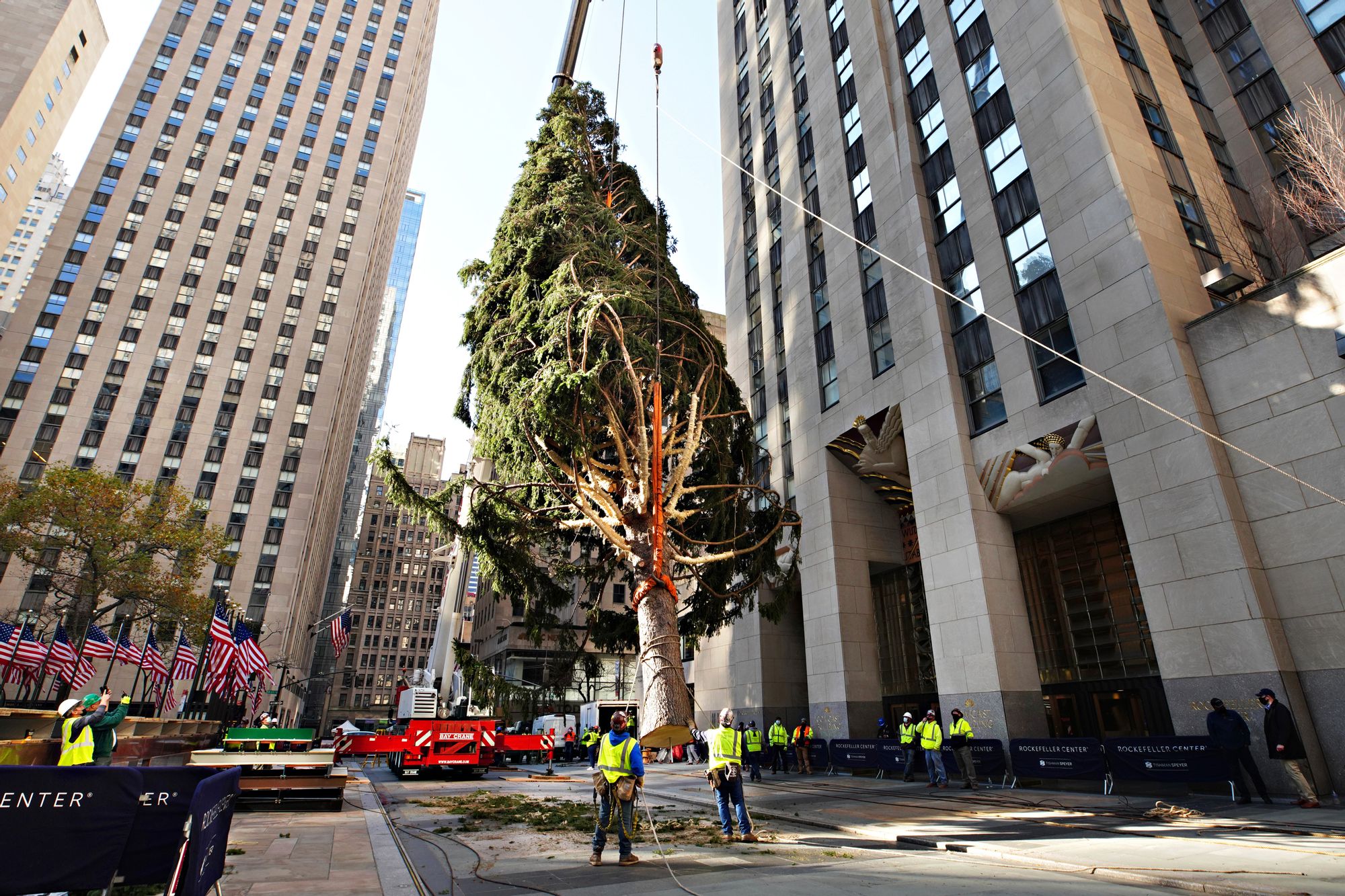 We went from the Glamour Duck in Central Park in 2018 to the Struggle Tree at 30 Rock in 2020 and, truly, nothing is more apt. This tree is the visual representation of a heavy sigh. This tree is whatever the opposite of a deep fake is. "Yes," you might say to me, "all that is true. But why is this tree the sexiest man alive, though?" My answer: It's tall. Next question. How do we know this tree is a man? Well, it's deeply mediocre yet it got a promotion, so you do the math.
---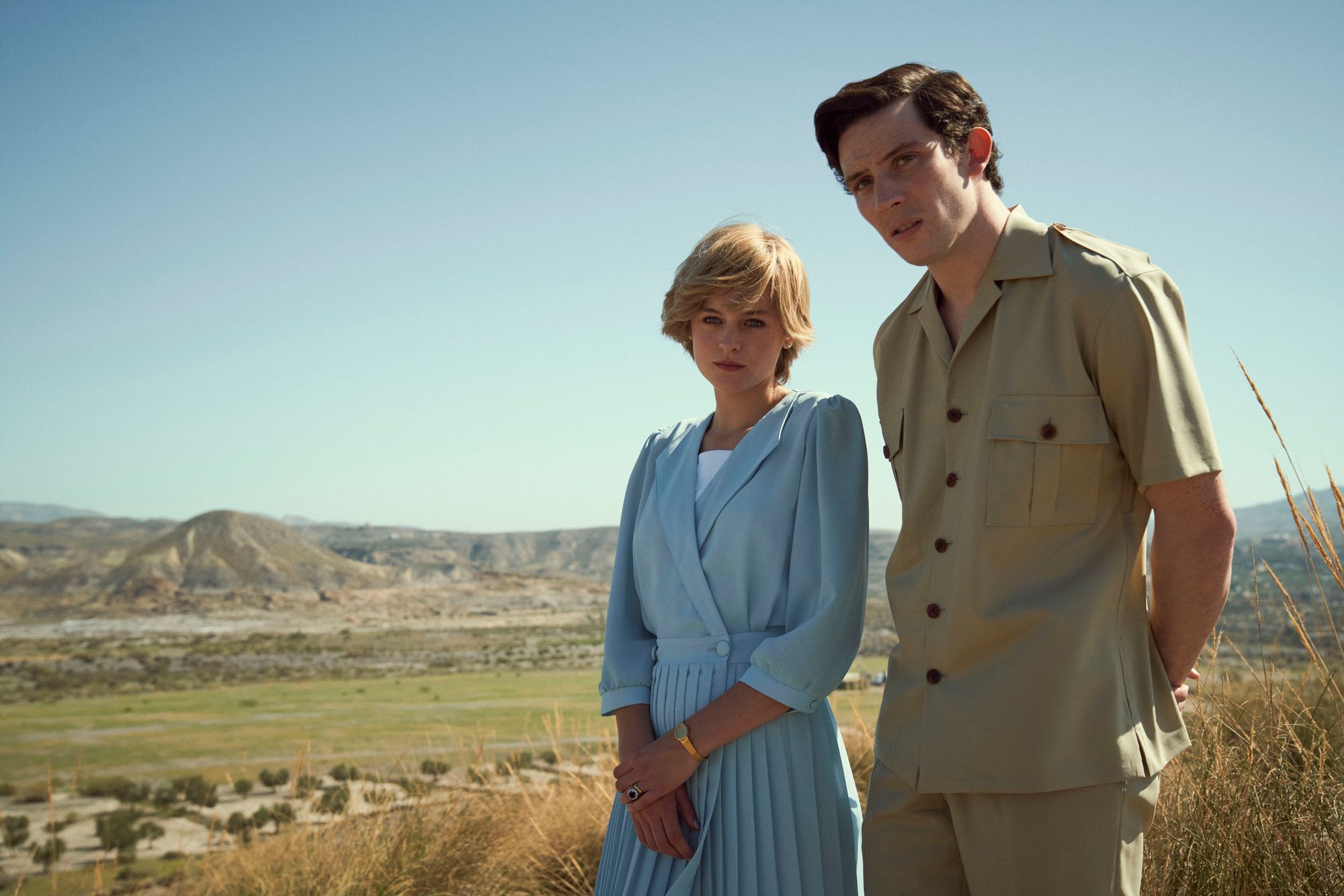 One of my favorite things about Netflix's soapy monarchy drama The Crown is that for my dumb American brain, every season plays out like a mystery. Yes, the events portrayed onscreen are, largely, a matter of public record in both history books and tabloids. Yes, I am aware of the recent history of the British royal family and the queen's prominent presence in the most consequential happenings of the last half century including Billy Joel's "We Didn't Start the Fire." Yes, I binged Derry Girls. But the fact remains that when it comes to the interpersonal dynamics of Britain's monarchy and parliamentary leaders, the American education I received from Schoolhouse Rock and Mavis Beacon left some gaps. As a result, every episode of The Crown plays out like MTV's True Life: Royalty: "You think you know, but you have no idea."
---
Random Thing on the Internet
Ms. Patti's "Over the Rainbow" macaroni and cheese!!!
"Going Through Something",
Eric