Stunned: Eric Reads the Week, #10
Hi! It's R. Eric Thomas. From the internet?
Hi!

I was up in Manhattan for work this week. I went to college in Manhattan so I'm fairly familiar with the city but I still get dazzled by it pretty easily. I have spent far more time than I'd like to admit staring, slack-jawed, at a Broadway marquee or a 40-foot tall advertisement. It doesn't even matter what the advertisement is for. I once stood in the middle of Time Square and contemplated a Jennifer Aniston Smart Water ad for five minutes. I am everyone's target audience.

It's particularly hard to mask the fact that the city is constantly wowing me when I run into celebrities. How do we feel about running into celebrities? I'm not a "scream and get a selfie" kid of person. I do have some sense. I'm more of an "internal meltdown" kind of person. I can't help it! To wit, this week I was walking around Columbus Circle, minding my own business, when I walked by Tom Hardy. I did that thing I always do where I think I recognize a celebrity as a friend and half wave until it hits me that I just recognize them from stalking and thirst trap columns and just stand there awkwardly with my hand in the air like I'm saluting their hotness, which, actually I am. This moment always feels the most ridiculous. I've done this to literally every celebrity I've ever seen in person: Lin-Manuel Miranda, Michael Shannon, Debra Messing, Sheryl Lee Ralph. I tell myself I'm playing it totally cool but I am actually standing in the middle of the street, gawking, with my hand in the air. Living my best life.

Anyway, I say all that to say, I have a telephone interview with my favorite artist of all time, Audra McDonald, in three hours and I'm freaking out. I'm glad it's over the phone, so that she won't be able to see me sitting there, slack-jawed, saluting the air.

This week's columns have so much that's salute-worthy! From Justin Trudeau's youthful hotness to Celine Dion's fashion fierceness to Moonlight's moment.
---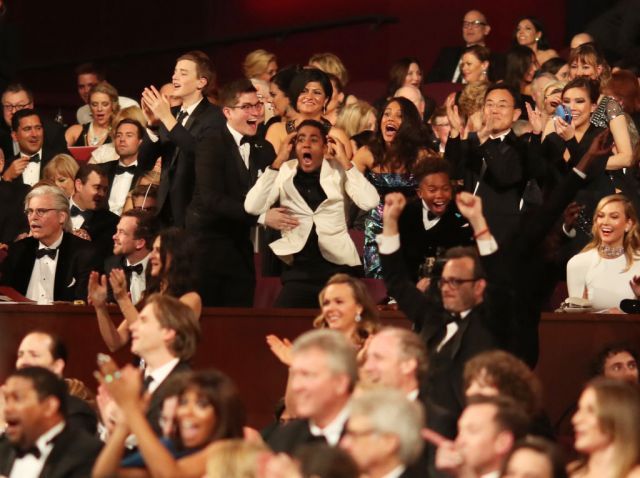 "Moonlight was not predicted to win, yes, but it was definitely not predicted to win after Bonnie and Clyde announce the wrong winner in a development that has literally never happened before. Who had that on their Oscar bingo? Who?!

It felt right. And it wasn't about besting La La Land. Or Hacksaw Ridge or Lion or Hidden Figures. It wasn't about besting any film. It was about losing.
Moonlight's win for Best Picture is made just a bit more beautiful because it came literally after a loss. A loss that stung but was not surprising. That is the story of Black Americas and queer Americas and poor Americas and so many other Americas." [READ THE FULL COLUMN]

More on the Oscars at the end of the e-mail.
---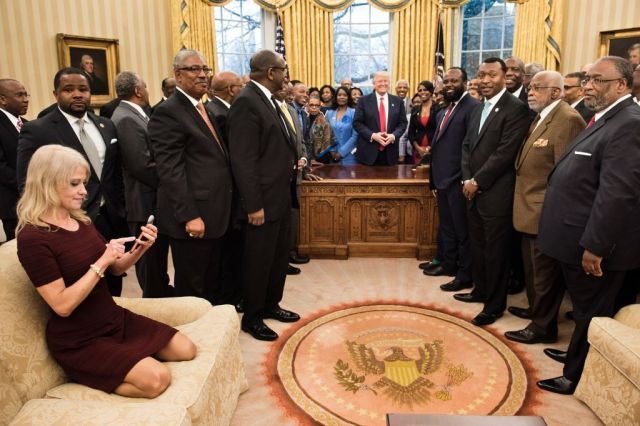 "What in the name of Natalie Portman's flawless Jackie Kennedy accent is happening in the Oval Office on this day? This is distressing.
The caption says 'Leaders from Historically Black Colleges and Universities meet with the president' but my eyes say 'pluck me out of your head; I've seen enough.'

I am shocked that in a room full of black elders not one of them asked you if "you lost your fool mind" or threatened to call your parents. I can only assume it's because most of the black elders in this photo are men. Why aren't there more women leaders here? See what happens when you don't have enough aunties? Everyone starts acting brand new!" [READ THE FULL COLUMN]
---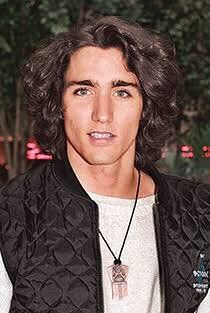 First of all, how dare you! No one has ever looked this good as a late-teenager. Where is your acne? Why is your conditioner game on fleek? Who taught you how to smize? WHO TAUGHT YOU? How did we go decades without knowing about this hot front from the north? Keeping Justin Trudeau from America was an act of war. I'd like to speak to the president of Canada, please. You have some explaining to do!
Just kidding. How could we stay mad at the place that brought us such beauty?
It's just incomprehensible. It's like, instead of puberty hitting him like a ton of bricks, it took one look at Justin Trudeau and kissed him directly on the lips.
---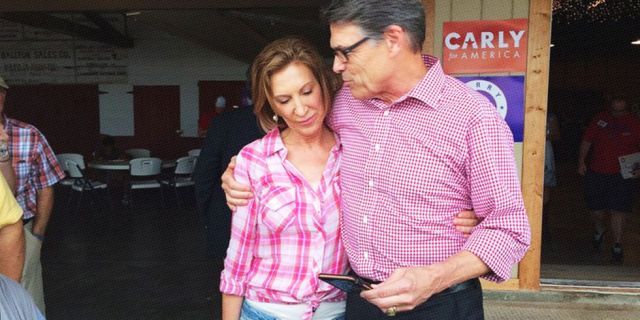 Carly Fiorina (remember her?!) tweeted her congratulations to the newly confirmed energy secretary, Dancing With the Stars contestant Rick Perry. You may recall that Perry and Fiorina both ran for President of the United States against the businessman who hosted The Apprentice for 12 years. It's a particularly ignominious club of which to be part and one with a shockingly large number of members. I'm sure the meetings are super weird and have stale cookies. But no matter. All of that is a thing of the past! [READ THE FULL COLUMN]
---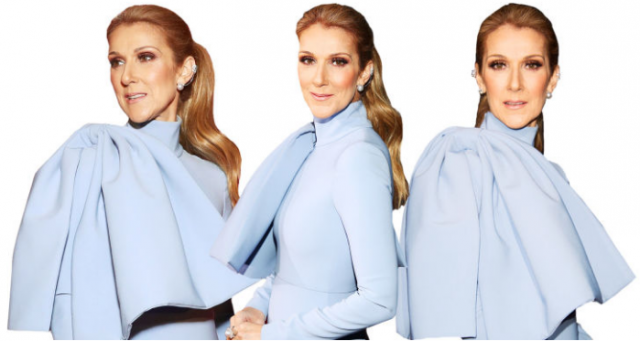 "This is everything. Like literally. This Siriano gown is a lewk and a half. And really, bow is too simple a word for such an extravagant statement piece. What should we call this to give it its due? Fabric wing? Neck bunting? No. Double-sided shoulder cape. This is that look for when you're stately and elegant but your right arm is extra as hell." [READ THE FULL COLUMN]
---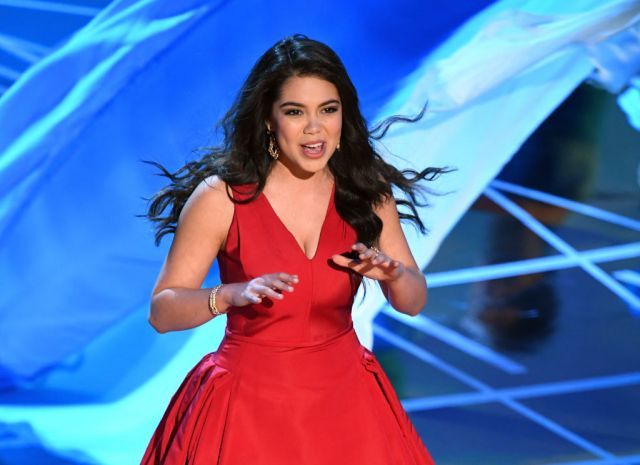 "Auli'i Cravalho, the 16-year-old star of Moana took a flag to the head at the Oscars and kept on belting. Auli'i is officially my survival goals for life. She gets hit in the head with a fabric on a cylinder and doesn't miss a beat! Who does this? (Besides drag queens, sometimes.) And she is 16 years old! I'm not trying to cast aspersions on your youth, but what were you doing during sophomore year? If it wasn't ducking flag dancers in front of billions of people, it wasn't that impressive. Sorry." [READ THE FULL COLUMN]
---
On Man Repeller...
The 89th Annual Academy Awards was a three-hour affair that will, in what is quickly becoming the defining characteristic of our age, be forever defined by one, late-breaking upset.
I broke down the good, the bad and the weird from the unforgettable ceremony. Click here to read.
---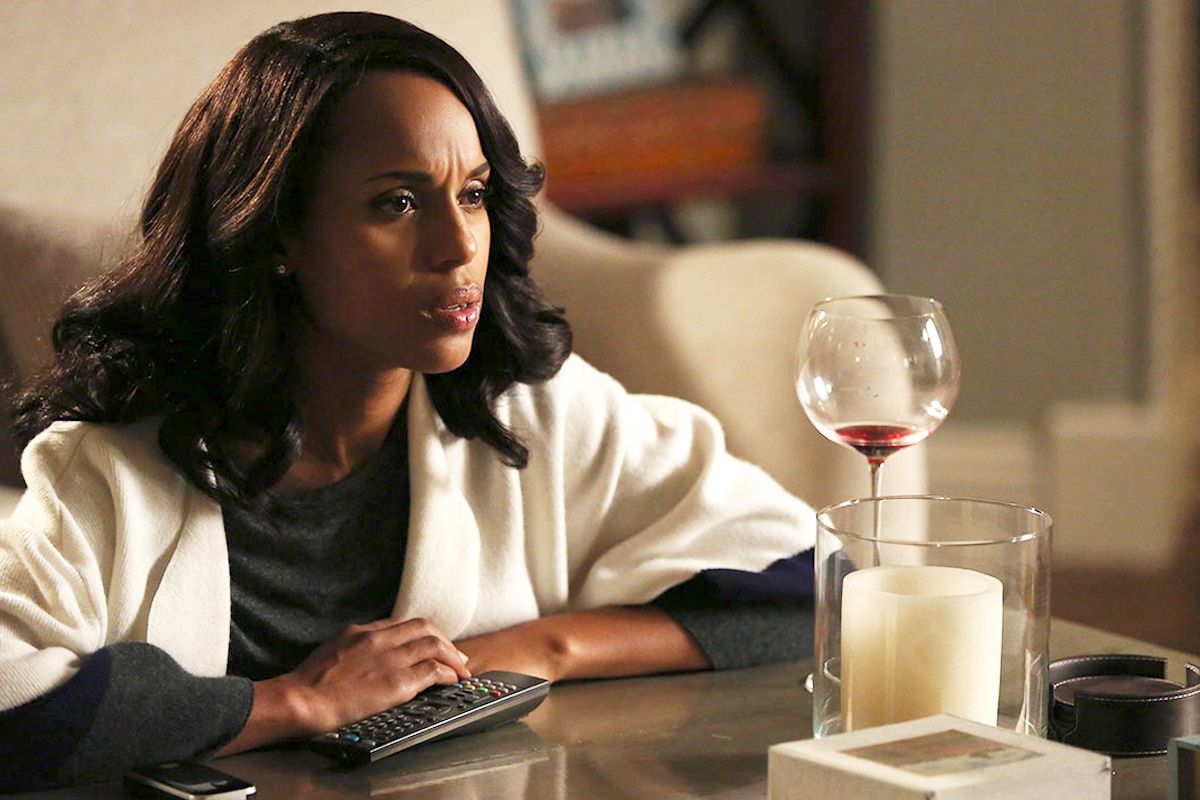 Scandal has gone from the show that consistently raised my blood pressure with its stunts and hijinks to being the place I go to relax. In this new era of constant, high-tension news, watching Scandal is like taking an hour-long yoga class. I'm sure I don't have to tell you there's too much news. But I will anyway: There's too much news. I can't handle all this news. No, it's not even news. It's drama. The contentious presidential press conferences and Sunday morning interviews have been the most high-key shady, drama-filled experiences I've ever had. That's impressive considering that I am friends with A LOT of drag queens. [READ THE FULL ARTICLE]
---
Random thing from the internet...

I'm in a writers group with some really talented folks who are between 5 and 10 years younger than me. This doesn't really come into play except when they want me to use Marco Polo, a video-chatting app, to communicate and I have to confront the fact that I look like an angry, confused bullfrog whenever my front-facing camera is on. Whatever; I'm learning my angles.

I think a lot about how technology is changing and wondering what things to keep up with and what to let go by. I think there's always a low-level anxiety about waking up a luddite. But then again, I've really enjoyed unplugging lately. Five years ago I wouldn't have said that. My anxiety aside, I'm really looking forward to continuing to track how my relationship to and feelings about technology change as I get older. The Atlantic has a great feature on their site this week that allows you to explore how the world has changed during your lifetime. It's a great memory jogger and puts a lot of things into perspective.

Onward!
Eric