Stages: Eric Reads the Week, #25
Hi! It's R. Eric Thomas. From the internet?
Hi!

I am one of the announcers of the Philadelphia Pride parade today!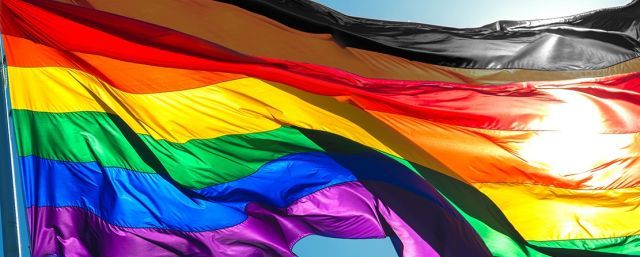 I was so nervous beforehand even though this is literally the most me thing I could think of. Saying pithy things into a microphone? Check. Not taking off my shirt in a largely shirtless environment? Check. Being famous person-adjacent? Check. Literally hundreds of double entendres? Check. It's all on-brand. When I was a kid I thought I was going to be a triple-threat star despite my complete inability to sing, dance or act. But the people I idolized the most were Regis, Kathy Lee and Oprah. Later I'd add David Letterman to that list. Telling people what they were about to see and then telling them they were seeing it and then telling them we'll be right back after these messages is kind of in my blood.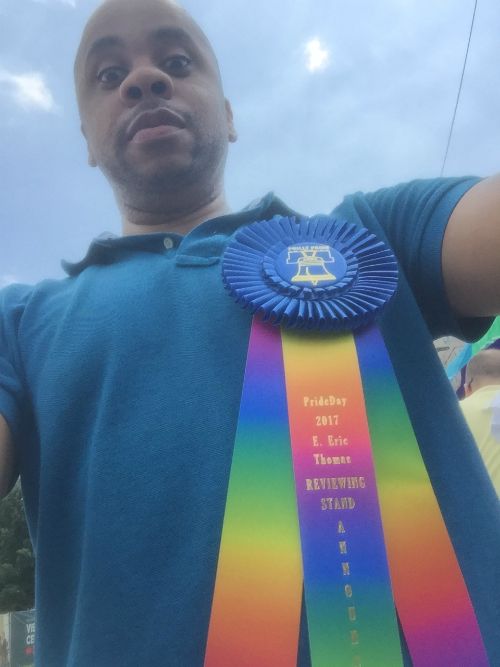 Still, I had a lot of anxiety about it as I rode the train to the Reviewing Stand. What if I didn't think of anything funny to say? What if everyone booed me? What if the entire community rose as one and decided I wasn't gay anymore and I had to wander the wilderness, stripped of my extraness and unable to find joy in moments of shade?! This seemed like a distinct possibility. Then again, if we haven't excommuni-gay-ted Milo yet, a morning of mildly funny asides certainly wasn't going to ruin me.

At the parade there was this one dude holding a sign that said Gays 4 Trump. He was wearing a Hillary Clinton mask and dressed in an orange t-shirt and pants, I guess to emulate a prison jumpsuit. It was all too much. If anyone needs to be excommuni-gay-ted it's him. Not because of his dumb opinions but because his drag is terrible.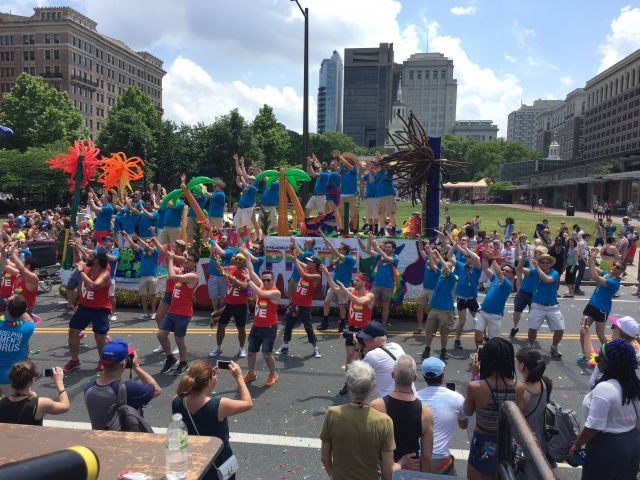 I've gone to Pride every year for probably 16 or 17 years, since before I lived in Philly. I believe that you can mark the various phases and stages of your life by what kind of Pride experience you're having. Not to say that everyone at every stage experiences Pride in the same way. But I've noticed some trends in my circles, at least.

In the beginning you're just showing up. It's exhilarating and you can't find enough rainbow things to wear. There. Is. So. Much. Glitter. Maybe you drove in from the suburbs or took the train from Jersey. Maybe you snuck out the house. Maybe you're drinking wine out of your backpack. All you know is you're thrilled to be there and you go home late in the evening, sunburnt and ebullient.

Later, after you've gotten acclimated to the scene, Pride becomes that place where you run into all your exes and first act shady to them and then act friendly to them, depending on what's going on in your life.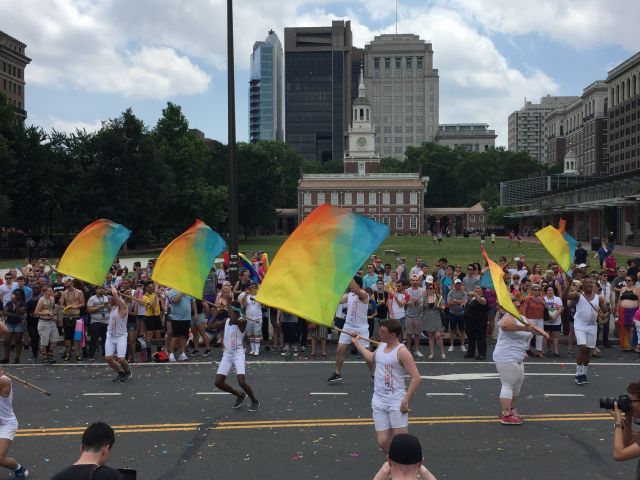 At some point maybe you even march in the parade. The first time I marched was probably 6 years ago, with a website I was writing for. I was wearing a fedora for some reason. I decided at the last minute to take off my shirt because this was the brief 1-year period where I had a hint of an ab situation. I remember doing like 3 pushups against the wall of a bar called Bump just before setting off with the group because I'm really good at doing the least while also doing the most.

At another point you'll probably march with your job. That was me the last few years, marching with the bar I hosted shows in and then the LGBT community center where I was program director.

And now I'm on the dais, saying things into a mic and thanking the team from Comcast for allowing me to watch Big Little Lies before they realized that I don't actually pay for HBO. (However, if you were true allies, you'd give me Starz for free so I could watch American Gods. Just saying.)

At some point in the future I'll probably be one of those people carrying a kid in a bjorn in Pride, and pushing a stroller in Pride, and maybe one day I'll ride in a car with my name on it in Pride or a float where they're super excited to have "local author and humorist" R. Eric Thomas (what? a boy can dream), and eventually I'll be one of those seniors, riding a trolley, waving from the window, marveling at how much time has passed and how beautiful the journey has been.

The first time I went to Pride, I wasn't allowed to get married. I could be fired from my job because of my sexual orientation. My future-husband couldn't be ordained in the church. But there was still so much to be proud of. There's even more today. I can't wait for tomorrow.

This week's column are, like history, a real grab-bag. It was #ChrisWeek at ELLE, so I was able to write about two of my favorite Chrises, plus I wrote about everyone's favorite non-Chris, Sen. Kamala Harris. But first: Ivanka...
---
To summarize, the family that touted the lie that the first black president wasn't a U.S. citizen is now blindsided by how rude people can be. So weird. Well, I'm here to help. The last thing I want is for anyone anywhere to be blindsided by viciousness, especially the kind that is nurtured in the president's online presence like a virtual viciousness herb garden. Here is a short list of places you may also find yourself blindsided by viciousness. [READ THE FULL COLUMN]
---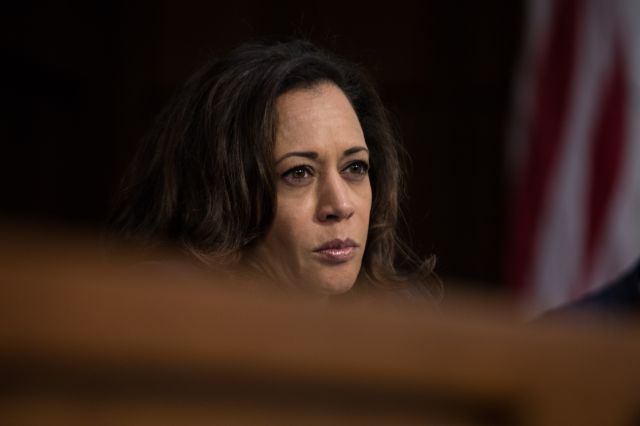 Sen. Harris, however, was time enough for AG Jeff Sessions' grin, honey. You can't out-communicate a woman of color's facial expression. But still, like dust, I smize. Last week, of course, Harris gave us an entire read in a hair flip and smirk. She tried to warn us. She was like, "Please don't come up in here with your two weeks of DuoLingo lessons in trying to throw shade with your face. I'm fluent." She is giving you Resting Resistance Face. [READ THE FULL COLUMN]
---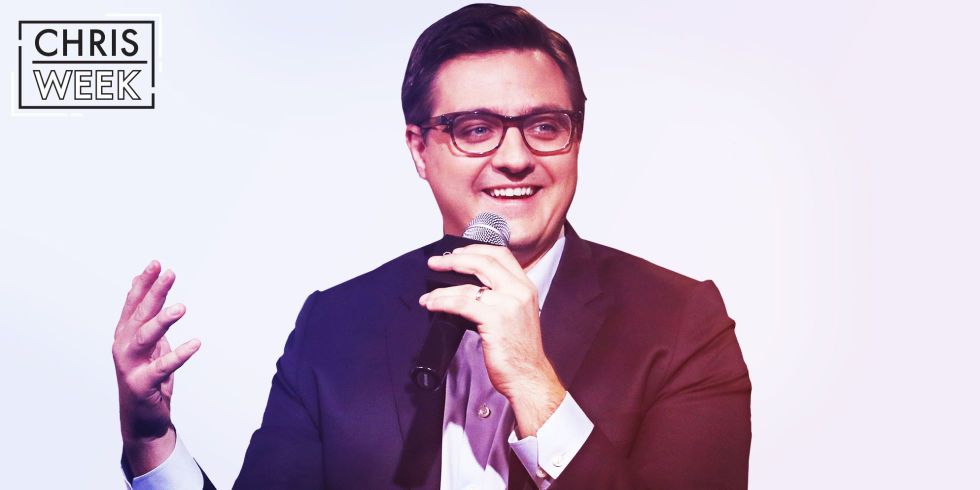 What becomes a Chris most? Is it blockbuster movie success? Is it a terrifyingly ripped physique? Is it a minimum of two superhero/adventure franchises? Perhaps. All of those are important #ChrisCharacteristics but I would argue that there is another, more ephemeral quality of Chrisness that becomes a Chris most. It's a certain je ne sais Chris, if you will. And there is no more Chris a Chris than Chris Hayes. [READ THE FULL ARTICLE]
---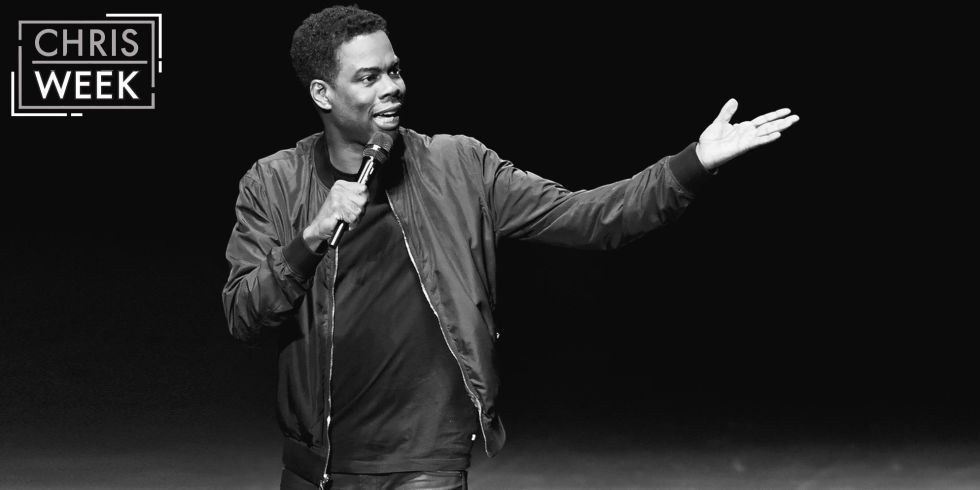 Our elected officials are still hemming and hawing about whether people actually need healthcare or whether they should just subsist on thoughts and prayers. Rock, however, made it clear where he stood on the issue in Bigger and Blacker. "You better have some medical insurance or you gonna die... I mean, we all gonna die but if you got some coverage you're going to die on a mattress." [READ THE FULL ARTICLE]
---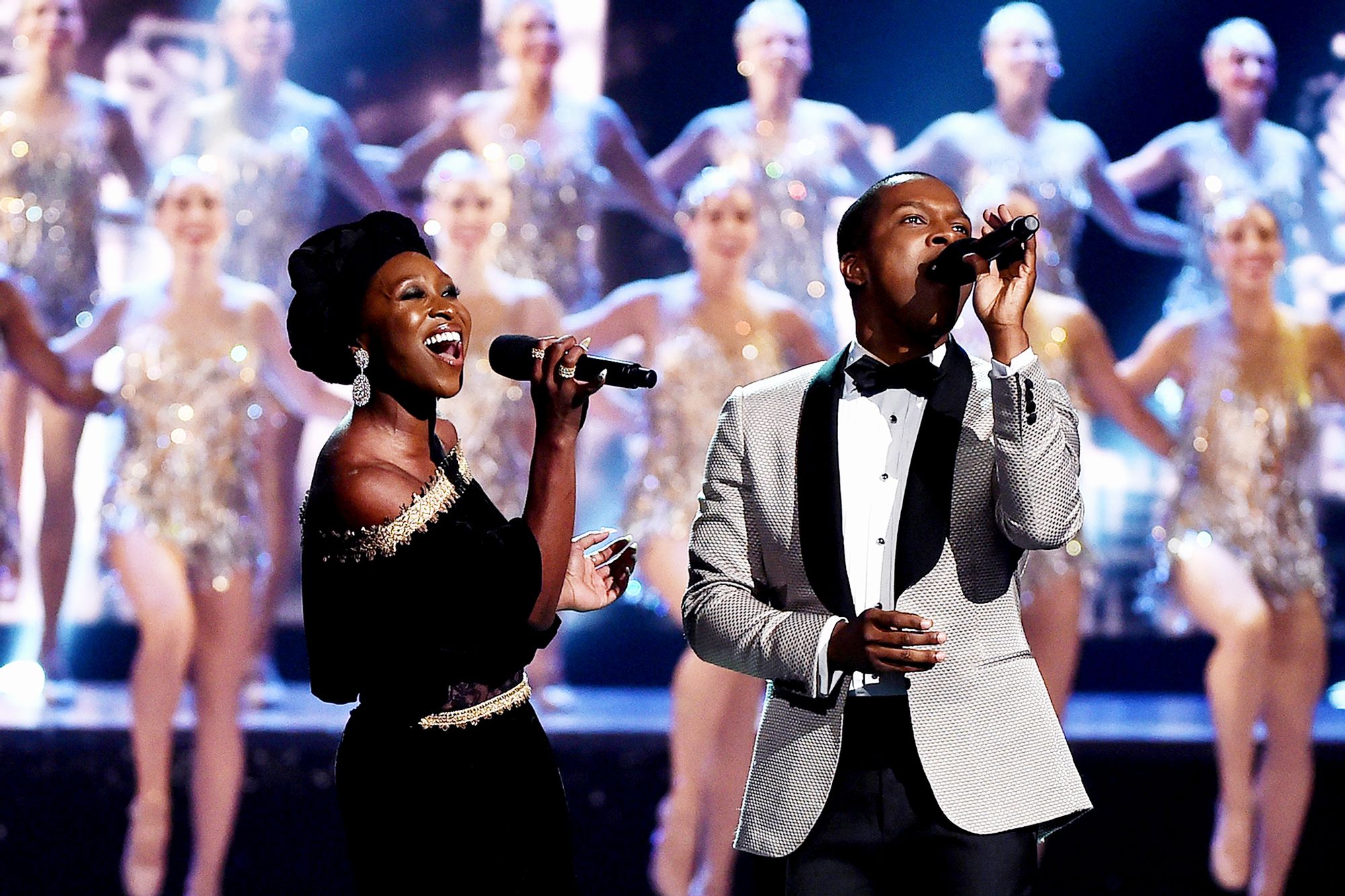 The showstopping stunt queen of the evening, however, was Natasha, Pierre & the Great Comet of 1812. This show is so extra. Even its title is extra. Based on War & Peace (yes, another musical about War & Peace; seems like there's one every season), Natasha, Pierre took over the stage and the entire theater with a rousing, full cast performance. It was the only true moment of jaw-dropping spectacle of the night. Not every musical needs to be a roof-raising, dance-in-the-aisles feast of talent, but if you were missing it before, Natasha, Pierre, Sonya, Masha and Spike delivered. [READ THE FULL ARTICLE]
---
Random Thing from the Internet

This morning I spent way too much time watching various videos by the Slo-Mo Guys: the British duo who blow things up and film it in slow motion. It's incredibly addictive. My favorite of the ones I watched today was this video which features them blowing up powdered set on top of airbags. Just a normal thing.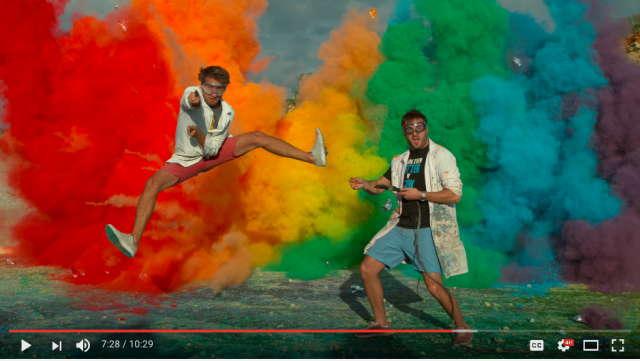 Happy Father's Day to all the fathers especially my dad who is absolutely the best, who inspires me every day, who is the most encouraging person I've ever met, and who teaches me what love and dedication are in new ways all the time.
Happy Pride to everyone, especially the beautiful members of our LGBTQIA communities.

Happy,
Eric