Hi! It's R. Eric Thomas. From the internet?
Hi!
I have to tell you about the soup party! A night of intrigue, double crosses, and liquid danger!
A few weeks ago, our friends Byron and Lawrence mentioned that they were having a soup party at their place. I was like "Yes, I accept this invitation whether or not it is an invitation." It is a party where there will be soup. I have no further questions.
While I am not a regular soup eater, when the opportunity to have soup in a social setting under slightly complicated conditions presents itself, I will take it. I was in a soup club in college, as I believe I've written about here before. My friend Kyle reminded me today that there's also a throwaway line about soup clubs in Kings of B'more where the teen main character's grandfather is talking to him about the nature of friendship and how some friendships are only for a season. Harrison asks his grandfather what he does for fun, as he doesn't have a lot of friends, and the grandfather animatedly launches into a description of his soup club, at which point Harrison tunes out and the book moves on. I didn't realize it until just this minute but if there's any character that I've modeled after myself in this book, it's not the spunky theater kid or the poetry-loving teacher, it's the 80-year-old gay grandfather who loves soup club and once dated someone famous.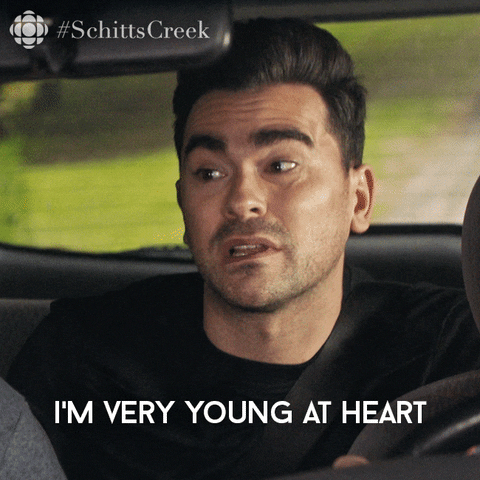 I remembered the party as a contest and then got worried that I'd done the thing I always do with casual friend hangs--I turn them into the Hunger Games. While I knew that all the attendees of the party would be asked to bring a soup, I wasn't sure that a soup party was something you were supposed to win. I like to believe that you can win anything, however, and that's why I'm difficult to be friends with.
Thankfully my bestie and twin Chris doesn't seem to share this opinion and so we discussed soup and soup strategy at various points in the last month. He also wasn't sure whether this was a competition, however, when I ran into him on the night before the party he and another friend Dom refused to tell me and David what kinds of soups they were making! Chris, Dom, and I then played out a catty scene out of Desperate Housewives, cagily throwing shade on each other's soup plans. It was then I decided, "I must obliterate these gays with my broth prowess." I love friendship!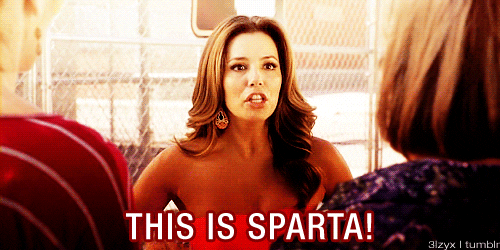 I went to Instagram and I put out a call for everyone's best soup recipes, knowing full well that a lot of the people who follow me on IG are good cooks and would help me wipe the floor with my best friend. Chris and Dom said this was cheating. I was like "yeah, probably!" because I'm actually a villain. Chris declared "I can't wait to see what sludge you show up with!" which is the funniest thing I have ever heard. By the way, all of this was happening at a gay piano bar while the pianist was belting one of Deloris Van Cartier's numbers from Sister Act. I love having a low key, relatable life.
Soup recipes started pouring in on Instagram! Jackpot! Or should I say Crockpot! Two people suggested I make pickle soup, which I'd never heard of. I'm not a pickle fan, but one of those people who suggested the soup is the husband of a member of the President of the United States' cabinet and I relished (get it?! pickles, relish...) the thought of swanning into the soup soiree and saying "My friend, the husband of the person 14th in the line of succession, sends his regards!" But can't go name-dropping at a competitive soup event. See, I haven't even name dropped here! I could be talking about anyone! I don't put people's business on the street!
At least that's how I felt until New York Times bestselling author and President of the Universe Samantha Irby DM'd me. She sent a link with the message "THIS ONE RIPS!" and I was like, well it's game over for these twinks.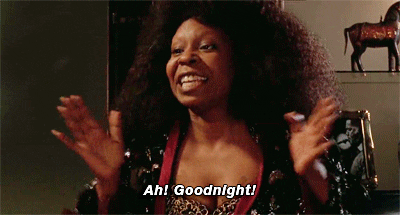 Samantha's recipe was a tortellini soup with sausage and it did, indeed, seem like it would rip. And multiple people told me that the way to win a soup party was to go with meaty and creamy, but I hesitated! For weeks, I'd been planning on making a carrot-leek miso soup which went over really well at a dinner we had the other night. Every time I discussed the soup party with David (at least once a day for the past 30 days), he'd encourage me to stick to my instinct because the soup was good. Oh God, the pressure I'm under!
So, I stayed with the carrots. (Recipe below.)
We were all instructed by text to bring our soup in a crock pot and arrive by 6:32, at which point judging would begin. So it was a contest! Everything else would be provided for us, we were told. (Although Chris made a perfect braided Challah to add to the mix. Can you believe the nerve?!)
It was all extra in exactly the ways I love things to be extra. I pictured 30 gays climbing into Ubers across the city, clutching Instant Pots. Soup inside just a-sloshing. A deluge headed toward Fishtown.
There were, I think, 14 soups at this party, all but 2 in a crock pot or Instant Pot. (No repeats! Italian Wedding, Mushroom Farro, Pumpkin Curry, Borscht!!, to name a few). The bowls were real bowls (you're welcome, planet!). Lawrence and Byron had purchased them for their last soup party. I would estimate that there was a stack of 40 bowls sitting on one of two long, table-cloth-covered tables. (Cue the MC from Cabaret: "The toast of Mayfair! Fraulein Forty Bowls!")
This party was so simple and yet so extra and, most of all, incredible. Byron and Lawrence are fantastic hosts; they'd thought of everything and, crucially, they'd set up an event that made it very easy to just hang out with friends. I was listening to a podcast about Sleepless in Seattle the other day, and the guest mentioned that one of the reasons Nora Ephron was so good at writing adult friendship was that she was an incredible party host. I love this. I love it as a writer, as a human, as a friend-nemesis. I aspire to be a good part host--thoughtful and inquisitive and creative and weird. I'm probably closer to Mrs. Peacock from Clue than I am to Nora Ephron, but you have to admit, Mrs. Peacock broke the ice. (There's actually an essay about this in my new book that I wrote before I even went to the soup party! Soup is life!)
Chris made an avgolemono soup that was divine. Everything was anonymous so I actually didn't know it was his and still sought him out to tell him how much I loved the soup because I share pretty much every thought I've ever had with him. Dom made a pozole verde that was the truth! Mad at both of them but well played. I'll cut to the chase, though. None of us won Best in Soup nor Most Comforting (we all voted but it wasn't ranked choice so I will be taking this to the Supreme Court). Most Comforting went to BA's creamy mushroom sausage--everyone who told me to go meaty creamy was correct! Best in Soup was Tony's phenomenal Middle Eastern vegetable soup with yogurt. Well deserved!
And by the time the votes were counted, I'd left most of my competitive urges behind in a haze of flavors and conversation. I went home with a half-empty crock pot and a full heart. And that's the power of soup!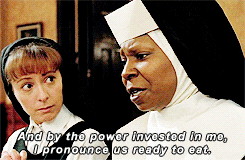 Here's so many soups!
My soup: Carrot-Leek Miso (it was really good!). The only additions I made to this recipe are that I added an inch of ginger at the same time as the carrot and leeks and I used large carrots instead of medium.
Suggestions I got on IG:
Three tortellini soups:
Erin: Pinch of Yum
Anne Marie: Crock pot tortellini soup
Samantha: "THIS ONE RIPS"
Other suggestions:
Jo: New Year New Soup recipe
Sasha: Minimalist Baker's One Pot Black Bean
Nancy: Ina Garten's winter minestrone
Jenni: Helen Rosner's Roberto. Also the Smitten Kitchen carrot soup
Steph: Gimme Some Oven Autum Wild Rice Soup
Robin: Robin actually hunted to find the recipe online because she wasn't in the same place as the book from whence the recipe came. What kind dedication to my soup plight! Also she says "Don't listen to this person - make it as originally written. It's amazing." https://pragmaticattic.wordpress.com/2011/11/07/tomato-butternut-victory-at-last/
Rachel: Classic broccoli cheddar soup emphasis on cheddar
Sarah: Half Baked Harvest Smoky Chicken Chili
Madison and Chasten: Pickle Soup!
Jessie: Curried butternut squash!
Piper: New Mexican Posole!
Kim: Eric riperts potato leek
Lansie: Butternut squash with spicy Pepita seeds and a drizzle of crème fraiche
Laurie: Peanut Stew
Andrew: Sopa de ajo
Christina: Silver Palate's Carrot Ginger Soup
Rita: Butternut squash and black bean, add dark chocolate.
Eduard: Chicken tortilla cornbread soup!!
Amanda: Lemon chicken orzo soup!!!
Kira: Carrot-Coconut Soup
Dana: Martha Stewart roasted chicken and butternut squash soup
Donna: Tomato!
And I love love love what Rachael wrote: "You cannot go wrong with chicken noodle with a little squeeze of lemon at the end for something special but I also really love a kale and kielbasa tuscan soup if you want to go in a different direction but truth be told sometimes the best soup moments happen when they are made of whatever soupish thing I have leftover or hanging around and obviously the most important ingredient is love, love for yourself, love for others, love for the soup life you are creating ♥️♥️♥️"
Before this year is over, I will make every one of these soups and my life will be so much better for it!
Let's hang out
The world premiere production of Nightbird in Austin is going to be incredible! If you're in town, or going to be in town for SXSW, I'd love for you to check it out at Austin Playhouse!
.
A deluge headed toward Fishtown,
Eric