Hi! It's R. Eric Thomas. From the internet?
Hi!
Hey folks, how ya doing? Me? I just drove across the country and boy are my arms tired!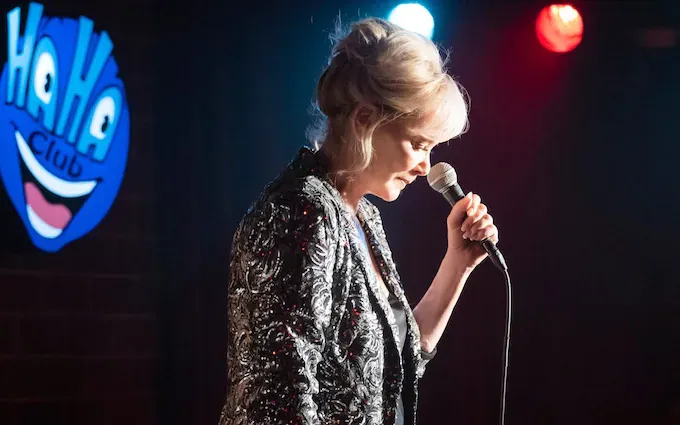 Actually, we drove across the country last week and I'm writing this from Hartsfield-Jackson airport in Atlanta on a different trip, but time is a construct.
David and I flew to Oregon on Monday, met up with his mom, Rachel, and then we all piled into her car, with her cat Dash, and drove back to Philly, where she's moving. We did 11 states in 5 and a half days because David needed to be back at work. Eleven states doesn't seem like a lot to someone from the mid-Atlantic but definitely starts to feel daunting when you spend an entire day crossing one single Dakota.
One of my most strongly held beliefs is that this country is too damn big and that there should a separate president for every time zone. It is not about culture or politics or anything, it is about our human insistence on thumbing our noses at the God of Time! At one point, we crossed from Mountain to Central and our phones changed, but the rest stop we were at was still on Central and you know what that is? That's madness. That's time theft. That's quantum leaping and it's against God's plan. (I would be happy to talk about my Time Presidents idea on any national political talk show, but I cannot go into it more here as we have a packed agenda and my flight leaves soon.)
Look at this photo from America 3, aka Mountain Time Zone: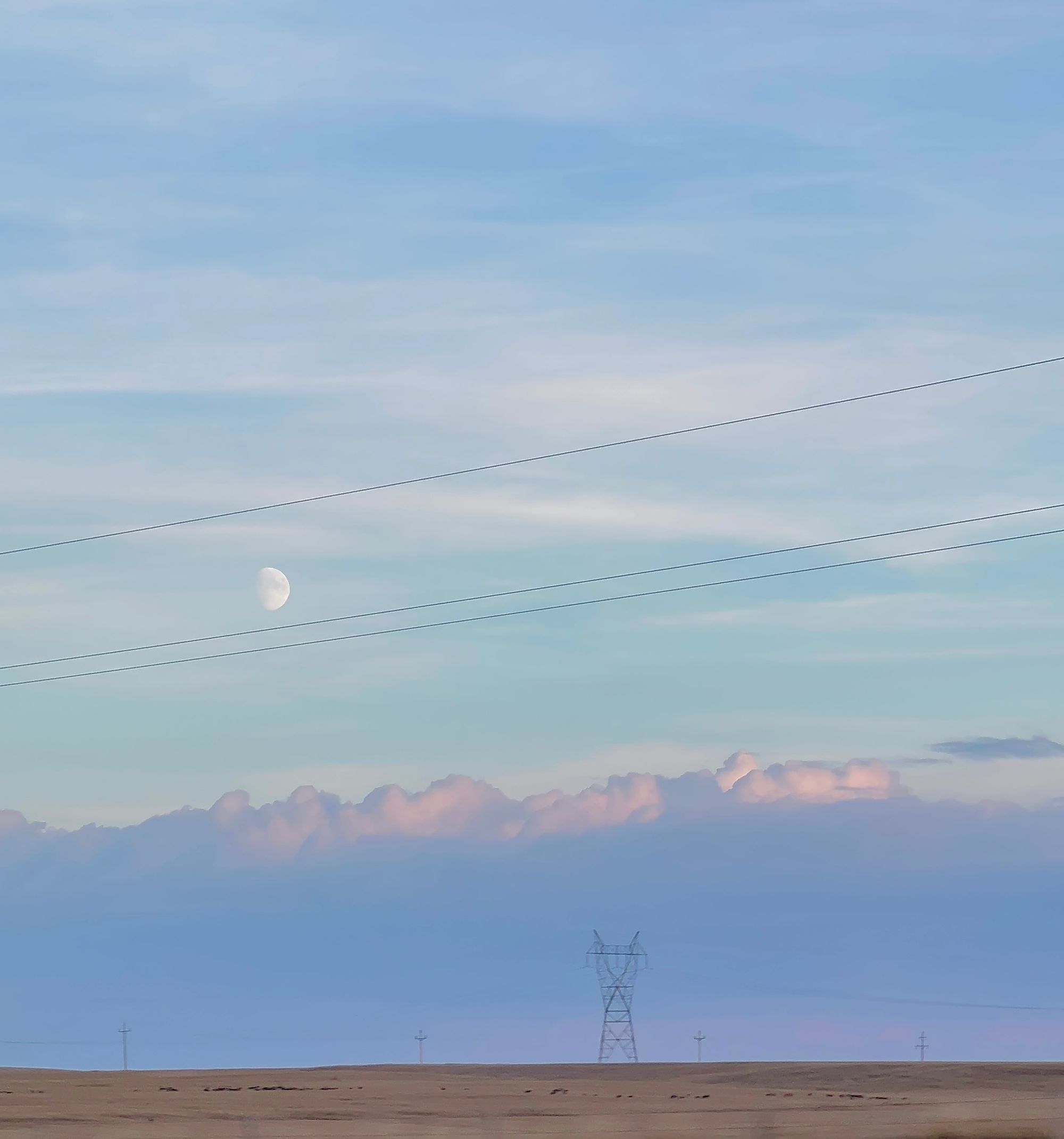 I was initially apprehensive about the cross-country trip, fearing it would be too grueling, but then I started thinking of it as a weird bit I'd overcommitted to and I got excited. "We're doing a Reverse Oregon Trail!" I'd tell people. "I'm competing on The Amazing Race. I wasn't cast in the show and in fact they told me to stop applying because they do not like my chosen team name 'The Amazing Racist' but when I cross the finish line and clang the Liberty Bell like Paul Revere, they'll have no choice but to give me the prize."
People would ask if we were going to do any sightseeing and I'd grab them by the shoulders and cry "you have to understand—we are tearing across this nation like we're fleeing a grand jury indictment. We are driving 8 to 12 hours a day for a week, stopping only for gas of wildly varying prices, sleep, and free hotel breakfast. We could not stop even if we wanted to because every time we open the doors the cat tries to escape — Dash is his name and his job description!"
One afternoon, as I drove through Montana, Dash figured out how to use the power windows, rolled his down, and tried to launch himself into the mountains. "I'm an indoor/outdoor cat," he bellowed as Rachel dragged him back, "but right now it seems we're in both?! Are we quantum leaping?! I need answers!"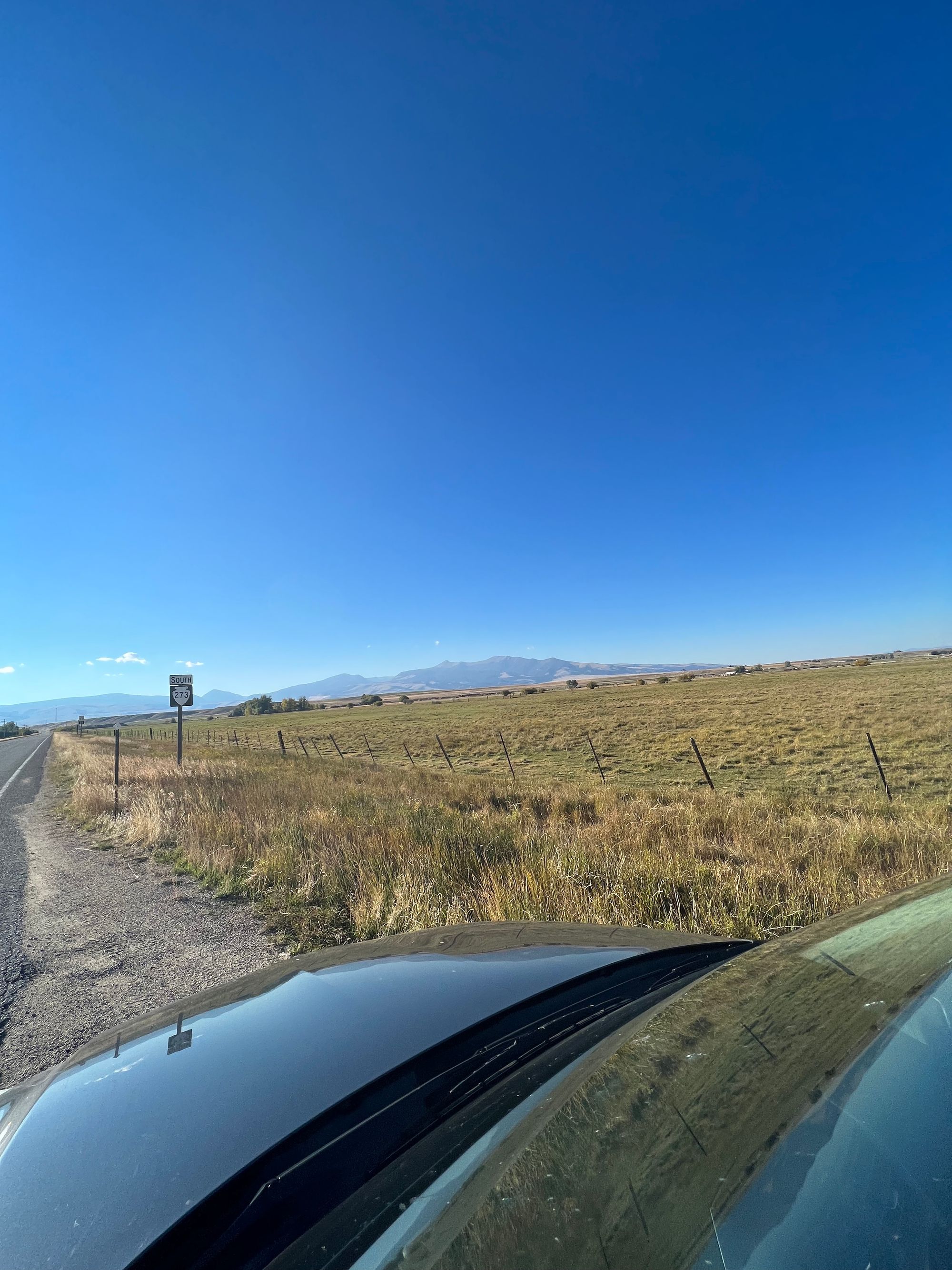 I told my brother Jeffrey about our plan and he pointed out that I was living the plot of an early 2000s independent film. He was absolutely right—I have definitely rented this film from a Netflix on DVD. "I hate to tell you this," he said, "but in the movie the cat is definitely going to get lost in the Yosemite." That is exactly what would happen in the movie and I could already see the scene from the trailer of me running through a geyser clutching kibble, pursued by a park ranger.
The DVD cover would be me behind the wheel, with a mountain range on one side and a plate of free hotel waffles being spilled in my lap by the cat. It would get 3.5 stars from the New York Times, calling it a "charming, occasionally introspective romp."
Even though we were rocketing across the nation at 70 miles per hour, I felt a deep compulsion to document the sights. I mean, this country is really beautiful (on the surface!!!!!!) So, I spent all the time I wasn't driving taking in some of the most breathtaking natural wonders I've ever seen and then taking the most hideous photos humanity has ever seen.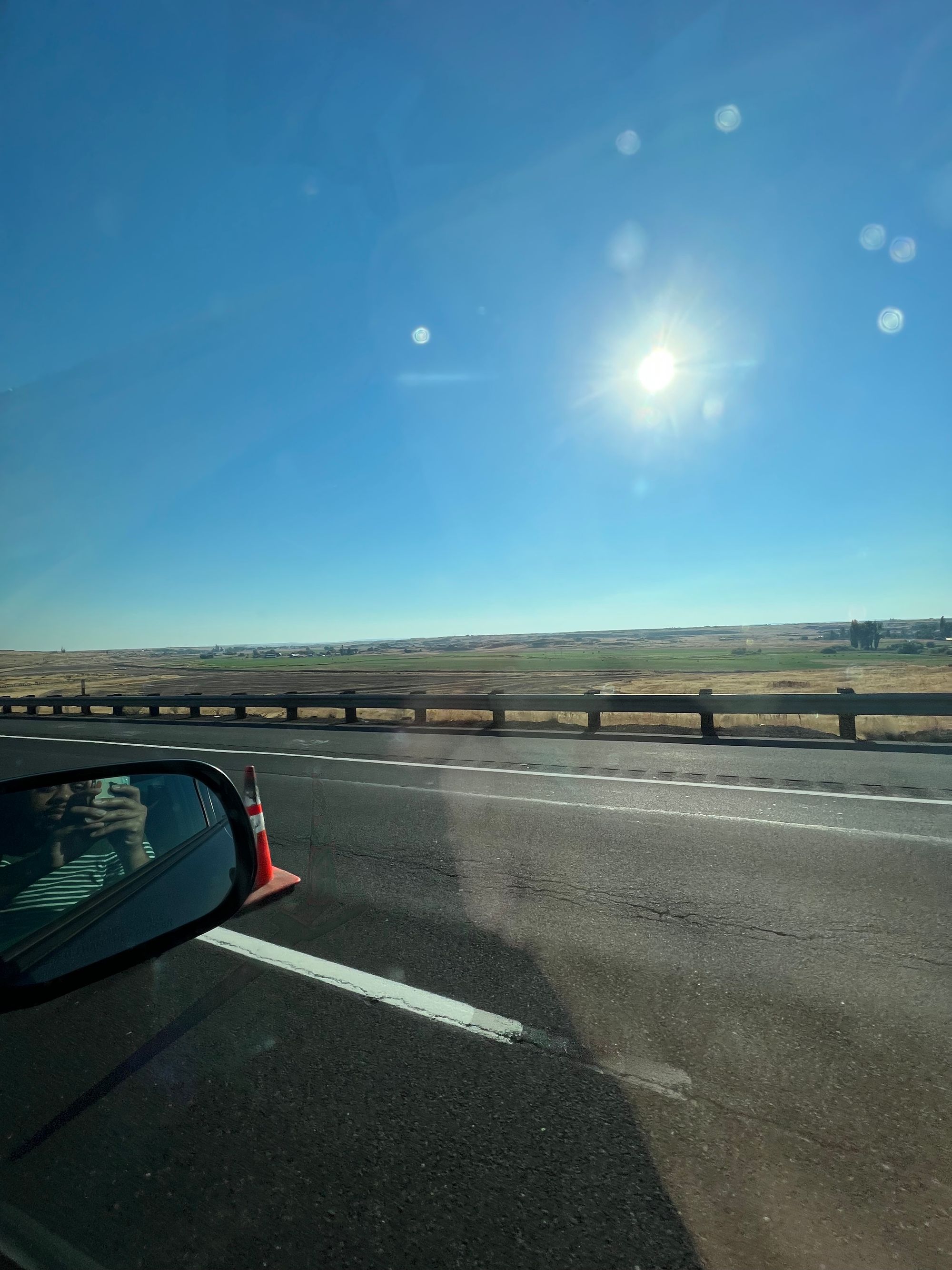 Like, sis, what is this?
That said, I did get some nice shots at Teddy Roosevelt National Park, which is a total serve. Just a Mountain Drag Fiesta. Tens across the board. Congratulations to all the buffalo.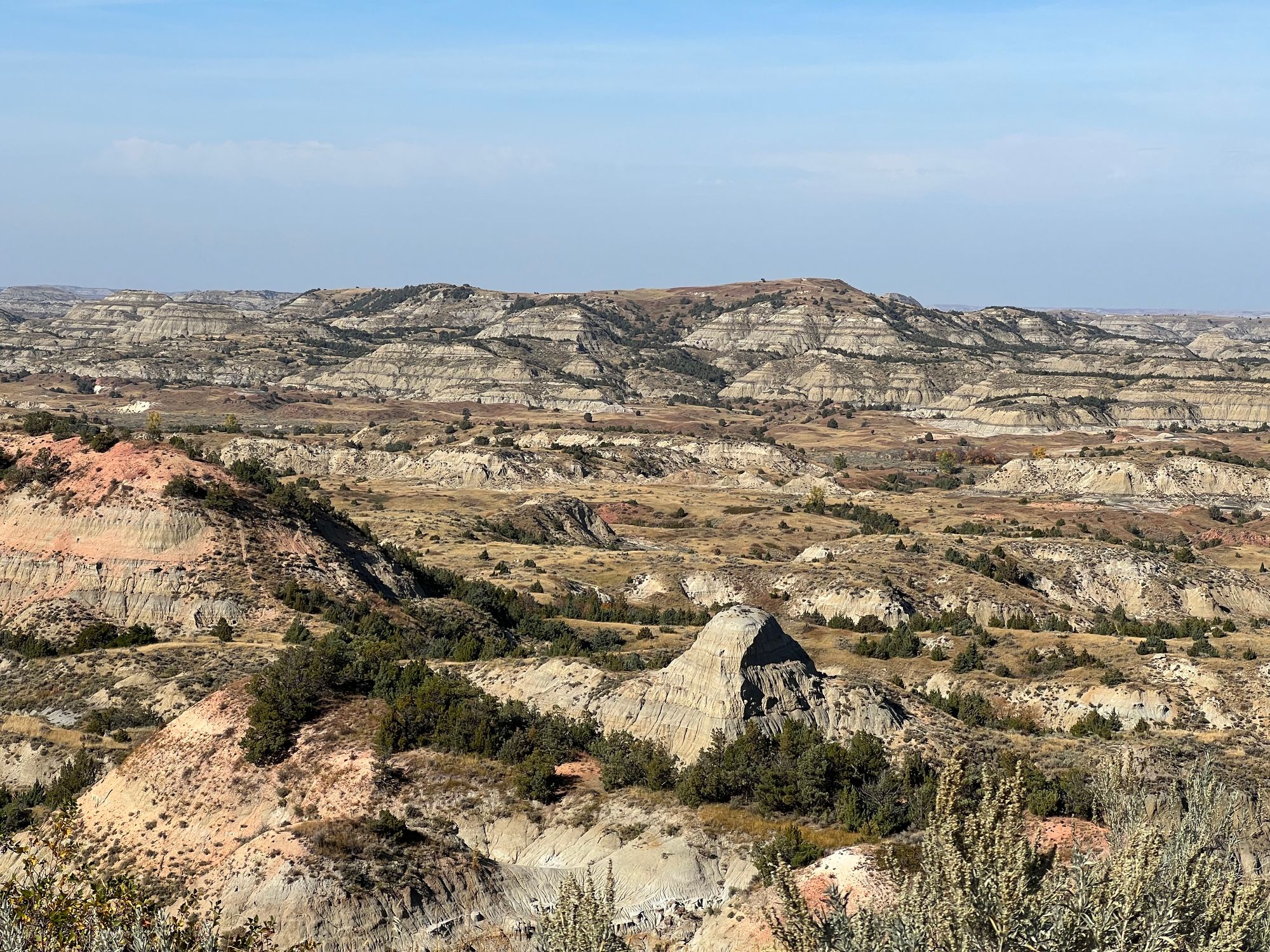 That one I actually took while standing still, as there's a rest stop and viewing area at the park. But the rest of them I took through the car window. Not even bothering to wind the window down. MAKING OUTSIDER ART INSIDE:
WISCONSIN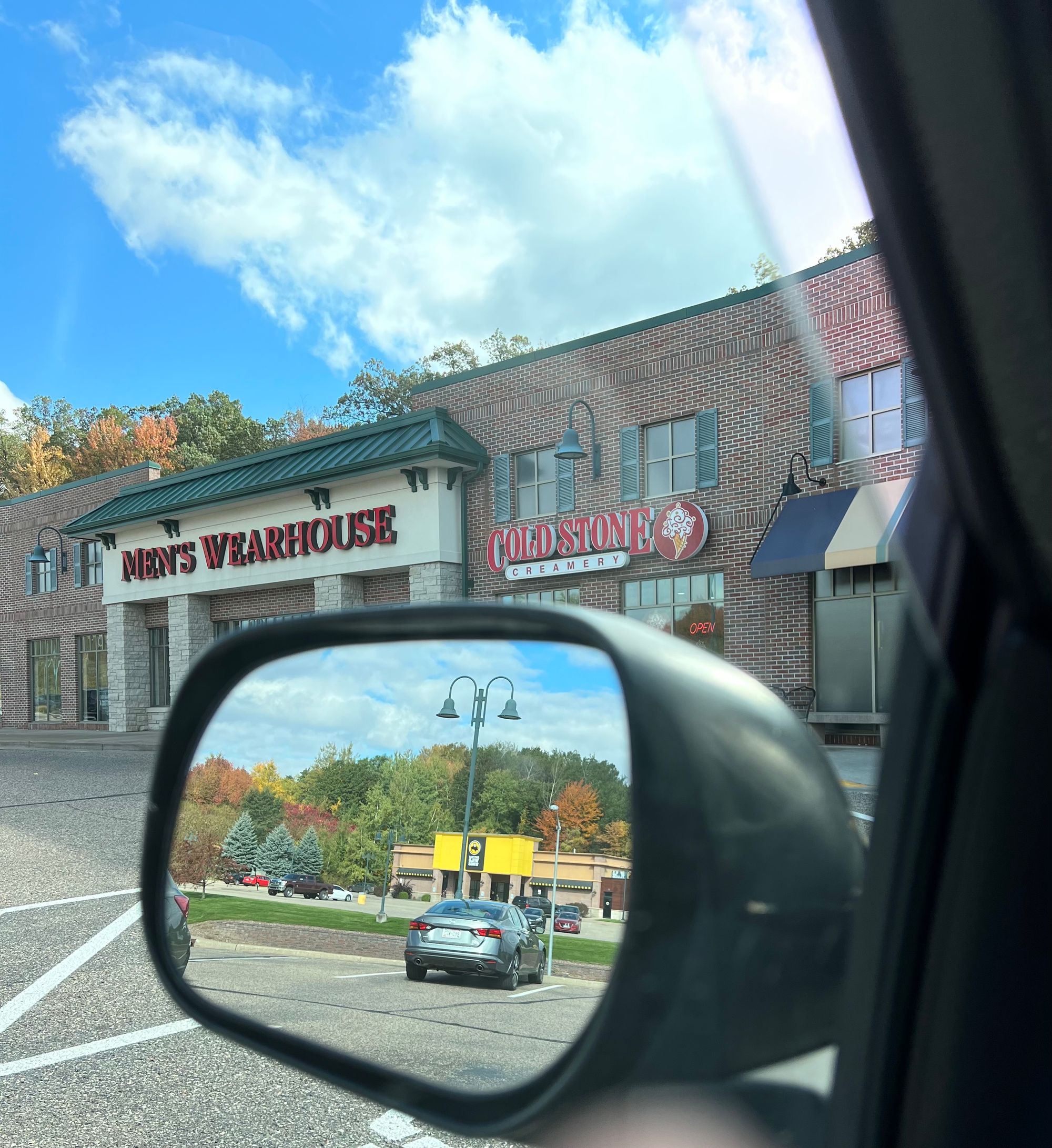 OHIO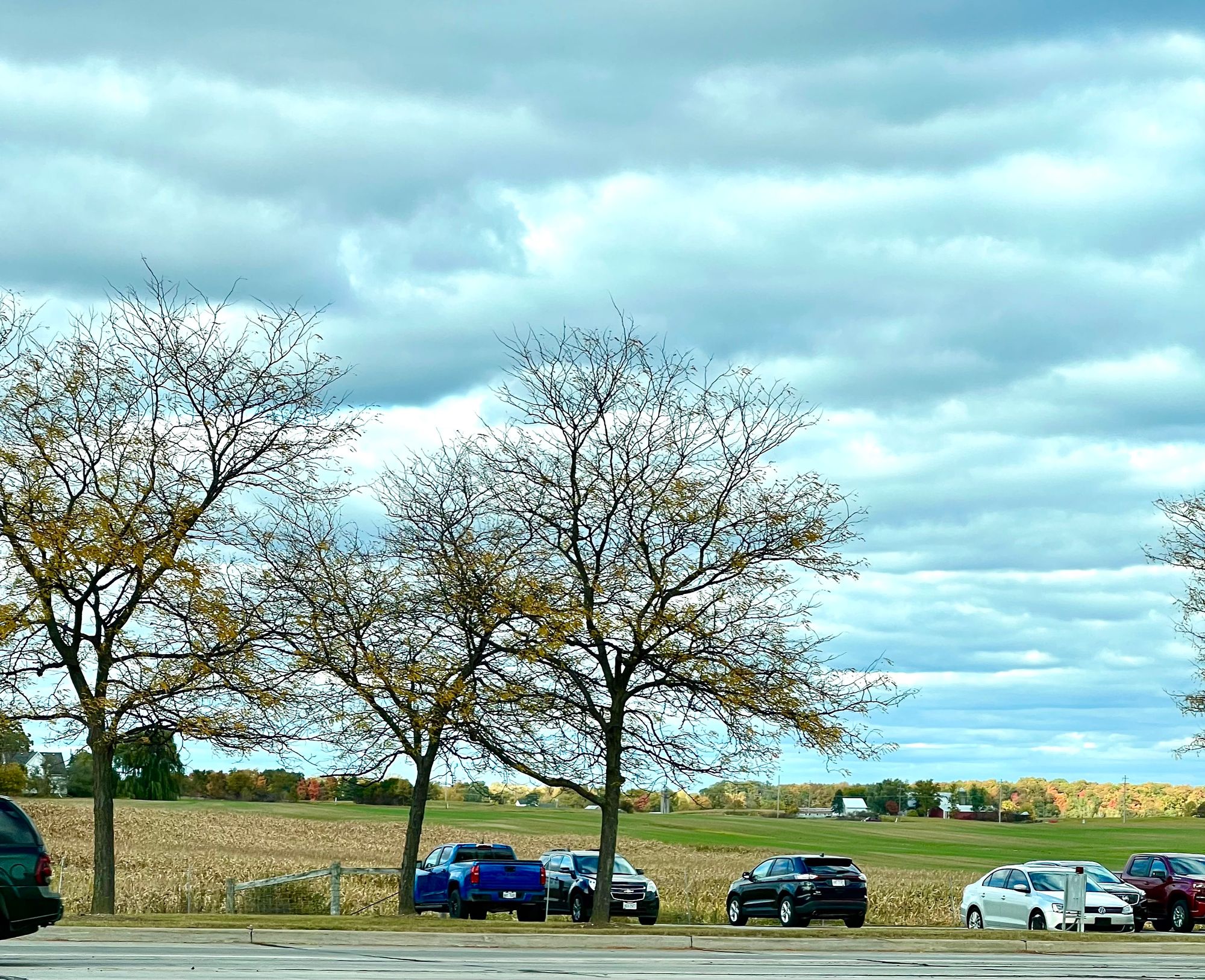 THE MISSISSIPPI RIVER!!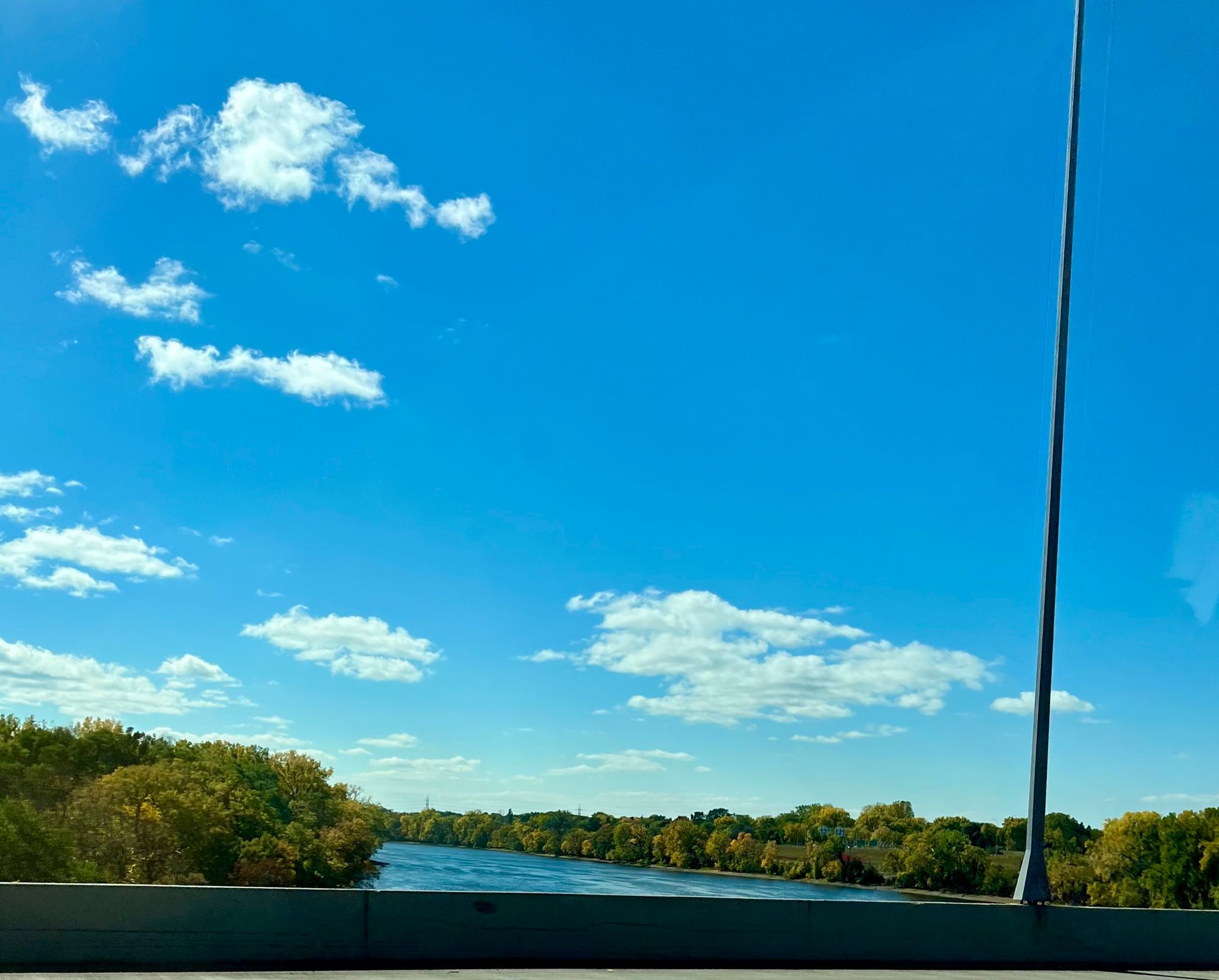 OKAY THIS ONE IS KIND OF NICE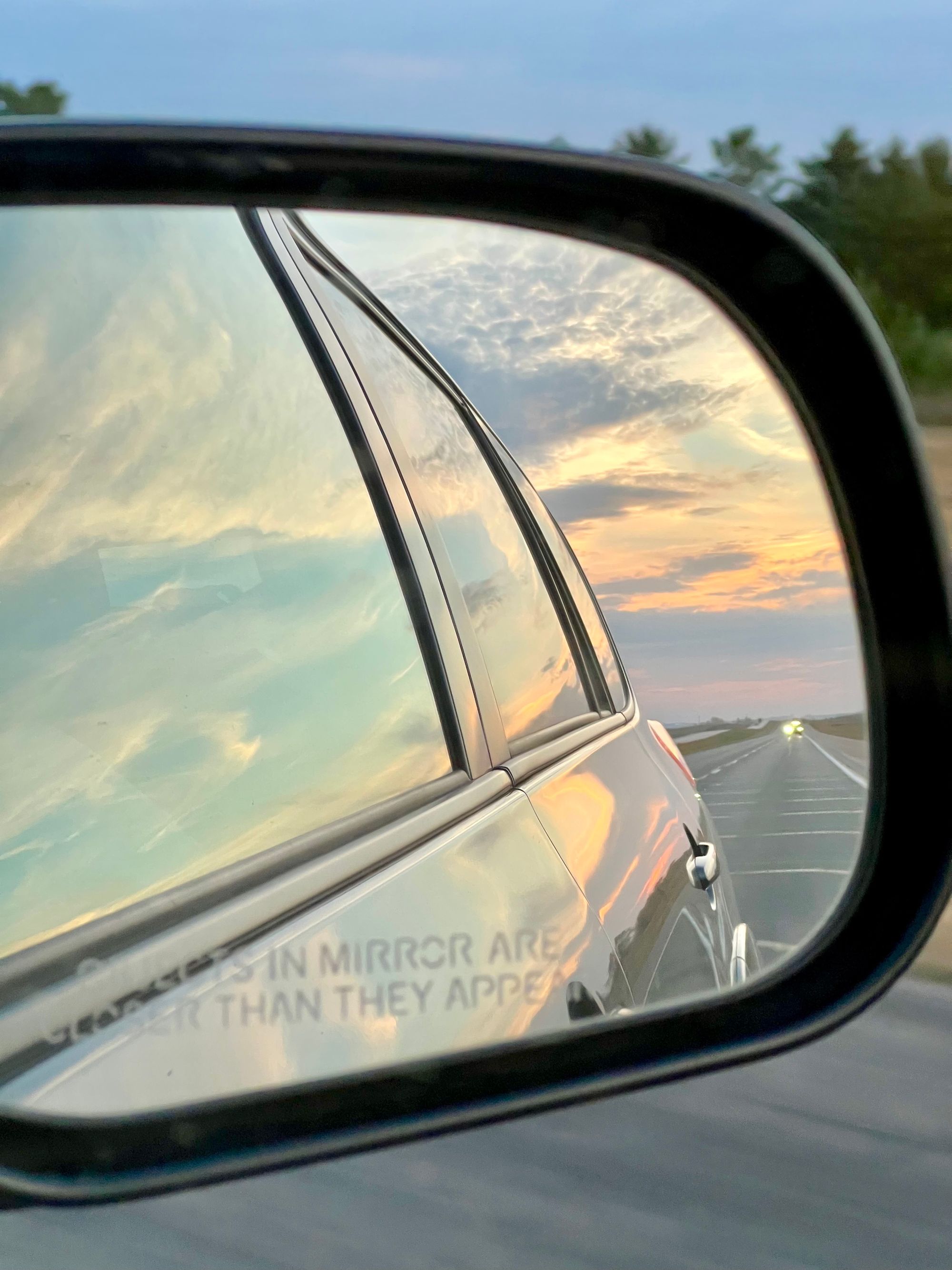 I think, however, that the most beautiful sight in all of America is this lobby display at the Ritzville, Washington Bronco Inn.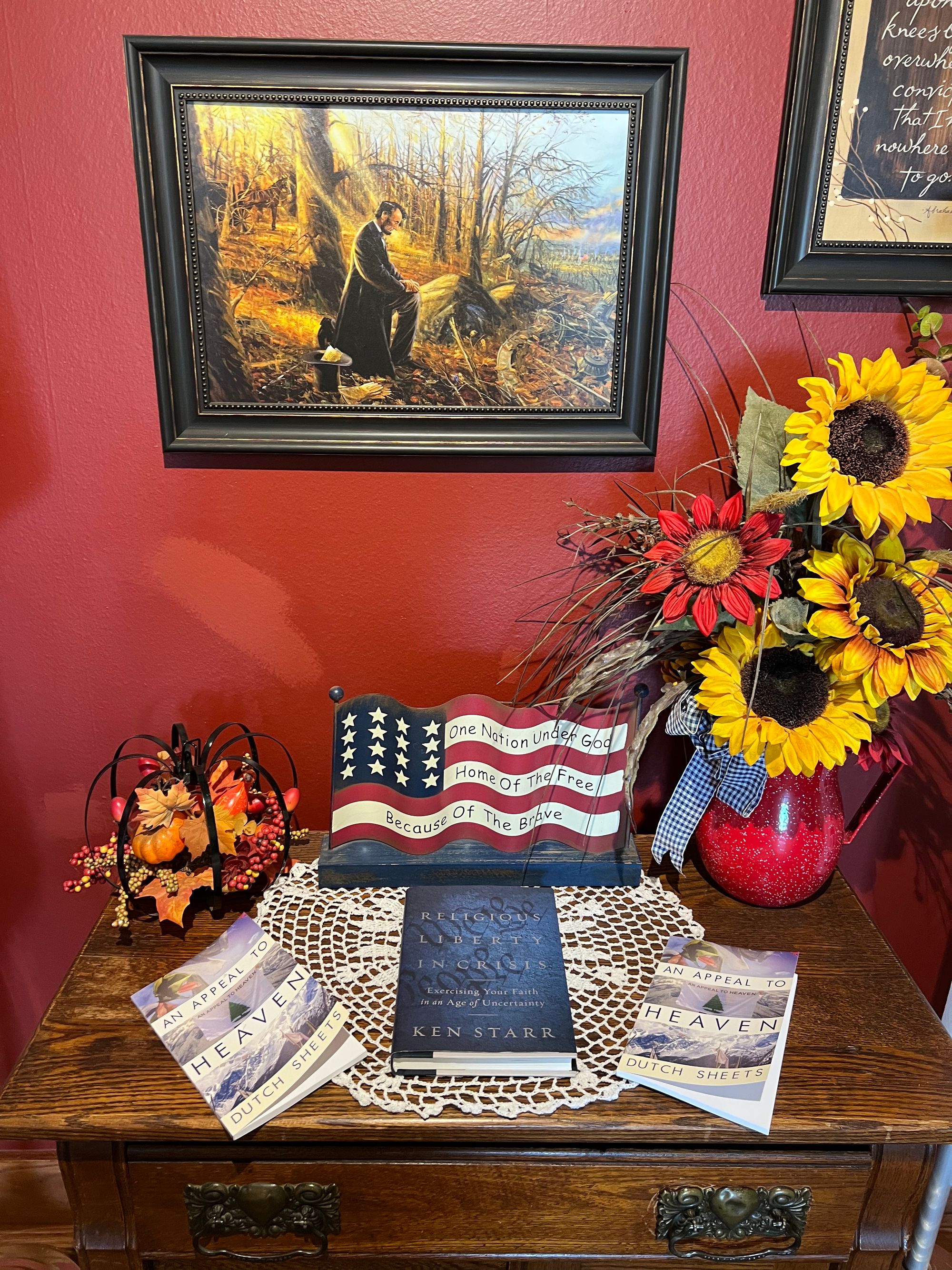 The Bronco Inn is part of the Best Western chain of hotels but, more importantly, it is part of someone's religious grandparents' living room. And that's America!
Me, elsewhere!
I did an interview in Nicole Chung's newsletter for The Atlantic and I talked pop culture headlines on Vulture's Into It podcast with Sam Sanders this week! I also spoke at the Evolving Faith conference, which you can catch on video now!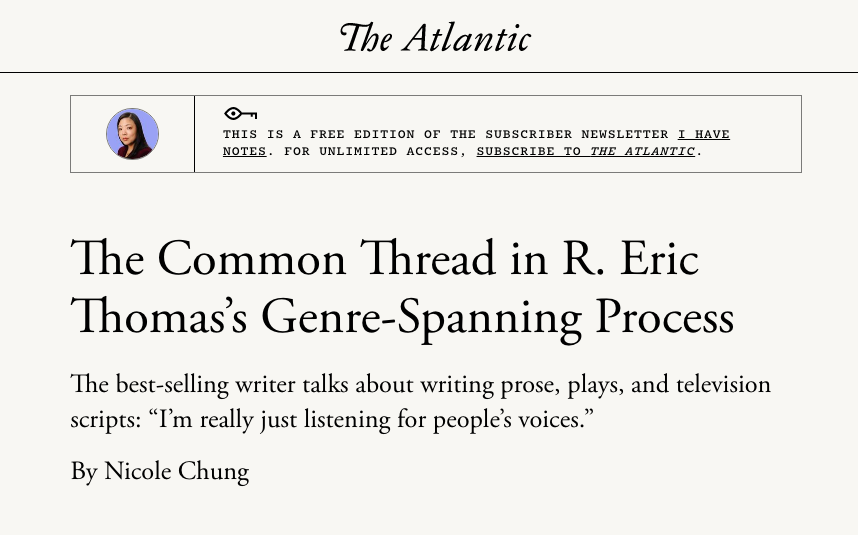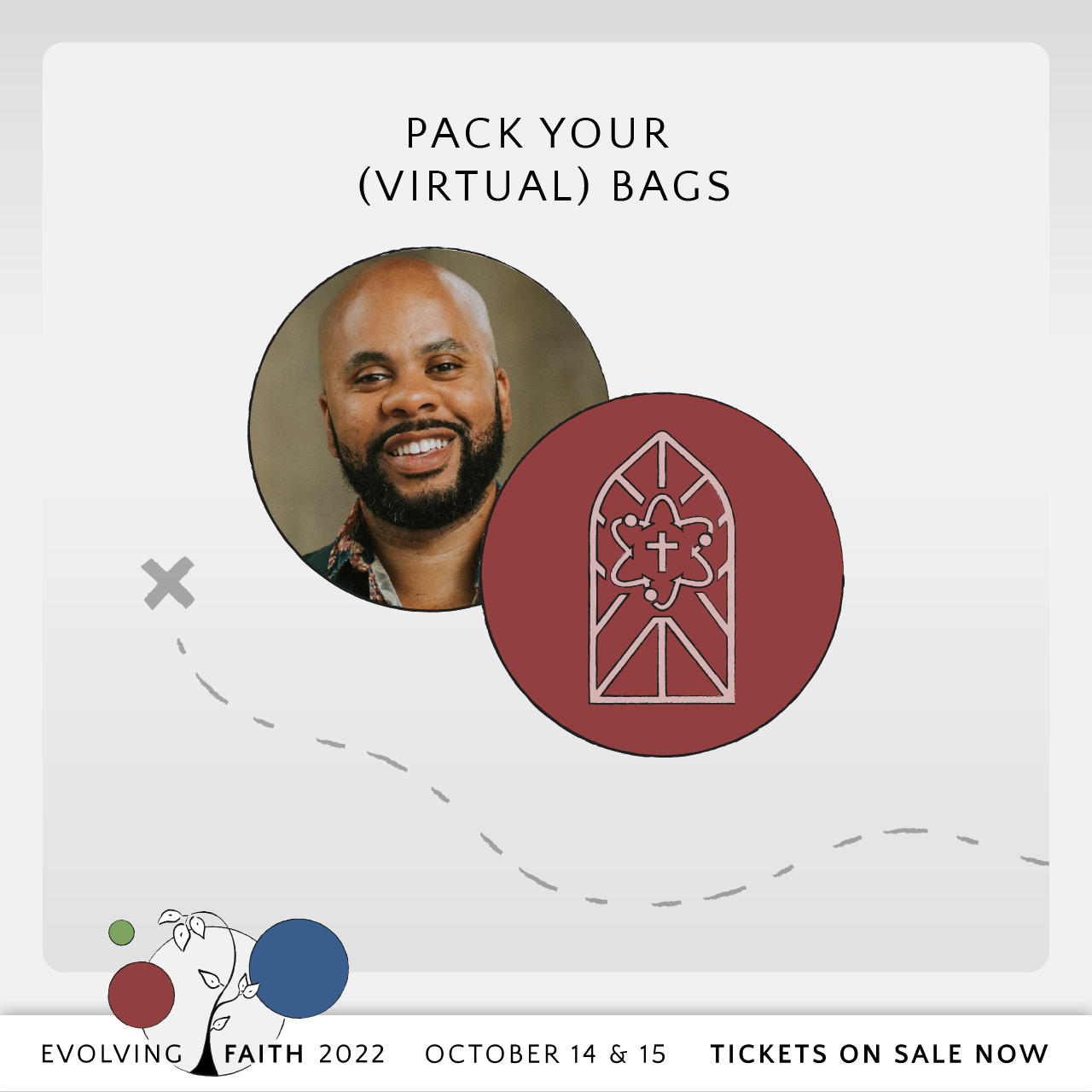 Random thing on the internet
MEG!
(on the surface!!!!!!),
Eric