Resistance Goals: Eric Reads the Week #2
Hello!
It's R. Eric Thomas! From the internet? Hi.

Welcome to my first TinyLetter of 2017. I couldn't pass up the opportunity to write about Mariah Carey's New Year's Eve performance, which I framed as my 2017 #ResistanceGoals. A lot of people were super into it, included Mariah herself (or whoever runs her Facebook page and reposted it).

Speaking of divas, my friend Mike went to see one of the final performances of The Color Purple and had star Cynthia Erivo sign a Playbill for me, which she addressed "To My Shade Queen." So, obviously, I have died of happiness. I'm a ghost now. Boo, etc.

Here's this week's ELLE.com columns! Enjoy!
---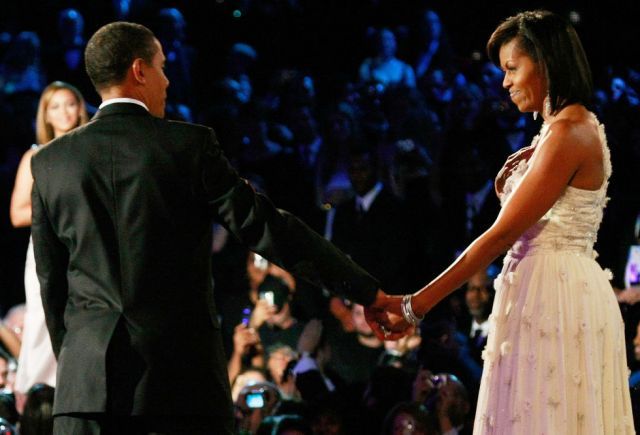 "#3: When Bey is in the room and you don't even notice because you're looking at bae."

This makes me SO HAPPY. [SEE THE FULL GALLERY HERE.]
---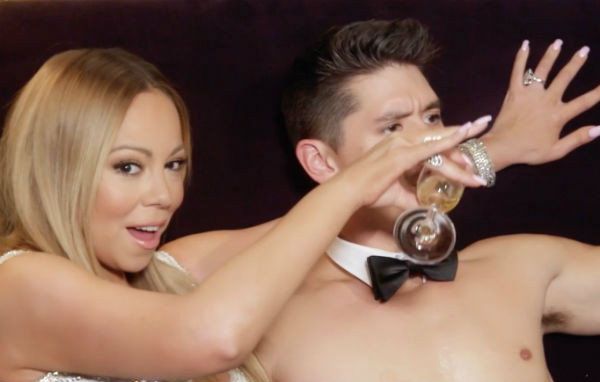 "Now it's Easter. And they're in Denmark.
Anthony [Burrell] is the first to arrive [to the Easter party] with his 10-year-old daughter, Sifare. He says that he and Sifare's mother didn't work out because 'I tour 6 to 8 months out of the year… I couldn't keep johnny in my pants!' Y'all I literally screamed. Anthony is about as subtle as, well, as johnny popping out of a pair of pants. Do you, Anthony. Do you. (And everybody else, apparently.)
Mariah arrives for the party and, of course, she is wearing a sparkling silver bodice under a white fur coat. What do you wear to a kid's Easter soiree? Rags? Out of nowhere, Mariah and Kristofer start trading double entendres at this children's party about a rooster figurine that Mariah describes as a 'chocolate cock.'
Anyway, happy Easter. He is risen." [READ THE FULL RECAP HERE.]
---
"Perhaps my favorite thing about the promotional video for Idris' new show is that he is, hilariously, dripping wet in every single shot. SpongeBob SquarePants is drier than Idris Elba right now.
I guess the abundance of moisture is a good thing, though, because THE THIRST IS REAL." [READ THE FULL ARTICLE HERE.]
---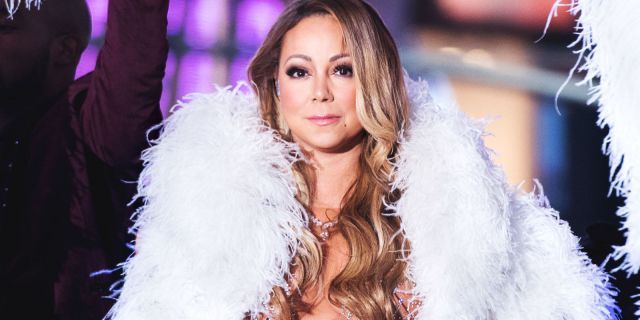 "Mariah took 'I don't know her' to new heights with her NYE performance—she didn't know the song they were playing, she didn't know why they were playing it, she didn't know who the hell you thought you were dealing with and she didn't feel the need to respond to it.
Isn't that how we should all be approaching haters, systems of oppression and unflattering light in 2017? Let's all spend our year looking like a million bucks, blithely ignoring those who seek to shame or embarrass or silence us, and then promptly returning to our unbothered lives as the legends we know we are." [READ THE FULL ARTICLE HERE.]
---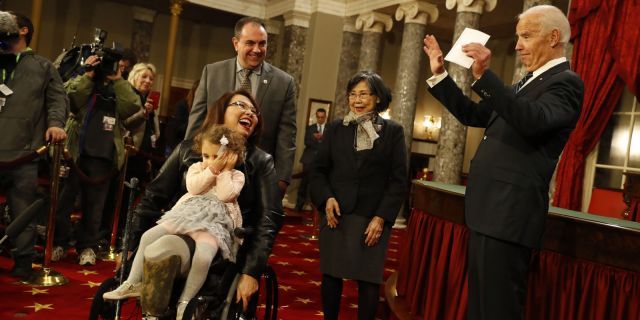 "Who knew swearing in was such a blast? I have watched about 50 bajillion episodes of Law & Order and no one has this much fun getting sworn in to testify. Maybe that's what wrong with the criminal justice system. I feel like the bailiff should be like "Do you swear the truth, the whole truth and nothing but the truth? And also look what I found behind your ear! Twenty-five cents! I would definitely snitch a lot more if there was close-up magic involved." [READ THE FULL ARTICLE HERE.]
---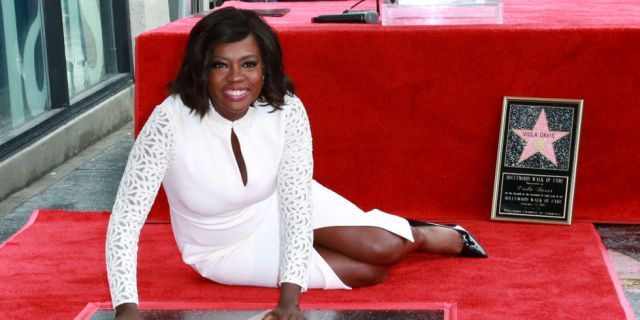 "Put down everything you're holding right now because Viola Davis is about to give you full praise hands.
We all know that every word that Cousin Vi speaks is fire. Every. Word.
She's like a sentient version of The Year of Yes. Like if the books in Beauty and the Beast also came to life and one of those books was an inspirational, life-affirming tome with a lot of corners folded down and notes and exclamation points in the margins, that book would be Viola Davis. Wait, why didn't the books come to life in Beauty and the Beast? Like, that spell gives a fork a personality but The Warmth of Other Suns just has to sit there and watch a rose die? Ridiculous." [READ THE FULL ARTICLE HERE.]
---
One Random Thing from the Internet

Back in June I went to a record store looking for a vinyl of Jim Croce's "Time in a Bottle" to give as a gift. This actually would've been a really thoughtful and lovely gift if I'd thought it through with enough time to order it or had actually procured it at all. Alas, I was unsuccessful. I did, however, find two vinyls in the bargain bin that I happily took home for myself: Bette Midler's "Thighs and Whispers" and LaBelle's "Chameleon." I'd never heard either but obvi I'm a huge Bette and Patti fan so they were necessary purchases.

Anyway, they remained unheard until last Sunday because--oops--I didn't actually have a record player. My husband and his mother conspired to get me one for Christmas so I spent much of the day last Sunday listening to "Chameleon" at full volume and having a glorious space diva dance party in our living room. I'm obsessed with the song "Who's Watching the Watcher?" especially. It's a funky, fantastic, 70s soul banger with a thrilling beat and a message that is, sadly, still applicable today. I fell down an internet rabbit hole reading about the history of the group, the strife that broke them up and the later career of Nona Hendryx, who wrote many of Labelle's songs, including "Who's Watching the Watcher?" So, this week's random thing is actually two things: Nona's fascinating Wikipedia page and a recording of the song.

Have a great week!
Boo, etc.,
Eric
---

Live events this week:
Monday, January 9 -- Hosting The Moth StorySLAM in Philadelphia. Info
Friday, January 13 -- Judging Eat Your Beats in Philadelphia. Info

PS: Did you come across a newsworthy picture I should read in my column? Did some celebrity drama go down on Instagram? Reply to this e-mail with a link and let me know! I live to read!