Reclaiming: Eric Reads the Week, #31
Hi! It's R. Eric Thomas. From the internet?
Hi!

I don't have a karaoke song and it's really stressing me out.

Back in the day I used to go to this bar Sisters, which is and forever will be the best queer bar in Philadelphia, even though it is no longer in business. Sisters was a lesbian space but they graciously let people of all genders and identities mix and mingle as long as we were respectful. I liked to go on Thursdays when Suzi Nash would host karaoke downstairs and a DJ would spin the best songs in the universe upstairs. Also, there was a buffet. Lesbians really know how to live.

I discovered Sisters about a year after I moved to Philadelphia and was still feeling adrift in life and in the city. It quickly started to feel like a home. I had many a long heart-to-heart with Rosie, the long-suffering woman who worked the coat check and whose name, it turned out, was not Rosie. Honey, I was a mess but people were nice to me.

One Thursday afternoon I discovered this video of Tina Turner performing "Proud Mary" and watched it roughly 30 times whilst screaming in my room. That performance is an earthquake; she is a force of nature.



It's a live concert from 1982, 6 years after she'd divorced Ike Turner and been forced to rebuild her career with nothing but her name (and, as you may recall, Ike tried to take her own damn name from her too). I've seen dozens of performances of "Proud Mary" but none are as ferocious as this one. She is clawing her way back from the depths, claiming all that was taken from her and more. She is lion-like as she struts around the stage 7 minutes into the 10 minute performance. Her movements are a taunt; her grin is a challenge. "I've been doing this a long time," she growls as the piano and the bass vamp. "And you know what?"

"WHA WHA WHA WHAT?" an unseen person cries.

Tina answers, "The longer I do it, the better it gets."

This performance was my life coach for years. It was my beacon in darkness. I would study and I would go to Sisters and I would try to capture just a small part of it. Sometimes it was the attitude, world-weary but majestic. Sometimes, it was the prowl. Sometimes it was the scissor kicks of the backup singers. It was a lot. And sometimes it was everything.

The crowd at Sisters ate it up. I wasn't good; I can't sing and movement-wise I'm a combination of Mick Jagger and Mr. Bean. But I felt it deep in my bones and I brought it every Thursday as an offering.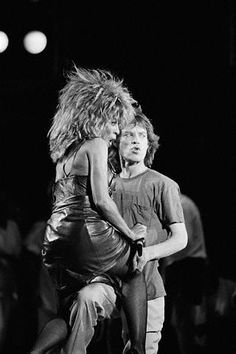 It's been a long time since I sang "Proud Mary." Sisters has closed. I've gotten achey. And I'm not scissor-kicking the same demons I once was.

I went to karaoke for a friend's birthday party last night. I didn't sing. I just flipped through the book, my fingers prowling each page, looking for the next version of myself. It'll come to me.

What's your go-to karaoke song?
---
SO MUCH HAPPENED THIS WEEK. We were hoodwinked by a shark, we got new Trudeau thirst, and Rihanna met Macron. But, we have to start, of course, with Queen Maxine...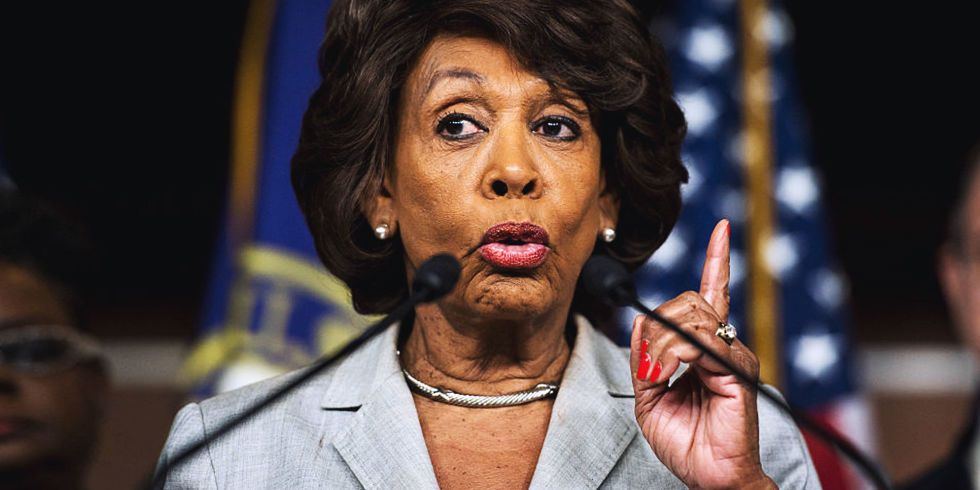 First of all let's get one thing straight, honey: you're on Maxine Waters' time and you'd be wise not to waste it. Representative Waters—who did not come to play, is not here to play, and does not foresee playtime included on any future agendas—had to let Treasury Secretary Steve Mnuchin know about it yesterday. True to form, she did not mince words and, in so doing gave all of us a brand new way to say "you tried it." [READ THE FULL COLUMN]
---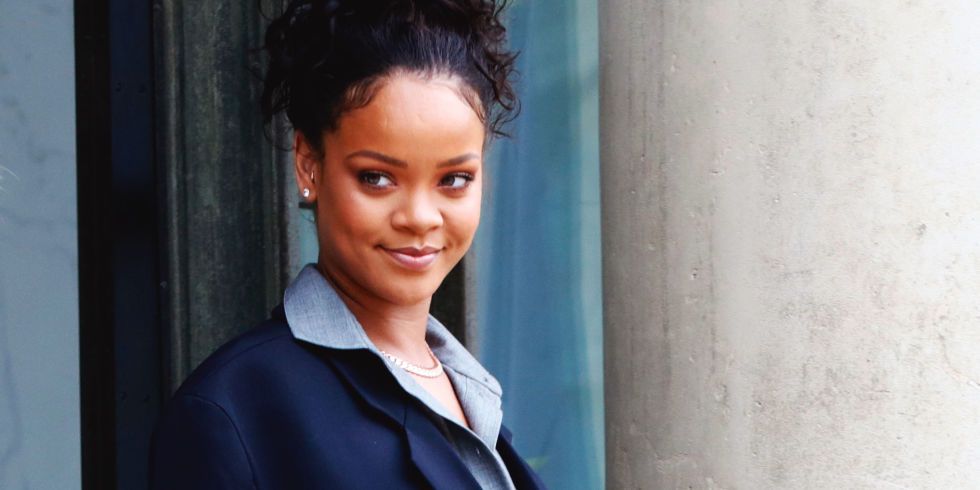 RiRi, who is promoting education for impoverished communities across the world, met with French President Emmanuel Macron, who looks just about as delighted to meet Rihanna as you would be. [READ MORE HERE]
---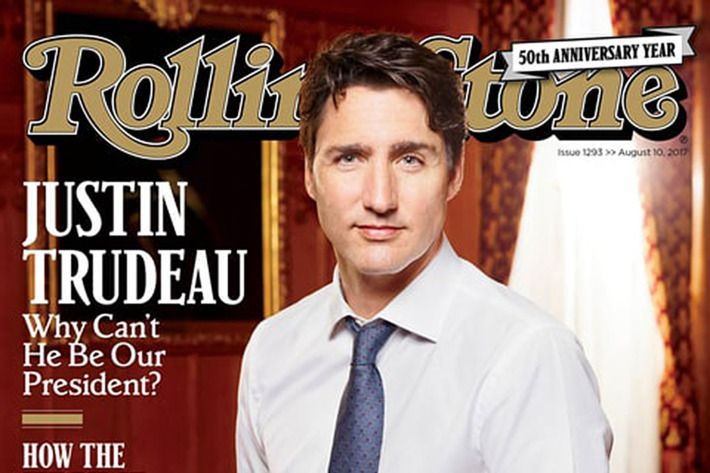 The raven-haired Ottawan you flirted with at that Model UN conference in high school is on the cover of the August Rolling Stone and it is a lot. The profile touches every inch of the Canadian cutie's body...of work and you'll probably need a cold glass of Perrier afterward. Honestly, I am not sure that I didn't write this article. It's that thirsty. [READ THE FULL COLUMN]
---
We Were All Hoodwinked by Michael Phelps and a CGI Shark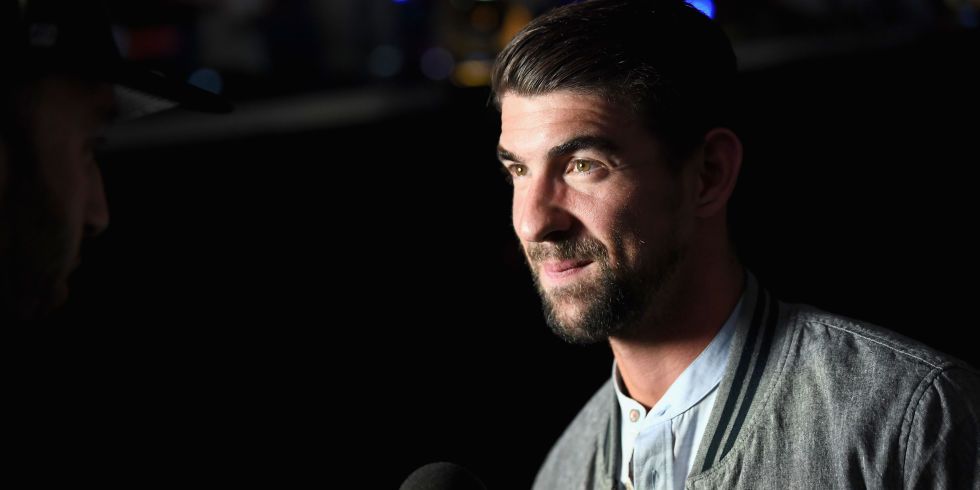 We were promised a battle for the Earth. We were given footage from an underwater reboot of Avatar. Phelps raced live against a CGI shark moving at a speed based on a live shark's movements at another time and place. Phelps might as well have raced Gollum. This is the definition of Fake News. This is what the mainstream media doesn't want you to know about. I'm outraged and you should be, too. [READ THE FULL COLUMN]
---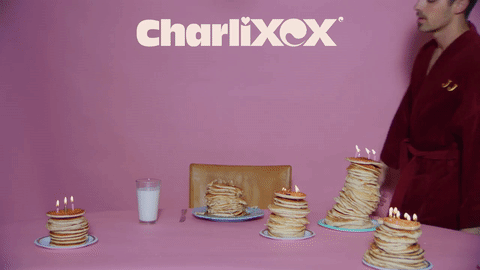 Your MCM is sorry he didn't get back to you; he was busy doing regular boy things like playing with puppies and eating pancakes for Charli XCX's very pink, safe-ish-for-work new video, "Boys." As the title would suggest, there's a lot of dudes. Here's a guide to the most GIF-able moments. [SEE THE FULL GALLERY]
---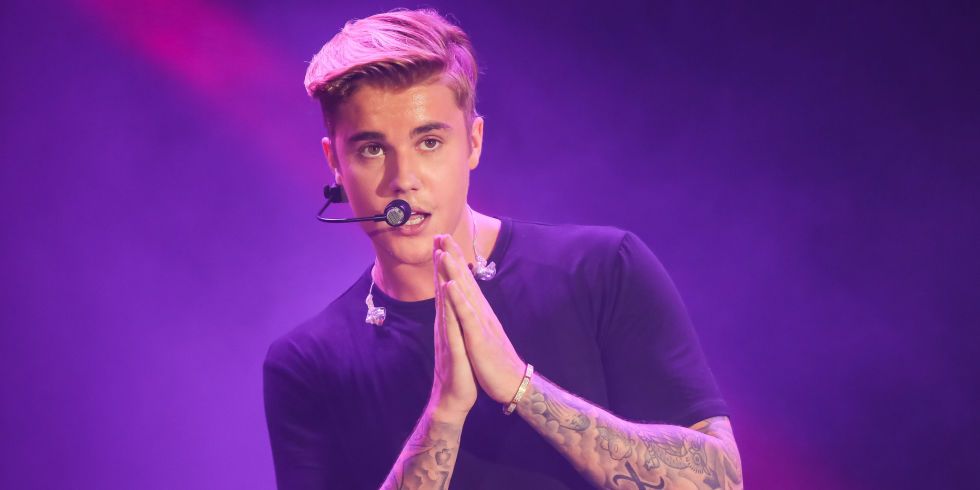 There is no shade here. I am all for celebrity expressions of faith. The Leah Remini Scientology documentary? Obsessed with it. Chance the Rapper's Saturday night-meets-Sunday morning concert vibe? Praise. I was even into that church that some Beyhive members started to worship Beyoncé. Although, on that last point, if we can't even get wax figures to look like Bey, maybe we shouldn't leap to graven images just yet. [READ THE FULL COLUMN]
---
Random Thing from the Internet...

This New York Times profile of Liz Smith is so good.

Reclaim your week!
Eric