Reality Bites: Eric Reads the Week, #66
Hi! It's R. Eric Thomas. From the internet?
Hi!

This week: Bites! Brackets! Beards! Beyonce!

For some reason, I've been having the most vivid yet the most boring-ass dreams lately. Do not worry, I am not about to tell you about what I dream. Can you imagine? Even if someone has an interesting dream, it ultimately doesn't make sense and didn't happen so you get to the end of the retelling and you're like, "Wow, amazing how absolutely nothing in my life has changed and yet you insisted on speaking with me about it." Every dream is like a Tommy Wiseau movie.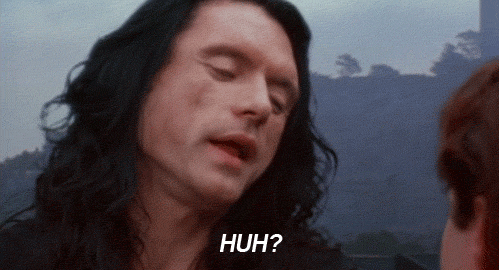 For a second I got concerned that I was being sacrilegious by poo-poo-ing people retelling their dreams, but then I remembered that Jesus told parables not dreams. Jesus was like, "This is also definitely something that seems very weird and has a strange narrative through line, but I've hidden a secret inside." Parables are like Easter eggs; dreams are just regular eggs.

Anyway, my regular eggs have been real epics lately. You ever have the realization in the middle of the dream that this thing has been going on for a long time? It doesn't seem to have any relationship to the length of the dream in real life. Even during a nap dream I've found myself looking around like "Wow, are we still living this plodding epic? It's been years." All of my dreams are like watching the third Lord of the Rings movie.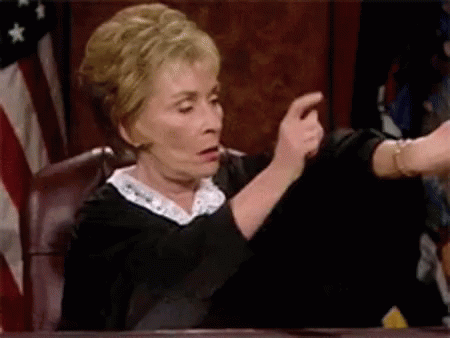 I might be being incepted. I'm open to that possibility. But for what purpose?! These dreams are so long and I find myself editing them in the middle. Like, two nights ago there were three different narrative strands going on around me and at one point I turned to a person in the dream and I said, "I think it would be really narratively rewarding if you discovered that blatant honesty will actually make people gravitate toward you more. It really connects with what this other character is doing." Everyone in the dream looked at me like I'd broken the rule. They're like, "Okay, in this subconscious house we definitely do not go meta."

It's outrageous that my dream citizens are against breaking the fourth wall (or is it the third eye?). All dreams are meta. Like, what are these idiots doing? Ugh.

How do you make your dreams better? This sounds like an existential problem and I'm open to those responses, too, but honestly, I'm just trying not to be bored into fury by my sleep times.

Last night I dreamt I got fired for writing something snarky about the president (which, is definitely my job in reality). My boss was Sigourney Weaver circa Working Girl, which was exciting. But I didn't get to enjoy that much because I was super stressed about being fired. It wasn't even like there was a big controversy at the heart of it; I had pushed publish on a post without getting it edited and--as sometimes happens in real life--it included some snark that was a touch too much and should have been toned down. I had this 16-hour dream about the copy editing, basically. My dreams are all the deleted scenes from The Post.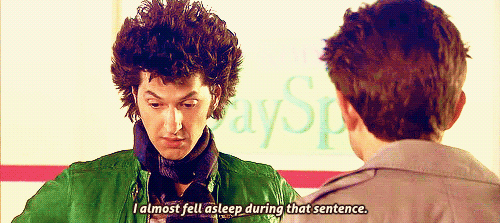 I guess there are worse things than having mumblecore dreams about small interpersonal conflicts that last for far too long and have very little impact on, well, anything. I guess I'm just disappointed in my subconscious. I spend all day trying to say things in interesting ways and making stories that, I hope, are entertaining, and then I settle in for a good night's sleep trapped in a world that is both boring and narratively lazy. My dreams need a dramaturg. Honestly, it is embarrassing that my dreams stories aren't told well. Bad fiction is stressful! I am so disappointed! Shame on every synapse involved. I demand a refund for my dreams. I will not be subscribing to Dream Theater Company next season.

Then again, maybe the stultifying dream life is a respite from an over-stimulating reality. This week was certainly doing the most. I became the Woodward and Bitestein of the Beyonce/Sanaa Lathan/Tiffany Haddish cycle and I've never felt closer to my true calling, plus Hope Hicks had a very lackluster goodbye party, and every bracket in the world tore everyone apart. But first, I have some very important words for you about the City of Angels soundtrack.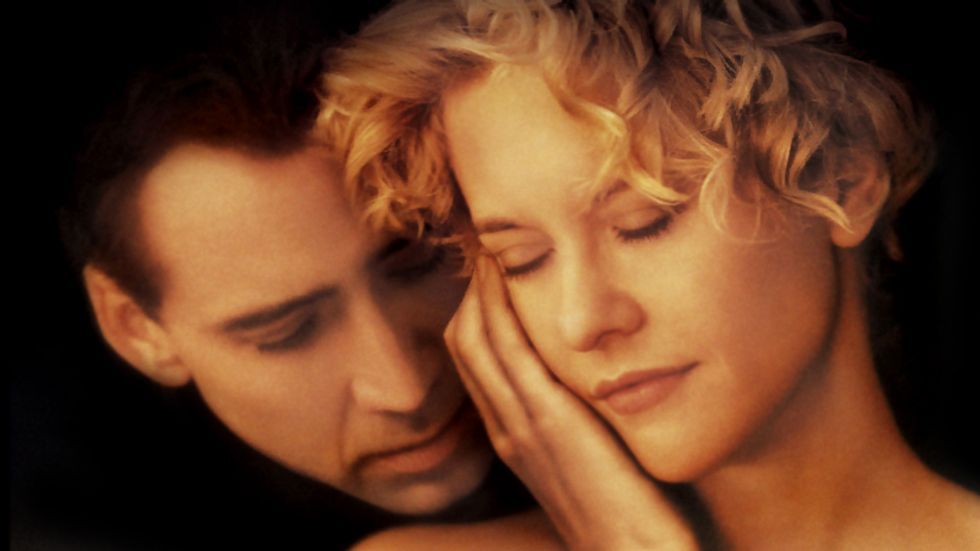 In retrospect, the soundtrack to City of Angels actually served a number of important, non-crying purposes. Obviously, it scored the lush film, smoothing over all the edges of implausibility. But it also served as a promotional tool for Alanis Morissette's second album, following Jagged Little Pill, and the Goo Goo Doll's sixth album, Dizzy Up the Girl. Morissette's "Uninvited" and the Goo Goo Doll's "Iris" were both written for the soundtrack, and they were instantly huge hits as singles, igniting massive interest in the soundtrack and in the artists' forthcoming releases. It was a win-win for sales and strong emotions everywhere. These two songs, along with the third single from City of Angels, Sarah McLachlan's "Angel," provide a perfect snapshot of late '90s musical chest-beating. [READ THE FULL ARTICLE]
---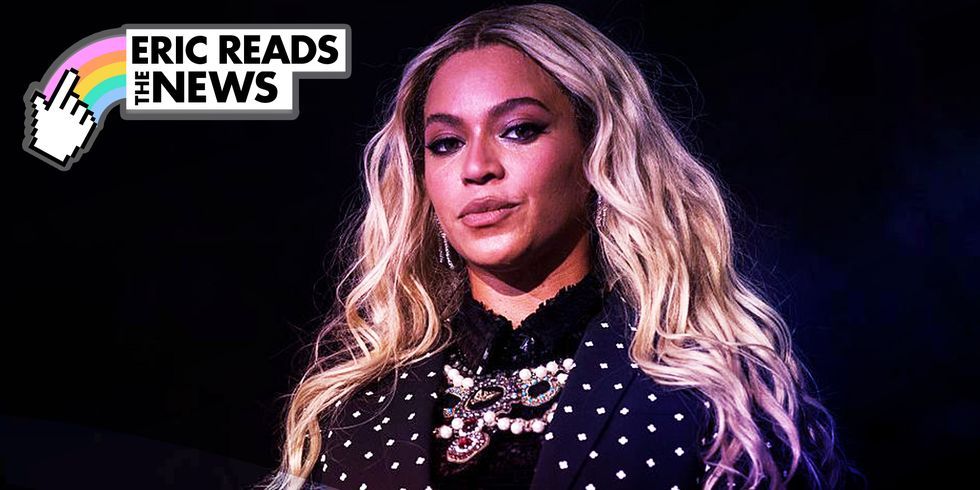 According to Tiffany Haddish, who we need to start calling Mrs. Potts because this woman has all the tea, some madness went down at the afterparty for Jay-Z's December concert in Inglewood. This, of course, is the same party where Tiff snapped a selfie with the Queen. And the same party that provoked Bey to rap in the song "Top Off," "If they're tryna party with the queen, they gon' have to sign a nondisclosure." Y'all this party was wild; like, the Wolf of Wall Street is shewk. [READ THE FULL COLUMN]
---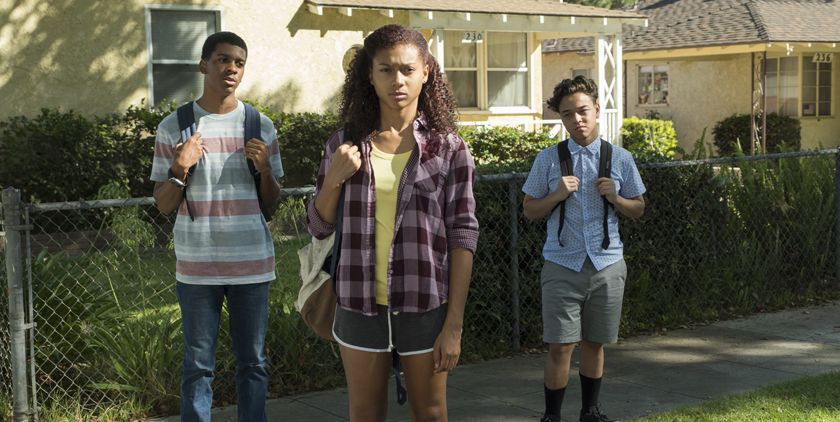 Netflix often takes flack for their aggressive programming schedule; its almost impossible to keep up with all the content the network puts out. But by embracing a strategy that allows them to say yes to, seemingly, everything, the network has the opportunity to elevate stories and modes of storytelling that heretofore have been sidelined. On My Block and Everything Sucks! will appeal to anyone who wants to take a trip back to the awkward, wonderstruck adventure that is being a teenager. But they'll also speak—deeply, clearly, and authentically—to many who went through their teenage years thinking "maybe I'm the only one." [READ THE FULL ARTICLE]
---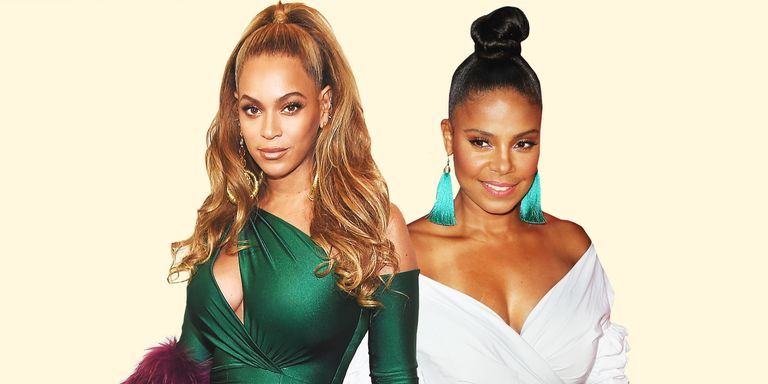 Good morning fellow journalists, detectives, and random eccentrics who show up whenever there is a big crime or free coffee at Dunkin Donuts. Thank you for coming to my early morning press conference about The Bite. As you can see, I am a serious investigator on this case, because I have printed out a huge photo of Beyoncé's face on this poster board behind me and also I am wearing a poncho because I have been searching the woods for clues all night. Spoiler alert: there were no clues in the woods. But you never know. [READ THE FULL COLUMN]
---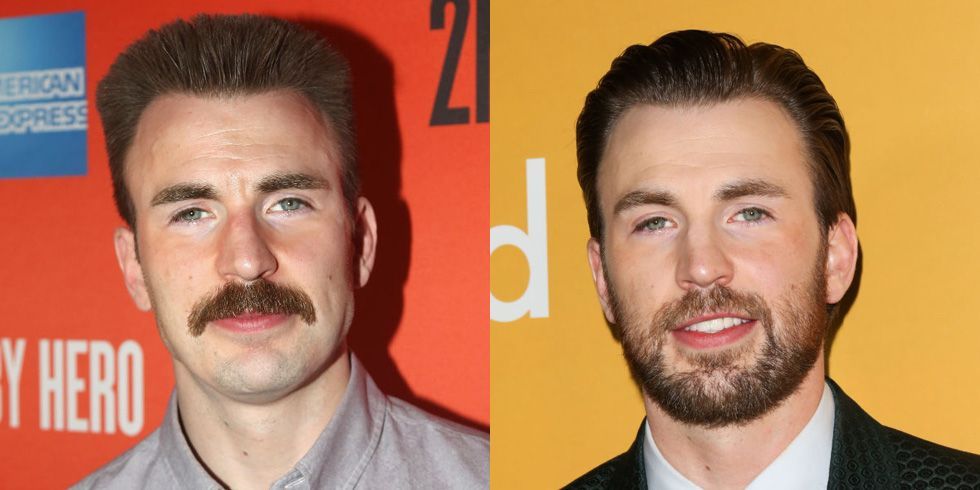 This is an interesting case because Chris Evans is clearly channeling a very specific character with this beard and this haircut. Would you like it more or less with his Avengers hair? What about if it were a little thinner? So many questions. The only answers we have are what's in front of us, which is a picture of Chris Evans looking like an algebra teacher who could probably get it. [VOTE ON ALL THE BEARDS]
---

Goodbye sweet, nibblet-fingered Donald! I will miss you! I will miss the way you rumble down the halls of power like a shrieking, rusted weapon of confusion and collusion. I must quickly make my departure, my Donald ex Machina, because I clearly already know too much and I'm just trying to avoid jail time. Can you imagine me in jail, Donald? That's what my letter of resignation said, actually. It was just one line. "Can you imagine me in jail?!" I could probably sell a jumpsuit if I had to, but I don't want to, Donald, so I must go! This has been an honestly terrible goodbye party and no one brought a cake. Quickly, Donald, let us enact a highly complicated, very awkward public ballet of departure. [READ THE FULL COLUMN]
---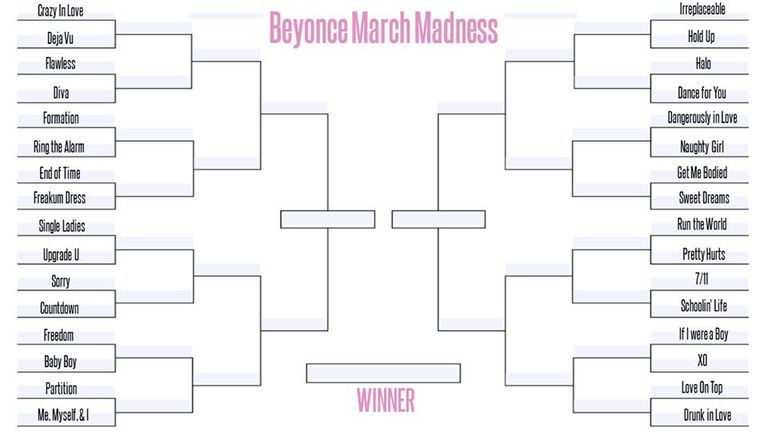 It started off simply enough. Yesterday, on Facebook, my friend Josh posted a March Madness bracket that pitted Beyoncé songs against each other. What a lark! What a fun diversion from our doldrums! What a casual, pleasant past-time! But one hour later, the unthinkable had happened: all of our mutuals were screaming at each other; I had typed "DELETE THIS" roughly 70 times; everyone was accusing everyone else of being The Biter. Like a ghost ship rocking in an icy harbor, the bracket quickly drove us all to, well, madness. [READ THE FULL ARTICLE]
---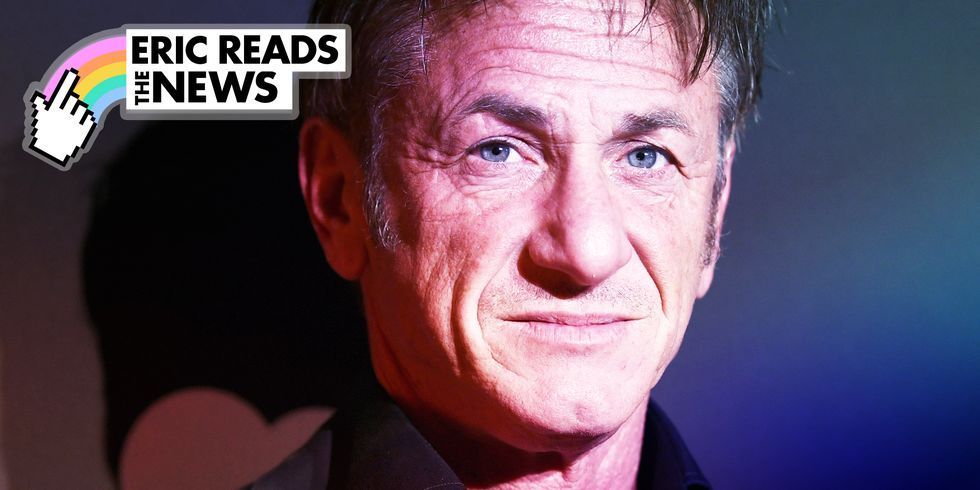 Gather round, ye drooling masses: Sean Penn, poet laureate of men who probably should have kept their opinions to themselves, has something to say. The actor has a just released a debut novel, entitled Bob Honey Who Just Do Stuff, which, according to the amazing description on Amazon is about a guy, the eponymous Mr. Honey, who has "hard time connecting with other people, especially since his divorce." So, this is new territory for the American novel. [READ THE FULL COLUMN]
---

Much like the recent reboot of Will & Grace, the series largely abandons Trump talk after the premiere, settling much more comfortably into setups and punchlines that play to its performers' considerable strengths. Indeed, Roseanne and Will & Grace have a lot more in common than the headlines might lead one to believe. I'd wager the forthcoming Murphy Brown will also fall into a similar vein. These are all series that were on the leading edge of a moment in a culture war which sometimes spilled over into politics twenty or thirty years ago. They're being revived by stars who've become icons larger than their characters and producers who've become rich and successful in Hollywood. What once may have passed for authentic cultural subversion now feels a bit like educated guessing. [READ THE FULL COLUMN]
---

Let's Hang Out!

Chicago: TIME IS ON OUR SIDE is in its FINAL WEEK! It's fabulous! I'm so so proud of it and if you're in the area, I want you to see it! On stage at Theater Wit through April 7! MORE HERE.

Philadelphia: Hosting THE MOTH StorySlam at World Cafe Live on April 2. Online tickets are sold out; but there are some left for day of door sales. I'll also be hosting a special THE MOTH StorySlam at the Painted Bride on Friday April 6! Get tickets at TheMoth.org

DC: Hosting THE MOTH StorySlam at The Miracle Theater on April 5!

New York: Hosting THE MOTH Mainstage at Lincoln Center on April 18. Tickets are available here.
---
Random thing from the internet...

I've been branching out with my podcast diet and stumbled across this phenomenal episode of the podcast Heavyweight. I can't really describe what the purpose of the podcast itself it--sort of focused on helping people solve small problems, like my dreams only very interesting. This episode, entitled "Gregor," is about a childhood friend of Moby's who has an abrasive personality and a bone to pick withe award-winning artist. It's so weird, so very funny, and so well told. It's a dream.

Stay woke!
Eric