Re-memory: Eric Reads the Week, #50
Hi! It's R. Eric Thomas. From the internet?
Hi!

This week: an epic clapback from Atlanta, Sam Smith is doing the most in front of Patti Labelle, the secret meanings of celebrity Christmas trees, Bey goes to Target, and office culture 101.

But first! I must be entering a new stage in life because I love reminiscing. I'm like a twinkly-eyed grandpa with a special message on a Lifetime Christmas movie all of the time. The thing is, like a Lifetime movie, a good reminisce needs the right audience.

At Thanksgiving, my nephew, who is 4, went racing up the stairs at my parents' house and I followed him. My parents have a lot of stairs so I spent a good 90 seconds huffing after him yelling, "Hold on to the railing, please! One step at a time! Where are we going, anyway? Don't you want to play with this Spiderman nonsense I bought you?!"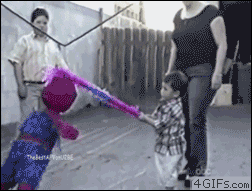 (Actually I didn't buy him the Spiderman nonsense. It was this 3-foot doll that had 20 different phrases it could speak and the minute I touched it I could feel my brother and sister-in-law's wrath from afar. I'm trying to be a nice sibling now so that I can get away with being a wonderful uncle later. "Want to drive my boat?! Just don't tell your dad. Or do! Instagram it! It's fine. I'm an agent of chaos!")

Anyway, I don't know where my nephew thought he was going, but he's 4 so he's a man on a mission all of the time. He ended up in the bedroom that my brothers used to share. I thought this might be a good time to pull out my magical docent act. I told him, "This corner right here is where you father used to sleep! He used to be very small! As small as you! But still tough! And very adept at cutting remarks that could really stick with you for the rest of your life." My nephew looked non-plussed as he raced through my mother's scrapbooking supplies. "And this closet over here used to be overflowing with our toys! We didn't have much money, mind you, but that's a relatively shallow closet. So, adjust your perception. We didn't have nobody's Paw Patrol, I'll tell you that much. We had a sheet and a flickering candle and we had to make our own cartoons! Out of shadows!"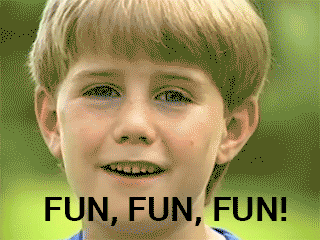 My nephew was like "I'm bored." I was like, "You're the one who decided to come in here! Don't tell me. I been in this room. Tell you. If you want to make the world a better place, take a look at yourself and then make that... change.'"

My nephew was like, "I don't get that reference." I was like, "Yes you do, boy! Don't play with me." And he was like, "I know, right?!" And then went racing out of the room, back down the 36 stairs to the first floor and on with the rest of his life.

I guess it should be no surprise that I'm often caught up in a swirl of old memories. I'm living in the city I grew up in for the first time since I was in my early 20s and I'm writing a book about the past. Everything old is new again.

My editor and I were talking about approaches to different essays in the book (Here For It, coming in the future, from Ballantine Books!) and she gave me the advice to resist the temptation to tie up everything neatly at the end of each chapter. Spoiler alert, I survive it all and end up writing a book about it, but sometimes the reader wants to stay in the past with you, in those times of uncertainty, or sadness, or loss. It's an interesting process. I constantly have to slow myself down from racing to the end. I have to recalibrate reminisces, which are frequently rose-colored and framed like a fable, into remembrances, which I think are more true to life as I understood it, more re-lived as they happened.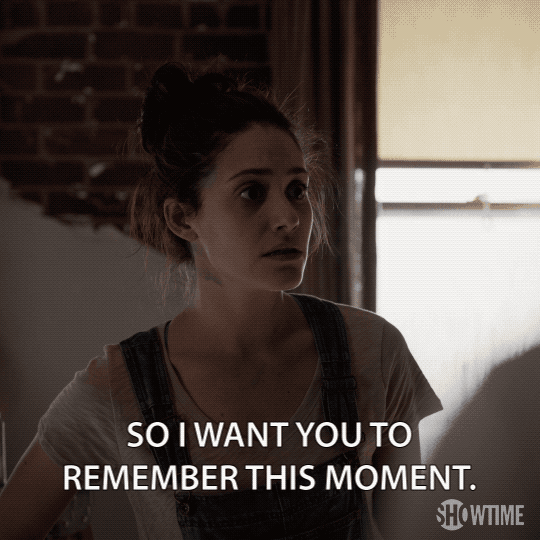 I chewed on this as I sat on the phone with my editor. I was like, "That's good. I like that. So... how should I start?" And she said, "I think you should just... write it."

I was like, "Oh yeah. Yeah. Write it. Yes! That's definitely a thought that had definitely occurred to me in my head because I am definitely a real writer and not 3 talking Spiderman toys in a cardigan." I think she believed me.
---
This week's columns, all provided different ways of looking at familiar stories--from the bright side of the tax bill, to holiday shopping when you're one of the most famous people in the world. But first, a new spin on the some old BS in ATL: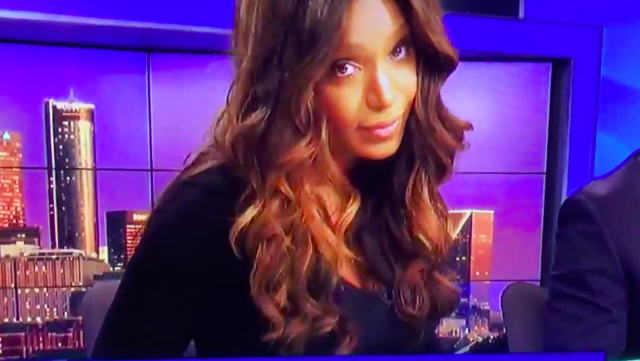 A viewer named Kathy Rae tried to come for an Atlanta news anchor with a misspelled version of the n-word. So, CBS 46 anchor Sharon Reed, balm to my soul, lotion to the ashy, officially "Not The One" had to break it down for Kathy Rae in an absolutely epic commentary. This is a textbook example of "You thought!" and it's giving me my WHOLE life. [READ THE FULL COLUMN]
---

Beyoncé graced a Target store with her celestial presence this week and it has already been turned into a national monument. In other news, I now live at a Target. I'm just sitting here, hidden among the affordable mid-century modern furniture and low-cost toiletries, waiting for another diva sighting.
Eagle-eyed fans caught Bey, with daughter Blue Ivy, strolling through the aisles like a normal person who just needs, like, two things and can't figure out how they managed to spend $75. [READ THE FULL COLUMN]
---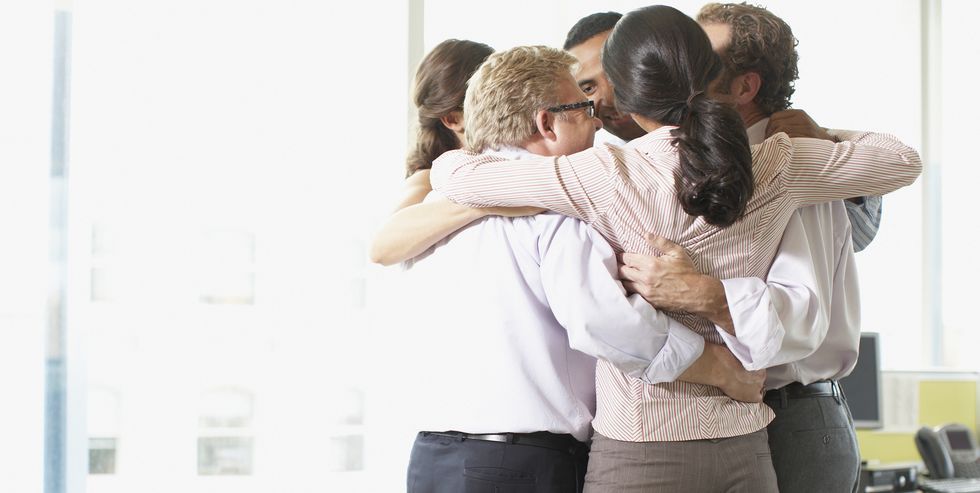 I just don't know what to do about this new work culture that says I shouldn't open-mouth kiss people I share a cubicle with. I mean, what the heck, excuse my French. I just read this Associated Press article about a men who are "wondering if it's still OK to hug a female colleague or ask about her weekend," and I've never felt more seen. What's the point of being at work if I can't physically embrace the VP of Finance? [READ THE FULL COLUMN]
---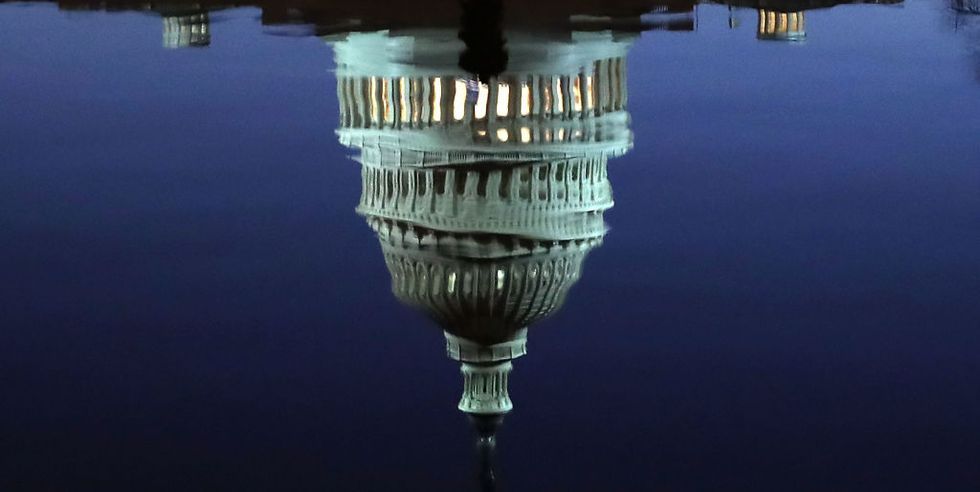 Disgruntled Americans, you are being super rude about this very nice tax plan that the Senate rushed through in a very narrow vote last week and we need to talk. What is so hard to get about the fact that people with private jets shouldn't have to pay taxes on them? You know who has a private jet? Wonder Woman. Should Wonder Woman pay a tax on her invisible jet, America? Is that fair? Where would you even send the bill? Think about that, America. [READ THE FULL COLUMN]
---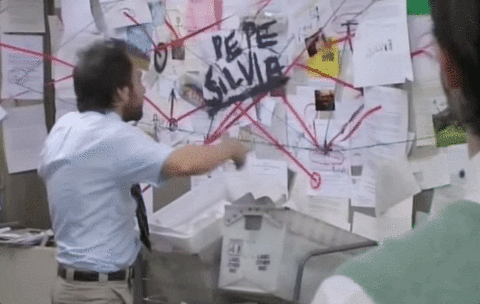 Kylie Jenner sent fans into an absolute tizzy when she posted a photo of her Christmas tree, which seemed to some to hold more coded messages than Donald Trump, Jr.'s inbox. The 20-foot behemoth is done up in millennial pink ornaments, which many took as a hint that Jenner, who is reportedly pregnant, is expecting a girl. This is a huge step forward in the celebrity-sleuthing world and it opens up a whole new field of scrutiny. What if all of our celebrities are trying to communicate to us with their Christmas trees? What if the shape, color, and placement of the ornaments this is their only way of reaching us with the truth?! [READ THE FULL COLUMN]
---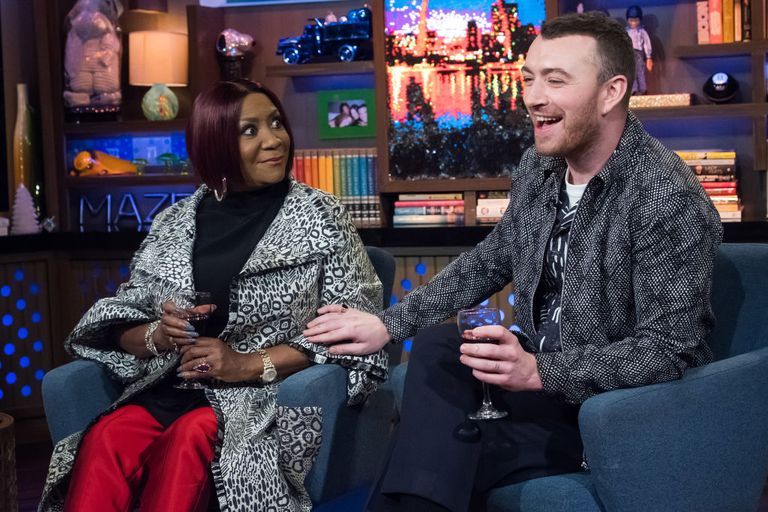 Somebody come get Sam Smith. He is out here doing the absolute most and I am just beside myself. On an episode of What What Happens Live! the soulful singer somehow managed to not spontaneously combust while in the presence of preeminent diva and certified legend Ms. Patti Labelle. But then he let loose with one of the most outrageous moments on the notoriously wild show. [READ THE FULL COLUMN]
---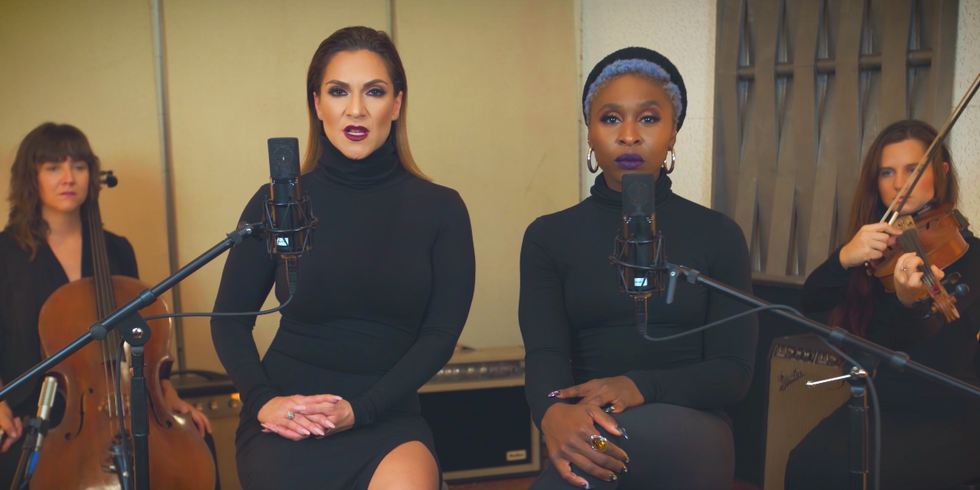 Leave it to two literal drama queens to turn this revenge anthem up to an eleven. Shoshana Queen and Queen-thia Erivo are serving such intense smolder and such effortless femme fatale vibes. I have to be resuscitated every 30 seconds. It's worth it. [READ THE FULL COLUMN]
---
Random thing from the internet...

I really loved revisiting this interview Terry Gross did with Mary Karr. In so many different ways, they approach the subjects of memory and perception, trying to shake out what, if anything, of memory can be considered truth. Mary Karr has such a phenomenal way with words, of course, but I was especially taken with her understanding of her craft. She's not so much writing memories--commonly understood as "things that happened" but instead writing very clearly about her perception. "You're never not in my consciousness," she says. "It's not sort of written like journalism or reportage; it has a big interior surface." I've been chewing on that all weekend. Listen to the whole interview here.

Always remember to keep not forgetting!
Eric

PHILADELPHIA!
Come to my holiday cabaret, "Merry Christmas, Or Else!" on Sunday December 17 at Franky Bradley's in Center City. More information and tickets here.