Quick Change: Eric Reads the Week, #76
Hi! It's R. Eric Thomas. From the internet?
Hi!

This week: the Not-Missing First Lady is no longer not-Not-Missing, Scott Pruitt is so cartoonishly villainous its fictional, and the entire city of Philadelphia dunks on Trump en masse.

Lemme tell you about this kween, Jackson. I feel like I don't have the kind of life where I'm constantly going to fancy events, which is odd considering that I insist on describing myself as fancy and I am always at events. My two modes are "lying on the couch with my muscles atrophying" and "hey, do you think the tray of tuna tartare will be back around before the silent auction closes?" I contain multitudes. Well, I can two multitudes. I contain two-ditudes. More and more often, here lately, the second of those didtudes--the fancypants events, take place in New York. Because David and I live in Baltimore and he's needed, you know, in his own life, sometimes I end up with an extra ticket. Enter Jackson. Jackson is that person who, when you text him "Hey, this is last minute but do you want to go to a symphony gala in an hour, followed by an after-party with the New York Mets?" He's like, "Cute. I've already ordered a Lyft and I'm grabbing my baseball-themed tux from the cleaners right now." I don't know where he lives beyond "Somewhere in the LES" but I assume, it's just a phone booth where he does quick changes like Superman. He has ACTUALLY sent me this GIF before: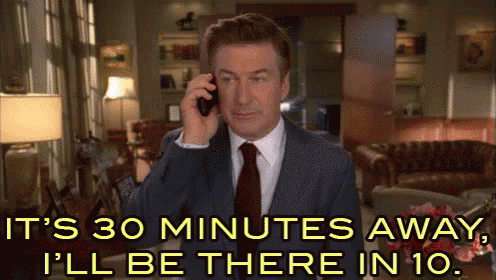 Jackson is also a writer and had a day job in publishing, so in addition to his ability to always dress appropriately and quickly, he's great conversation and super smart. This is especially impressive considering Jackson is a newborn baby. Technically he is in his 20s, but I refuse to acknowledge any age under 30 from now on. That's my summer resistance action. Call your Senator and ask them to stop referring to people as "23." This week, I hosted The Moth's very extravagant Mad Hatter-themed gala, and Jackson came with.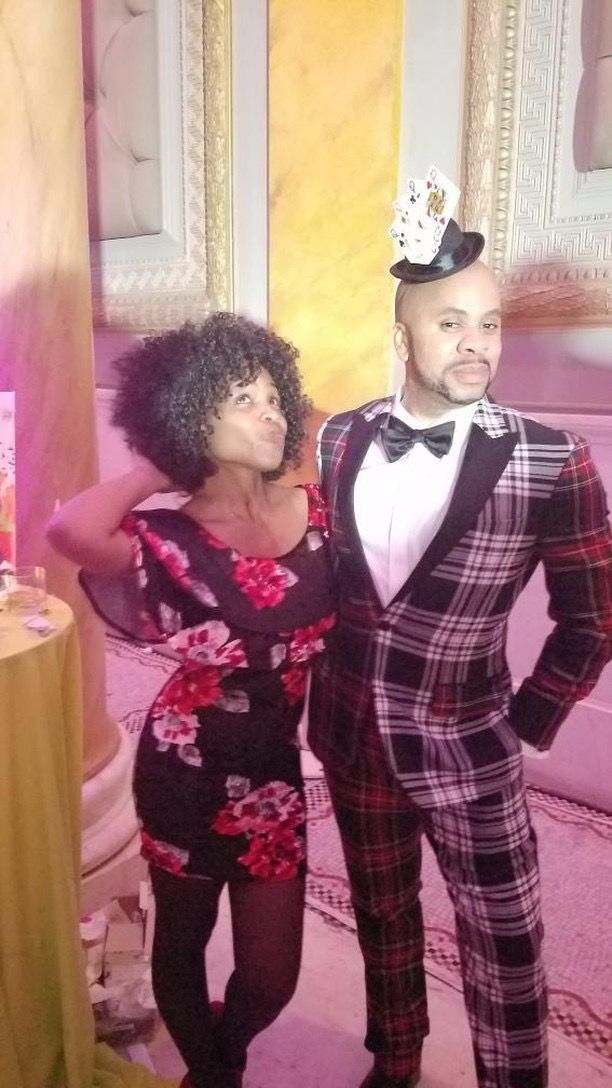 (This is not Jackson. That is, however, me. I made that hat.)

Jackson took roughly 600 Instagram stories; in every single one I do not know which lens to look in. Also, I have yet to parse which selfies you're supposed to glower in and which you're supposed to grin in. Looking at the Insta-stories, remarkably I made the wrong choice every time. This is oppression.

I'm, of course, kidding. We had a good time and I've decided that there are enough good pictures of me in the world already so I'm retiring. From being seen on film. I wish to continue to be photographed, but I just don't want to show up. Like a vampire. But not the devil kind. Just like a metaphor of a vampire. A vampire who goes to church and Soulcycle also. This is all part of my plan to become an Enthusiastically Middle-Aged Homosexual. It sits on the Spectrum of Possible Gay Ages somewhere between Childless Crossfit Daddy and Young Old Kween. I bought a caftan! Did I tell you that? I bought a caftan in addition to my romper and those overall shorts I saw Antoni from Queer Eye wearing. So, if you're asking what the dress code for an Enthusiastically Middle-Aged Homosexual is, the answer is "Just a lot, a lot happening here."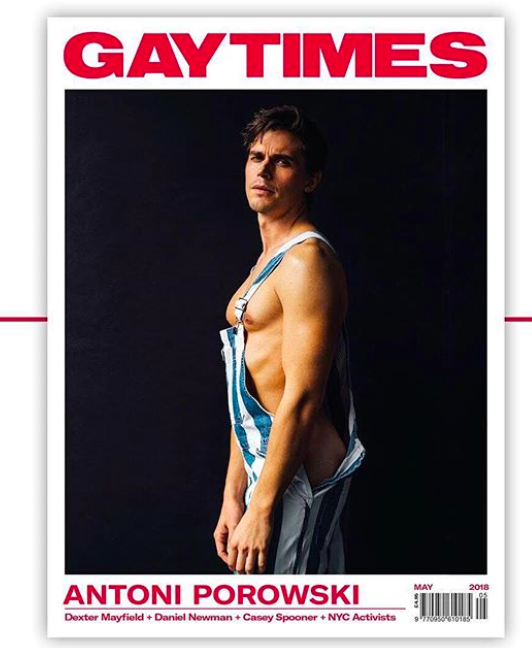 (Me.)

I interviewed Wendy Williams two weeks ago (did I tell you this?! So much has happened. I'm having a nervous breakdown! ENTHUSIASTICALLY.) We talked a lot about how clothing is costume, even regular clothing, office drag. I appreciate that as someone who Lives Life Dramatically and also as someone who is Once Again Trying To Figure Out Who He Is. The more I dig into my queer identity, the more possibilities I'm finding for costume and for expression, the less I feel bound by time or age, and the better equipped I feel to make a quick change, to be ready for whatever, to be multiple things at once.

Jackson and I also saw The Boys in the Band while I was in the city, which was a experience all its own. Boys in the Band is a 50 year-old play about a group of gay men in their 30s and 40s in 1967 who all struggle with self-hatred to some extent. I remember it, from the movie version I saw when I was in my early 20s, as caustic and pessimistic. I warned Jackson that this wasn't going to be the soul-filling experience that say, Angels in America, can be. Still, we both wanted to see it; to participate in history and present-day community at once. To reach across the lines of time. I was surprised by how funny I found the first half of the play; I'd forgotten that it is one of the cornerstones of our modern lexicon. It plays like an episode of Untucked. Jim Parsons, Zachary Quinto, and Robin DeJesus are brilliant in the play. I was also surprised by how little I identified with the morass of misery that overtakes the second half of the play. I remembered how deeply I felt the issues the men were having when I first saw it but this time they played out like a memory, not so far removed, just minutes away really, but not the present. Not now. Plays and new friends and old clothes and digital photographs are all points on a map that help you triangulate your location and give you perspective and, sometimes, show you what might come next. Things aren't perfect, but I've changed. What else can you ask for?

This week, the more things change the more they stay the same. Schroedinger's First Lady continues to be missing/there all along, the EPA director is almost hilariously bad, and, on a serious note, a new chapter for Kim Kardashian. But first, this asshole...
We'd better hope that Trump doesn't get us into a war because he can't even seem to win against an American city. He's like, "We're on the same side but I'm in charge." And the cities are like, "Arm the missile defense systems. There will be no further communications." Little Kevin Hart is out in these streets doing Hamilton raps and hyping himself up.
Even Ben Franklin's disease-riddled ghost was like, "Hey, scumbag: get bent." [READ THE FULL COLUMN]
---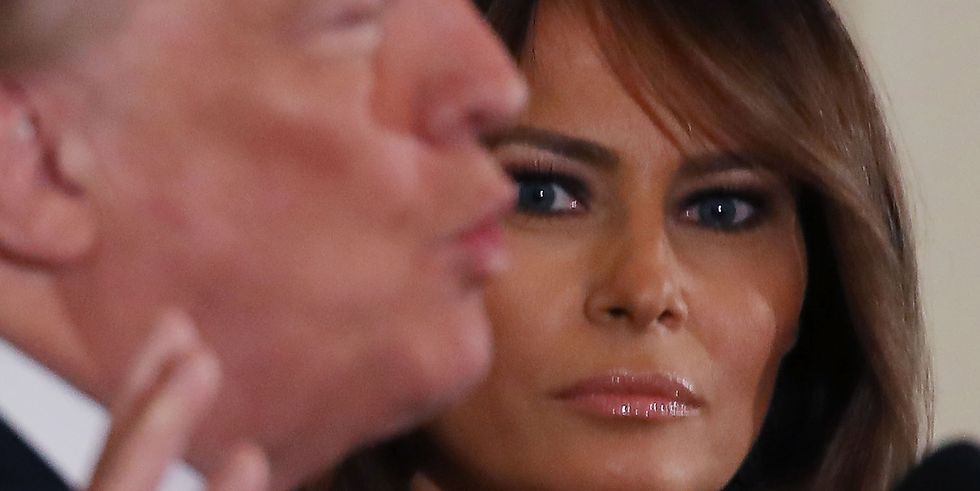 Honestly, I was very concerned about Mrs. Trump. I know you were too. If I miss two days in a row at my regular coffee shop, I get tweets. I have baristas in my mentions. I have a college student and a singer/actor/dancer/accountant asking me to check in. Mrs. Trump hasn't been seen since May 10th! May 10th was, like, 12 scandals ago! Well, good news! Melania is back and she's all caught up. In fact, she was never gone. How dare you doubt her? See the set of single footsteps? That's where she carried you. [READ THE FULL COLUMN]
---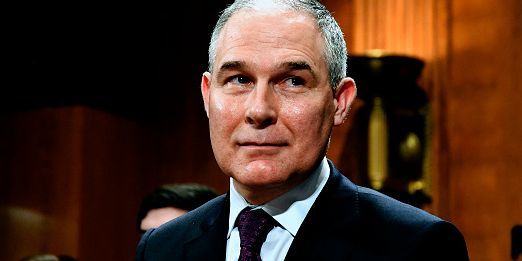 Am I suggesting that a member of the administration is actually a blood-sucking creature of the night? No. Am I suggesting that Scott Pruitt, a shameless unrepentant profligate, is a fictional character created by noted author Anne Rice, who chronicles the exploits of a cadre of catty, baroque vampires who wear puffy shirts and mascara? Yes. I am. [READ THE FULL COLUMN]
---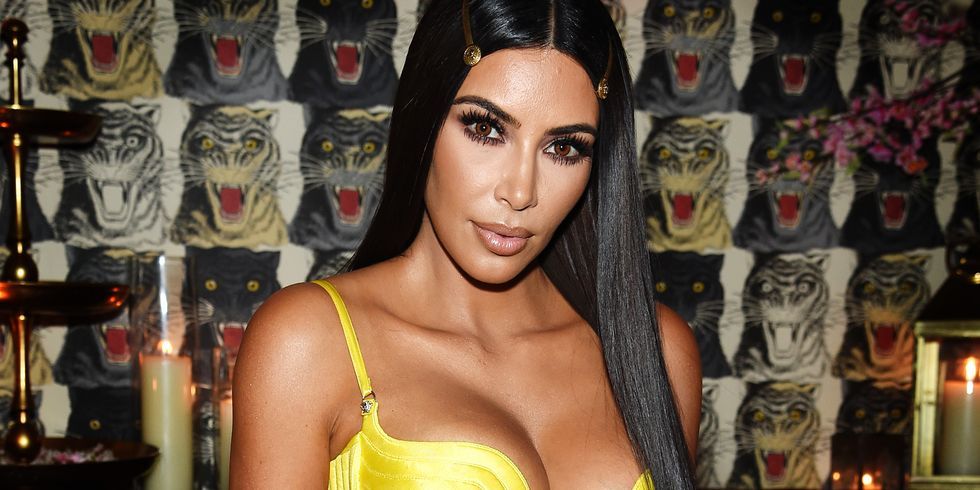 West, who rose to fame through notoriety and expanded her reach on her family's long-running reality show, now folds in activism to her narrative, not as a re-brand but as a new chapter. It's a heartening development in an age that has seen the polar opposite of that journey in the rise of Donald Trump. So, perhaps their meeting was both inevitable and the only possible way that Johnson could have gotten through to him. [READ THE FULL COMMENTARY]
---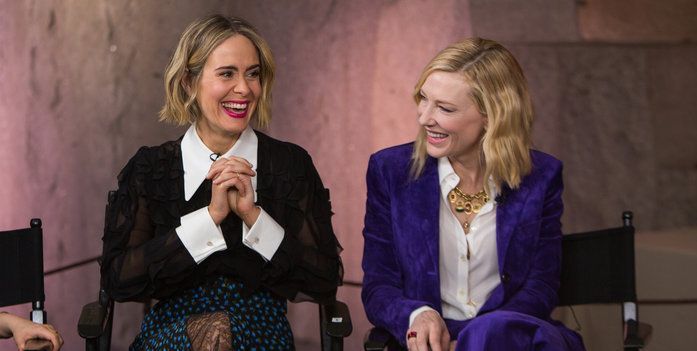 This is just a video that is essential to your health, happiness, and well-being. [WATCH IT ALREADY]
---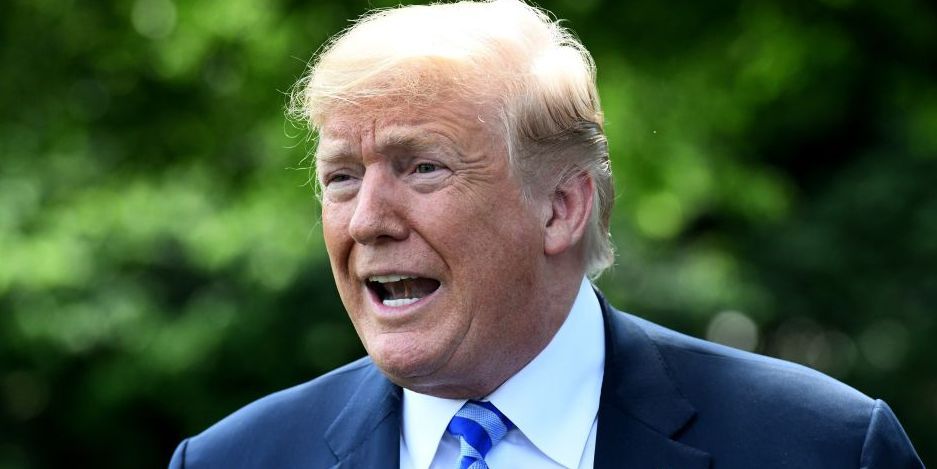 President Velma Kelly made yet another incendiary, legally specious claim on Twitter today, this one relating to his powers with respect to pardoning himself for any crimes uncovered by the Mueller investigation. In an mid-morning tweet storm, the president wrote, "Pop, Six, Squish, Uh-oh, Cicero, Lipshitz. I didn't do it, but if I did it, I have the power to pardon myself." [READ THE FULL COLUMN]
---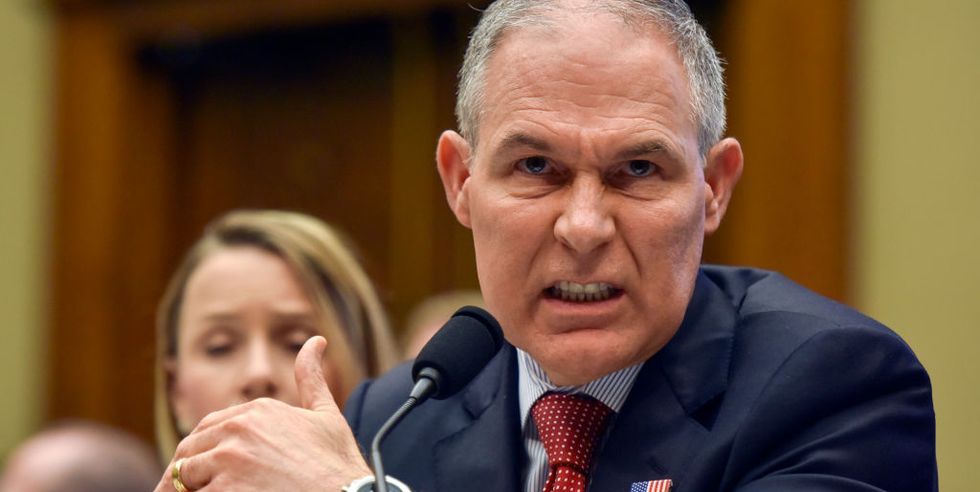 Yeah, I don't know. I feel like sometimes people in this administration just sit around and brainstorm the most outrageous things they can think of and then do them to make me crazy. Like, whose idea was it to disappear the first lady and then act like it's not weird? Everyone in this administration is like the bad guy camp counselor in a summer movie. [READ THE FULL COLUMN]
---
Let's Hang Out...

Philly: TOMORROW, The Moth StorySLAM at World Cafe Live
DC: May 18, The Moth StorySLAM at the Howard Theater
New York: May 21, Yum's the Word at Le Poisson Rouge
---
Random Things from the Internet...

E. Alex Jung's brilliant piece on new queer comedy has been in an open tab all week. I've read it twice. It's so good and so exciting.

Please have more caftan-themed galas,
Eric