Question: Here for It, #296
Hi! It's R. Eric Thomas. From the internet?
Hi!
On Friday night I was in Williamston, Michigan, at the great Williamston Theater for a performance of my play Mrs. Harrison. Just before the start of the show, the executive director, Emily Sutton-Smith, bounded up on stage and launched into a terrifically engaging pre-show speech. I see a lot of regional theater and so I hear a lot of pre-show speeches ("subscribe to next season" "if you like what you see, tell a friend; if you don't, tell an enemy", "turn your phone off. Yes, off! Take it out and show it to your neighbor to prove it's off!") It's a fun little feature, a necessary connector to the on-going life of the theater. It's the candy dancing to the concessions stand before a movie, if the candy was also raising money for the capital campaign and very excited to tell you about a play they were reading for next season.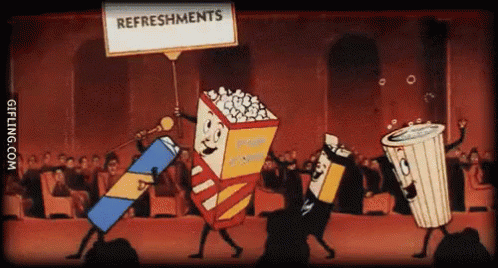 A boring pre-show speech is kind of a bummer. It's hard to feel like you're about to go on an adventure with a play when someone is mumbling the locations of the bathrooms at you. But this speech was a delight! And because Mrs. Harrison takes place inside a well-appointed bathroom (and has working sinks!) the speech includes jokes about how you should not go tinkle in the toilets on stage.
Seconds into the speech, however, a hand shot up in the second row. I was two rows behind the hand-raiser and I actually gasped a little when I saw it because in all my years I have never seen someone treat the pre-show speech like a Q&A! It was giving "contentious talkback vibes". And while I love a friendly talkback, you do occasionally find yourself in a situation where you're getting questions that are actually comments and comments that are actually critiques of you as a person, so a raising hand during lowered hand time triggers my fight or flight response!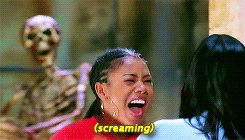 "I have a question!" the hand-raiser called out, interrupting mid-sentence. Internally, I screamed. Is this part of the play?? I wondered, despite the fact that I wrote the play and am not this creative. WHAT WILL HAPPEN NOW??
Years ago, I wrote a play where two actors were planted in the audience, came late, and talked through the first couple of scenes, then wandered on stage and became part of the action. When my uncle saw it, he got so mad at them for talking, I thought we were going to have a situation. I think I am writing theater but maybe I am writing Worldstar Hip Hop. Anyway, after experiencing the stress caused by one person raising one hand before a play has even begun, I'd like to formally Rupaulogize to my uncle and everyone else I have affected with my theatrical antics.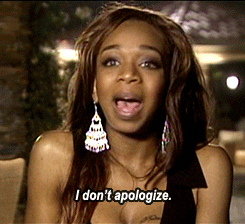 The executive director seemed to have little choice but to receive the question. The hand-raiser was sitting like four feet from her. SOMETHING WAS OCCURRING IN THE THEATER! The set includes three ornate mirrors that reflect the audience back to itself, which is a terrific flourish and also a great way for me catch fleeting glimpses of my aghast face. IS THIS ALLOWED? HAS SOMEONE CALLED JEREMY O. HARRIS?
The hand-raiser proceeded to ask her question. "I just got this phone and I don't know how to turn it off." Okay, hmm, more a comment than a question. I AM HAVING A PANIC ATTACK.
The executive director replied genially, "Why don't you take this as an opportunity to get to know your neighbors? I'm sure someone in the seats around you can figure it out." She then tried to get back on track but the hand-raiser literally waved her off. The hand-raiser became the hand-waver.
"Been there, done that!" the hand-raiser replied. I SCRELTED! Sis was like NOPE! NEXT! WHAT ELSE YA GOT? She kept talking: "We tried but none of us can figure it out." The show could not go on until someone turned this person's dang phone off! TONY AWARD TO HER!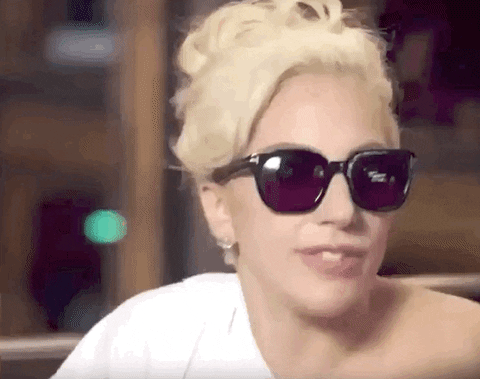 By this time I became aware of a woman dressed in black who was stealthily sneaking down the stairs toward the hand-raiser. Someone had called a ninja assassin? No: better!
"This is one of our stage managers," the executive director said, spying the all-black-clad figure. "She's not working this show, but if anyone can help you figure out your phone, it's her."
Honestly, this is why I love theater. Not only can theater people pivot from any situation, but theater allows me the opportunity to work with stage managers, who are the most organized, competent, logistically-capable MacGuyvers in the world. Any problem you have in life can be solved by a stage manager. You should have a stage manager work your wedding, your next conference, your flight from Tampa to Houston, your own birth. I am truly obsessed.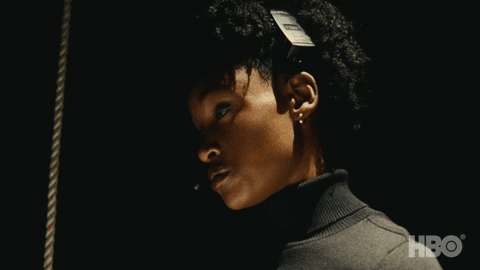 To wit, later that night, when the wonderful cast, crew, and administrative team took me out to snacks and conversation at a local restaurant and I found that, at the end of the night, I couldn't get a Lyft back to my hotel, who volunteered to drive me home? The production stage manager for Mrs. Harrison, Stefanie Din. Where would I be without stage management? STILL WALKING ON THE SIDE OF THE ROAD TO EAST LANSING! Raising my hand to passing cars like "I have a question… well, more of a critique of my self and my personal choices..."
I have to say, in closing, I truly loved my time in Michigan. The production was phenomenal and I am so impressed and awed by the folks at Williamston Theatre. My friend Caleb hung out with me all weekend and showed me his favorite spots in the city, including The Peoples Kitchen, a fabulous restaurant where every person working there was a clearly defined character completely different from the others and the brunch items had names like Quiche Latifa and The Plot Chickens; Strange Matter, a fantastic lesbian-owned coffee and donuts shop which has a long history with gay frogs that Caleb explained in depth (which was very exciting to me as one of the essays in Congratulations, The Best Is Over! is about my long history with gay frogs!); and three women-owned local bookstores—A Novel Concept, Deadtime Stories, and Socialight Society, each wonderful and welcoming with a unique area of curation.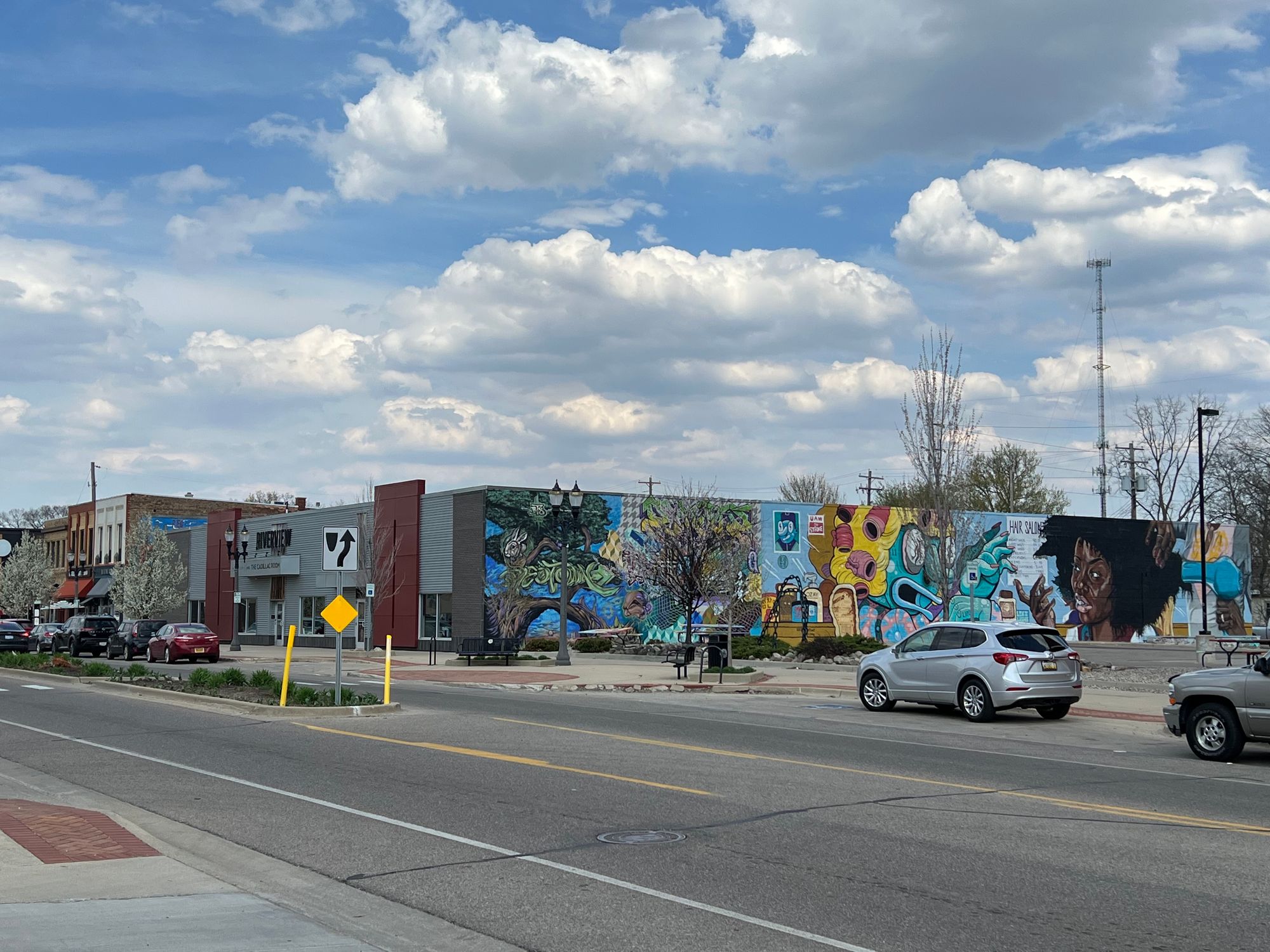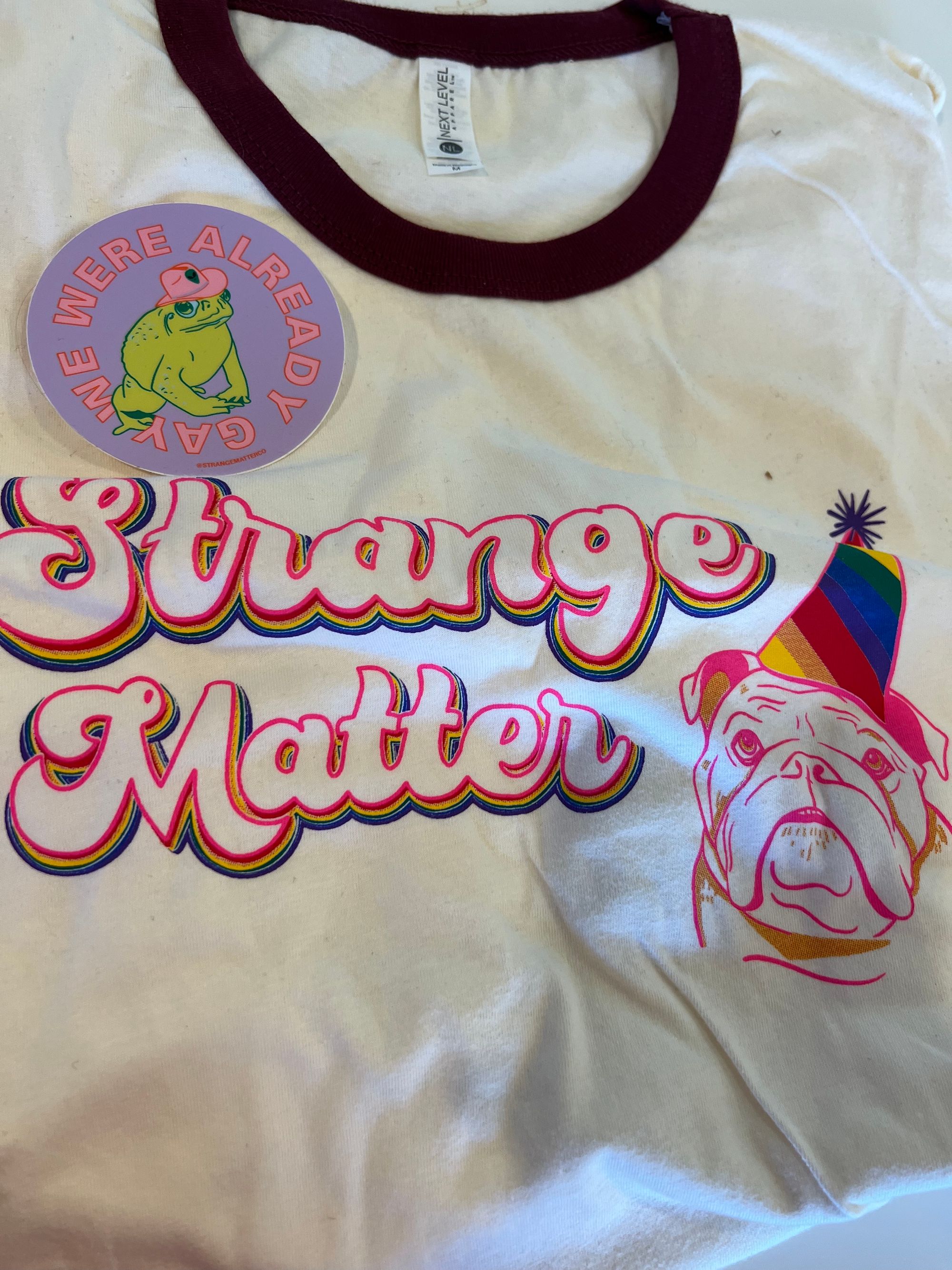 We went to a fantastic art museum on MSU's campus, ate three different kinds of loaded fries, and managed to avoid the roving bands of frat boys celebrating football kickoff weekend.
I found Lansing to be such a delightfully quirky city; Caleb pointed out that it was a city that didn't know it was quirky, which is what made it fun instead of unbearable. Lansing is a Meg Ryan character, I think. I HAVE A QUESTION: WHO DOESN'T LOVE MEG RYAN?
---
💡
GOODREADS GIVEAWAY!
Click here
to enter the first contest to win a free advanced copy of
Congratulations, The Best Is Over!,
my new book of essays! No purchase necessary.
Let's hang out!
Upcoming events
Mrs. Harrison runs for one more week! Get more information here!
In conversation with Zachary Zane for the launch of his new book, Boy Slut at Greenlight Books Prospect Park, Brooklyn - May 8, 7pm - REGISTER HERE
In conversation with Chasten Buttigieg for the launch of his YA memoir, I Have Something to Tell You at Sixth & I, DC - May 16, 7pm - TICKETS HERE
Random Thing on the Internet
"Question!"
"Been there, done that!",
Eric
---