Outside: Here for It, #244
Hi! It's R. Eric Thomas. From the internet?
Hi!
As you are no doubt aware, I am in an ongoing battle with the concept of Outside.
Me, arriving at Judge Judy to prosecute Outside for damages and emotional distress: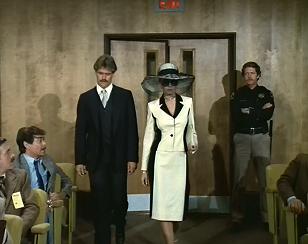 Me, introducing myself to Outside knowing full well I'm about to ruin its life: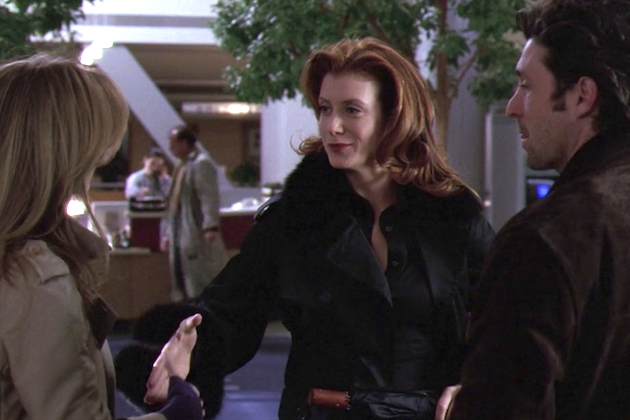 Me, punching seasonal allergies directly in the face, respectfully: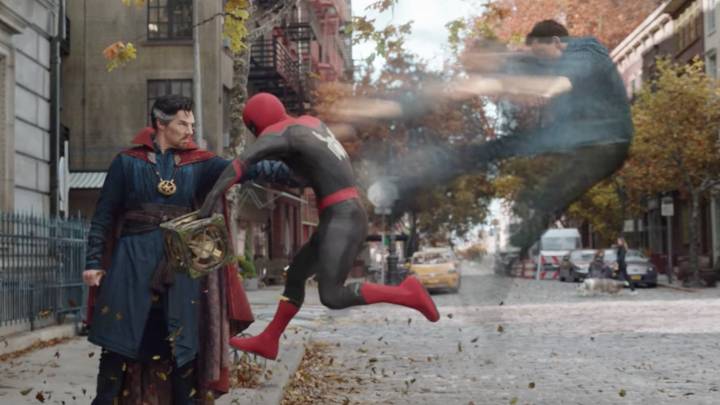 I thought me and Outside had achieved some sort of armistice. I don't hate Outside! I'm just not a fan of all its work. But surely we can find a common ground. The weather has been divine, lately. My roses look lovely and are no longer being bedeviled by beetles. I've made sure to devote precious megabytes (?) of this newsletter to praising the various works of Outside. And what do I get in return? Hornets. That's what. Murder hornets!
Okay, I am being told by my legal department (Lindsay Lohan doing a Lawyer.com commercial) that I cannot call them Murder Hornets. Also, every time I upload a picture of the gigantic hornets that have descended on my house to my bug identifier app it says "Eric, these are not murder hornets. These are just regular hornets that want to murder you. Let's work on precision in our language and reducing hyperbole." Hyperbole is all I have! And if you won't let me use it I'll blow up the moon! I mean it!
Okay, look at this hornet of murderous descent and you tell me what the truth is, Lindsay Lohan!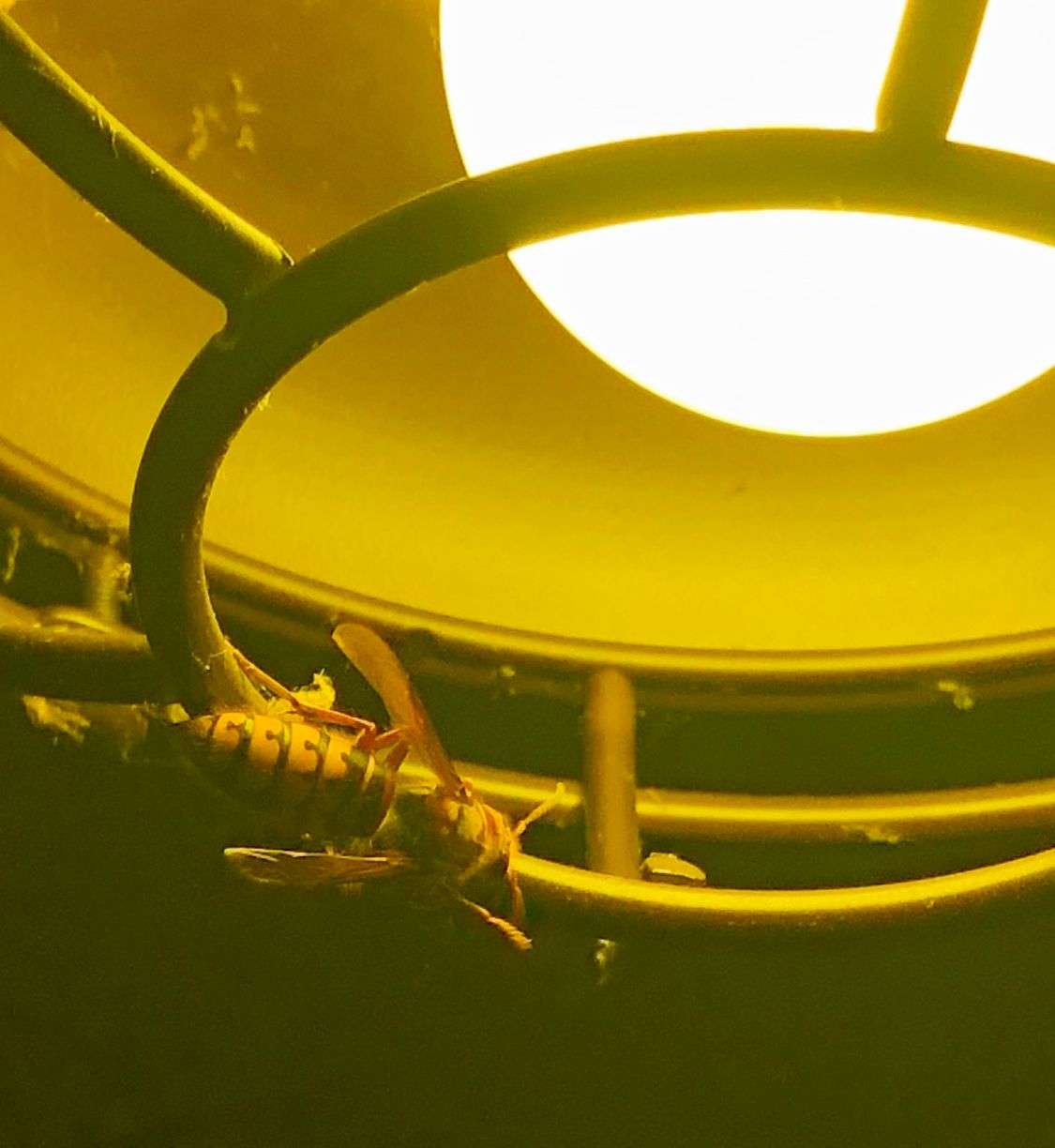 Just for scale, the light in the upper right corner of the photo is the Sun. That's how large the hornet is. Imagine the International Space Station but on my porch, trying to actively harm me.
I'd seen one or two hornets here and there over the last month and wondered where the nest could be. But since I didn't see one on  the actual house, we just assumed they were in the woods or on someone else's house and didn't worry about it. When Not in My Backyard turns around and bites you in your backyard! The other night I turned on the floodlights to take out the trash and by the time I got back up to the house there were 8 (EIGHT) Murder Hornets (SUE ME IF YOU MUST) going absolutely crazy on the porch. They were zipping and zooming wildly around the porch light, they'd launch themselves into the awning for no reason, and they kept charging at the door and the wall of the house. They were trying to get into the house! The hornets were like "we're taking our country back!" And I was like, you can have it!
Anyway, a hornet is writing this newsletter now. Hello.
All of this happened on Wednesday, one of the only nights I was at home this week. It's like the hornets were waiting for me. It's like they were plotting on me. It's like they have access to my Google calendar.
Me (the hornet writing this newsletter) logging into Eric's schedule: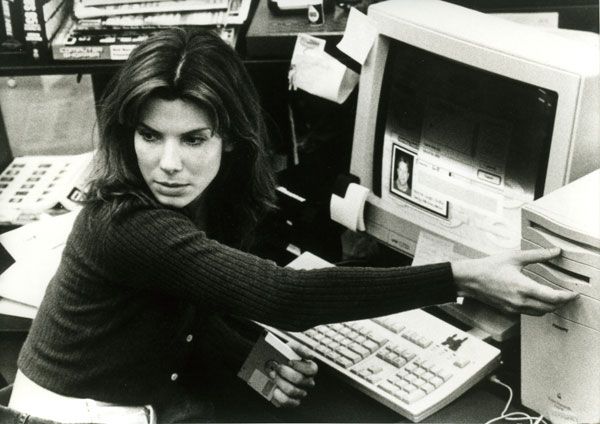 Most of this week I spent up in Philly for my play The Ever Present which, against my core beliefs and the many lawsuits I have filed, is being performed Outside. I literally wrote it with the intention that it would be performed Outside. Now I have to sue myself.
I do have to say that sitting outside on a blanket on the grass under a stunningly beautiful sky watching theater, dining on patios with friends, walking around a city outdoors was extraordinary. And by "I do have to say" I mean I am court-mandated to say it.
But also I mean it. At the risk of sounding sincere (which I would NEVER do).
In this part of the country there are days in September and sometimes in late April and occasionally in June when the blue of the sky is deeper and the white of the clouds is richer and your schedule opens up or fills up but only with things you want to do and it's a little warmer than you thought it would be but it's not humid and everyone is out, everywhere, and the possibilities of what life can be seem limitless.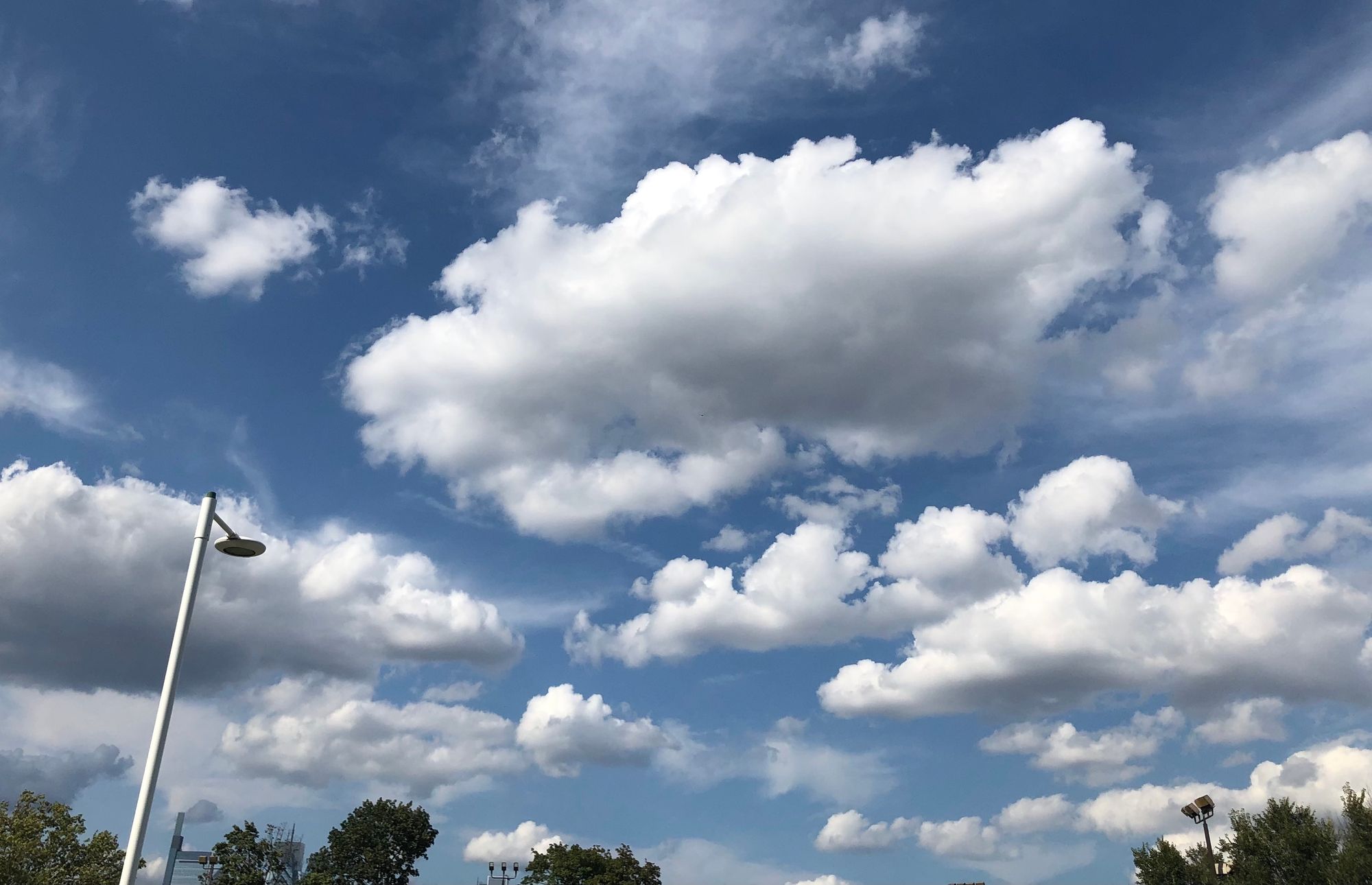 I also suspect that people who are Good At Being Outside have these days all of the time. That they're always grabbing a couple of friends and a charcuterie board and heading to a park, that they're always hiking up to the roof (or, like, a mountain? Is that a thing? Or did I make that word up?). I assume that those people always have those days. Maybe. Maybe not. I don't. And I really hunger for those days. And lately it's been years without a day like that for me.
But yesterday I sat on the grass in a group of my friends, with 250 other people, including a large number of kids, and watched a play I wrote being performed by some of the most talented people I know. And everything felt bigger and brighter. Limitless and generative.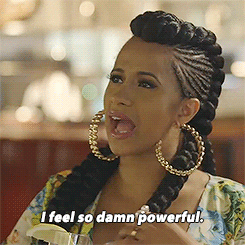 And it feels silly to say that I haven't felt generative for a really long time when I'm about to start announcing a bunch of stuff that I've spent the last year and a half writing that I hope you'll enjoy. But it's one thing, I think, to open the laptop and pray that something comes together and it's another for it to be alive in the world and in myself. It's one thing to be outside and it's another to feel it.
That's, for me, the magic of theater, particularly the magic of outdoor theater (which I've never done due to ongoing feud reasons) and theater for kids and adults (which I've never done because when I meet a kid I hand them my resumé and ask them their credit score). In that space, anything is possible and everything seems right. For me, yesterday felt like the first day of summer after a very, very long winter. And by "for me" I mean me, the hornet who is living in the house. But I also mean me, Eric from the internet, who is going back Outside.
---
Let's Hang Out!
Tomorrow at 7pm ET I get to pester John Paul Brammer about his thoughts on my life, various birds, and... what else? OH! Yes, the paperback release of Here for It, Or How to Save Your Soul in America. It's free, online, and sponsored by Greedy Reads, from which you can order a signed copy of the book. Register here.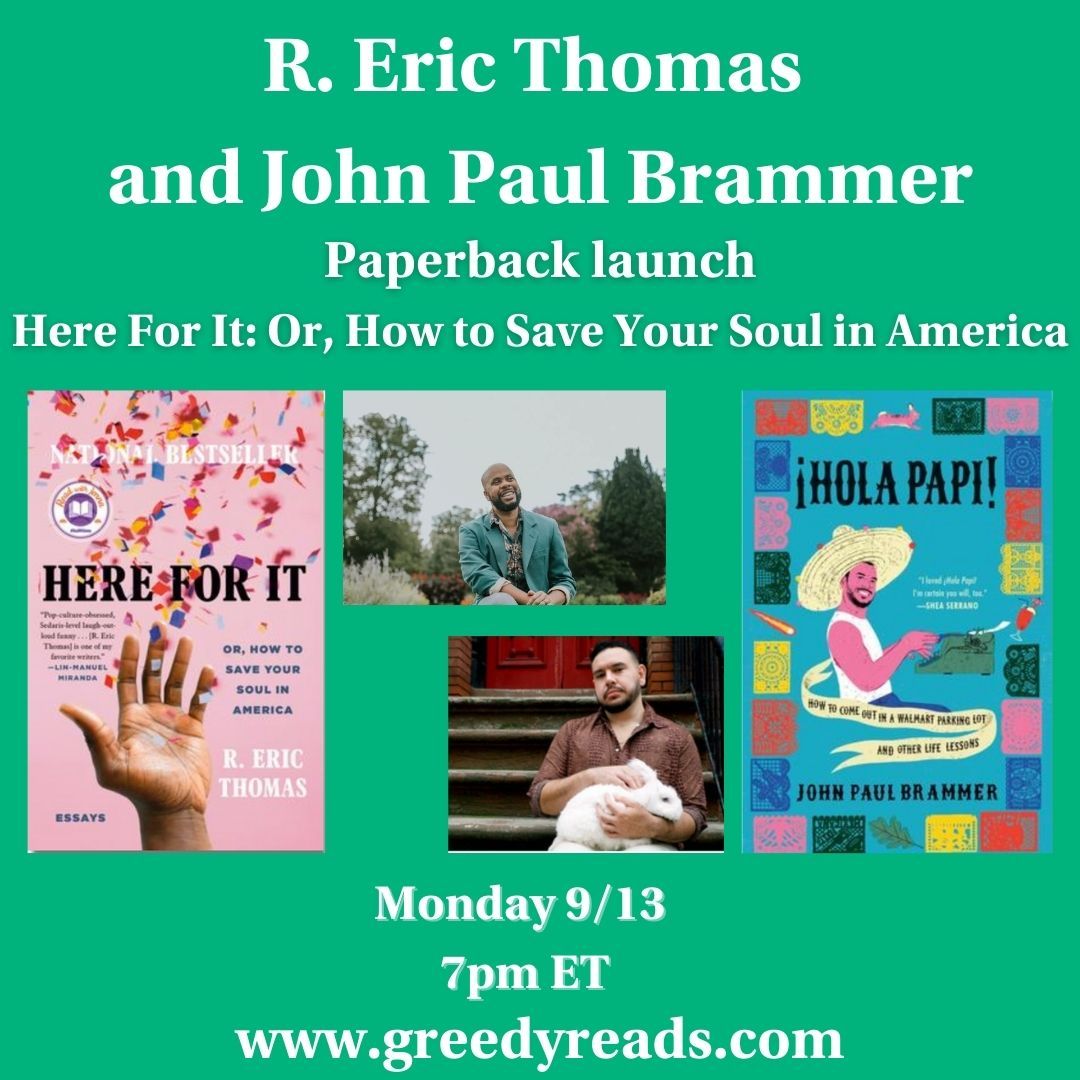 ---
Everyman Theater, which is producing my play Crying on Television in the spring has put almost all of the tickets on sale for $25 with code FLASH31. It only last until tonight, Sunday, at 11:59 ET. If you're not local, you can purchase access to a live-filmed onstage performance of the play, which you can stream any time you want between late June and July. Get info here.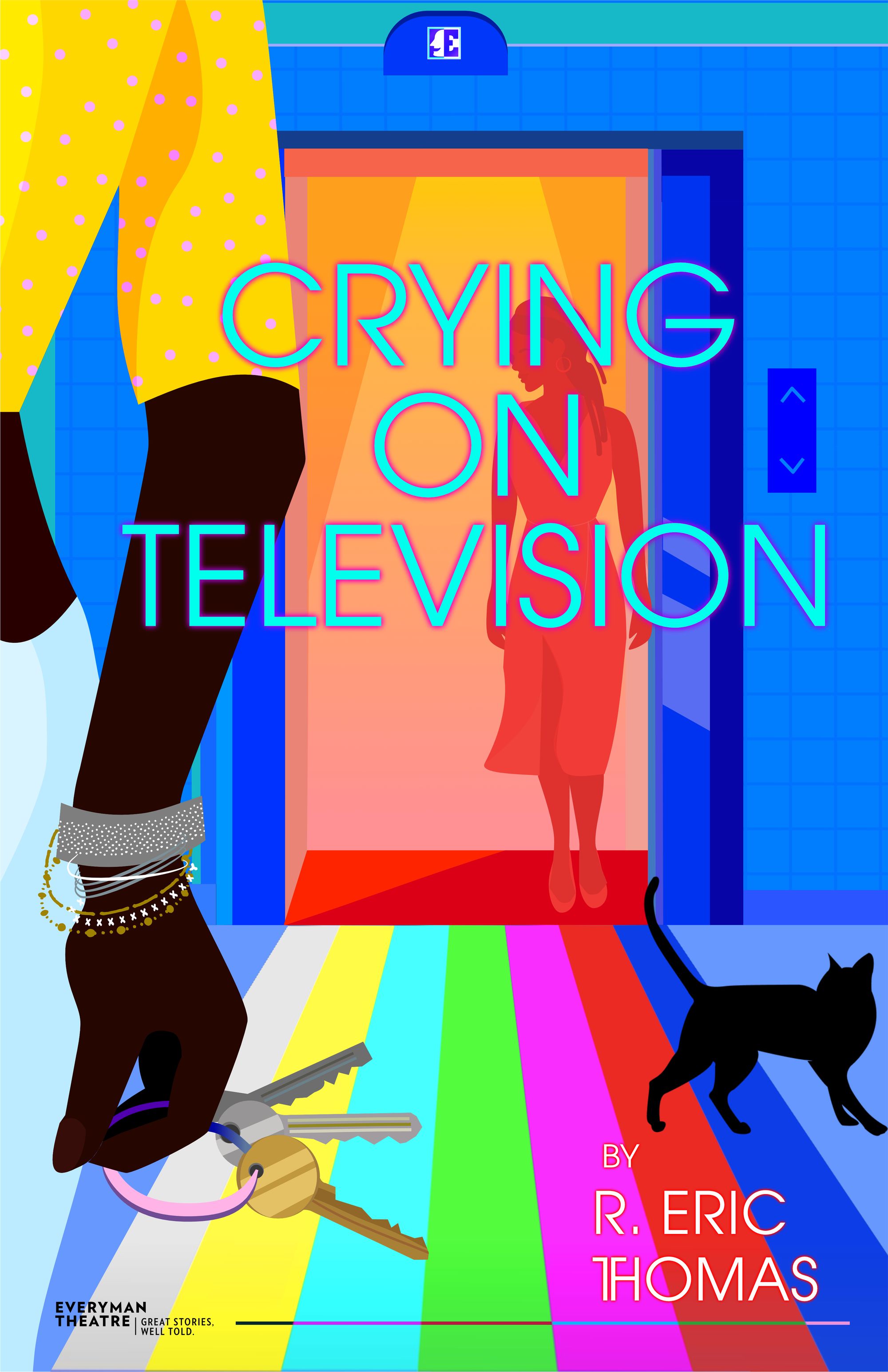 I'm working with the theaters producing my plays to have streaming options available for each production for those who aren't able to come into the theaters and for those who aren't nearby. It's really important to me and we're very close to making it a reality for all the productions!
---
The Ever Present, directed by the phenomenal Brett Ashley Robinson, continues through September 19th at 5 different South Philly parks. Click here for the schedule.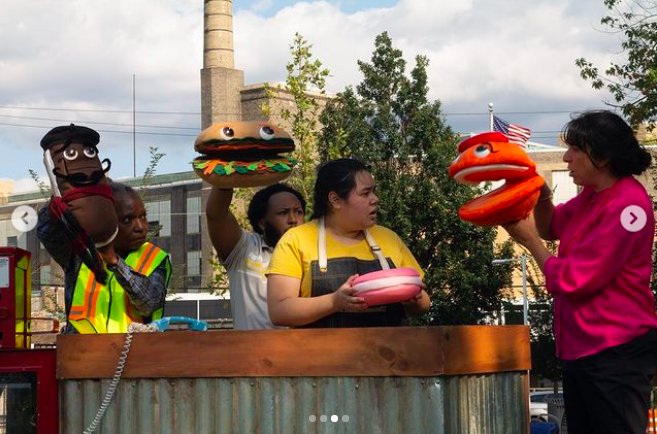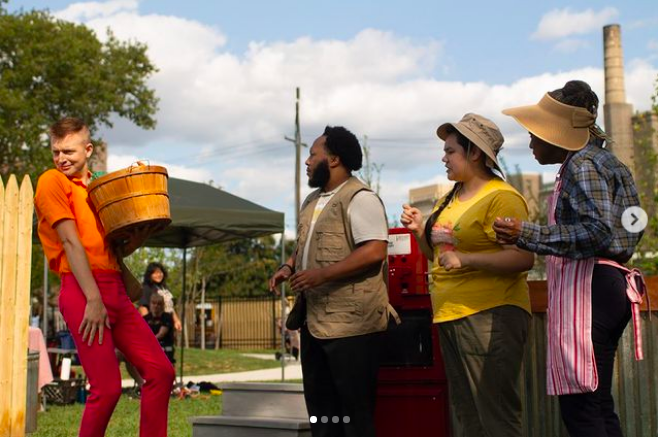 ---
This week on Previously On...
In retrospect, we should have known that Bravo's long-running, ever more deranged Real Housewives series would eventually climax with law enforcement agents swarming a tricked out party bus. The ambient threat of federal prosecution is basically Chekhov's gun of the Real Housewives franchise. Yes, we started watching these shows to watch rich women explore various forms of anti-social behavior while carrying the reaction GIF industry on their backs and launching margarita mixer companies, but deep down I think we always suspected that we'd end up in a rented van en route to a ski weekend, idling in a parking lot, while an FBI helicopter circles above. Tale as old as time.
---
Random Thing on the Internet
John Mulaney went on Seth Meyers to talk about the intervention his friends held for him and it's some of the most extraordinary television I've seen in a while. These two very funny people are so engaging talking about a deeply unfunny and hard moment, shared between them and also lived in public. It's a great interview, I think.
At the risk of sounding sincere (which I would NEVER do),
Eric