Scones: Here for It, #275
Hi! It's R. Eric Thomas. From the internet?
Hi!
I'm in Pittsburgh doing research for a project so this will be a short lil number today. I gotta say--I love Pittsburgh. The way the city has transformed some of the post-industrial spaces, the juxtaposition of the hills and the buildings and the rivers, the way it is literally impossible for me to navigate all this looping bridges and roads without getting lost. A perfect city so far.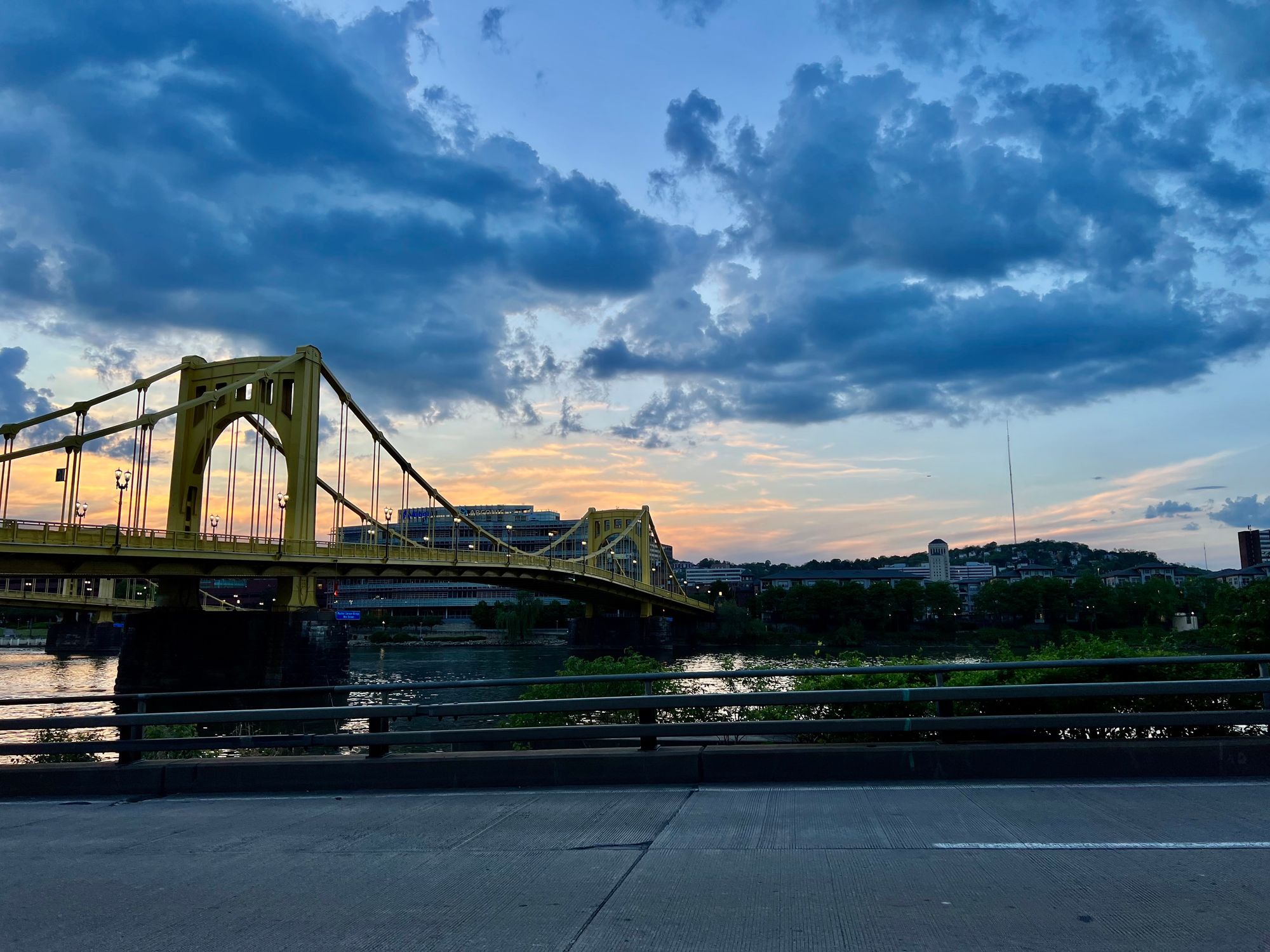 I've been working on this Pittsburgh-centric project for over a year and much of my work has focused on the city in the 1920s, a time when it was shellacked with smoke and soot and coal dust from the factories. I found an oral history that described the downtown area as a roiling inferno and then, pages later, remarked upon the lush hills just across the river. I was so inspired by that imagery that in the script I'm working on, when we first blow into the city on a smoking-belching train in 1929, the description on the page is "the city looks like heaven rising out of hell".
Of course there's no coal dust and soot now. I'm sitting at a coffee shop drinking a lavender green tea in a LEED-certified refurbished brick building that was originally built in 1904 and used to be the largest warehouse space between New York and Chicago. There's a sign next to me that reads "This is a Smoke-Free property."
Later today, I'm going to drive up to the Hill District, a historically significant center of Black culture and also the location of most of August Wilson's Century Cycle. I have a list of addresses I want to walk to past. Many of them became parking lots in the 1950s. I brought a pickaxe to dig down to the truth.
---
In other news, we're entering our third week of rehearsals for Crying on Television and I am having an amazing time. I can't say enough good things about the experience working at Everyman Theater. The team is superb and we're having a lot of fun. Because the play is a comedy with two big farcical sequences, it was really important for us to have doofers--stand-in props, sets, and costumes--to play with. The props, stage management, and set team at Everyman really delivered. I've spent the last two weeks discussing the comedic precision of monster gloves and costume reveals and what size flag is funniest (you would think the answer would be "biggest" but I have a lot of anecdotal research that supports other options!)
In one scene, there's a plate of cookies that don't get eaten. The props department provided us with doofers in the form of a plate of scones that look extremely real.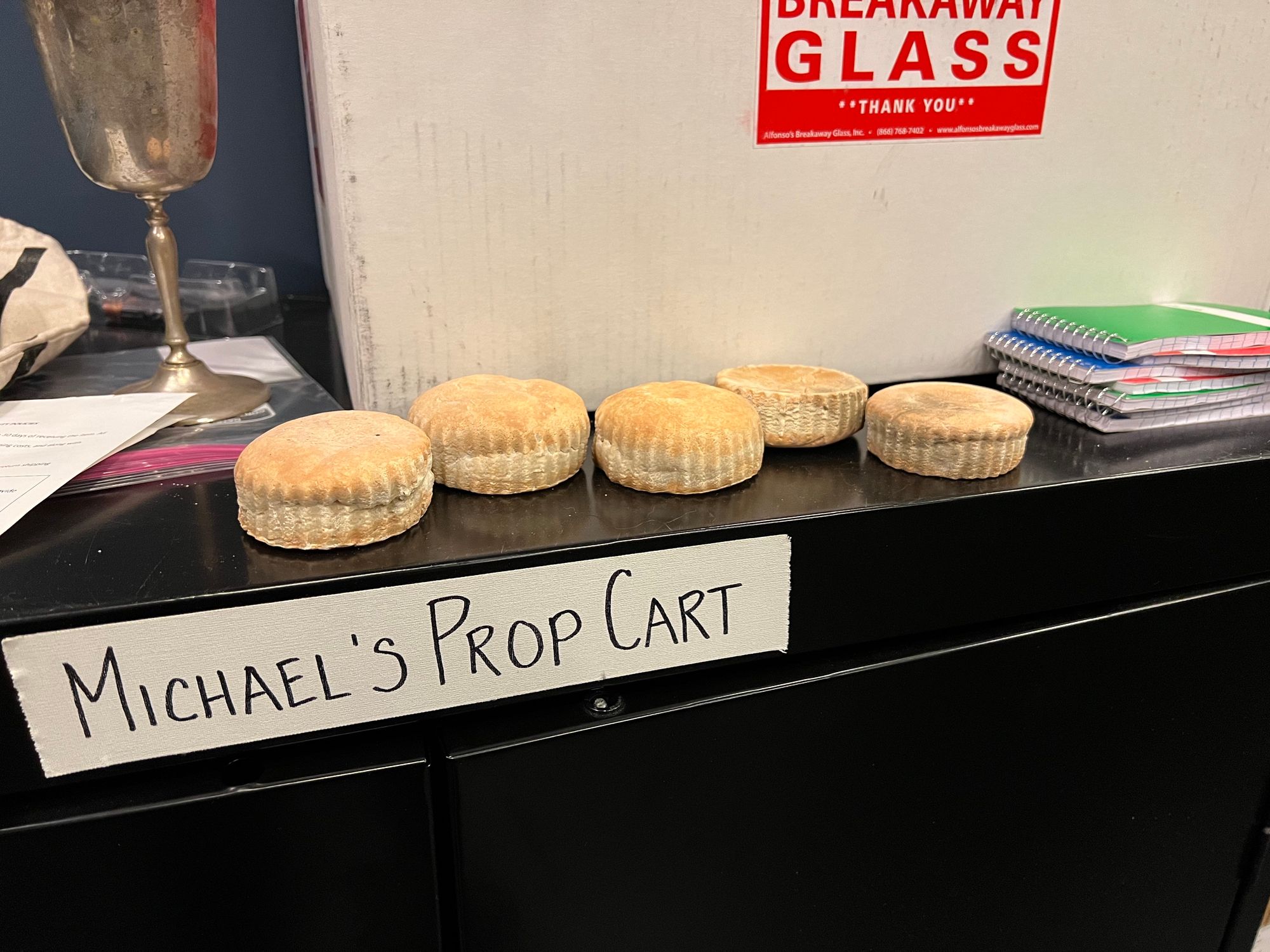 Every day I walk by these prop scones and I say "is today the day I will eat the cursed biscuits?" One day. ONE DAY!
---
This man is lurking in the wallpaper in the elevator at my hotel. He is definitely on his way to do crimes. Perhaps steal a plate of cursed biscuits?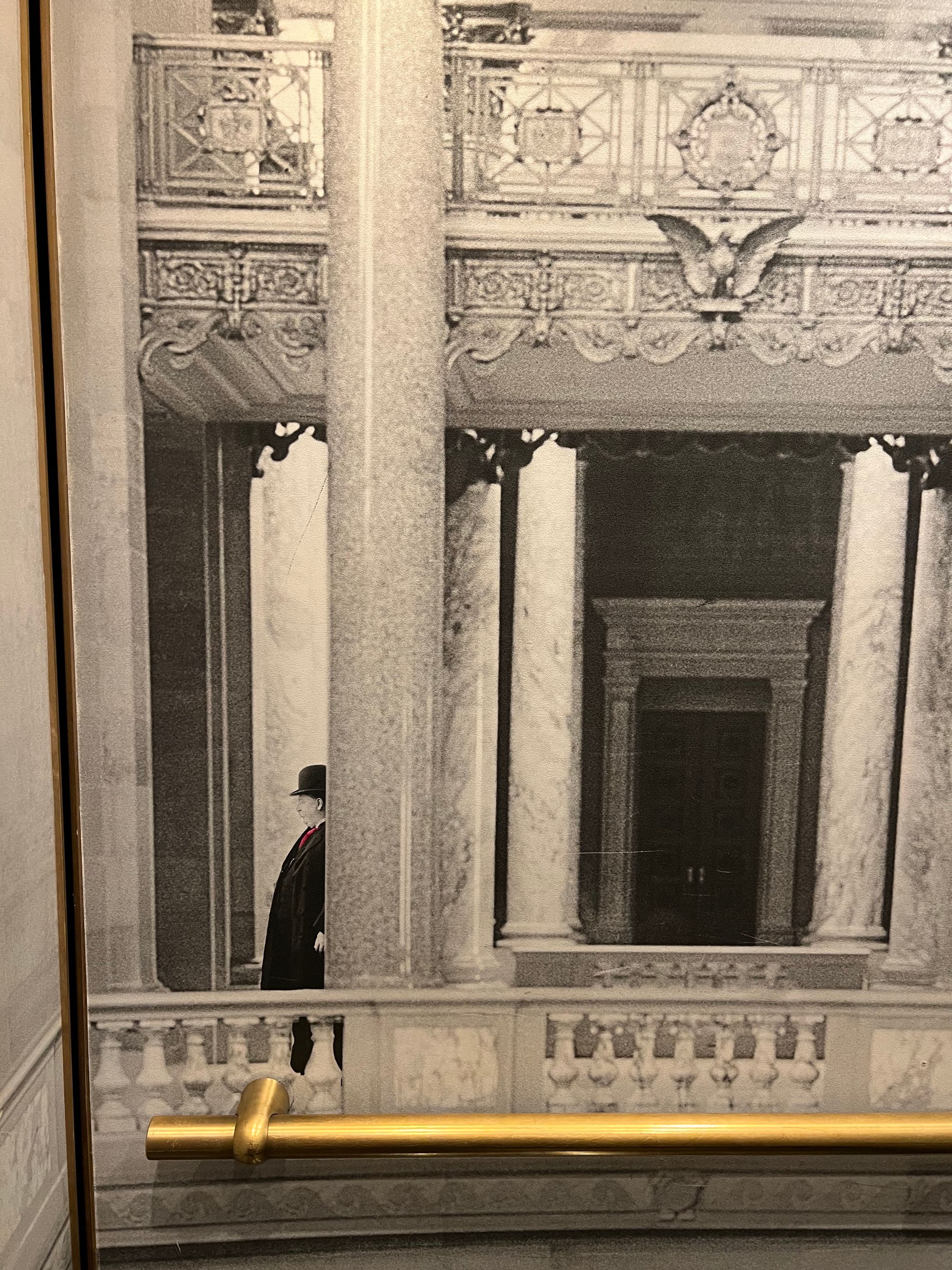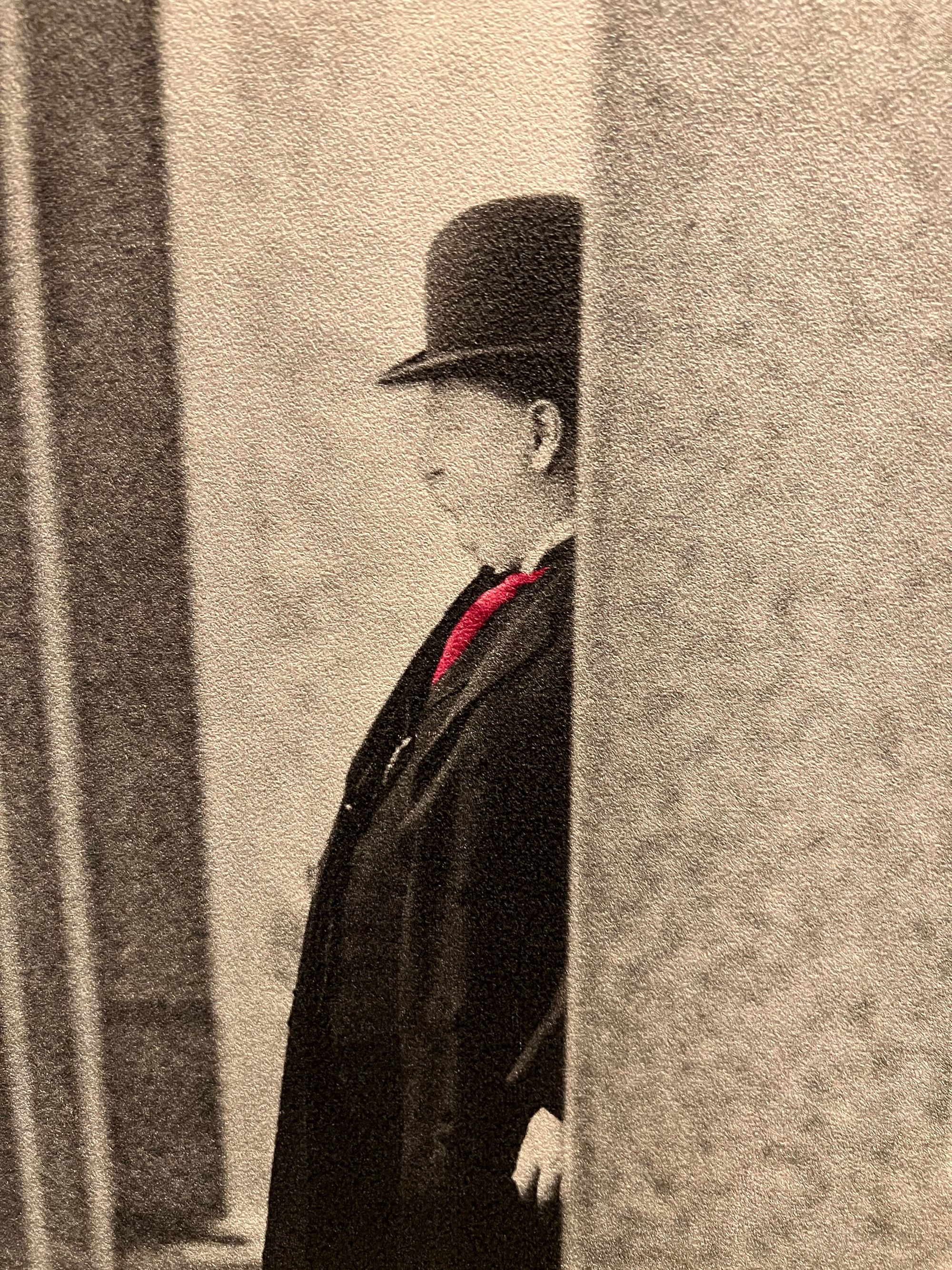 ---
Let's hang out!
Crying on Television, my new farcical play about making friends as adults, streams from June 26 to July 10 (live performances May 31 through June 25). Tickets to both are on sale now!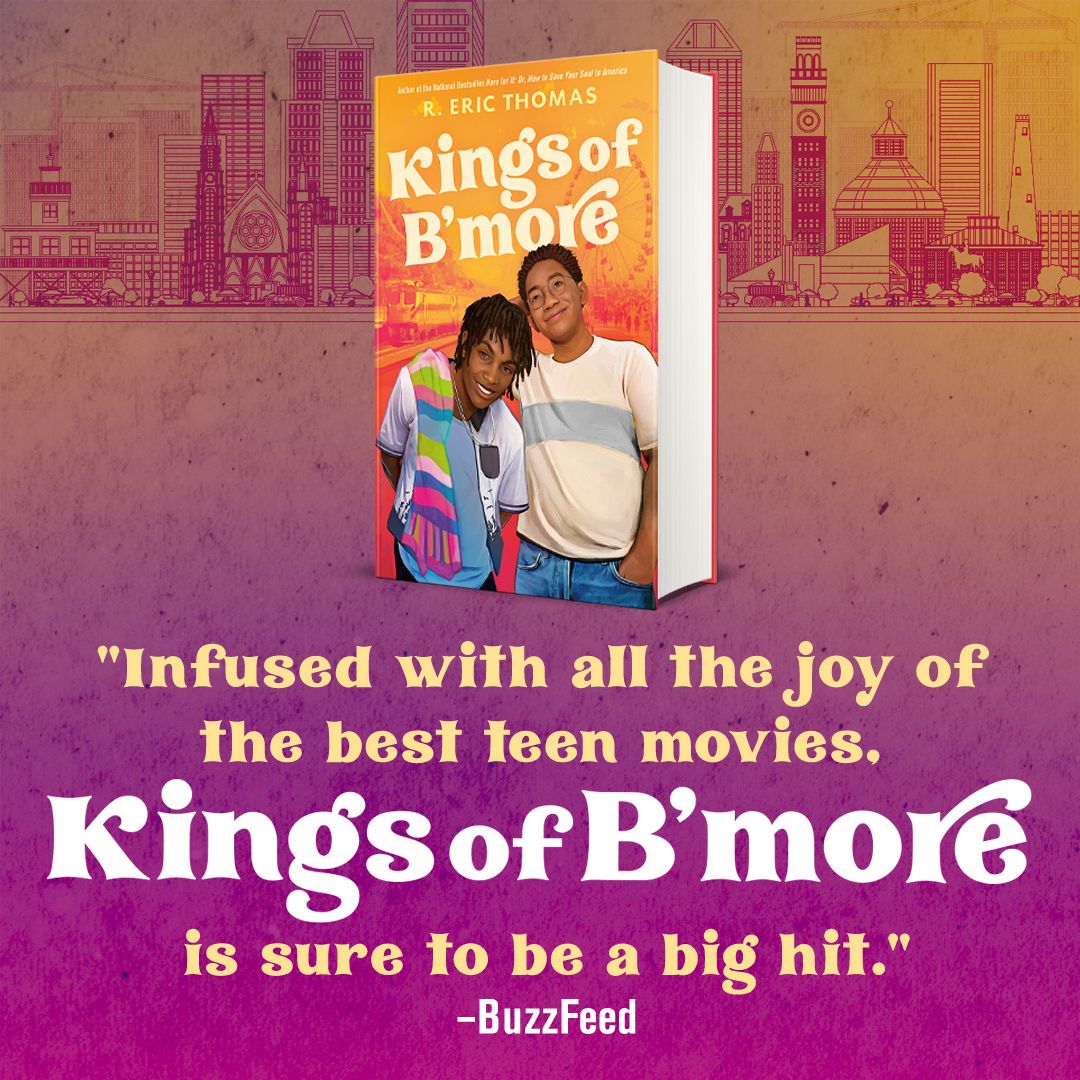 Kings of B'more, my new novel, comes out on May 31st! If you preorder it (and you should!) submit proof of preorder at this link and my publisher will send you some free swag!
This week on Previously On...
Random thing on the internet
I've been listening to this cover of "The Times They Are a Changing" a lot randomly. I don't know if it's true, but man it sure sounds good.
ONE DAY,
Eric