Mirror: Here for It, #277
Hi! It's R. Eric Thomas. From the internet?
Hi!
I was standing in the new Moynihan Train Hall in New York City, hovering near a line that I thought was the line for my train but about which there was no signage yet. I often navigate the nation's Amtrak stations guided only by vibes. I was en route to Hartford, Connecticut, where I did an event at the gorgeous public library in support of Kings of B'more.
I was standing kind of near to two women and one of them said something to me about how she just stands in any random line. I laughed and called back, "Well, something will happen!" Miss Ma'am thought this was the funniest thing she'd ever heard in her life. I was a little confused about what was going on but I'm like a heat-seeking missile for attention, so I kept talking. I don't remember what I said at all, but these two were falling all over themselves, which was perplexing and delightful to me. Then the first woman said to the other, "He reminds me of James!" and the second woman agreed.
I immediately knew who James was. This happens a fair amount--people saying I remind them of someone--and it always means someone has a fun gay coworker, probably bald, always a "snazzy dresser". Sometimes the Jameses are better looking than me, if I see a photo or something, which does wonders for my basic insanity. I think to myself "I am like hot James, the model who works as a dental hygienist."
(Oh! Random aside! A few weeks ago, I was leaving a pizza shop carrying a pizza. And at the same time a delivery driver stepped out of the kitchen door, also carrying a pizza. For a few seconds we were moving exactly in sync. This was an objectively very good-looking man who did not look like me at all. Nevertheless, as we continued to move in sync I thought to myself "Is this a mirror?" Babe, why would there be a mirror in the middle of 15th Street in South Philly? What is the reason?! And what was my evidence for the theory that I was looking at myself? A pizza box, some melanin, a couple of similar movements, and my own apparently healthy sense of self regard. Anyway, he got into a car and I continued walking down the street, but it still could have been a mirror. Jury is out. I've called the Streets Department and the Commission on Reflection.)
Back at Moynihan Train Hall, the women were still talking about James. They turned to me and explained "You're both so funny. And dress so well!" A-ha! I looked down at my outfit and it was a basic pair of shorts and a t-shirt from Target. But I'll take it. Congratulations to me and to James!
I've talked before about how I have a couple dopplegangers out there in the world (a sommelier in Baltimore, an old coworker-nemesis, Jesse Williams from Grey's Anatomy), but I like the random Jameses out there better. Just a bunch of guys out in the world, making some light jokes and occasionally shopping at Zara. Hopefully making an impression.
News!
AWARD
Last night, very unexpectedly, I won the Lambda Literary Award for LGBTQ Drama for Mrs. Harrison, which was published last year by TRW Plays. I was completely shocked. I'd written a speech because I don't want to be out in these streets embarrassing myself and my mirror brothers, but I couldn't figure out how to turn my camera on, I think my collar was popped weirdly, just a whole festival of frantic. One of the best communal writing experiences I've ever had was at the Lambda Literary retreat about 6 years ago. I spent a week working on a play, but more importantly, making friends with some of the most incredible LGBTQ+ writers, many of whom I still talk to. And I'll never forget how the entire playwriting cohort did an impromptu lipsync to "Don't Rain on My Parade" at a party where no one was dancing. Was it asked for? No. Was it needed? We stand by our decision.
Anyway, I'm really grateful!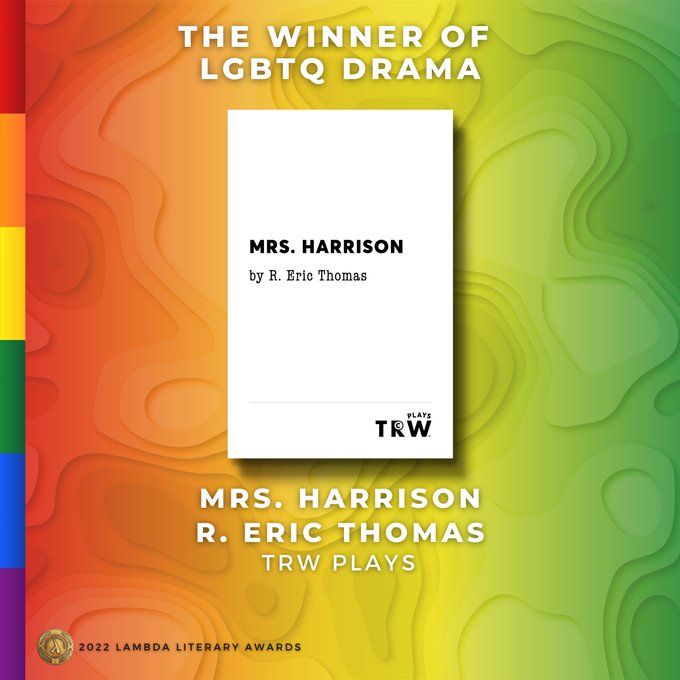 TOUR
I've been on a lil tour for the book, which is very exciting. Not to toot my own train whistle, but I'm extremely proud of this book and I've found that people have been quite surprised by what's in it. I got tagged in the most amazing comment from Rosamond, a bookseller in Northampton, MA, and for the first time I thought "Oh, people might really connect with this book."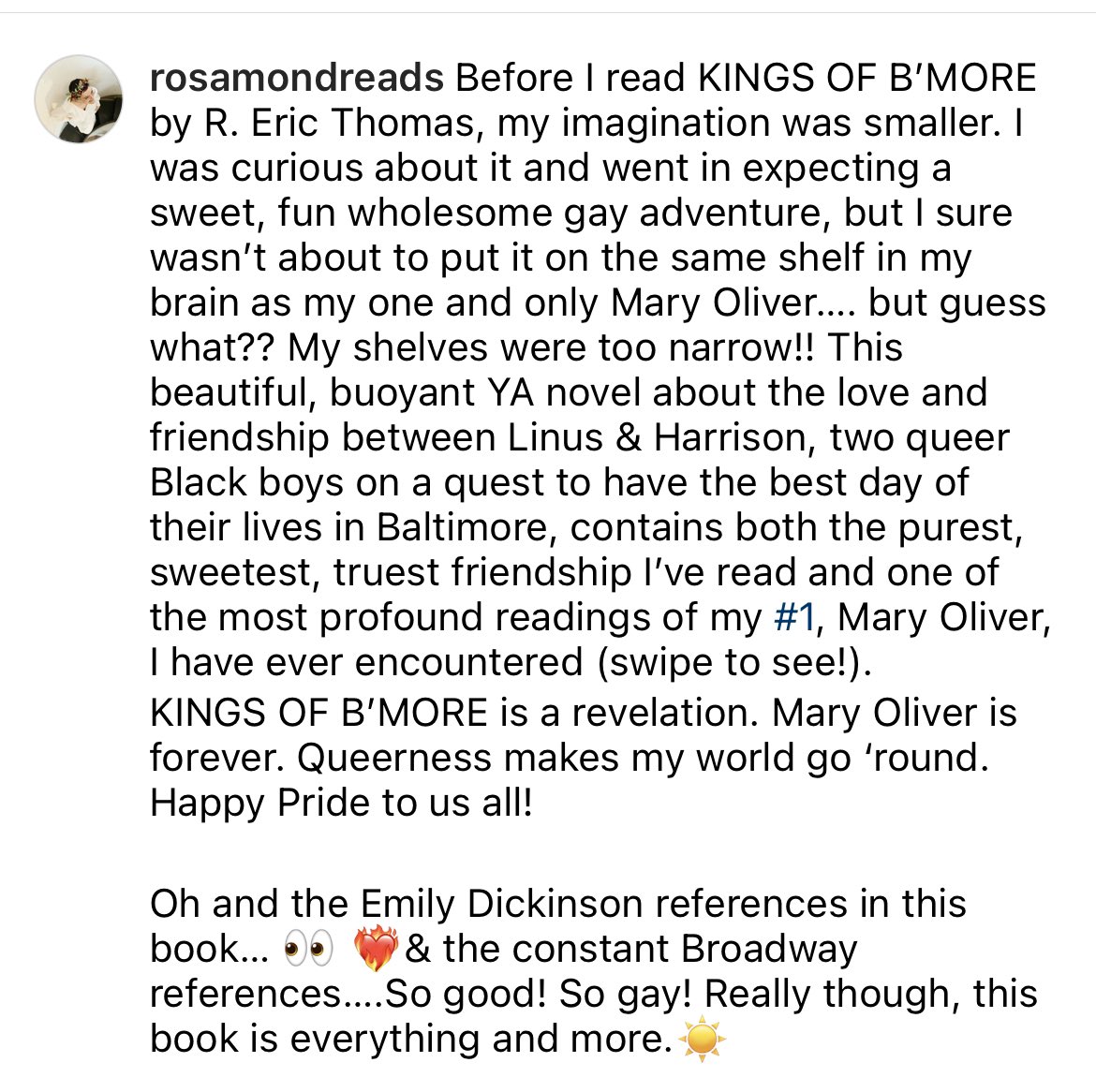 It's been wonderful meeting people and talking about the book.
However! If you were planning to come to this week's events at the Ivy Bookshop, Howard County Public Library, or A Likely Story, I have bad news--today I tested positive for being delusional while carrying a pizza. And also Covid. So, I am going to have to reschedule those events. I'm so so so sorry and really sad, to be honest. A book tour isn't easy, but I've really had my hopes up. Hmph, I'm sad!
NEWSLETTER
This is a sort of weird moment to announce this but after next week, I'm putting this newsletter on a brief hiatus until September. If you're a monthly subscriber, you'll notice that I stopped payment collection a few weeks ago. If you're a yearly subscriber, your subscription renewal date is being pushed out three months.
I love writing this newsletter but I need to take a little bit of time to clear my head and finish some other projects. Now, that said, I'll probably be back in two weeks going "You'll never believe what happened at Krispy Kreme the other day!" Who knows?
ON SALE
Kings of B'more is out in the world now and I've signed copies basically all over Maryland and DC. Order it here!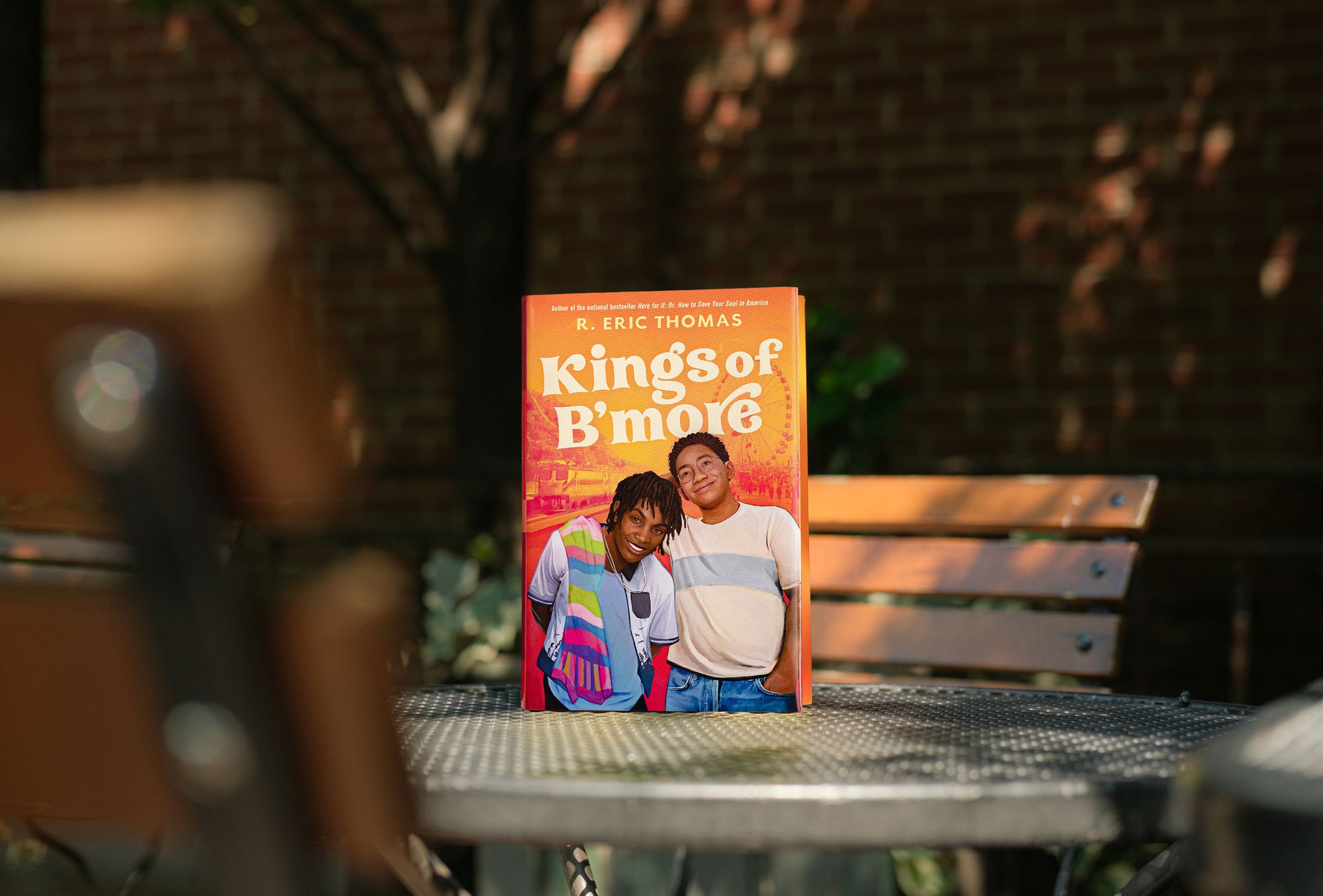 And Crying on Television, which got rave reviews from DC Metro Arts ("damn good and funny!") and MD Theatre Guide ("a wonderful night of theatre; full of laughter and heart!"), starts streaming on the 17th! Purchase streaming access here!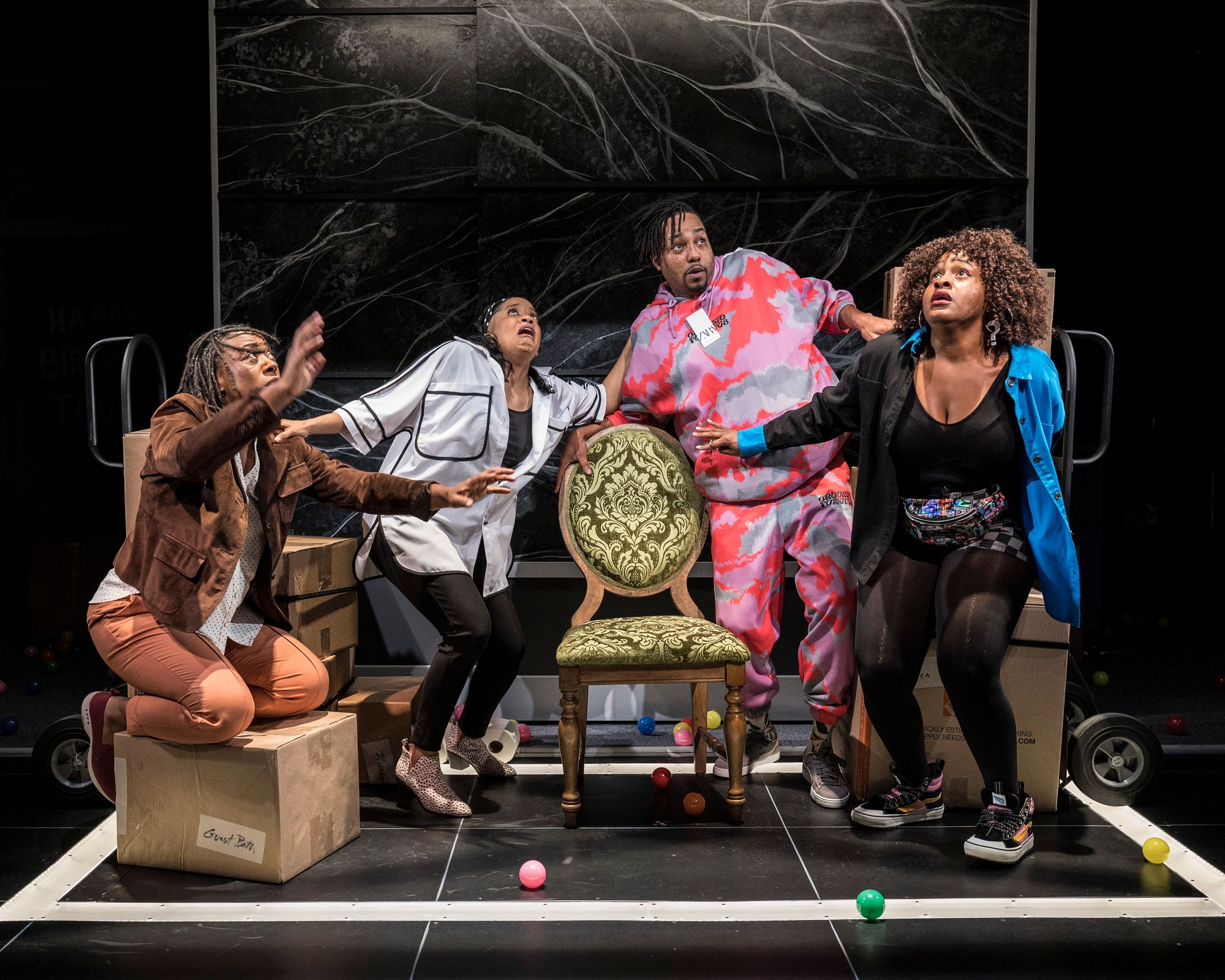 Random thing on the internet
Tonight's the Tony Awards so it means it's time for me to remind you of one of the most incredible physical performances ever captured on-screen--Michael Jeter in Grand Hotel.
Is this a mirror?,
Eric