Leftovers: Here for It, #285
I am making Thanksgiving stuffing again today because I am an adult and no one can stop me.
Hi! It's R. Eric Thomas. From the internet?
Hi!
I am making Thanksgiving stuffing again today because I am an adult and no one can stop me. I remember the first time I realized that you could buy Stovetop stuffing at the market year-round. I was probably a teenager and I was gobsmacked. But, like, what did I think the business model for Stovetop was if they could only sell their product for a month, maybe two tops? How would the Stovetop family continue to supply funds for the Stovetop heirs (ne'er-do-well partyboy Sage Stovetop and his more reserved sister, Celeri Stovetop, who would later flee to Dubai after being indicted for "trying to do a Theranos")? How would all the workers in the stuffing mines earn a living if they got laid off every January? Of course stuffing was sold all year! This is why we need to teach economics in our schools. We can't have today's teens thinking that holiday foods just disappear like they're media reports about crime rates after an election cycle has passed. Stuffing is forever and for always and don't you forget it!
I feel like restaurants should offer you stuffing in the bread basket. The top three free breads available in restaurants should be Outback Steakhouse Dark Bread (also known as "The good one"), Olive Garden breadsticks (also known as "65 pounds of parmesan butter"), and Stuffing. In an ideal world, when a server greeted your table they'd ask "would you like me to bring a basket of broth-y herb bread for you?" This is living the dream.

Do you have stuffing at your house at other times of year? I'm sure someone must. The Stovetop family are billionaires; that money is coming from somewhere. (I'm not saying organized crime but I'm not not saying organized crime.) Still, I wonder where all the stuffing is on normal days. Whenever you go over to someone's house for dinner they're never like "We're having hot dogs, hamburgers, and a large bowl of Thanksgiving stuffing." And that's what's wrong with this country.
Have stuffing on the Fourth of July like Betsy Ross intended.
I'm not afraid to say this.
In general, the best category of food is Thanksgiving Leftovers. I always want Thanksgiving Leftovers and that's hard for me because I usually have not cooked Thanksgiving dinner the night before. Thanksgiving Leftovers are not the same as going out and ordering a Thanksgiving-esque food at a restaurant, even if that food is called Thanksgiving Leftovers. Those are not leftovers and the health department has made sure of it.
Thanksgiving Leftovers are not the same as Christmas Leftovers and I have been working with NASA scientists to determine why.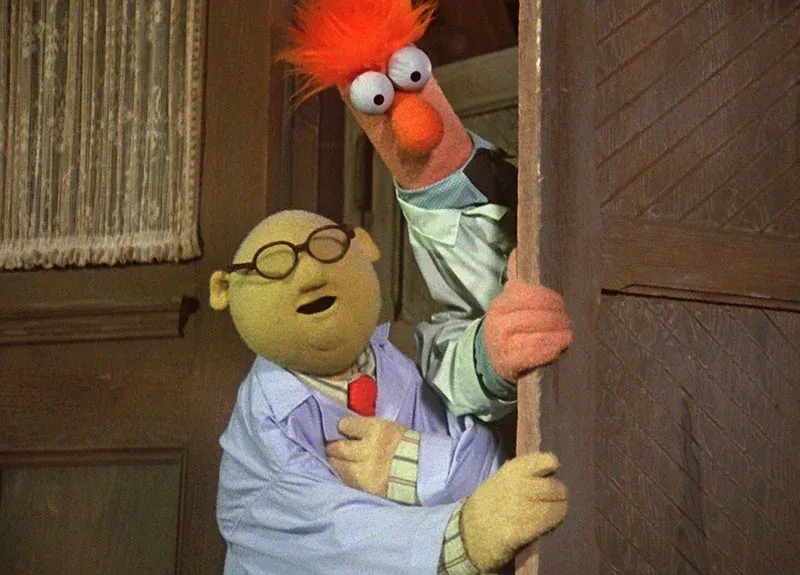 In any case, we should always have stuffing, fresh or leftover, and we should haev the other Thanksgiving leftovers all the time because time is short and life is fleeting and Celeri Stovetop needs money for a legal defense because she's being extradited from Dubai any day now.
So for those reasons and more I am making stuffing today because I am a free adult person and no laws can hold me back.
Well, if we're being 100 about it, I'm making stuffing tomorrow because I have to do everything Too Much and I decided that I didn't want box stuffing (no offense to Sage Stovetop, please keep inviting me to your yacht!) and instead I chose to make a complicated New York Times Cooking recipe I've never tried before. What better way to re-ignite all those warm, familiar holiday feelings than with something you've literally never tasted in your whole damn life. The recipe I chose uses cornbread and a baguette so now I'm making cornbread apparently? Honestly, put me in jail for wasting my own damn time and free Celeri because it's not a scam if everybody is rich.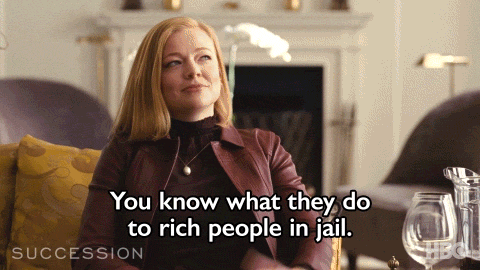 I bought a baguette but the recipe says it needs to be a day or two old and that stressed me out because I don't know this baguette's life! What am I supposed to do, carbon date this baguette?! I asked the baker behind the counter if this baguette was made today or yesterday and he answered "Yes." So, obviously we're in crisis.
Now I'm staring intently at this baguette waiting for it to age like it's a sea monkey. (I used to order the sea monkeys all the time from the back of the Cub Scout magazine and I was fully an adult before I found out that they were actually supposed to develop into visible creatures that flitted around the water and not just specks of nothing that I assumed were the living miracle I'd so excitedly mail ordered. I'd look at bits of dust in the water and think "Ah, how satisfying to be a parent." Did your sea monkeys work? Do you know what I'm talking about? Did they form a happy little family like they do on the package? I need answers.)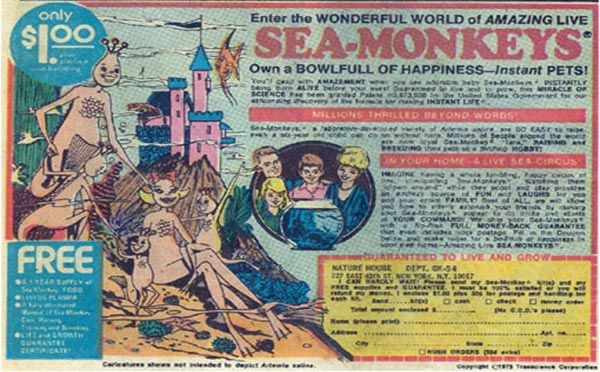 At some point there will be stuffing in this house. Maybe with sausage? The recipe says to use canned oysters but I've been to two stores and I can't find them so I'm going to presume that they don't exist and that's a joke. Tomorrow evening-ish I will bake some chicken drumsticks and make this complicated stuffing and, best of all, come Tuesday, I will finally have the thing I have been pursuing for so long: leftovers!
💡
Did you know? This newsletter now has a comments section that is open to all readers. Also, did you know that I watched Michael Clayton again this morning?
---
Find R. Eric Thomas: Website | Books | Instagram
---
Let's hang out!
Tuesday, December 6 - Hosting the Moth Story Slam at World Cafe Live, Philadelphia
Monday, December 12 - Hosting the Moth Grand Slam at Union Transfer, Philadelphia
Random Thing on the Internet
Another random, complicated recipe I'm considering making is Bengingi's Bourbon and Maple Caneles. What's great about this recipe is that it is so extra it not only requires me to do things multiple days in advance but it also requires I purchase a new pan that can only be used for one thing. This is heaven.
I don't know this baguette's life,
Eric