Kings of B'more is out now!
Hi! It's R. Eric Thomas. From the internet?
Hi!
It's a Tuesday so you know that either means I'm late with the email or I have a book out.
It turns out the answer is... both.
Kings of B'more, my new YA novel, is out in the world today and I'm so excited for you to read it. It's a romp of a book about friendship, platonic love, the way our hearts grow bigger when risk being vulnerable, a city full of chaos Muppets, the MARC train system, the National Museum of African American History and Culture, a very cool thrift store I made up, one Phylicia Rashad quote that everyone remembers, Emily Dickinson and Audre Lorde.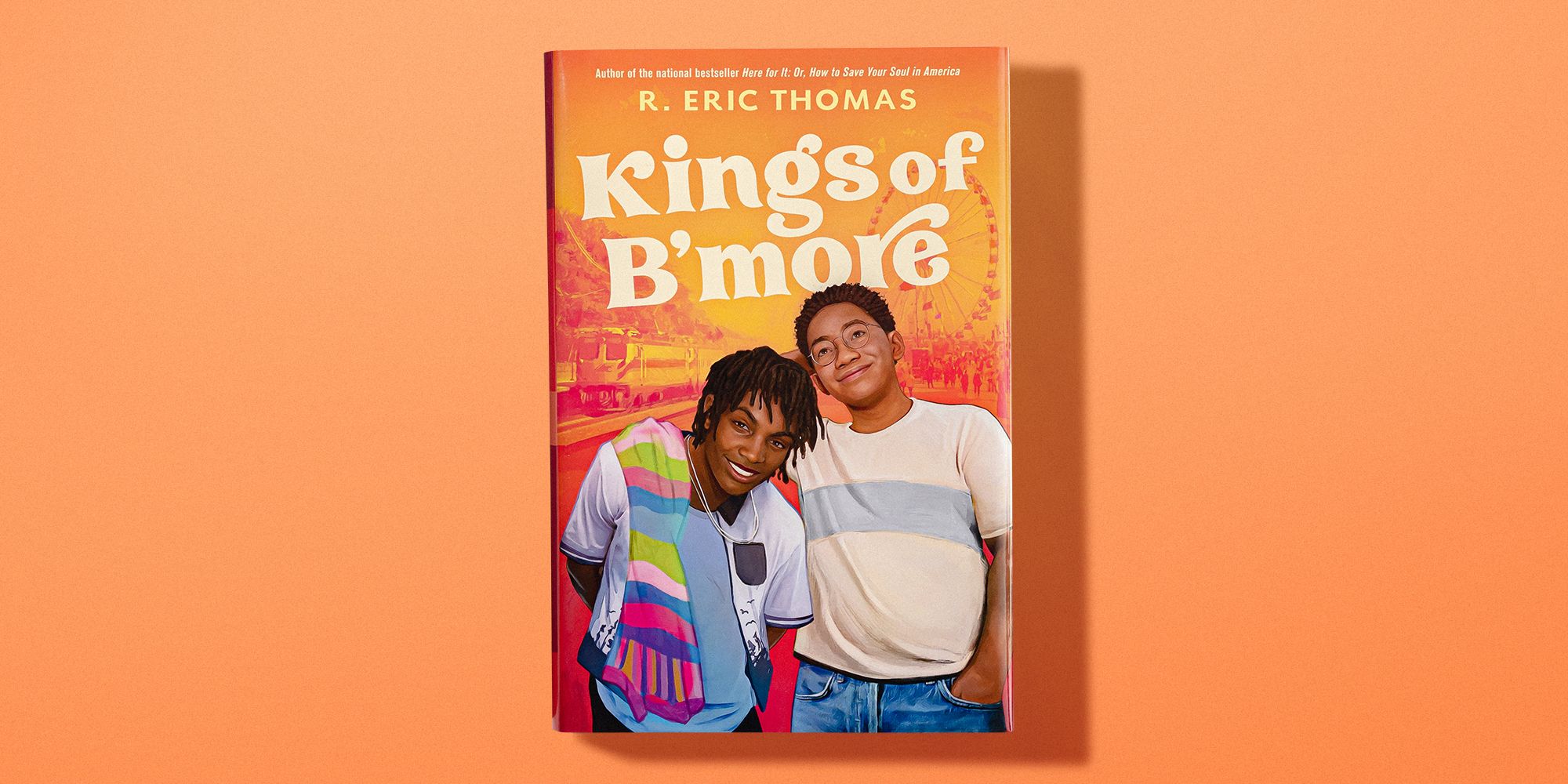 It's a lot of fun. It's a lot of joy. It's great for teen readers, it's great for adults.
There's a random Audra McDonald reference because I am contractually obligated to always be talking about Audra McDonald.
It's my third book, which is a wild thing to say. I wrote it during a very weird time (like I was writing a chapter on the morning of January 6th. I was like "Hmm. Maybe I won't hit my word count todayyyy.") Some people were surprised that I pivoted to writing fiction for the young adult market. But I'd been thinking about it for a while because I remembered the novels that meant so much to me and broadened my sense of the world when I was a younger reader. I remembered the books that reached out to me from the shelves, glimmering with possibility. I remembered the books that made feel seen. And I wanted to add to that collection.
I wrote a book that makes me really happy because I thought it would be useful to have in the world. I wrote a book about two Black kids, queer kids, Baltimore kids who aren't unaware of the challenges they face or the way that the world wants to box them in, but in this story aren't defined by their otherness.
The Washington Post called it one of the "feel-good" books of the year, Buzzfeed hailed it as "infused with all the joy of the best teen movies", and Publishers Weekly gave it a starred review which read, in part, "employing a charismatic cast, expert comedic timing, and moving prose, Thomas artfully composes a raucous and tenderhearted story."
I hope you'll pick up a copy from your favorite indie bookstore, I hope you'll request it from your local library, I hope you'll give a copy to a teen reader in your life. I hope you love it!
Let's hang out!
TODAY is also the first performance of Crying on Television, my new play at Everyman Theatre. This play is SO fun, these performances are SO funny. I really need you to come see this. It's just a good time!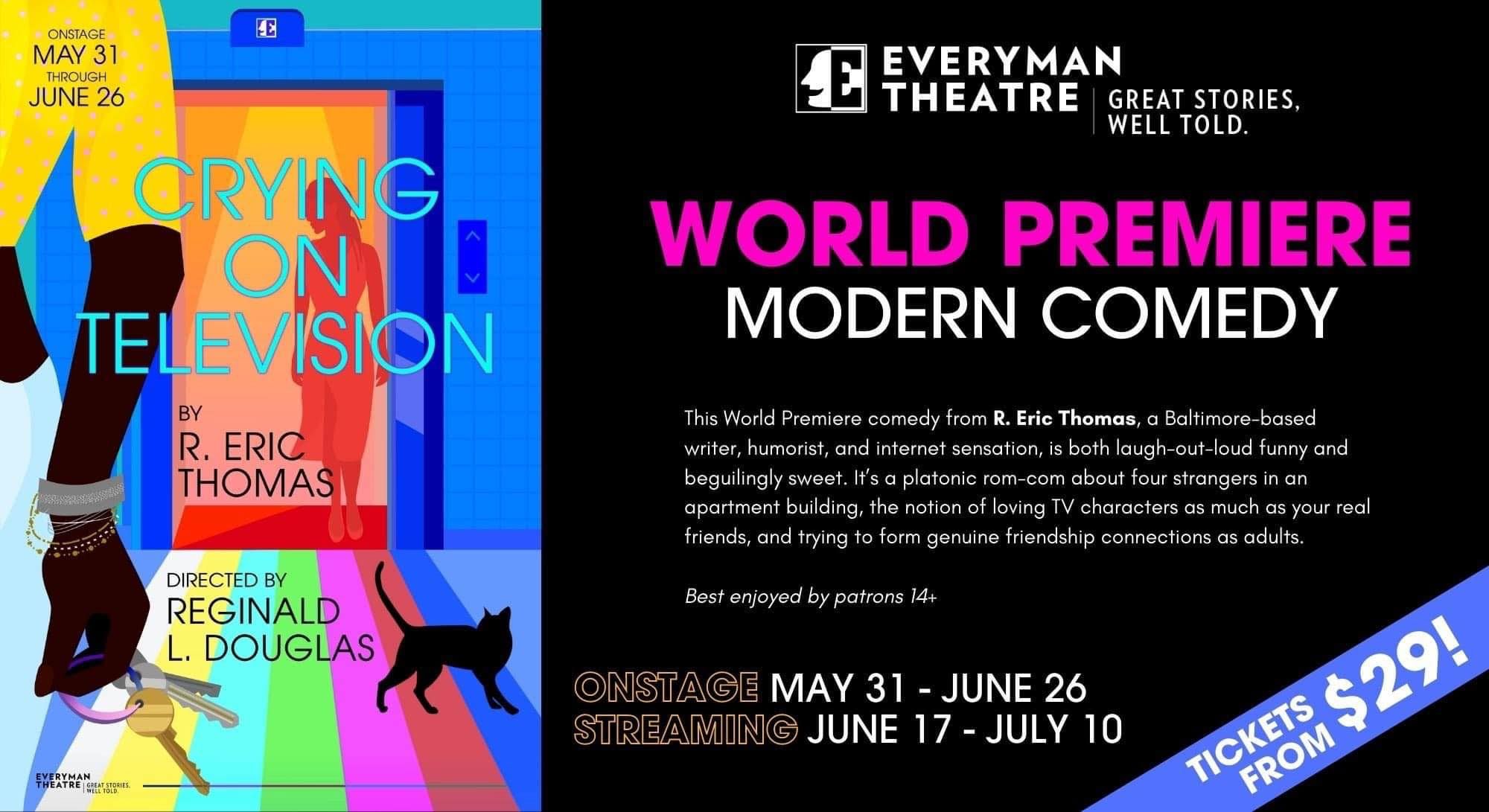 EVENTS
Friday, June 3 - Opening Night of Crying on Television at Everyman Theatre
Tuesday, June 7 - Hosting the Moth StorySlam at World Cafe Live, Philadelphia - info/tickets
Thursday, June 9 - Kings of B'more book event at the Hartford Public Library, Hartford, CT in conversation with Versatile Poetiq - info
Tuesday, June 14 - Kings of B'more book event at The Ivy Bookshop, Baltimore County, MD - info
Wednesday, June 15 - Howard County Public Library meet-the-author event in conversation with local teen panelists - info
Thursday, June 16 - Kings of B'more book event at A Likely Story, Sykesville, MD - info
Saturday, June 25 - Books Are Magic Pride Extravaganza panel, Brooklyn, NY with Andrea Mosqueda, Isaac Fitzsimons, and Casey McQuiston - info
Maybe I won't hit my word count todayyyy,
Eric