Just Us: Eric Reads the Week, #70
Hi! It's R. Eric Thomas. From the internet?
Hi!

This week: the president is calling, will you answer?; Infinity questions; awkward hand-holding.
We are in Charleston this weekend celebrating my parents' 40th wedding anniversary. My parents live in Baltimore with us (well not with us; in their own house. I don't live in a sitcom pilot. But I will if the price is right.) Anyway, my mother is in South Carolina taking care of my middle brother's newborn daughter so the rest of the family came down to join them. My parents told us that all they wanted for their anniversary was for the whole family to be together and to take a group picture. So, of course, I spent an entire evening interrogating David about what this could possibly mean.

"They said we should come down and take a photo! Can you believe it? What does this mean? What do they want from us?" I screamed at him.

"I think they want us to come to South Carolina and take a photo," he replied.

"Yeah, it's a real headscratcher," I said.

"Maybe I'm missing something," he said cautiously, "but I think they're only asking for two things."

"Shh," I responded. "I can't hear. I'm calling my therapist to find out what my parents are really saying."

"Your parents are saying you should come to South Carolina," my therapist said.

"And then what?!" I screamed.

"And then wear matching outfits and take a photograph."

I hung up the phone, "Well I guess we'll never know. "

It's a mystery. I'm that person who doesn't believe what you want is what you say you want but doesn't actually know what you want. This is especially true with family, those systems of organization and shared history wherein you can always read the surface and the undercurrent but rarely define the connection in between. I think every family is like that in some way, a constant conversation between the present and the past, the interior world and the exterior, the photograph and the in-person visit.

Anyway, it turns out--you'll never believe this--my parents wanted us to come down, spend time together and take a photograph! Why didn't they just say so?!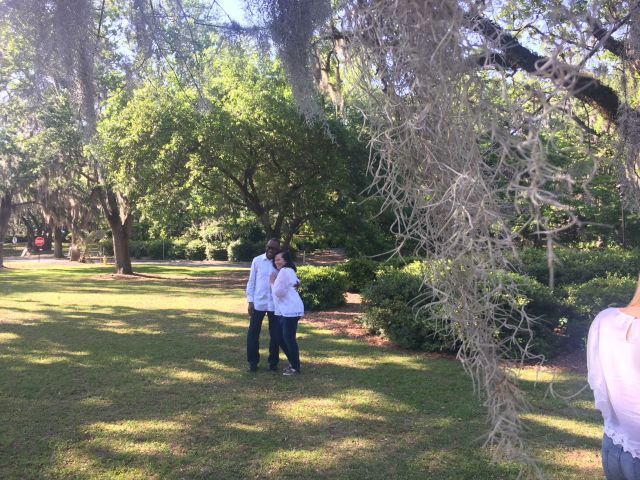 My parents are the cutest. They got catfish sandwiches on their first date. My dad's name used to be "Three-piece" because he always wore three-piece suits. They met because somebody from my dad's church double-parked and blocked my mother in. This are just a random collection of facts I like to repeat but it's also the sinew and bone of our family body.

It's so rare that we get to spend a concentrated amount of time all together but also just us. More often than not, we're meeting up at a wedding or some other semi-public event. It's been wonderful just being with the family, to celebrate my parents' longevity and to welcome Eliza Jane, our newest member. I got to hold Eliza Jane for the first time today. She whimpered and cooed and looked around the room expectantly. She leaned forward, searching. Then she started to cry.

"What do you want?" I asked her.

No answer. Pfft. Family.
---

Okay, speaking of family, of a sort, I have a non-spoilery thing to say about Infinity War but I feel like it needs a different kind of warning, like a... "can we talk about this in front of white people" warning? So... white people don't look. Or like close one eye.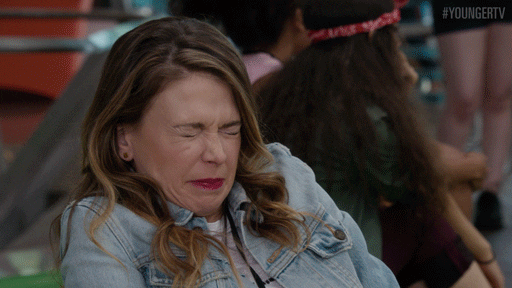 Sewwwww... there are now light skinned people in Wakanda.

In the new Avengers movie, when they get to Wakanda and line the warriors up, some of them are light-skinned and it immediately stood out to me. It feels weird to say this and perhaps colorist, but I kind of think it's the opposite of colorist. And I'm going to use my position as a light skinned person to inure me from criticism. So. So there. No criticism, please: I am light-skinned. Light-skinned opinion coming through!

The point is, it felt very intentional that Ryan Coogler cast only darker skinned black people in Black Panther because it told a visual story of what a country looks like without colonization. The logic goes, if European slave traders never reached Wakanda, there would be no light-skinned people in the country. It's true that its totally possible that some Saharan Africans reached Wakanda at some point in its history; I'm not really sure what their intra-Africa immigration policy is. If someone could text Lupita Nyong'o and ask her, that'd be great. But I, personally, found the sight of an all dark-skinned cast to be really beautiful and reassuring. I understood it and its implications. I don't think the Russo Brothers, who directed Avengers: Infinity War, had that same awareness, which is an interesting thing to think about. It's not a critique of them, it's just an illustration of how our contexts and our understanding of the world shape what we put out into the world and the lens through which we see it.

More often than not, it's important to be able to look at the world and see yourself in it, as integral to it. You want to feel like you belong and that you're family. But every once in a while, having an accurate understanding of who "us" is, allows you access to a view that doesn't include you and yet still expands your world.
---
This week, a lot of very strange hand-holding in Washington, like, so much hand-holding, plus more thoughts on Infinity War, and reading the Venom trailer. But first...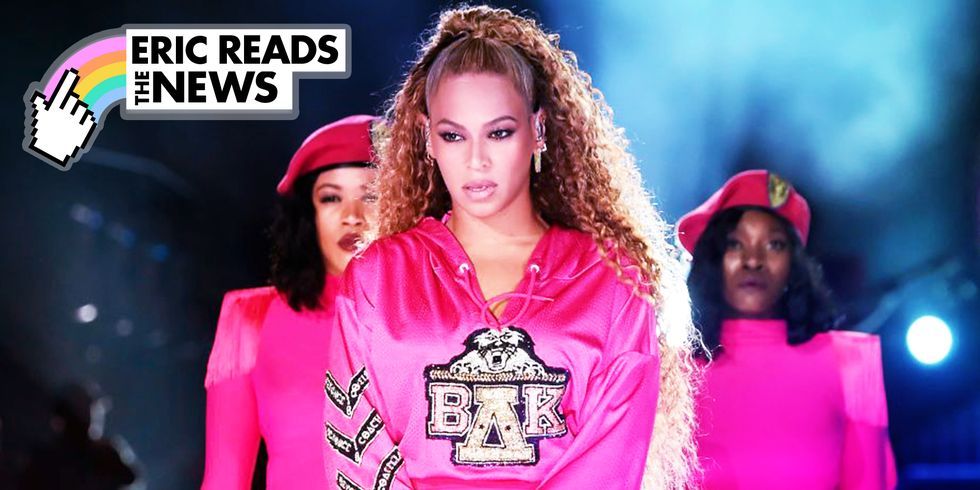 Is anybody working as hard as Beyoncé? I think that's an actual question we have to ask ourselves. Is that the problem with America/humanity? Everybody has that mug that says I'm living the same seven days as Beyoncé or whatever but the truth is we are not. Beyoncé started her own HBCU last week; what have you been up to? Rearranging your closet? [READ THE FULL COLUMN]
---

Like an irate sports fan on the horn with his favorite drive-time sports radio broadcast, Donald Trump called into the President Breakfast Hour this morning to yell about how not angry he is. In a rambling, very on-brand monologue, the president ranted about James Comey, the news media, the Department of Justice, the tilt of the Earth's axis, the Walgreen's that won't accept an expired coupon, and the New York subway system. It was another banner performance in this, the Golden Age of Rich, Powerful People Screaming About Being Persecuted. [READ THE FULL COLUMN]
---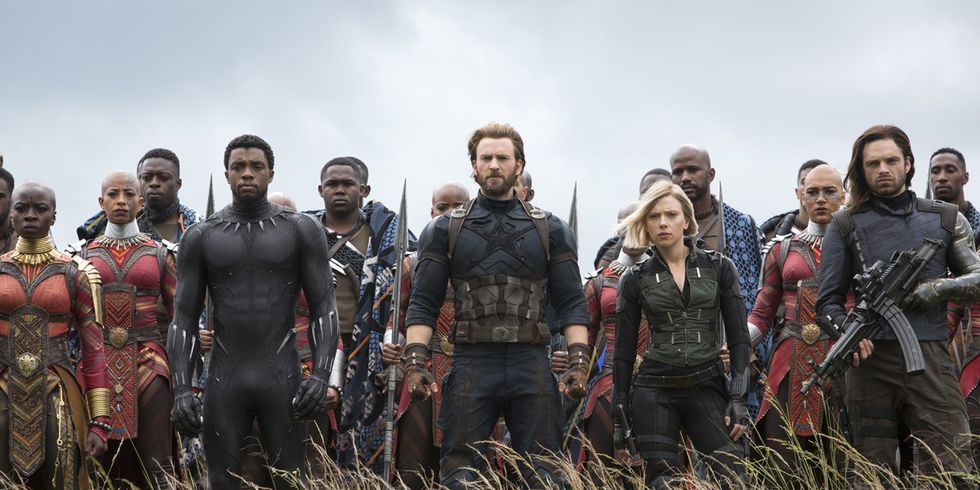 Marvel's Avengers: Infinity War is poised to make roughly 12 frabrillion bitcoins at the box office this weekend as fans flock to see a culminating chapter in the Marvel Cinematic Universe's 10-year saga. But will all be revealed? If you've seen the film, you know the answer and if you haven't and don't want to be spoiled, you gotta get out of here right away. Seriously. I am begging you. Go read this interview with Black Panther star Danai Gurira, or take this Chris Zodiac quiz; buy a bath bomb and relax a little. Take your dog for a walk. [READ THE FULL COLUMN]
---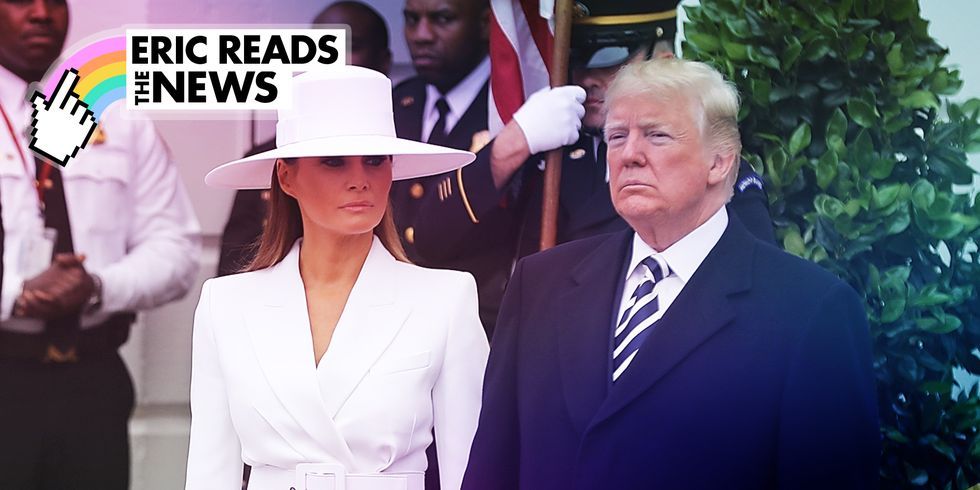 In Washington today, two people who definitely like each other and regularly interact in real life attempted, with limited success, to hold each other's hands in front of cameras. [READ THE FULL COLUMN]
---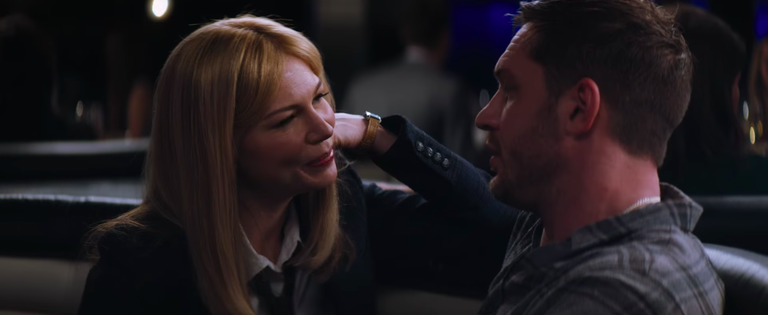 Michelle Williams plays a character who talks like Audrey in Little Shop of Horrors and wears a wig that looks like it is from a collection called Nicole: Wigs by Nicole Kidman. So, again, I am sold. [READ THE FULL ARTICLE]
---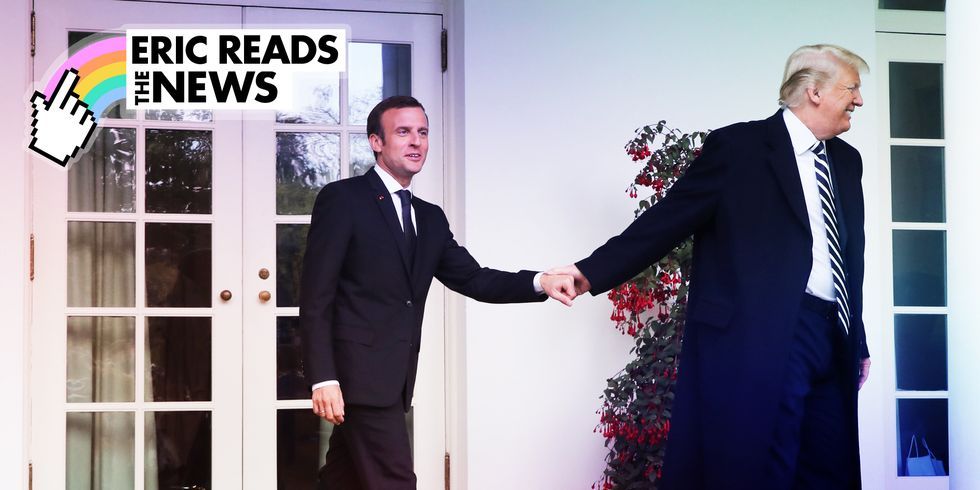 The "leader" of the "free" world grabbed hold of the French president's hand and led him through the colonnades like he was a tiny little brother whom he was tasked with keeping out of traffic and I have so many questions. Thank you for calling on me; my questions include: Why? For what reason? Who will pay for my eye bleaching? And what time is the next flight to Mars? [READ THE FULL COLUMN]
---
Let's Hang Out!

May 2-20: MRS HARRISON
I implore you to go see it, invite your friends in PA, DE, and NJ to go. Why? Three reasons:
1. It's ruhl good.
2. It's 75 minutes. You can catch some theater and still have your whole evening in front of you.
3. It's short but full of ideas. You'll watch it for an hour and be talking about it for the rest of the night.
Plus, it's Pay-What-You-Decide!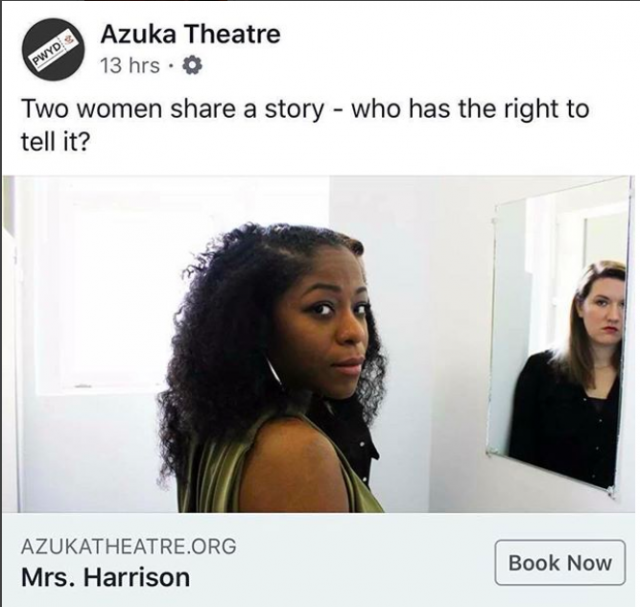 Philadelphia: Hosting THE MOTH StorySlam at World Cafe Live on May 7 and May 23. Get tickets one week before at TheMoth.org

DC: Hosting THE MOTH StorySlam at The Miracle Theater on May 4 and 21! Get tickets one week before at TheMoth.org
---
Random Thing from the Internet...

Hi. The only thing that exists is Janelle Monae's new album. The songs "Americans" was unanimously voted the new national anthem by Congress. "Pynk" is the new pledge of allegiance. This is totally for real.

What do you want?!
Eric