Impressed!: Here for It, #289
Hi! It's R. Eric Thomas. From the internet?
Hi!
This week let's play Does It Impress Me?, a game I just made up which takes its theme from the Shania Twain's masterpiece and a seminal work of Brad Pitt right-sizing "That Don't Impress Me Much" from her 1997 album Come On Over.
First up!
SHANIA TWAIN IN InStyle Magazine
OK! I posted one of these photos to IG this week but, like my on-going grudge against the entitled dad in my neighborhood park, I am still not over it. (I cannot go into my beef with this man who does not know me and has no effect on my life right now. I am trying to KNOW PEACE!) Anyway, unlike my neighbor cold war, my relationship with Shania Twain's pictures is a Crystal Waters song: 100 percent pure love. It's an anti-grudge!
Look at this!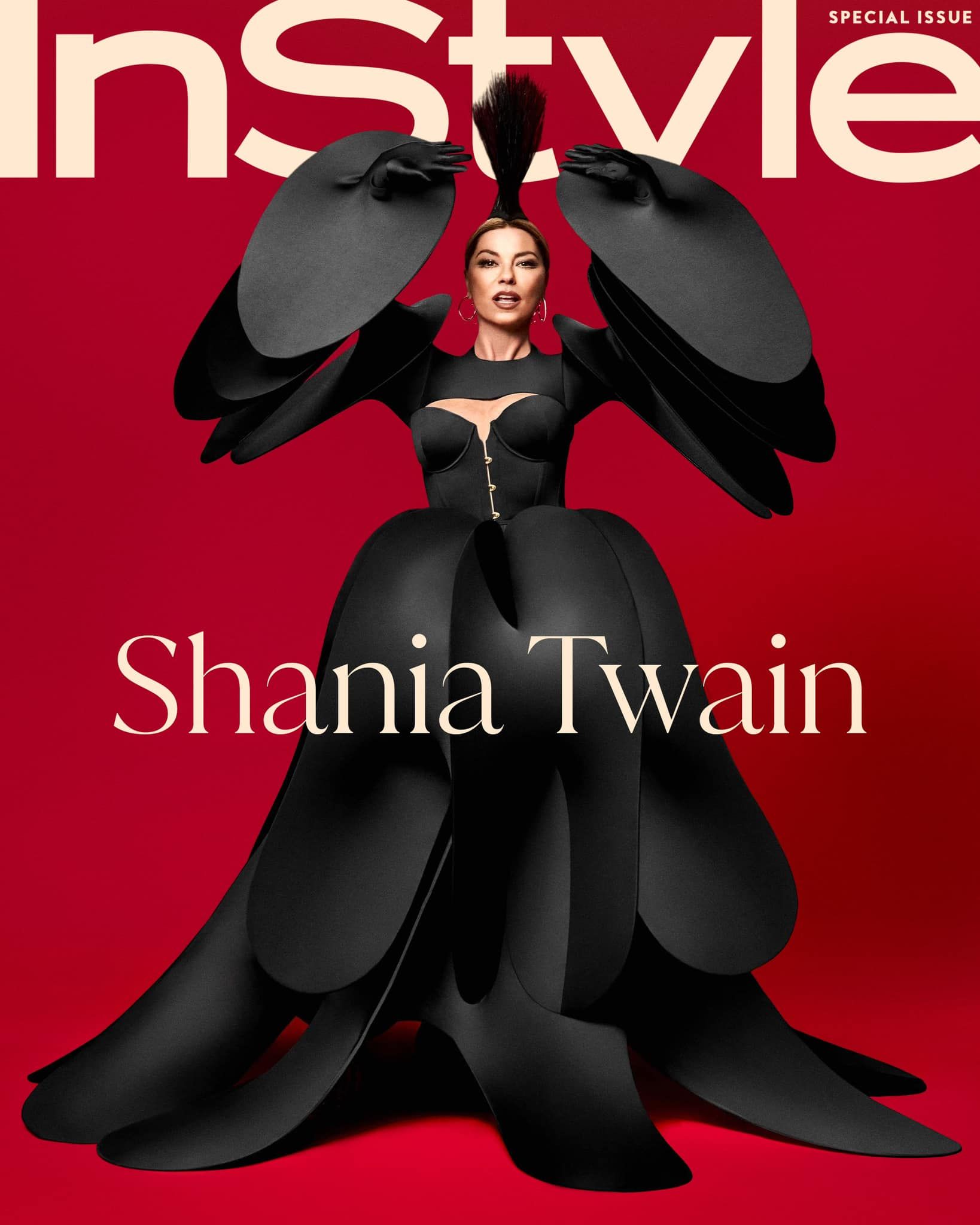 Is this the Shania Twain I was expecting? Honestly no. But this is the Shania Twain we got and, verily I say unto you, she is serving it hot and fresh like the dinner rolls counter at Golden Coral on a Sunday.
I am not a regular InStyle reader so I'm not sure whether they go this hard on the regular but obviously I'm here for it. And, frankly, we should expect nothing less than the woman who brought us the hooded leopard-print bodysuit like she was an international spy in Zoobilee Zoo.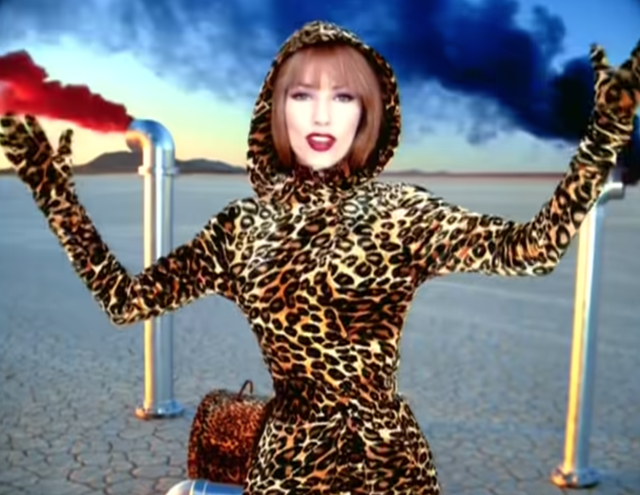 I love that this InStyle cover feels similarly over-the-top and begs the question "What is the event?" I love that on the cover she's dressed in a Frank Gehry building. Like, she showed up to the photoshoot and told the designer "The concept for this photoshoot is 'The Gugeneheim.'" She's giving architecture!
I also love that it seems like she's shoplifting records in her sleeves.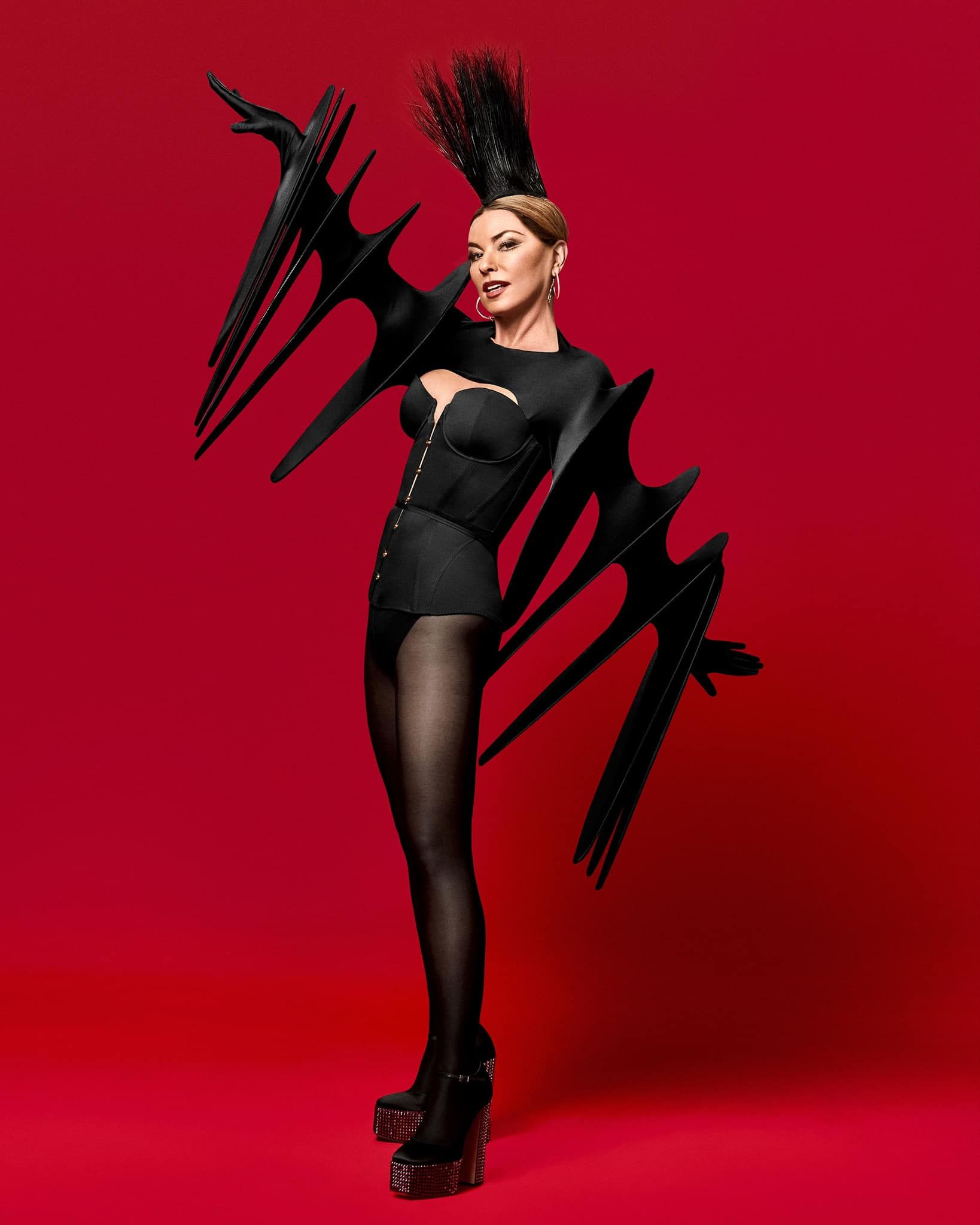 Nothing to see here!
I also feel like this is how cocktail servers at a futuristic party would dress. Just throw some crudité on those platters and take a lap around the room.
I just love this whole thing. I see these photos and the horns from "Man! I Feel Like a Woman" start blaring in my head. I'm in the checkout line and I see the InStyle and suddenly an entire band pops up behind the Customer Service counter. BAHM-BAHM-badumnum-BAHMbamn! LET'S GO GIRLS!
Side note: that line has to be in the top ten most energizing lyrics of all time. When I am a general in the space wars, I'm going to play this for my troups every morning. BAHM-BAHM-badumnum-BAHMbamn! LET'S GO CONQUER THE MOON, GIRLS!
Verdict: Does it impress me? MUCH!
---
JLo's New Movie
Thanks to reader Tierney, David and I and Aman (my activity friend!) went to a preview screening of the new JLo/Josh Duhamel adventure-romcom Shotgun Wedding. And I promise you this is not a sponsored post and there is no quid pro in this quo, as it were. But honestly I LOL'd at this movie so much that I started coughing, which in this day and age will get you thrown out of society.
JLo is at her physical comedy best and Jennifer Coolidge steals every.single.moment she's on screen. I don't want to over-sell it because then you're going to be mad at me. I think it probably plays better in a theater with people than it does alone at home, which is a shame because it's coming out next week on Amazon Prime. So, I guess, invite some friends? Tell them, "to paraphrase haute couture icon Shania Twain, come on over!"
It's been a minute since I've seen a movie in theaters, which is a shame because I'm a member of the Philadelphia Film Society. But also it is cold outside? So, I am powerless. In any case, it was fun getting out of the house and going to this preview screening. People kept moving around and changing seats, which was a fascinating choice, I thought. Lots of hubbub! And one man came in midway through with a huge rolling suitcase that he slowly dragged up the stairs. He heard the film was about a destination wedding and came prepared, I guess. A lovely night in society!
BAHM-BAHM-badumnum-BAHMbamn! LET'S GO REVIVE THE BIG SCREEN ROMCOM, GIRLS!
Verdict: Does it impress me? Much!
---
My friend James Ijames saw his name on a Broadway marquee!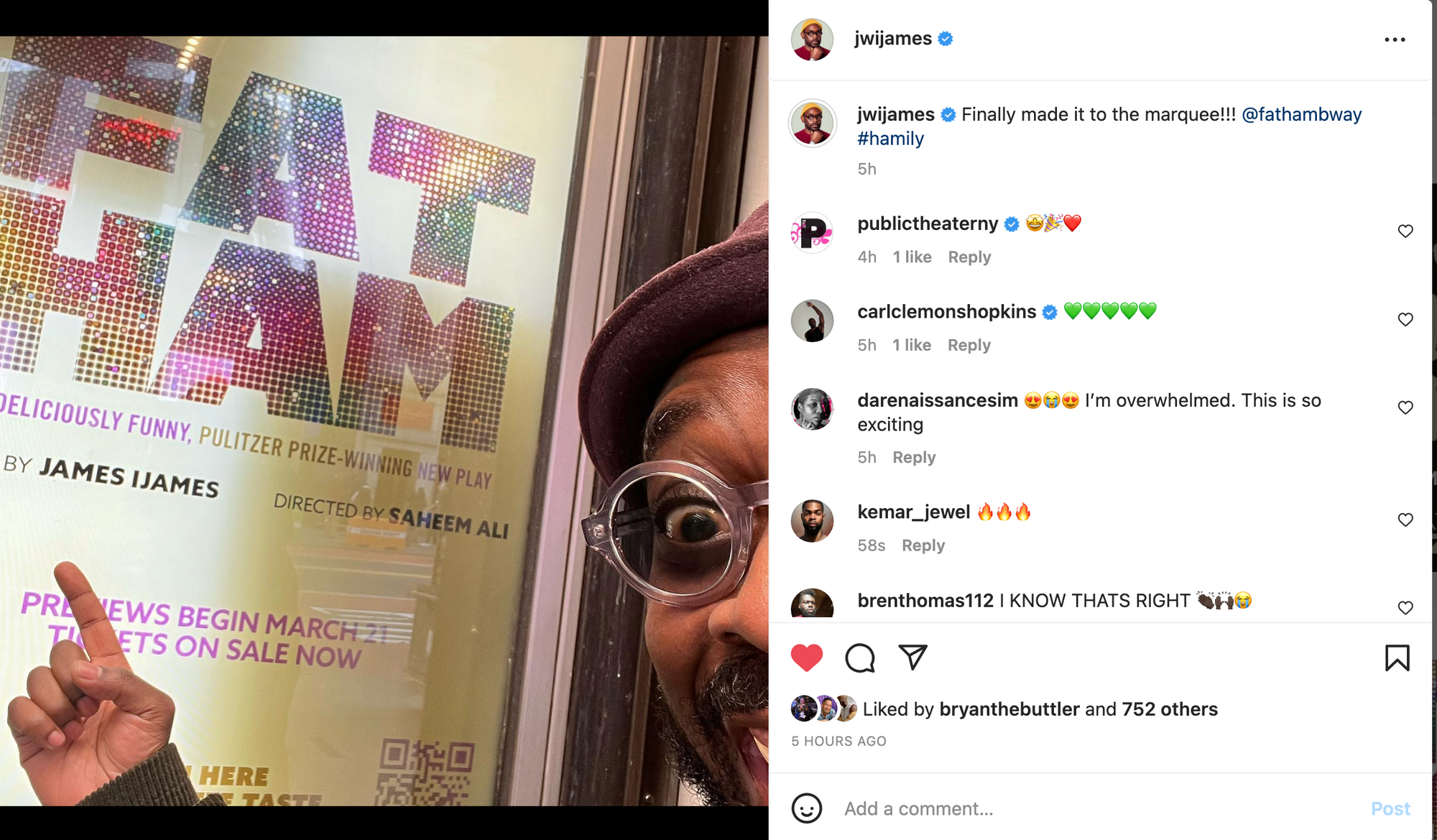 He won the Pulitzer for Fat Ham, which is opening at the American Airlines Theater on March 21. Today he posted a photo and videos of himself seeing the gorg marquee in person for the first time and I'm just so happy and excited for him!
BAHM-BAHM-badumnum-BAHMbamn! LET'S GO DO BLACK EXCELLENCE, GIRLS!
Verdict: Does it impress me? MUCH!
Thanks for playing this week's game that I just made up! If you're keeping score, everything impressed me! Which is a fun way to live life! I was going to include George Santos, who this week was revealed to have been mediocre at drag and also allegedly stole money from puppies, as my one UNIMPRESSED! But I just have time for those antics right now.
BAHM-BAHM-badumnum-BAHMbamn! LET'S GO FOCUS ON THE POSITIVE, GIRLS!
---
Let's hang out!
BAHM-BAHM-badum... well, you get the idea.
February 7, 2023 - Hosting The Moth StorySlam at World Cafe Live Philadelphia
March 3rd-March 25, 2023 - World premiere of my play NIGHTBIRD at Austin Playhouse, Austin, TX
March 23-April 23, 2023 - Williamston Theater production of my play MRS. HARRISON
Random thing on the internet
This company Design Toscano will sell you an Ark of the Covenant for $39.95! Affordable!

BAHM-BAHM-badumnum-BAHMbamn!,
Eric