I Want the Truth: Eric Reads the Week, #12
Hi! It's R. Eric Thomas. From the internet?
Hi!

I still have a lot of lingering questions about whether Viola Swamp really was Miss Nelson. I'm very serious about this. I'm a Swamp Truther. #ExplainTheSwamp. Even as a child, I was doubtful.

2nd Grade Teacher: So, because we saw the wig in the closet, we can infer that Miss Nelson was dressed up as Viola Swamp.

Me in 2nd Grade: CORRELATION DOES NOT IMPLY CAUSATION. Show me the receipts!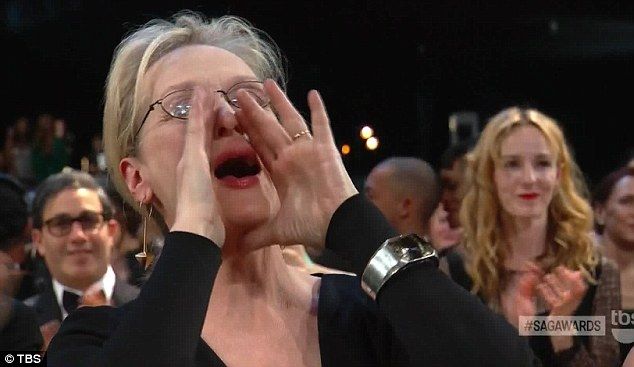 (That's a picture of Meryl Streep playing me in the upcoming movie about the debacle. She's brilliant.)

I told my husband about my questions regarding Viola Swamp and he literally had no idea what I was talking about. This is a regular occurrence in our house. Last night, I was half asleep, when I rolled over and mumbled "Wait, he held Theresa May's hand but he wouldn't shake Angela Merkel's." FOR NO REASON. I feel bad for my husband. Mostly because he never read the children's book Miss Nelson Is Missing in elementary school. Honey, it is WILD. This super nice elementary school teacher with a terrible class is like "Y'all have no home training; I'm out." And they get this substitute teacher, out of nowhere, named Viola Swamp who looks like Lady Elaine Fairchild dressing up as Morticia Adams. It's a lot.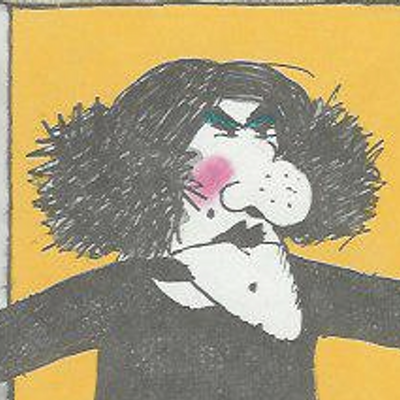 The rest of the book plays out like Sister Act-meets-Funny Games. Viola Swamp absolutely terrorizes these bad-assed kids (I guess for good reason, but also, ugh.) By the end of the week, they're basically begging for Miss Nelson to come back. And then she does. At the end of the book, though, you see a Viola Swamp wig in Miss Nelson's closet, implying she gets into some wild role play stuff in her down time.

Well, you know what? I'm not buying it. I'm also super concerned about the process for vetting substitute teachers at this school, but that's another story. In any case, ask yourself which is more believable: Miss Nelson has a super sadistic side (and poor strategies for disciplining her kids) OR a grumpy goth woman just showed up and yelled at a bunch of 2nd graders for a week. AND THEN CAME BACK FOR TWO SEQUELS.

I will not rest until the truth is revealed.

This week's columns are all about getting to the truth! I did some in-depth research into Chris Hemsworth's workout, I asked Audra McDonald hard-hitting questions, I investigated Kellyanne Conway's glamour shots, and, in a new column for StyleCaster, I questioned celebrities' social media choices. But first, THE BBC INTERVIEW KID!
---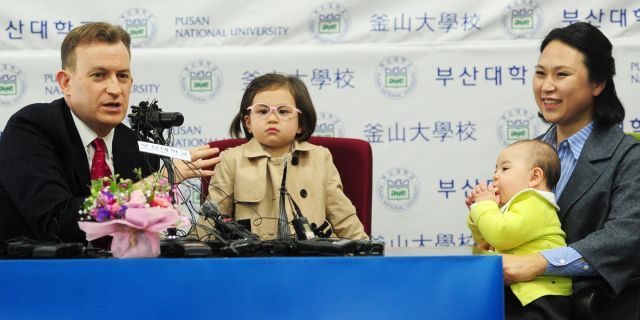 Welcome to the United States of Marion Kelly, the BBC Interview Kid. Or the USMKBIK , for short. You may have thought you were finished talking about the precocious little girl who interrupted her father's Skype interview last week but Marion Kelly, who never met a door she wasn't deeply interested in kicking down and walking through, is here to let you know that she's not going anywhere. [READ THE FULL COLUMN]
---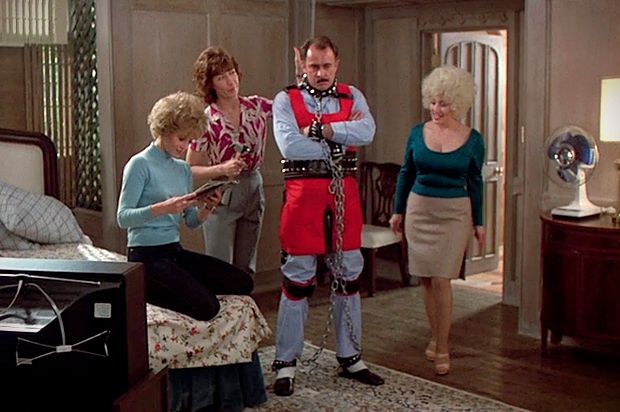 Chris is going all the way in and it is both inspiring and super stressful. On one hand, yes, wouldn't we all love to be that fit and to do all those things with that level of gleeful intensity. On the other hand, this is too much. You're doing the most. This workout is at an 11.
(And, yes, I know that picture is from 9 to 5. It works in the article. And also I'm literally always thinking about 9 to 5.) [READ THE FULL COLUMN]
---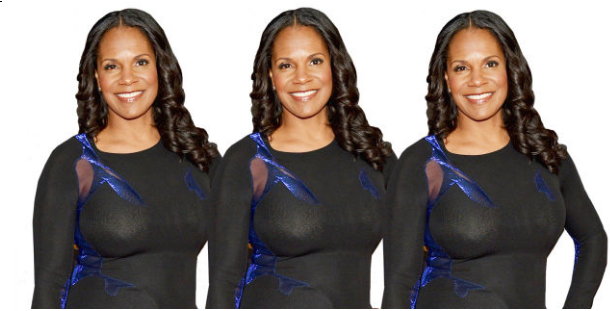 Tony-winner, theater Beyonce, and my all-time fave, Audra McDonald plays Madame Garderobe, an opera singer who is transformed into a wardrobe in the new Beauty and the Beast. She's the first voice we hear and one of the last, and if you've ever heard her sing, you know that's a wonderful thing. She lends her considerable pipes to a new song, "Aria," written for the film, as well as parts of the classic title song. And, on a recent Sunday, she also lent her voice to a telephone interview about her work, her character, and a role that once got away. My phone still hasn't recovered. [READ THE FULL INTERVIEW]
---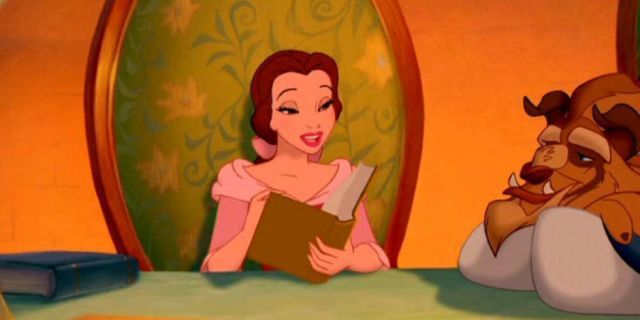 Tucked into the center of the lavish film is a simple, touching portrait of two priggish introverts who prefer books to people and don't really like their neighbors. The new Beauty and the Beast is a mumblecore masterpiece wrapped in CGI extravagance and song-and-dance splendor.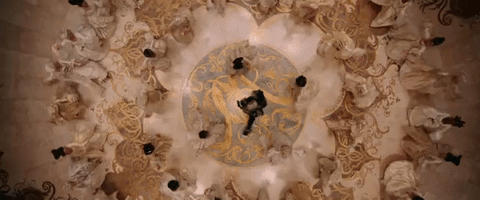 I loved writing this so much. This was definitely my favorite column of the week. [READ THE FULL COLUMN]
---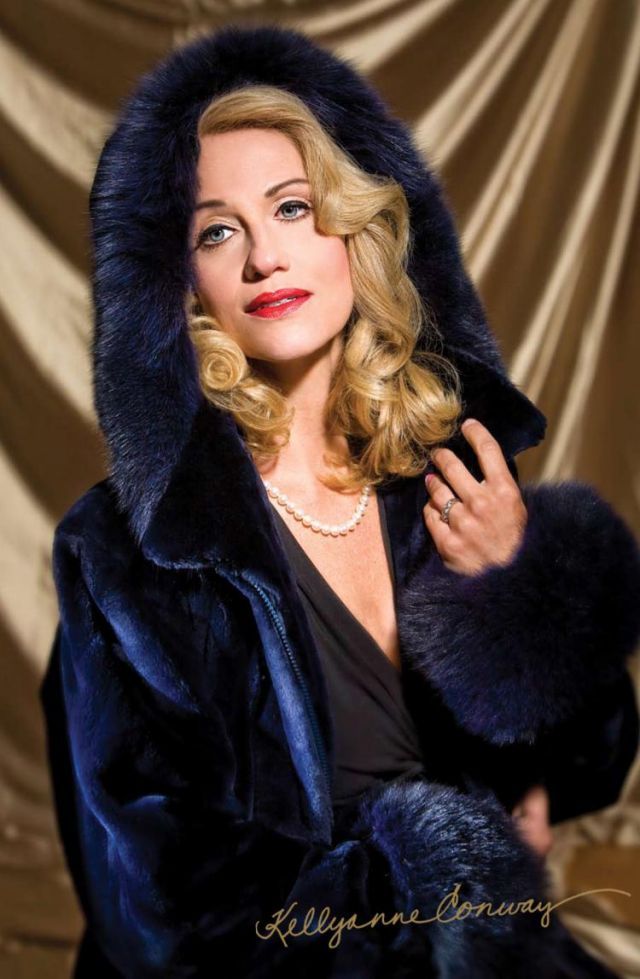 Honey, you are not ready for this newly unearthed Kellyanne Conway lewk. This is MTV's True Life: How Many Different Versions of Kellyanne Conway Are There? and you thought you knew but you have no idea.
I don't even know how to adequately prepare you for this new KAC. Honestly, I thought last week's couch-sitting escapade was peak Kellyanne. Such a fool I was back then. So young, so innocent, so insured. But this is a new week and with it, courtesy of a profile in my favorite digest, NorthJersey.com, comes a KAC lewk that has to be seen to be believed.

This is not just a lewk, this is every lewk. This lewk just captured the attention of every microwave in the country.
---
New on StyleCaster...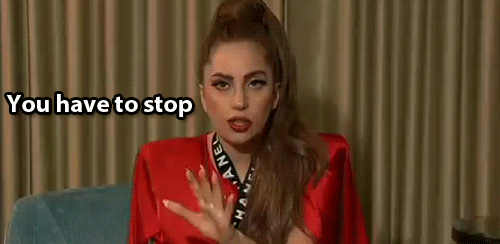 Justin Beiber's Insta-creeping, Nicki Minaj gives you "Dangerously In Love", Shania Twain gets a "pizza the action" and more. [READ THE COLUMN]
---
Random thing from the internet...
There are few writers who inspire me and challenge me as much as George Saunders. When I first read Tenth of December I instantly became that person who can't talk about anything else and is constantly shoving copies of the book into other people's hands. I definitely made at least one date read his one-page story in the middle of our time together. The way some people get about Infinite Jest, that's me and Tenth of December. And, no, I haven't read Infinite Jest in full, yet. Yes, I'll get to it. As soon as you read Tenth of December.

Anyway, Saunders has a novel out now--Lincoln in the Bardo--that just came in the mail yesterday. I couldn't be more excited to read it. Get ready, because every weekly digest is going to be about this book (and Big Little Lies) (and Viola Swamp truth) (and Beyonce)...

At the beginning of the month, Saunders wrote this magnificent essay in The Guardian about his writing process and the magic of creative becoming and compassion and I implore you to read it. Right now. I'll wait.

To truth,
Eric