I, Care: Eric Reads the Week, #71
Hi! It's R. Eric Thomas. From the internet?
Hi!

This week: Facebook wants to ruin dating, Comey's in the Hive, and Celine is at an eleven.

I've really gotten into the podcast Still Processing from the New York Times. In it, Jenna Wortham, a tech writer, and Wesley Morris, a culture writer, both people of color, have a free-wheeling, in-depth conversation about something that has happened each week. They've done really satisfying deep dives in to Bey, Roseanne's reboot, the Obama portraits, all kinds of things. I feel like they're always talking about what I'm thinking about. More often than not, they make points or connections that I haven't thought of and more often than not I find myself taking issue with an opinion or a stance that they hold. They're friends with each other and I've decided that they're also friends with me even though I've never met them. I drive around, listening to the podcast, talking back to them, asking follow-up questions, and shouting agreement. It's a little much. It's not a substitute for the kind of invigorating conversations I have with actual friends, but in a still-relatively new city where I'm slowly building relationships, it's a jolt of instant connection and intellectual stimulation that I really need.



Jenna (my friend Jenna) is always talking about self-care. She's so casual about throwing around concepts like sound baths and private k.d. lang listening sessions (I think it was k.d. lang; I'll have to ask her to remind me next time I'm in the car). The point is, her self-care game is really on point, which I'm both awed by and confused by. Self-care is sort of always on my mind, but it's been especially prominent this week as I've been running on all cylinders. I got to Sunday and, after a very fitful night of sleep and a super busy work week, realized that I had to do something to get myself back in order. "I should... care... for self?" I mumbled as I stared at my haggard face in the mirror. I don't really know what self-care means. I would like to outsource my self-care, to be honest. Is that a thing? Can someone come over and start a sound bath? Is k.d. available?

I have some habits, mostly Sunday-related, that I suppose could qualify. I watch clips from SNL and read the box office figures from the past weekend. When I write it out, it sounds psychopathic. For fun I check in on how many millions of dollars films I have no financial or creative stake in are doing? Why? I don't know. It makes me happy. But I don't have a regular self-care routine. Whenever the weather is nice, I always think I'd like to go for a job. But I've lived long enough to know that that thought is a lie. I always want to be "a person on a jog" but I never, ever want to move my legs in any way that resembles a little trot, a gallop, or, God-forbid, a sprint. I want the feeling that comes from other people jogging--invigoration, progress, fitness--not the feeling that comes from me jogging--exhaustion, suspicion that my lungs are broken, weird knee pain. I sometimes think I should get a bike but I think that, too, is another trick of a Physical Fitness Industrial Complex.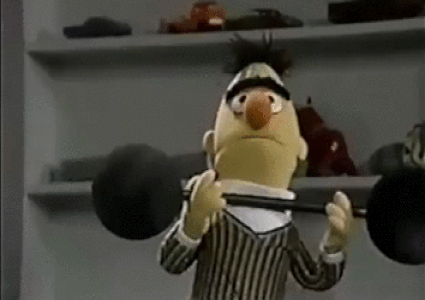 I dunno. Another thing I like to do is see theater, which is kind of work but every once in a while feels also like self-care. Sitting in the Broadway production of Angels in America for an entire Saturday last month felt like self-care to me. So, that's a no to running but a yes to being squeezed into a theater seat feeling every emotion for 8 hours. I'm in Philly for the premiere of my play Mrs. Harrison and when it opened last night and I sat seeing it for the fourth time, tense with anticipation, watching the audience's reactions, and caught up anew by the stunning work of the creative team, it occurred to me that though it was definitely work--we've put so much effort into the play, tinkering up to the last minute--and also a wild emotional experience--somewhere between intense pride and intense vulnerability--it was also a form of self-care. What I like about making theater, and about writing in general, is that while I spend much of my time deeply immersed in the technical, the creative, the arduous, and the frustrating aspects of it, not to mention the little thing of trying to make it, you know, a career, there are times when I'm able to be completely transported, even by my own words. Sometimes I can stop seeing it as something that I had to dig out of myself and to start experiencing it. Theaters are my sound baths.

Anyway, the experience of making this play has been amazing. I'm in awe of the two actresses, Danielle Lenee and Brandi Burgess, who have a nearly impossible job--they're incredibly funny and incredibly moving; they perform an hour-long verbal tennis match that leaves me both charged up and exhausted, so I know it must be a difficult nightly task for them. I'm spent from this weekend; so much so that I've had to cancel or rearrange some of the things I wanted to do this coming week. It turns out that the limit does exist and I've reached it. So, maybe self-care is doing something--running, sitting, comparing the gross of Avengers to A Quiet Place--and sometimes it's nothing. I'm not going to do nothing but for a minute or two this week I'm going to do slightly less. Am I... self-care? Maybe. I'll have to check with Jenna.

This week's columns are a mix of people who are caring for themselves--one against medical advice--and a couple people who could use another dunk in the sound bath. There's Kanye's Loud and Wrong 2018 Tour, Trump's DIY health report, and the return of Celine! But first, Comey is in the BeyHive...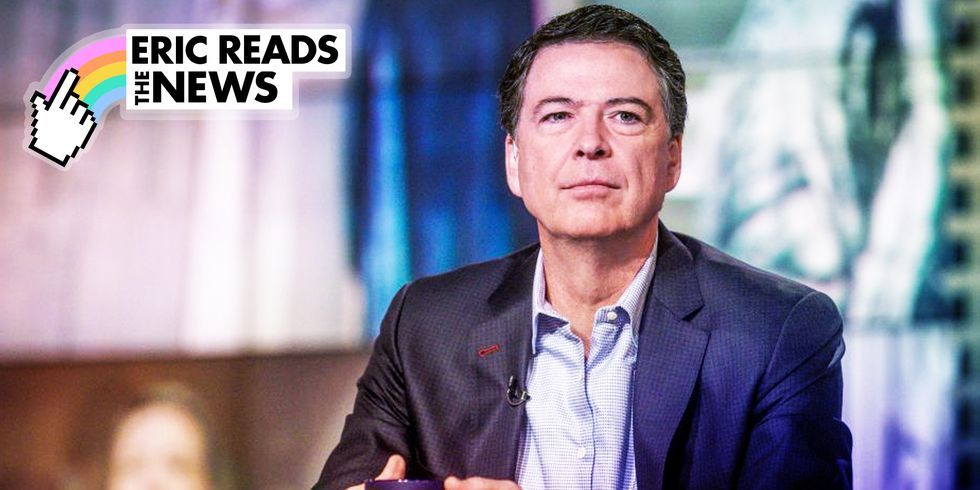 As I'm sure you're aware, PBS NewsHour is the preeminent source for Beyhive #content. So it only makes sense that Comey shared an anecdote about singing a Bey song at the Federal Bureau of Investigations. He relates that he was in a briefing and someone mentioned a project with the codename "Sandcastles." "They always have weird code names," he said. "It was 'Sandcastles,' and so I said 'Beyoncé!' And I was the only one in the room who had any idea what I was talking about. People were like 'What?' I said, 'We built sandcastles'… Honest to God, I sung like that." Honey, what?! [READ THE FULL COLUMN]
---

From the Literally Nothing Has Ever Surprised Me Less file: Trump's doctor, Harold Bornstein, claims that the wildly complimentary health report he released on the then-candidate in 2015 was dictated to him by Trump himself. The Trump campaign released a letter during his run for president in which his doctor (three hard scrabble kids from Staten Island in a trench coat) made enthusiastic claims like "His physical strength and stamina are extraordinary," and "If elected, Mr. Trump, I can state unequivocally, will be the healthiest individual ever elected to the presidency." [READ THE FULL COLUMN]
---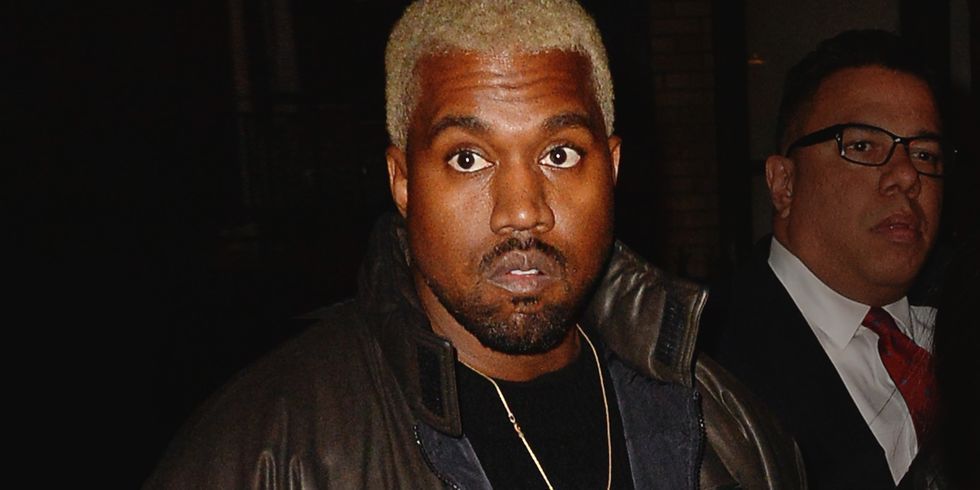 Perhaps confusing chattel slavery for a gig that pays in exposure, Kanye exclaimed, "You hear about slavery for 400 years? For 400 years? That sounds like a choice." Congratulations to Kanye West on being the ashiest guy in your freshman year World History lecture. [READ THE FULL COLUMN]
---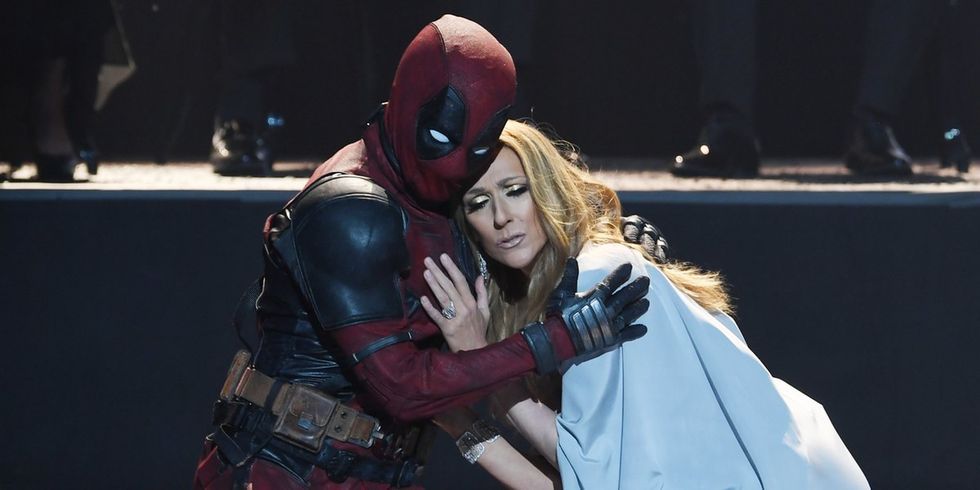 The French-Canadian powerhouse, fashion icon, and Beltress Supreme dropped her first English-language track in over a year and I would like to file a missing person's report for my entire wig. This video has everything! Belting, high notes, full caps GESTURING, interpretative dance, new vowel sounds! You know new vowel sounds: it's that thing where "let beauty come out of ashes" becomes "leh beauty currm outuvvv ashehhhhs." The chefiest of chef kisses. [READ THE FULL COLUMN]
---

The tech giant announced that after the company's rousing success matching Russian bots with your gullible high school classmates, they were branching out to start their own dating service. All you have to do is fill out these twelve quizzes and share this article about Hillary's email server.
Us: Hey, is it possible that maybe there are fewer fake news stories and divisive bots?
Facebook: Here is a stranger who is also single. Now kiss! [READ THE FULL COLUMN]
---
Let's Hang Out!

May 2-20: MRS HARRISON at Azuka Theater in Philadelphia. All tickets are Pay-What-You-Decide

Philadelphia: Hosting THE MOTH StorySlam at World Cafe Live on May 7 and the Grand Slam on May 23. Get tickets one week before at TheMoth.org

DC: Hosting THE MOTH StorySlam at City Winery DC on May 21! Get tickets one week before at TheMoth.org
---

Random Thing from the Internet...

Tan France, from Queer Eye, taking SNL's Pete Davidson clothes shopping is a simple delight. Watch it here.

Careful!
Eric