Home: Eric Reads the Week, #30
Hi! It's R. Eric Thomas. From the internet?
Hi!

Yo, life comes at you fast! Months and months ago I started writing a half hour television pilot about a black guy who "reads" the news on a daytime talk show (me but in a higher tax bracket) who, with his white pastor husband, sinks all of his money into buying and refurbishing an abandoned church in the black guy's hometown, Baltimore. It's basically The Money Pit meets Black-ish meets a reverse Jeffersons.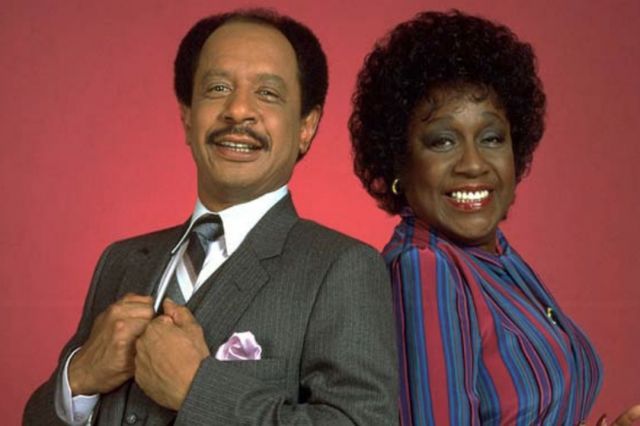 (Us.)

Cut to last week: David accepted a call to be the pastor of Maryland Presbyterian Church and we signed a lease on an apartment in a repurposed mill. We are moving to Baltimore in a month. Honey, what is this, honey?!

How did this happen? Did I Secret this? If so, my Secreting needs some fine-tuning. I wasn't trying to manifest a 100-mile exodus to the city of my birth. I was trying to manifest a development deal with HBO. I was trying to manifest a lunch with Issa Rae. I need to have a strong talking to with my Vision Board.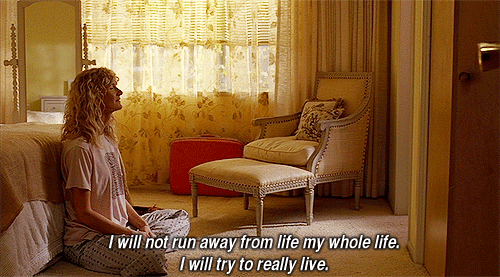 The whole pilot started because David said he'd never seen The Wire and I responded, "I will not accept that. All white people love The Wire. You must be mistaken." He insisted he hadn't so I wrote a whole half hour of comedy about a multi-generational, interracial family, gentrification and the politics of a post-industrial city. It seemed like a measured response. And now I have to memorize a new zip code! See what happens when you make fun of white people?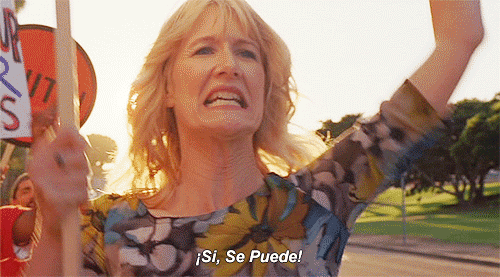 Of course, there are huge differences between the pilot and my life. The guy in the pilot hates Baltimore. I, on the other hand, have high hopes for Baltimore but my favorite season of The Wire is the second, which is clearly incorrect. In the pilot, Devon (the me character) runs afoul of a local city council woman modeled on Maxine Waters. In real life, Maxine Waters and I are best buds. In the pilot, Devon and his husband are refurbishing the church themselves and plan to live in it. In reality, the new church is in beautiful condition and we'll be living in a building with an infinity pool. I don't own a hammer and I have no intention of buying one.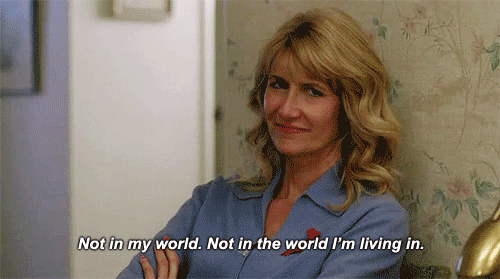 There is a big difference between reality and fiction. For now.

It's very strange to me to be moving back home after a dozen years. I honestly never planned to do it. This week, I was named Best Humorist in Philadelphia Magazine's Best of Philly. I've peaked! I had planned to ride out my local success until I became unbearable and useless to literally everyone, everywhere. Now everything has changed.

Baltimore has changed a lot, too. If you watched The Bachelorette this week, you got a glimpse of the Baltimore that I know: huge, once-gorgeous homes with boarded up windows on empty streets. Miles of promise unrealized, streets of exploded dreams, to paraphrase Langston.

It's also a city full of people, like my parents and one of my brothers, fighting for its vitality, for a revival, for a new story. I didn't see what was worth saving in Baltimore when I left it in a huff years ago. I've changed and it has changed. I see a new story in it. I saw it months ago when I started writing this pilot about this grumpy diva figuring out how to be a part of a vibrant community and I see it now as I start to close this particular chapter in Philly.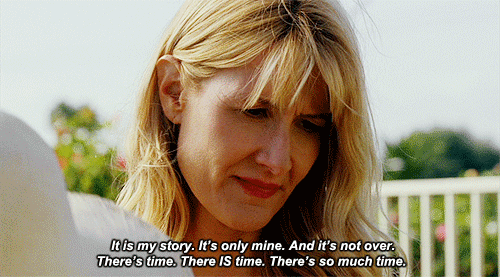 Anyway, if you're in Baltimore or if you love Baltimore, let me know where I should hang out, what I should do, and who I should meet. (And if you're in the market for a half hour pilot about race, place and change, holla atcha boy!)

This week's columns were chock full of old stories from new angles, from a sudden concluding chapter for our friend Spicey, to a revival of our favorite butt anthem, but first: A WRINKLE IN TIME!
---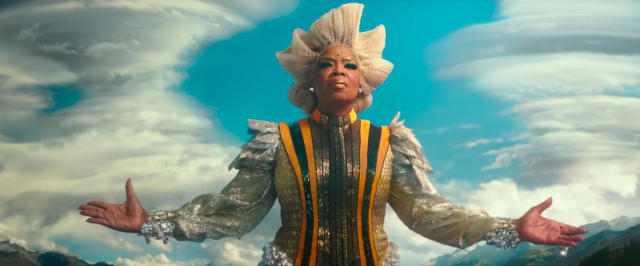 Just a fair warning to everyone: between Black Panther in February and A Wrinkle in Time in March, movie theaters are about to be so lit. People are going to be catching the Holy Ghost in the aisles, rolling around in popcorn butter and Sour Patch Kids. You might as well forget that "Please don't talk during the movie" pre-show warning because I'm going to be "Yaas honey"-ing from opening credits until the 16th post credit sequence. If anyone asks me to quiet down I'm going to hit them with the one-two punch of Oprah and Angela Bassett slaying white wigs and ether them into a tesseract. [READ THE FULL COLUMN]
---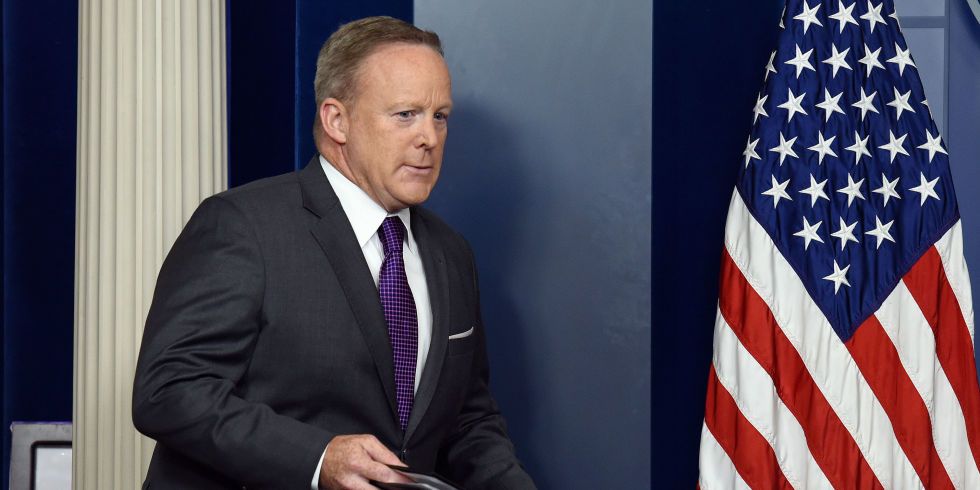 Congratulations and welcome to the White House! Whether you are one of the president's offspring, the spouse of someone with clear and egregious conflicts of interest, a regular ole KBG spy, a henchman from Dick Tracy, someone deeply invested in adoption, or a vengeful spirit roaming the nation ravenous with blood-lust, we're happy that you're joining our winning team! The most important thing to know about working at this White House is that you will definitely need to flee this White House at a moment's notice. Please carefully review the options below and choose the one that best matches your level of complicity. [READ THE FULL COLUMN]
---

First of all, it's really important to note that the original "Thong Song" has a narrative. This is no mere musical trifle dedicated to a thin strip of plastic betwixt two butt cheeks. This is a journey. Sisqo begins the video on the phone with an unnamed party giving the most mundane details about his whereabouts. He's on his way somewhere but has to wait for "this girl" to bring his daughter back. He's like Liam Neeson in Taken minus any motivation whatsoever. What's also a fascinating topic of discussion amongst the "Thong Song" scholars community is that "the girl" and his daughter are already in the apartment. Is there another girl? Is there another daughter? The debate rages on. This is basically our "Becky from Roseanne." [READ THE FULL COLUMN]
---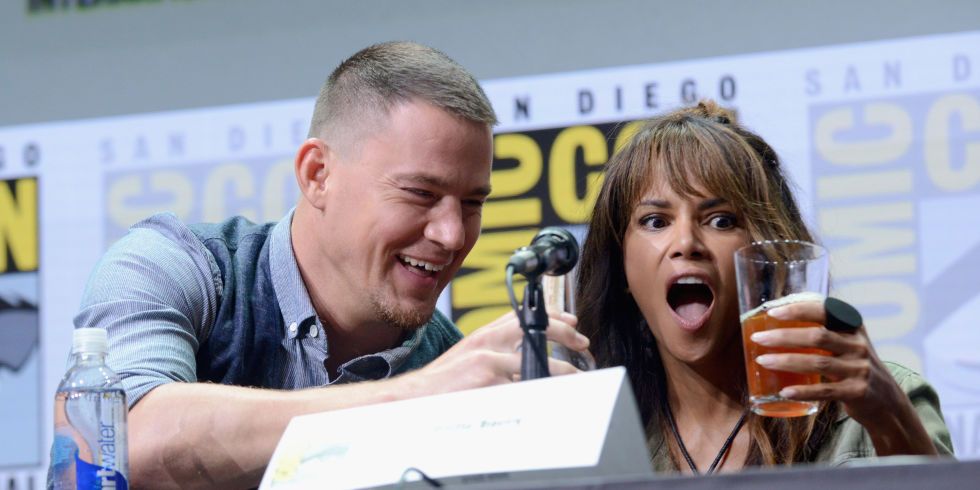 The trailer for Kingsman: The Golden Circle gets a lot of mileage out of highlighting the differences between the two cultures, the main difference being that Americans drink a lot of whiskey and use lassos. Honestly, at this point, I'll take it. Dear Every Other Country: forget what you've heard about literally everything happening in the United States right now. We've had a heavy buzz since the War of 1812. As a country we're in a blackout. We'll definitely send a round of texts reading "OMG, what happened? That was so crazy. Do you know why I have a Venmo charge for $6 billion dollars with the note 'For the wall lol'?" in about 3 and a half years. [READ THE FULL COLUMN]
---

Later, she and Bryan talk one-on-one and Olga is the one person in the world who sees through this whole Bachelorette premise. She's like, "You date all these girls and then you go on this show and fall in love? I'm shocked." Honey, she's about to blow this whole franchise wide open. Later, Olga and Rachel talk. Olga says "Bryan is my life" in that way that says, "I will kill you." And then she says, "If he's happy, I'm happy. If not, I'll kill you." OMG, Olga has no subtext. It's all text. In all caps. With letters cut out from a magazine. [READ THE FULL RECAP]
---
Random Thing from the Internet...

My friend Sean sent me a video of Katherine McPhee performing a Meatloaf cover this week because I believe he spends his days Googling "Eric's Divas Vision Board." Last week, he sent me THIS INCREDIBLE VIDEO of Celine performing "River Deep, Mountain High" and we screamed at each other about her clapping and pointing for half an hour. Anyway, this week, he was feeling the McPheever. When I clicked on the video, I had to sit through a Zillow ad about people with tiny houses. The ad featured maybe 10, 20 seconds of footage about this Oregonian gay couple who live in a fire watch tower and I was immediately smitten. So smitten, in fact, that instead of watching the McMeatloaf video, I went to the Zillow Youtube channel (Zillow has a Youtube channel!) and found this 5-minute video about the couple, Alan and Dabney, watched it twice, started crying for no reason, sent it to David and then went to the Zillow page where I read a whole blog about the video that I just watched. I'm obsessed.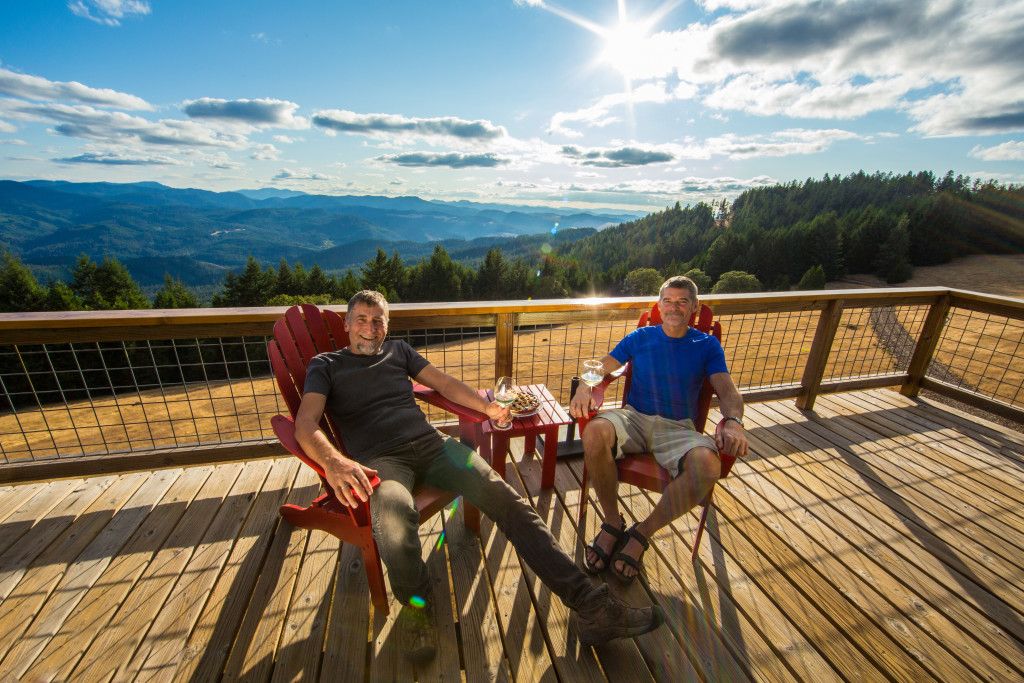 I don't know why I'm obsessed but I can't get enough of this simple, plainspoken couple who are also pretty extra and live in a 368 square feet.

I could never but I'm glad they're happy. There are so many ways to find home.

To the search!
Eric
---
I'll be in L.A. from August 6 through the 12 for the Lambda Literary Writers Retreat. Let's hang out!