Here For It w/ R. Eric Thomas, #97
Hi! It's R. Eric Thomas. From the internet?
Hi!

This week: Oprah is just showing up at people's houses, Kanye Blexited Blexit, and Barbra Streisand drove her own carpool karaoke.

In 8th grade, we all had to prepare speeches and deliver them in front of the whole school. For many of my classmates this was objectively the worst thing that had ever happened. Public speaking at any point is often a source of stress, for children and adults alike, and public speaking at the height of puberty in front of a room full of other adolescents who just read Lord of the Flies is the plot of a Saw movie. But not for this kween. I don't watch horror movies and I love to talk! I emerged from the womb giving an acceptance speech, so this was really on brand for me. ("What is a delivery room," I asked the nurse who cradled me, "if not a hallowed chamber of oratory delivery? I mean the acoustics in here are to die for! I'm gagging! No seriously, though, I'm gagging. Can you get the little squeezy thing that gets the mucus? I'm a baby!")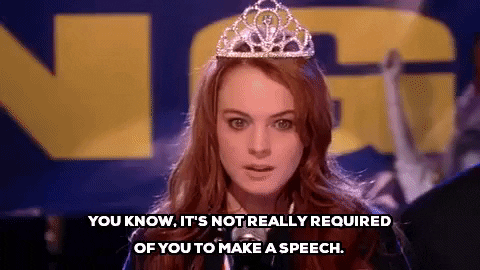 A few months before our individual assembly (there were 3 speakers at every assembly throughout the year), each person had to give a short talk to our speech class unit in which we taught our classmates how to do something. I chose to give a presentation about how to wrap a present, a very typical choice for your average 8th grader. My pedagogical approach has always been suburban fabulousness. If I could have given a talk on how to throw a Tupperware costume party for 15-25 of your closest fremenies, I would have.

What's wildest about this speech I gave is that I really thought I was an expert at wrapping presents. It turns out, that's not the case. I just had gay confidence. Which, in suburban Baltimore in the early '90s, is apparently enough. Social justice!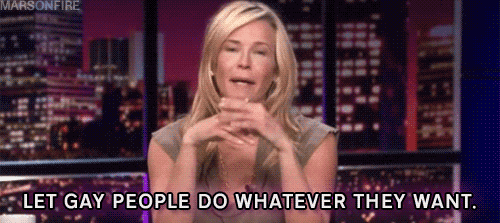 For the assembly speech, we were told to pick a subject in which we were very interested and about which we could give our fellow students new, exciting insights. Some people chose historical events or cultural traditions. I chose the thing I cared the most about in the world: The Academy Awards ceremony.

I loved The Oscars. I bought a commemorative video about the history of the Oscars from the local public library and watched it obsessively. I slept under a poster that had the poster for every Best Picture winner on it. I would stay up late at night, puzzling over The Color Purple's loss to Out of Africa and wonder if The Apartment was really all it was cracked up to be. It was this deep, life-consuming love that convinced me to tell a full assembly of middle schoolers about the history, lore, and glamour of the Academy Awards. Well, that and gay confidence.

The video I bought and played until it stopped working began with Liza Minelli singing a breathy, vampy song to and about the Oscar. Here it is, all SEVEN MINUTES and FORTY-NINE SECONDS of Liza in black pants and a black shirt with a 10-foot pink scarf wrapped around her neck, singing a SHOWTUNE about a statuette. Now that is gay confidence. This banger of a song includes such lines as "Oscar, everybody loves ya Oscar, everybody wants to get ya, grab ya, hug ya, hold you tight" and "Your glamour goes on, though you haven't any clothes on." There is also a kick-line at the end which generates applause. Obviously, I had to include this in my speech.

My friend Joe was on the tech crew so I asked him to turn off all the lights when I took the stage, start the song (which I'd recorded on a cassette player from the TV) and make the spotlight do figure eights across the curtain. For ambience! After about 30 seconds of the song (TOO LONG, HONEY) I had the tape stopped, the lights turned on and I began my speech. Everyone came away from that experience deeply changed.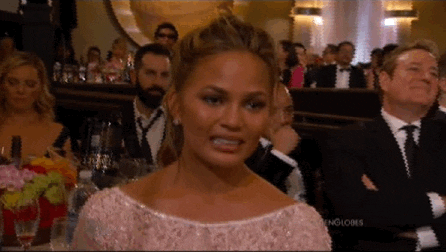 Suffice to say, I adore awards shows. I feel very strongly that going to awards shows is one of the things I was put on Earth to do. If I could go back and redo my college guidance counseling session with Mr. Ganzenmuller, when he asked "What do you want to do with your life?" I would have replied "Dress up, wear cuff links, go to awards shows, cheer for everyone, eat my weight in free food." I'm sure there's a degree program for that somewhere. Maybe the New School? I went to my first awards show five years ago. It was the Barrymores, the theater awards for Philadelphia. I wasn't nominated but the company that I worked for was and it remains one of my top 10 experiences in life. There was a podium! And people in formal wear! And montages! There is very little I love more in life than a montage! SHOW ME IMAGES OF THINGS THAT HAPPENED WITH MUSICAL ACCOMPANIMENT PLEASE!

Even though I was expecting to see all of my friends and idols and co-workers from the theatre community, I still felt a giddy rush each time someone I knew waved or sidled on stage in a fancy dress or sat next to me telling me to stop crying so loudly please. And afterward there was a buffet and a party with many theme rooms! It was a THEATER WEDDING! I am still screaming about it! There was a make-your-own macaroni and cheese bar and, honestly, that's my version of San Junipero.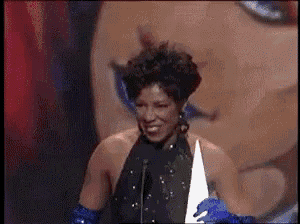 I didn't go to the ceremony the next year but I went to the afterparty (#foodpriorities #gayconfidence). Even though minutes after I walked in I accidentally ate something that caused an allergic reaction and I ended up in the ER for the whole night, it was still one of the best times I've ever had.

The year after that I was actually nominated for the Outstanding New Play award. I was very excited to display my "I am okay with losing this award" face for the unseen camera (it's not broadcast on television, but nevertheless I insist!) But I didn't get a chance to display my supportive tight smile whilst clapping because I won! I looked at David and started screaming in his face, which probably wouldn't have filmed well but felt satisfying. Then I ran up to the stage and started yelling my gratitude. I got played off by the band because I went too long! I got award show BINGO!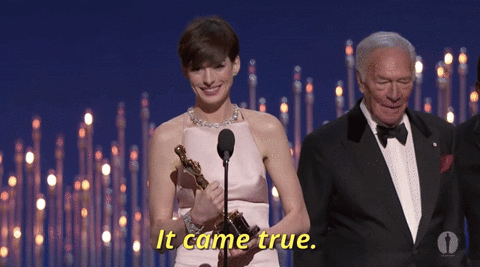 I will say, one of the things they don't tell you is that it's very hard to shovel macaroni and cheese on to your plate at the afterparty while you're holding an award. People would come up to congratulate me and I'd be like "You wanna hold it? I'm starving. Just cradle it like a baby!"

Tomorrow night, we'll be at the Barrymores in Philadelphia once again. I'm again nominated for Outstanding New Play, for Mrs. Harrison this time. I am very excited to wave at all the people I know; I am very excited for the montages (!!!!); I am very excited for my hands to hurt from clapping (another thing they don't tell you about awards shows that you really have to preserve your hands because it's a lot of clapping.)


I don't think it's jinxing myself to tell you that I do not expect to win this year. I am mostly going because awards are my favorite thing and I like hearing my name said into a microphone and I have to show someone my graceful non-winner expression. I would very much like to win and I think the play definitely deserves an award (and/or to be produced by your favorite regional theater!!!!), but all of the other nominees were very good as well. Not everyone can win, and that's okay; I know my worth and I hope they all know their worth, too. Just in case, I'm going to scream it at them at the afterparty. No matter what happens, I plan on having a good time. If there's one thing I know from my years of award show study is that it is an honor just to be nominated. And also, you want to get to the macaroni and cheese bar early.

There are so many people I want to give awards to this week! Barbra Streisand for Best Carpool Karaoke, the Glamour Duck for A Beauty Most Fowl, and Jacob Wohl for Worst Self-Own. But first! OPRAH!!!!
---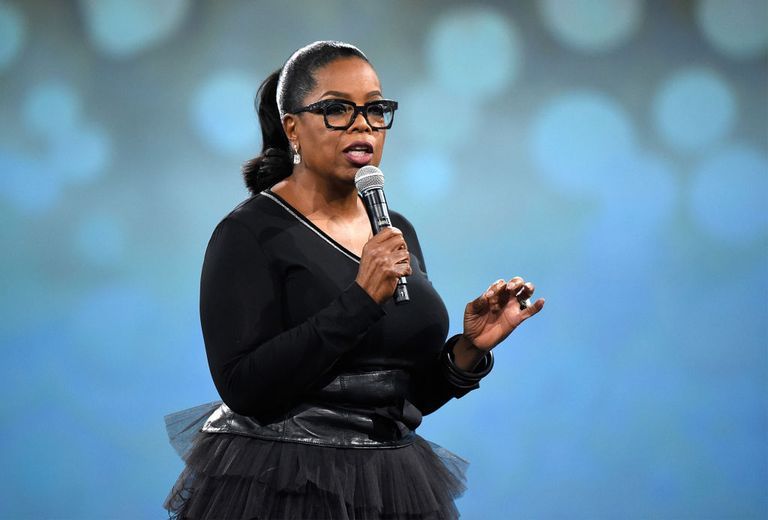 Oprah continued, "Nobody paid for me to come here. Nobody even asked for me to come here. I paid for myself and I approve this message," and frankly, that's how I'm walking into every brunch I wasn't invited to from now on. Oprah is the only person who can turn the answer "No one invited me" into an applause line. [READ THE FULL COLUMN]
---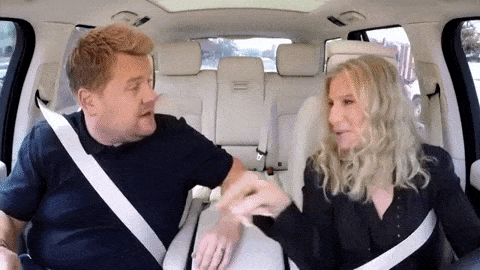 First of all, Barbra Streisand drives herself and I am already shouting.
Producer: So, what we normally do is James pretends to call the celebrity and they jump in the car and off they go!
THE Barbra Streisand: What is this, a Lyft? I'll drive myself. With my own car. James can follow me at a safe distance.
Producer: We sorta need you both in the same car, though?
THE Barbra Streisand: That sounds like a personal problem. [READ THE FULL COLUMN]
---

The New York Times actually reported on the presence of the duck today with such a feverish intensity you'd think the duck was a Trump voter from a coal town. "The male Mandarin duck, native to East Asia, should not be in the middle of Manhattan," Julia Jacobs writes. "And yet, against all odds, he is here. And he is dazzling." Like many visitors to the city, the Glamour Duck checked out Central Park and then walked slowly through Times Square. Later, it went on a Sex and the City tour and bought a map to try to determine which trains stop at 42nd Street. [READ THE FULL COLUMN]
---

To quote a certain member of the Alphabet City avant garde, "Times are shitty but I'm pretty sure they can't get worse." But there's no need to open up a restaurant in Sante Fe to improve your vie boheme (I'll stop, I promise), because the cast of Fox's Rent: Live has been announced and it's packed empty loft wall to empty loft wall with legends. In the words of the inimitable Joanne: We're okaaaay. [READ THE FULL ARTICLE]
---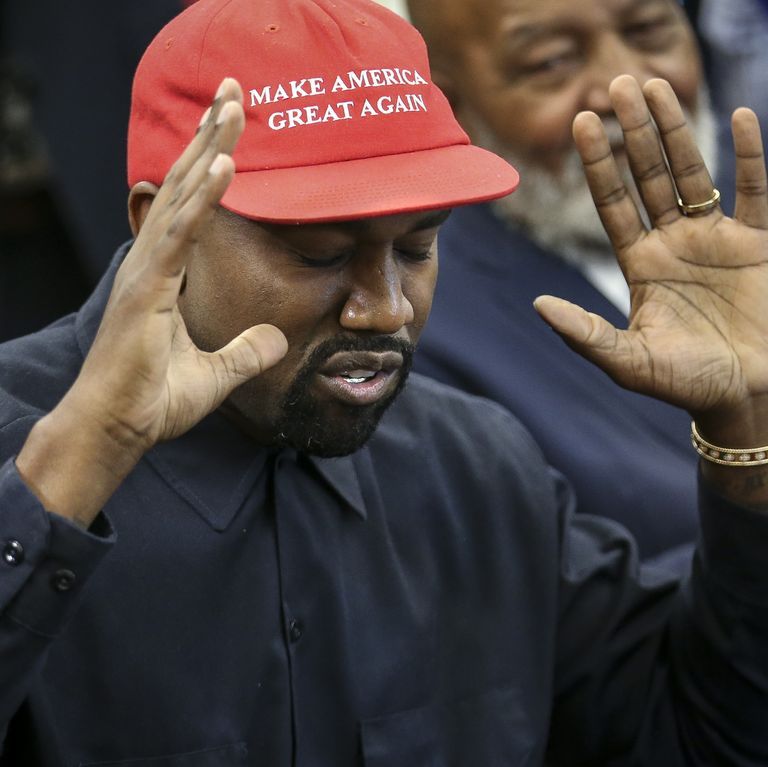 A solemn Halloween day for Blaculas, Blankensteins, and people who will be fired this afternoon for wearing blackface in this, the year 2018—Kanye West is withdrawing from the Blexit movement. He is Bleturning, as it were. A Ble-entry to the Blemocratic Blarty. West stunned the bl-blogosphere on Tuesday evening when he announced on Twitter that he was stepping away from politics altogether (possibly angling to be in a magazine feature entitled "12 Celebrities On Why They're Voting For Not Voting When They Don't Vote"). [READ THE FULL COLUMN]
---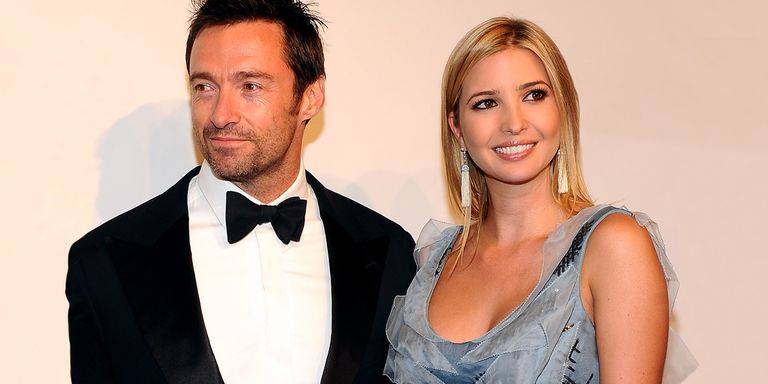 I'm just saying, if you're friends with General Stryker, you may want to forgo small talk about what he's binge-watching on Netflix and go straight to yelling at him about the Weapon X program. Ugh, Magneto was right.
This particular, highly unrelatable, situation does beg the question: if a Hollywood star and two advisors to the President are the only three people in the country not talking politics, what are they talking about. [READ THE FULL COLUMN]
---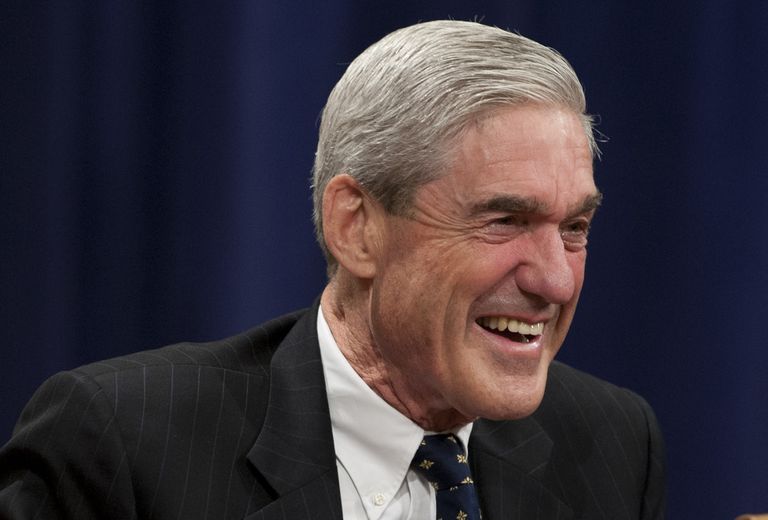 Special counsel Robert Mueller (aka the man that half your Facebook feed is pinning their last shreds of hope to) has asked the FBI to look into allegations that a GOP activist, John Burkman, was offering money to women in exchange for making false claims of workplace harassment against Mueller. It's the sort of out-of-left-field, yet too on-the-nose twist you'd expect from the latter seasons of The Practice, the lawyer showing that once starred Dylan McDermott before James Spader and William Shatner burst through the walls of the set like the Kool-Aid man. [READ THE FULL COLUMN]
---
Random Thing from the Internet...

The best thing I found this week was a Twitter thread following a costume contest in which participants dressed in normcore, everyday costumes that required a truly insane amount of explanation. In this thread you'll find costumes like "A hotel guest going down to the lobby for breakfast," "two Lasik patients leaving surgery," "A guy who just landed in an airport and is a little chilly." They're so specific and so normal and I am deeply, deeply obsessed with this concept.

To gay confidence!
Eric