Here for It w/ R. Eric Thomas, #87
Hi! It's R. Eric Thomas. From the internet?
Hi!

This week: Chris Pine is Caftan Kirk, ARod is the best Instagram boyfriend, and delectable croissants Antoni and Le Bae hung out sans moi.

We're going to the Maryland State Fair this afternoon! As you may be aware from my year of near-constant complaining, I was less than enthused about moving back to Baltimore but I was very excited about the prospect of attending a state fair again! I love state fairs so much. Why? Because I am a classic musical theater heroine from the 1960s or a present day romcom hero. Obviously.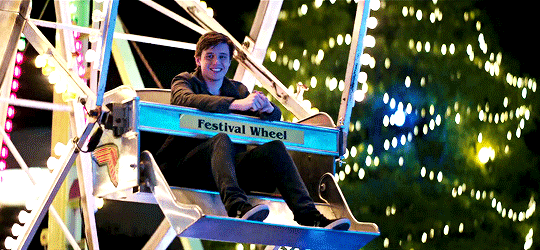 I never went to the state fair when I was living in Philly because though the state has a number of fairs, none of them were outside my house and your dude is pretty lazy. As a concession, however, there were Italian festivals a block from my South Philly home seemingly every weekend. There would be classic cars on display, food vendors, water ice, sometimes a moon bounce, and also a DJ blasting Rihanna. Always Rihanna. Nothing says Italian heritage like an iconic pop star from Barbados.

Sometimes, as night fell, the DJ was switch to more classic tunes like Frank Sinatra and Dean Martin and baby boomer couples would slow dance in the streets. Then the festival would always end with the DJ playing Bad Romance by Lady Gaga. Honestly, what more could you want? I lived in South Philly for 12 years and every day was a surprise.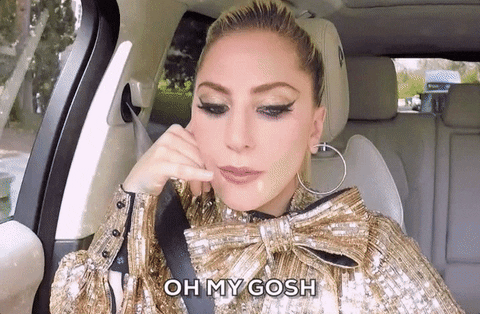 Nobody does any of that here and, really ,we're poorer for it. There's an Italian restaurant in the lobby of our building but they usually play underground hip-hop at a muted volume and I'm beginning to think I don't understand Italy, actually. But whatever. Live and let live. Mama Celeste la vie! as they say.

I'm very excited about returning to the Maryland State Fair. My parents would take us every year and it never disappointed. I was a big 'fraidy cat when I was a child (now I'm just wracked with anxiety! Progress!) so I never did any rides or haunted houses or anything like that at the fair. Still, it was a constant delight. Here is a brief list of my favorite things to do at the fair:

-Buy one tube of honey from the beekeeper.
-Collect many brochures and magnets in the vendor hall for things like bath fitters and political candidates. I love getting brochures! Even as I child I loved being aggressively sold to. A real turning point for me was the year when there were almost no cheap advertising giveaways in the vendor hall. "It's really lost its magic," I screamed from the back of our mini-van.
-Consider buying astronaut ice cream but chicken out at the last minute. What if there's aliens inside?!
-Look at very large pumpkins, eggplants, and the like.
-Animals. See them. Make a Charlotte's Web reference to no one in particular.
-Consider giving money to the "Guess my age" carnival barker even though I was clearly 13 years old and what did I think they were going to say, "You're 40; here's a large stuffy bear!"
-Marvel at the 4-H hall full of children would were definitely making something of their lives.
-COW PALACE!!!!!
-HALL OF MIRRORS!!!!
-Play one game of that thing where you shoot water into a target and try to beat everyone else so that you can win a stuffed dolphin. Never, ever win. (Although, once I won a very large sombrero at one of those things in Disney World. Enormous. Probably 4 feet across. Never wore it again. Maybe to next year's Italian festival!)

One of my favorite experiences at the Maryland State Fair happened but once and will never be repeated, alas. My mother and I were walking around together. I imagine my brothers and dad had gone off to do something adventurous or daring and I was like, "Ooh, shan't. I send my regards." This was in the late '90s. My mother and I walked through some flashy carnival games and turned a corner to discover the actor Andre Braugher and his wife. We were immediately shewk. Nowadays, Andre Braugher is doing incredible, very funny work on Brooklyn Nine-Nine, but back then he was the intense, extraordinary Detective Frank Pembleton on the TV series Homicide: Life on the Streets, which was filmed in Baltimore. You should know that during this period, everyone and their mother had guest-starred on Homicide. That show and crabs were Baltimore's only industries. Once, when they were filming in our neighborhood, they approached my mother about one of my brothers or me playing a dead body in the street. I was like "Oooh! Equity points!" My mother was like "Shan't! I send their regards."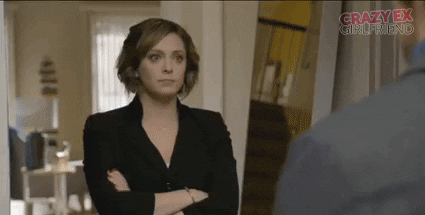 Homicide was a big deal and Andre Braugher was a legit star. If you haven't watched this series, you absolutely must. It's by the makers of The Wire and applies that same informed, gritty, pithy perspective to the work of local detectives. Braugher's character quickly became the star because of his ability to take the dramatic interrogation scene trope and raise it to Shakespearean levels. Frank Pembleton would enter The Box (the name for the interrogation room) and verbally pummel a suspect until they confessed to any and all crimes committed in the past, present or future. Send Frank Pembleton to the White House, please.

The point is, he was amazing but also intimidating so we didn't want to say anything. But when we encountered him coming out of the restroom a few minutes later, my mother couldn't resist. See, Frank had had a stroke in the season finale and she needed answers. We crept up beside him as he stared intensely at a Whack-a-Mole game. The jingles and cheers of the fairgrounds faded into the background; the only sound we heard was our own beating hearts.

"Excuse me," my mother said. Andre Braugher turned sharply. "But are you going to survive the stroke?"

Andre Braugher look at us horrified. "WHAT?!" he said, so sharply that we drew back like two secondary characters in a silent film after they've discovered a mummy's tomb. We both brought our hands to our mouths to stifle gasps, but no noise came out.

Andre Braugher stared at us with the same intensity Frank Pembleton stared at a triple murder suspect. It was a lot for a day at the fair. Finally, he barked out an answer, "Of COURSE I'm going to survive!"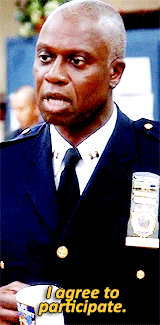 "Thank you!" we called, as we ran off into the night, screaming all the way.

I should say, I'm sure he's a wonderful person and I enjoy his acting very much. We were definitely traumatized by our chance encounter but psychological damage is but one of the many wonderful prizes available at the state fair. My mother and I still crack each other up by randomly reenacting that ferocious "WHAT?!" It's one of our happiest memories. Thanks Andre Braugher! We send our regards!

This week, a Canadian snack buffet at Pride, Kanye wore 2 sandals 2 sizes 2 small, and ARod is JLo's biggest fan. But first! Caftan Kirk!
---

The era of the caftan is at hand and heralded by Chris Pine, a true lover of freedom—specifically the freedom of his legs. Legit, if you're trying to relax, why are you wearing pants? It's doesn't make sense. Chris Pine is leading the way, showing us that true vacation mode is achieved when you let you Kirk hang out. [READ THE FULL COLUMN]
---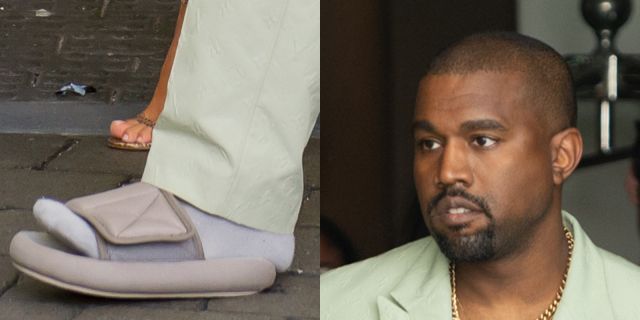 When the officiant asked for guests to speak now or forever hold their peace, did everyone just stand up at once and shout, "Are we just going to ignore the fact that Mr. West is dressed like he raided Polly Pocket's shoe closet?" [READ THE FULL COLUMN]
---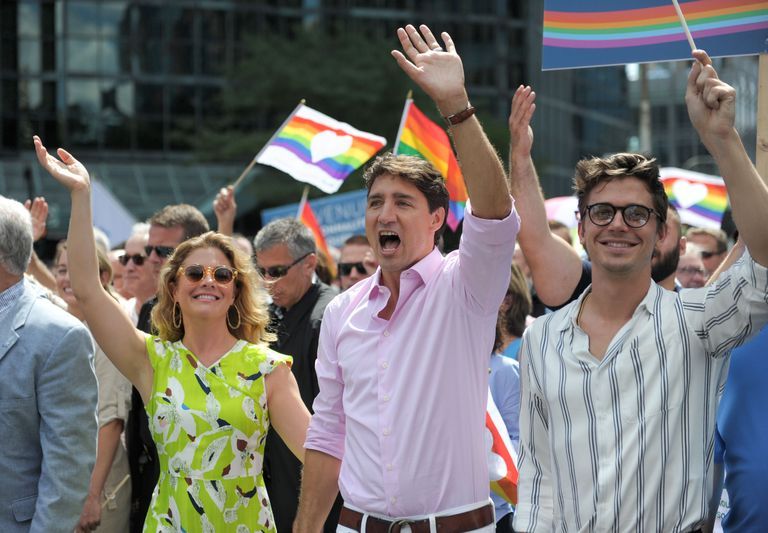 Wow, so rude of Canadian Prime Minister Le Bae and Queer Eye's resident snacamole Antoni Porowski to hang out at Montreal Pride without me. Like, qu'est-ce que TF? How many times do I have to tell them to slide into le DMs before I get an invitation to walk slowly down Main Street/Le Street Main, Montreal, slowly waving and holding a rainbow flag? Those are my two top skills. [READ THE FULL COLUMN]
---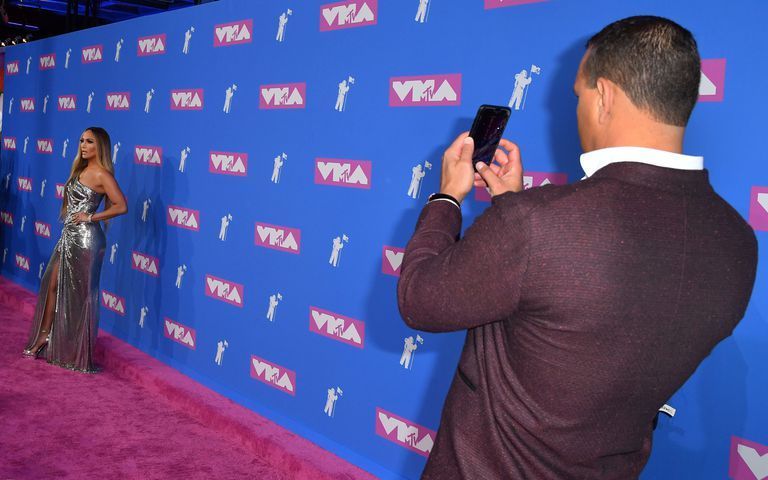 You know what Jane Austen always said: It is a truth universally acknowledged, that a single man in possession of an iPhone, must be in want of an internationally renowned, multi-platform sensation to constantly photograph. JLo received the Michael Jackson Video Vanguard Award at Monday night's MTV Video Music Award and boyfriend ARod was on hand capturing GOAT-agraphic evidence in his perpetual capacity as the world's best Instagram boyfriend. [READ THE FULL COLUMN]
---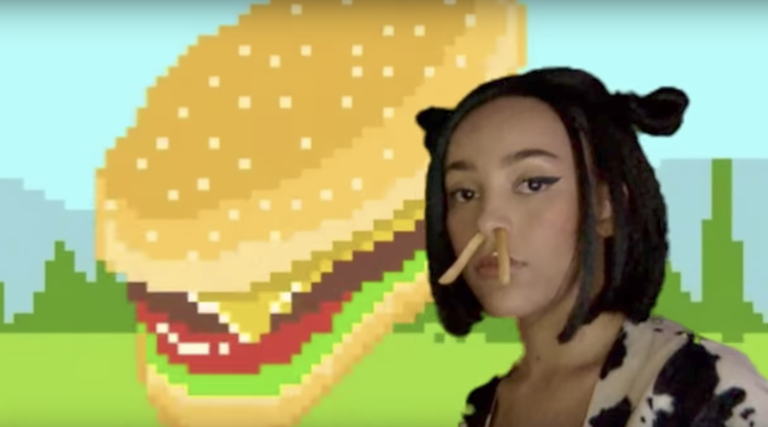 In the two weeks since her song "I'm a Cow" premiered on YouTube it's wracked up almost five million views and legions of fans. And it's easy to see why. The song is simple, aggressively low-tech, and silly. It'll get stuck in your head but not in an annoying way like a commercial jingle. Instead, it'll just sort of wander around your brain for a while and then take a nap. Because the song is such a chill confection, I thought the best thing to do would be to hyper-analyze it frame by frame. And then take a nap. [READ THE FULL ARTICLE]
---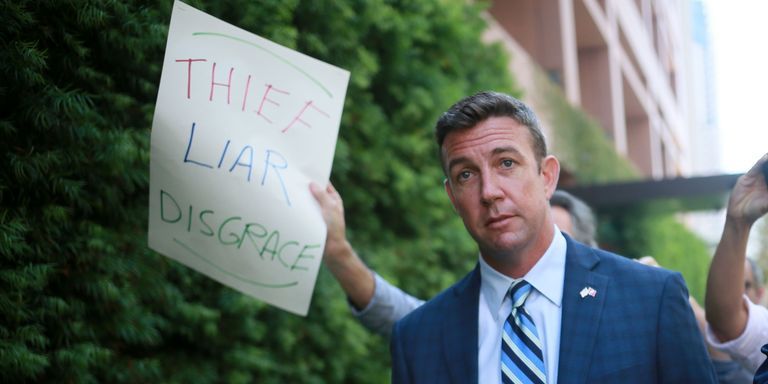 It's eight in the morning on a muggy Wednesday in late August, I am midway through my week of living my life like recently indicted Rep. Duncan Hunter and his wife, Margaret, and I've already overdrawn my bank account three times today. The banks aren't even open yet, but let's be honest—corruption never sleeps. [READ THE FULL COLUMN]
---
Random Thing from the Internet...

Julie Klausner writing about Bob Fosse in the New Yorker is a Venn diagram of my needs.

I send my regards!
Eric