Here for It w/ R. Eric Thomas, #198
Hi! It's R. Eric Thomas. From the internet?
Hi!

This week: the real monster in Lovecraft Country and the real monster on the debate stage.
David and I celebrated our fourth wedding anniversary this week with dinner at home and a bottle of champagne that came in a very cute little champagne purse. I'm not quite sure what to do with this champagne purse but, true to my burgeoning nature as a homesteading hoarder, I saved it because it might come in handy sometime. I find myself doing that a lot more lately, ever since buying the house. A takeout soup container, a random washed-out salsa jar, a particularly nice box, a gifted bar of soap that's not right for us but might be right for someone—they all go on to a shelf and presumably into a mental Rolodex that I guess I'm assuming will stay sharp even though I'm the kind of person who frequently googles "What was that thing I was thinking about?" We'll see! It's just nice to feel like the things you need are within your reach and, with a little rooting around in your basement, at your disposal. We don't save everything, of course. Just the potentially useful stuff. And who doesn't want to live the kind of life where a champagne purse is useful?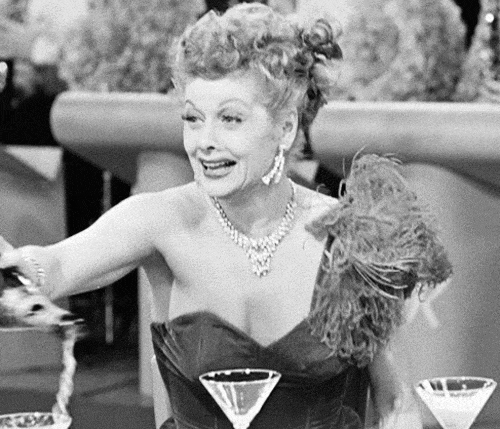 Over dinner we marveled at how unrecognizable our lives today would be to the two people who got married four years ago. I imagined showing up to the church and cornering our less bearded, younger selves dressed like Prior Walter from Angels and cryptically announcing "You will quarantine for months in your house! Also, you have a house! Also, it's in Baltimore. Okay, let me start from the beginning… Actually, never mind, I'm just going to grab some dessert and one of the custom themed cocktails because I didn't get any the first go-round." We all know a visit to one's past can't be squandered trying to warn oneself about the unwarnable. Better just to stuff your champagne purse full of the food you didn't get to eat and remember the things you forgot. I have many regrets about the past, but I think most about the desserts I didn't have—our wedding, this one dinner at a rotating restaurant in Portland, a brunch in 2012 (yes, you can have dessert at brunch). This feels preventable. My version of Back to the Future would just be me, mouth full of cake, shouting "You're going to get laid off in a few weeks and Trump is going to—well, you'll see. Anyway, this is delicious! Tah-tah!"
It's true that I'd be laid off a few weeks after our wedding, and David's job would lose grant-funding and disappear around the same time. And it's also true that those events would make way for me to pivot full-time to Elle.com and propel us to Baltimore, where I always order dessert. In the moment, four years ago, everything seemed great, and then bleak, and then scary, and then possible. One of the things I talk about a lot in promoting Here for It is how cathartic and sometimes therapeutic the act of memoir can be. You get to decide where a story ends and where it begins. Our lives don't necessarily follow a rising action graph but when you plot it out in retrospect, you get to decide what it meant, how it turned out, whether you got what you wanted or wanted what you got. It isn't to say that you ignore the parts of the past that you didn't like (I will always hold those lost desserts in my heart), but rather that our pasts contain a multitude of stories, and even more ways of looking at those stories. And some of those stories, hopefully many of those stories, will have happy endings. And then, you know, life will go on—beginning and ending and beginning and ending. Dessert followed by hunger followed by appetizer followed by dessert.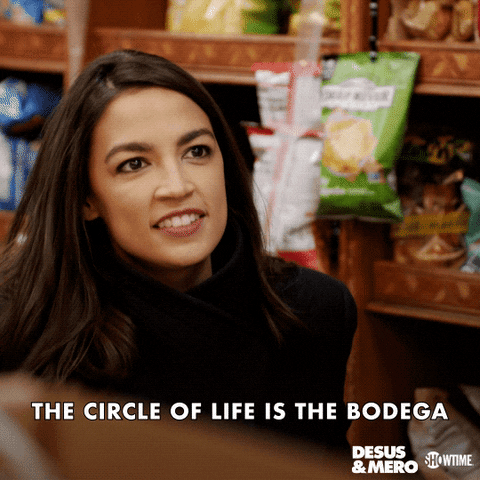 Another thought that tickled us on our anniversary was the sheer impossibility of trying to explain our lives to the people that we were. "Account for yourselves!" our younger selves would bellow. And we'd be like "Okay, so Zoom is a virtual meeting platform… wait, do you know what the internet is? Yes, of course you do. Just making sure. Never mind. You'll figure it out!" I imagined telling my young self "So, your wedding is library themed, eh? Seems like you enjoy books. Ever thought about writing one?" And then my younger self would say "Maybe! I'm kind of into plays at the moment." And I'd yell "THEATER IS ON ZOOM NOW! EMBRACE RADIO DRAMA! Also, you wrote two books and they came out in the same year." And my younger self would say "That seems excessive. Is one of them my long-gestating novel about a young couple that is visited by one of their older versions, prompting them to make massive changes as a result?" And Old Me (aka me today after living the last three weeks) would reply "What? Oh, no, I forgot about that. Yeah, you never finish writing that. Seems unrealistic. Anyway, you co-write a really excellent biography of Representative Maxine Waters with Helena Andrews-Dyer, featuring gorgeous design, illustrations by Sabrina Dorsainvil, and a host of extraordinary stories from her nearly 50 year career. It comes out on Tuesday, October 20, 2020." And my younger self, four years ago, would say "I'm sorry, I'm not sure I know who that is."
A lot can change in four years. A lot can change in a year. Or in eight months of quarantine. Or in the four weeks of an October in an election year. Who knows what is beginning or what is ending. But I'm particularly thrilled and amazed that this one part of the story comes to a triumphant ending in two days with the publication of Reclaiming Her Time: The Power of Maxine Waters, a book about a person whose story far precedes mine, who I stumbled upon late as hell a few years ago, and whose fiery presence, fierce dedication, and formidable career changed the direction of my life. I hope you'll pick up a copy of the book from a local bookstore or order it from Bookshop.org or your favorite bookseller (you can find links and more info at HC.com/MaxineWaters) and after that I hope you have dessert.
---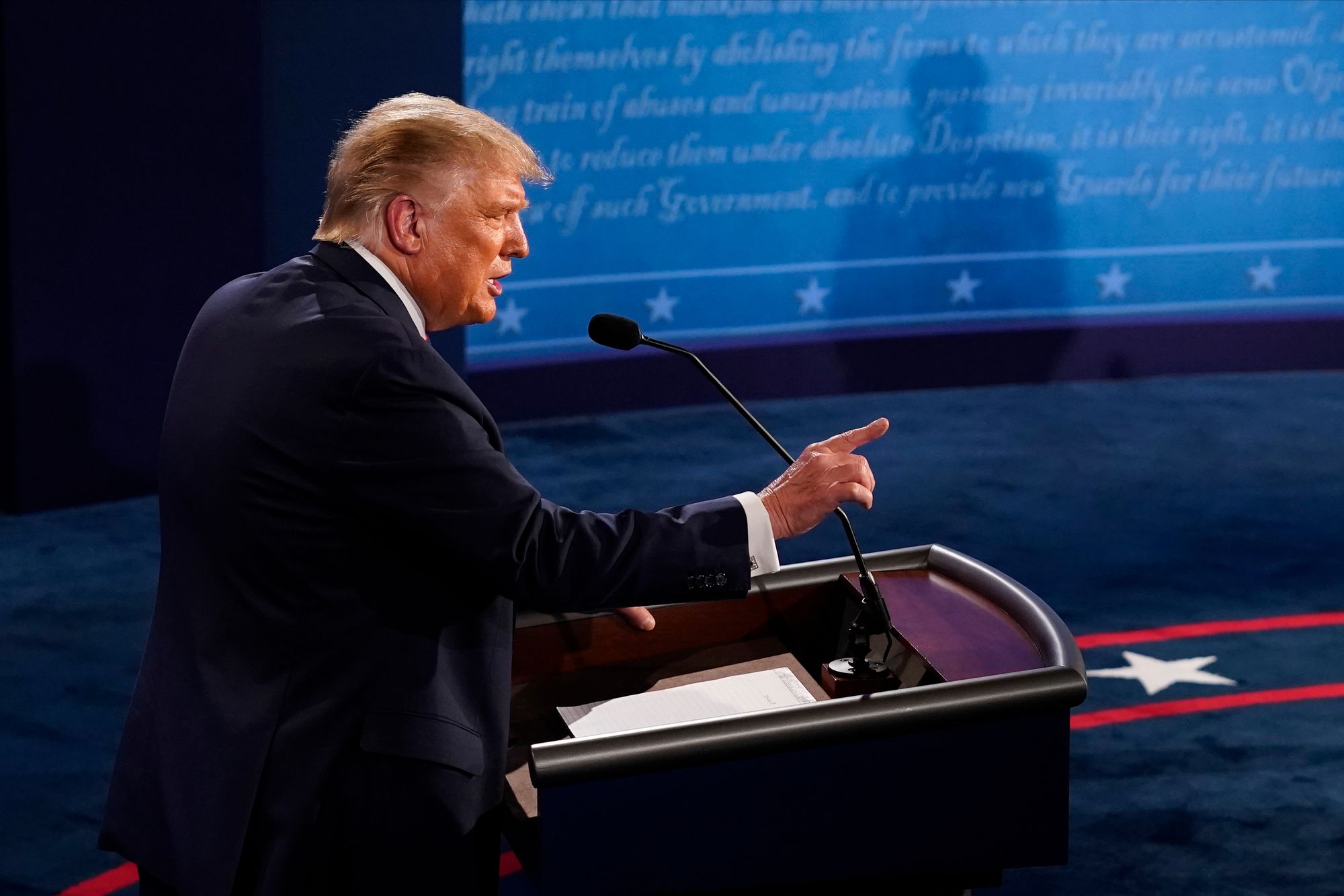 Not to sound like an originalist (I believe Black people are people so that disqualifies me) but the historical spirit of presidential debates doesn't hinge on breathing the same air, refusing to answer the questions asked, or pretending to not know anything about white supremacist groups. In the first ever debates, Abraham Lincoln and Stephen Douglas used a format where one spoke for an hour uninterrupted! And then the other spoke for an hour and a half. And then the first candidate rebutted for half an hour. This happened seven times. Impressive, but, let's be honest, that sounds terrible. You want me to watch 21 hours of talking that doesn't involve Meryl Streep being rude to the residents of Monterey, CA? Indubitably not, my good chap!
---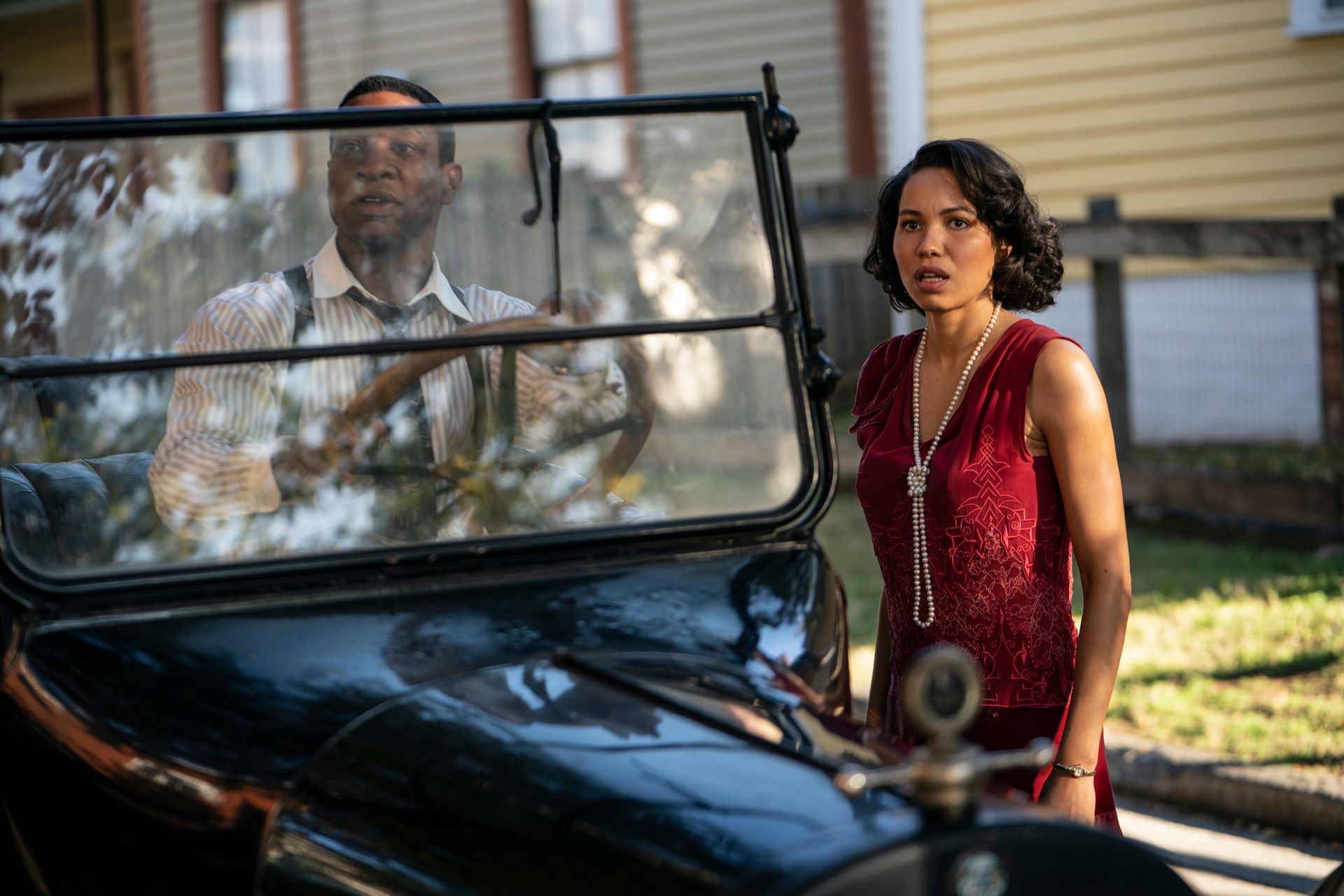 For Watchmen, the Tulsa massacre was an inciting incident, the violent spark that both represented the rot at the core of American society and empowered the central characters in their eventual quest to defeat it. For Lovecraft Country, Tulsa is a bruise on the bone that, when investigated, reveals a cancer that has ravaged a generational line. While both series are, rightfully, concerned with exploring the effects of generational trauma on Black Americans, I think their differing approaches to this central traumatic event speak to their world views. Perhaps this is also a feature of the genres in which they operate. Watchmen's superhero narrative necessitates a mounting conflict in which good and evil are more or less equal adversaries—Superman and Lex Luthor facing off. The horror genre, however, often pits talented mortals against the supernatural in a journey that will probably end with the mortal triumphing, but at great cost. Superhero narratives end with the heroine rising above the rubble—Angela Abar in her backyard; horror narratives often end with the heroine covered in blood and spent—Laurie Strode in a cabin.
---
Giveaway!
I'm hosting a giveaway for a Reclaiming Her Time prize pack, featuring a copy of the book, a tote bag, and assorted other custom goodies, on my Twitter and on my Facebook page. All you have to enter do is tag someone who loves Rep. Waters on the FB post or retweet the tweet! We're picking a winner on Tuesday, so enter by Monday, October 19, 2020.
ENTER ON TWITTERENTER ON FACEBOOK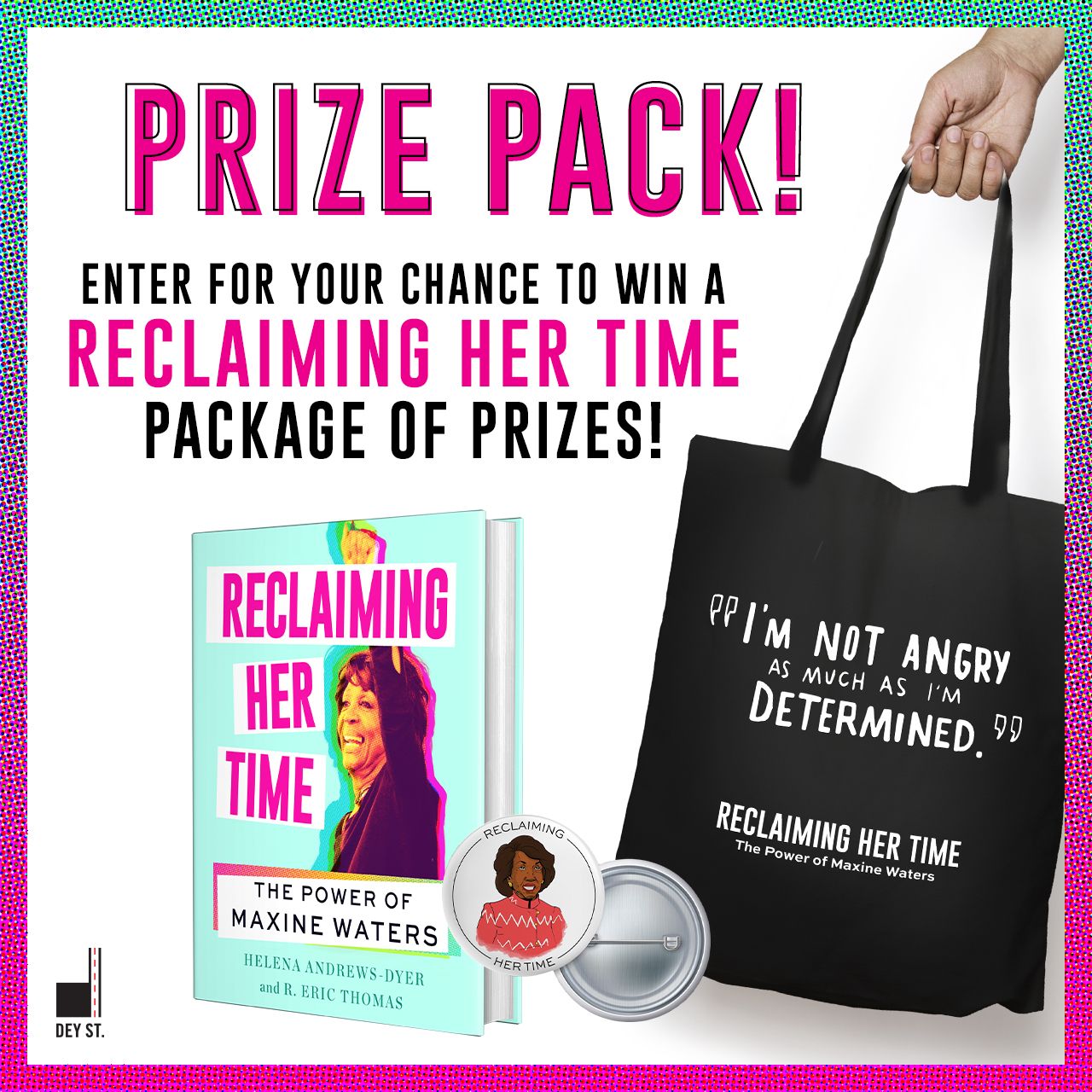 ---
Let's Hang Out!
I talked about writing humor on Twitter on Delia Cai's Substack this week; click here to read the interview!
---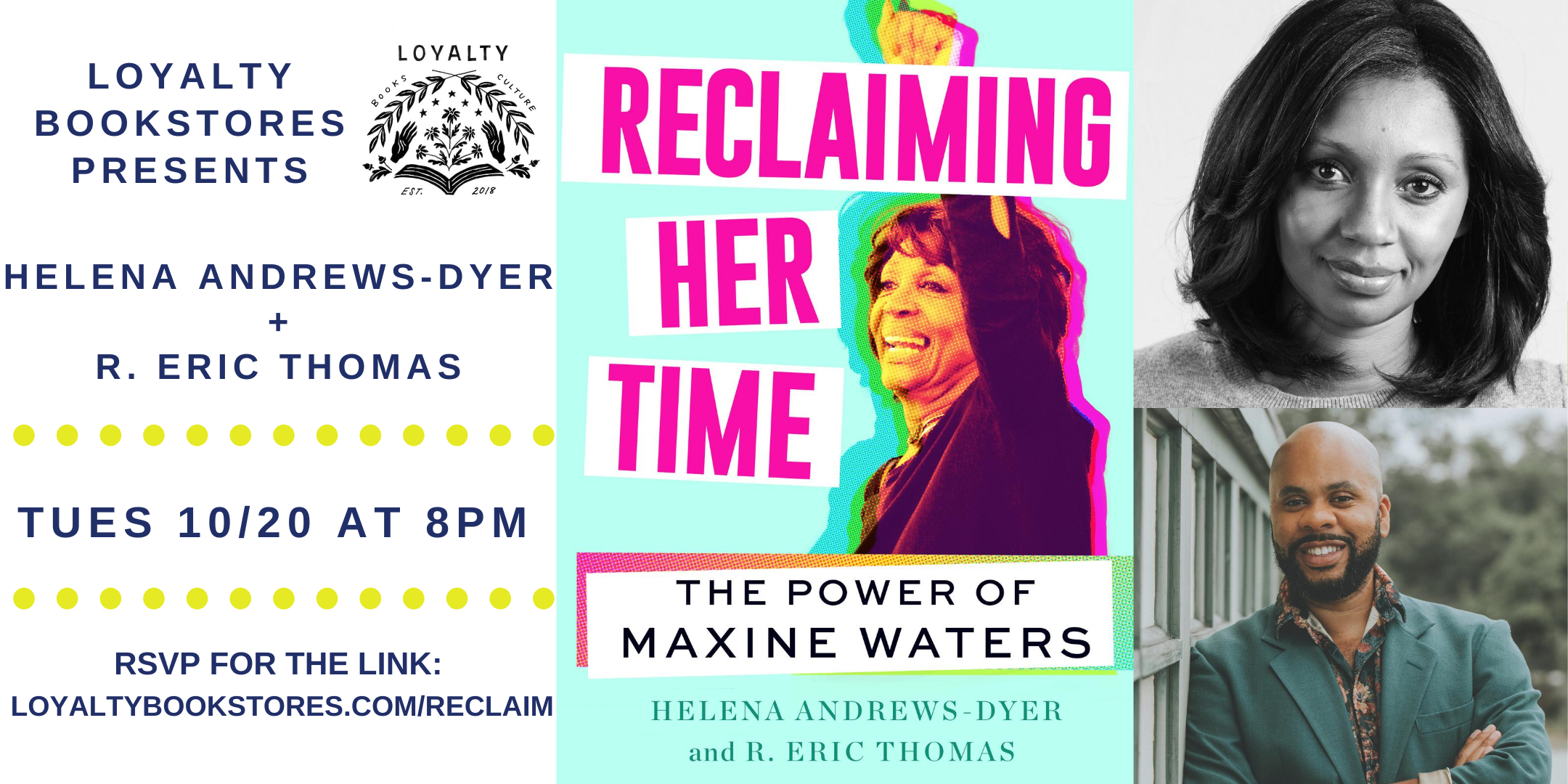 ---
Random Thing on the Internet
I think about the strawberry shortcake at Cheesecake Factory a lot. They are known for cheesecake. Such is the nature of their factory line. They were under no legal or infrastructural obligation to go so hard on the shortcake. They could have left that responsibility to the Shortcake Factory. But they did not. They carried that mantle. And for that I am grateful.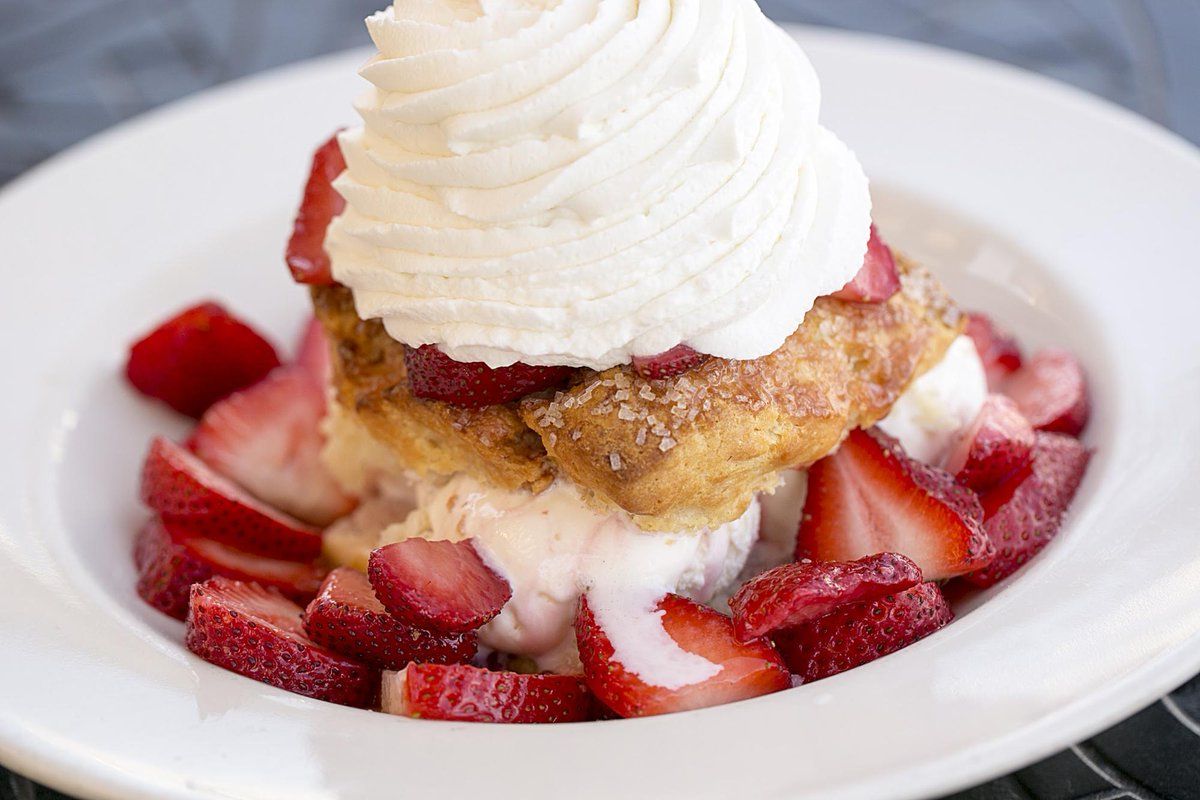 EMBRACE RADIO DRAMA! ,
Eric