Here for It w/ R. Eric Thomas, #191
Hi! It's R. Eric Thomas. From the internet?
Hi!

This week: Reporting live from Lovecraft Country plus I was in TODAY!
We finally moved into our house yesterday so that means I am writing to you from our back porch, staring at the woods, waiting to become the subject of a Dateline investigation. If you read the essay in Here for It called "Molly, Urine Danger Girl" you already know that me and the wilderness (aka suburbia and its homesteading, off-the-grid cousin exurbia) do not see eye to eye. So I'm just pretending that I've rented an Airbnb where they make you unpack boxes for eight hours a day. Refreshing!
All in all the move went incredibly well, which of course did not stop me from being extremely annoying about it (hopefully only to myself, although I repeatedly asked David "Am I being annoying???" and if you have to ask you already know the answer). I think my natural tendency to worry about everything combined with anxiety about a move that consisted of a 30-minute drive in thunderstorms and then backflipped off of my deep need for approval from movers. I just want an A in all things and that of course includes moving. Every time I move I want the movers to walk into my apartment, look around in awe, and then give me a huge grin and thumbs up like the end of Mentos commercial. Is that too much to ask for? That did not happen yesterday and I was spiraling. (They were, however, very complimentary about our paint choices for the cabinets and the living room. So, if you're keeping track of my transcript, it's an A in Interior Design.)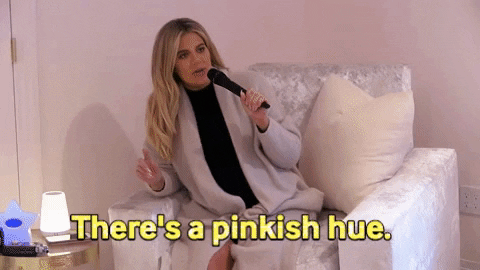 (I come from a long line of anxious people, although we didn't call it anxious until we became high ciddity in my generation. We used to just say "has a lot of nervous energy" which, frankly, I like a lot better. I have energy! I could power a Tesla with my anxiety! I am good for the environment! We don't have a family crest but if we did it would just have on it a terse sigh and a flurry of papers. This feels right.)
We also hired packers, which is definitely a privilege that I am deeply grateful for. If you're in the MD/DC area and need packing I implore you to call Diane at Custom Moves. They specialize in helping seniors transition from homes to retirement communities or smaller dwellings, but I am old in gay years so I feel fine about it. Diane is the best; we hired her team to pack us last time we moved after getting scammed by fake packers on our first move together (one day I will be prepared to relive that caper but alas not today. The wound is three years old but still fresh.) Good packing makes for great unpacking, as everything follows a logic and is labelled well. Legit, we finished the move at 7 last night and the house is halfway unpacked already. Thanks Diane and thanks nervous energy! One of the things I love, though, is that sometimes Diane and co. do not know what to make of our belongings and have to come up with labels like they're contestants on a game show called "What In Gay Blazes?!" My second favorite box is labeled "Clothes from chair" which is accurate but also a read. My favorite box is labeled "Mardi Gras clothes." I have not ever been to Mardi Gras. I opened it, muttering "What in Gay Blazes" to discover a bunch of regular clothes I have worn on various vacations and once to a Zoom book club meeting. Every day is Mardi Gras if you try hard enough.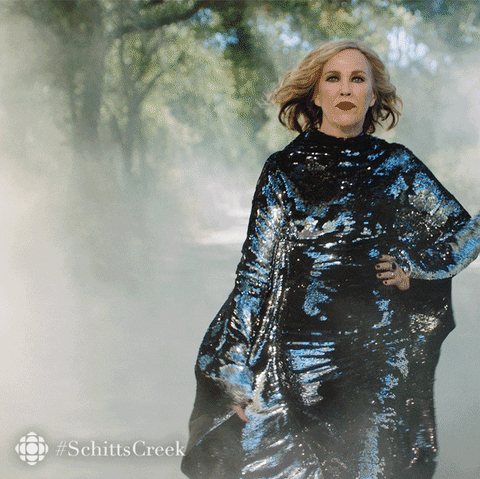 As my nervous energy about unpacking slowly ebbed away in a tornado of unpacking, my nervous energy about spending my first night in the house started rising. THE WOODS ARE FULL OF DARKNESS. I figured I'd toss and turn but eventually power through it and emerge today, someone blithely unbothered by the fact that serial killers and panthers are probably camping out in the trees. That half-happened. But then at 3 am I heard glass breaking and I startled awake. Actually, what had had happened was I literally made myself imagine hearing glass breaking in my dream and I knew it was in my dream and yet I still made a thing out of it. I was so aware that the glass was in my dream that Jarrod showed up in my dream and said to me "You know this isn't real." And then I argued with Jarrod saying "what if the glass was real and the dream was tricking me into thinking it wasn't?" and I forced myself out of REM sleep. Literally dragging my subconscious into the present like Joseph Gordon-Levitt lassoing all those sleeping bodies in Inception.
So then I was awake and terrified, which is my normal state of being. I crept downstairs and scowled at the dark windows. I couldn't see anything and I just imagined some murder clown standing in the darkness looking at me in my altogether giving a terse sigh. What a mess. Then I couldn't get back to sleep! I still haven't been back to sleep! At one point, someone pulled into our driveway to turnaround and I was like "Christina, bring me the axe!!!!" Actually, I just sat there and imagined a bunch of Klansmen getting out of a minivan like a clown car. Truly deranged. I was also waiting for the sound of the mailbox exploding, which is the least ridiculous thought I'd had all night. See, on the NextDoor app people are losing their shit about a spate of mailboxes that have been blown up by firecrackers. I say spate, but I believe it was three in separate neighborhoods. This is, indeed, very scary and should be dealt with but NextDoor is definitely not the place. I read NextDoor because I am deeply invested in White Drama and this episode did not disappoint. Everyone is pretty sure this is teenagers or college students and they're very split about whether it's harmless fun (!!!!!) or a crime. They are ARGUING about this. WHITE DRAMA! Then, one dude got on the horn and admitted to God and everybody that he was pretty sure that the mailboxes were being blown up by protesters. Baby, what in Caucasian Blazes?! This man really thought that peaceful protestors in Baltimore traveled 30 minutes away to blow up one (1) mailbox every 10 to 12 days as a form of protest? Hon, that's too much nervous energy. You need to drink some chamomile tea and go sit in your prayer closet. Let the professionals handle this. And by the professionals, obviously I mean me.
---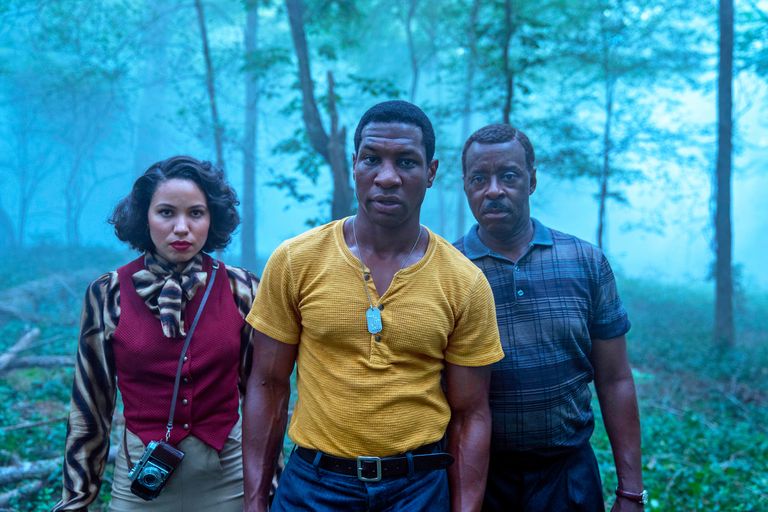 Misha Green's series, based on Matt Ruff's novel of the same name, is an intricately constructed creation, expertly designed, written, directed and acted so that it works on multiple levels: historical drama, contemporary commentary, psychological realism, and—gird your loins—old-fashioned scream fest. I do not like to be scared. If you scare me, I'm calling the FBI. I'm not playing any games. But it seemed clear that Lovecraft Country has more than just terrifying me on its mind, so I gave it a shot and was rewarded with a rich, daring, blazingly funny show that gets more inventive by the minute. One could write whole theses on the references and themes and layers of this show, or what experts might call "what is happening," but who will answer the most pressing question of all: How scary is it, and what scary things happen and how scary are those scary things that happen? That's where I come in.
---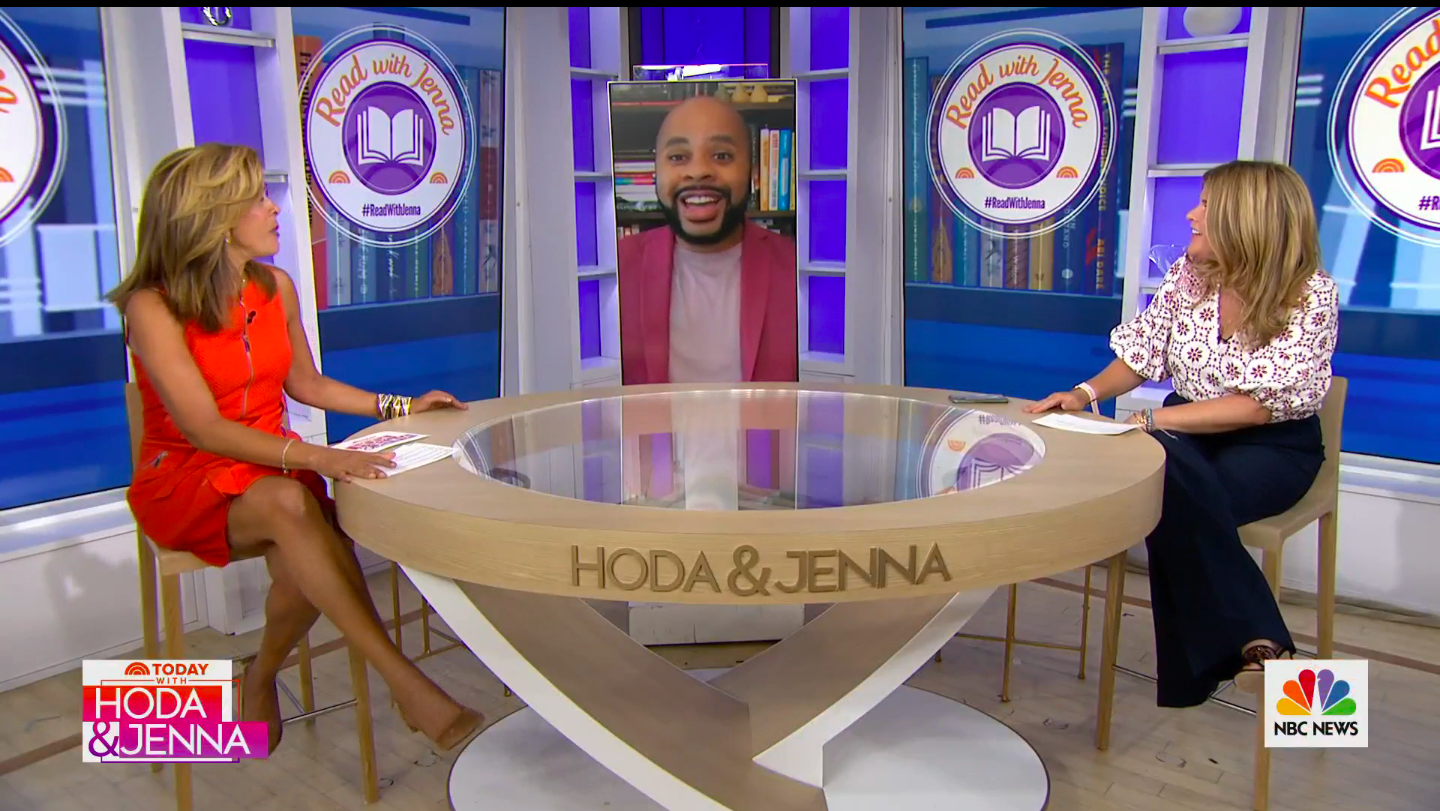 Fun fact: this aired on Friday at the exact same time as Diane was packing our apartment. What a day! It was pre-recorded, which is why you do not see Diane wandering though the background trying to figure out why I have so many rompers. I wasn't even at the apartment when they packed because I had an all-day Zoom meeting, so I felt like when the team of movers come in during the Inauguration and completely pack the White House and move the outgoing president out. (Let's all manifest on that image for a few months.) Anyway, Jenna Bush Hager and Hoda Kotb are SO NICE and appearing on Today via FaceTime is very nervous energy-producing!
---
Random Thing on the Internet
I am powerless against the allure of the musical Anything Goes and strong a capella arrangements and this video has both, so I was already pre-disposed to love it. But baby, these three artists keep upping the ante in surprising ways. Dramaturgically, I have a couple questions about the combination of songs herein but aesthetically? CHEF'S KISS!!!! I literally stood up and screamed at one point toward the end. OBSESSED.
---
Reclaiming Her Time: The Work of Maxine Waters by Helena Andrews-Dyer and R. Eric Thomas, on sale October 20, 2020!
---
Here for It, or How to Save Your Soul in America by R. Eric Thomas, on sale now!

---
What in Gay Blazes?!
Eric