Here for It w/ R. Eric Thomas, #174
Hi! It's R. Eric Thomas. From the internet?
Hi!

This week: Britney burned down her gym (no big deal!), watching 13 Going on 30 in quarquar, and Meryl, Audra, and Christine are the best lunching ladies.
I have spent so much time this weekend contemplating my own face. This is not something I normally do. I am aware of my own face but we have a bit of an estranged relationship. Information about what my face looks like is none of my business. I frequently forget what I look like, to be honest. My face-blindness begins with me. So, this new reality where I (and all of us) spend hours having video conversations with others whilst also staring at a little box with our own face in it has been jarring, to say the least. Every time I catch my resting listening face I feel like I've stumbled into a Marina Abramović performance.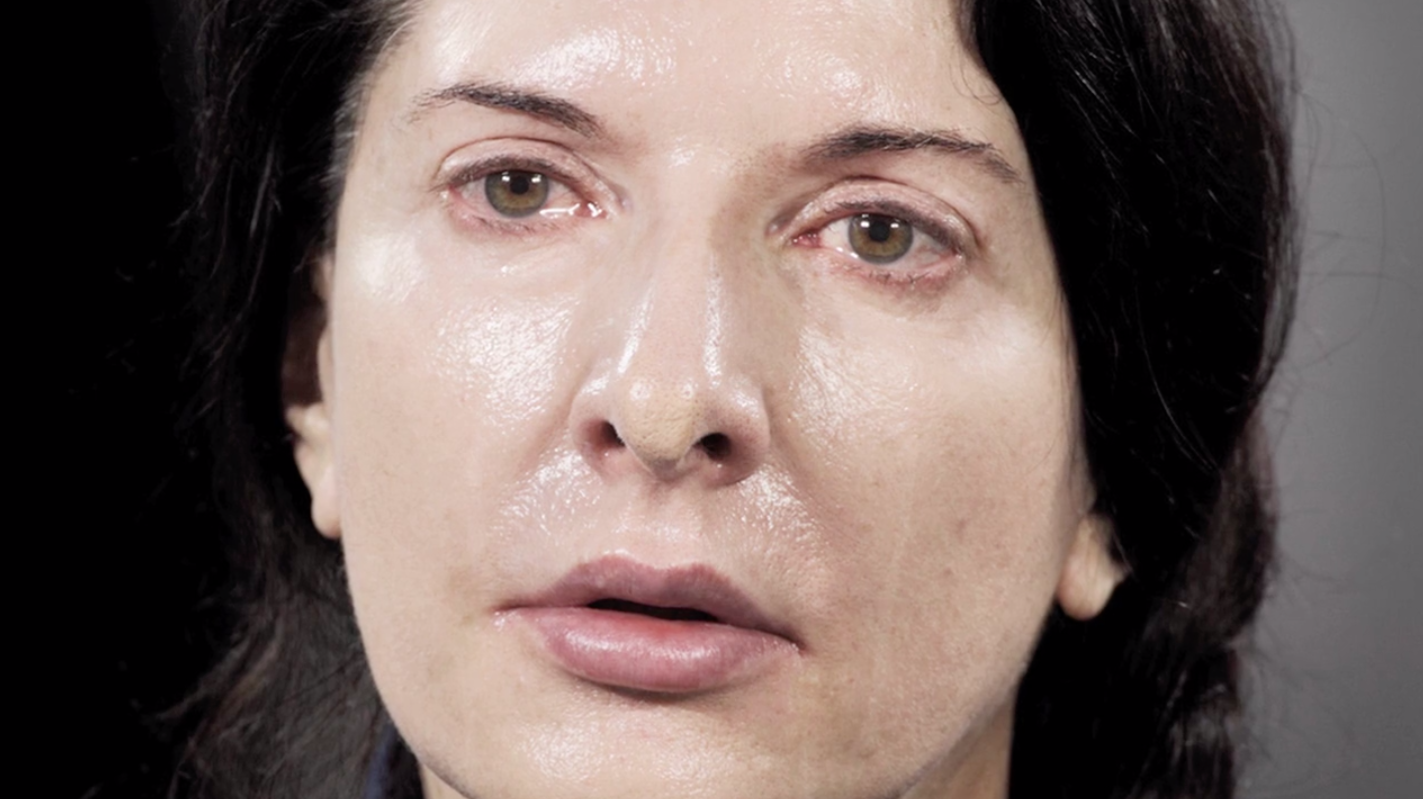 Or… if I'm being a little too real for a moment:
I know that you can hide your self view on Zoom but let's be practical. I'm not a monk! If my face is there, I'm going to look at it. If I don't like what it has to say, well, that's my own fault!
Being on Zoom calls, especially ones where I'm listening more than I'm talking, has become a strange exercise in presence. I'm only half-joking about Marina Abramović, The core idea of her 2010 performance piece "The Artist Is Present" is that there is a strong human need to be seen, to be present, and to be in relationship with others. "We are texting each other messages and we just live around the corner from each other. So much loneliness," she said about the project, listing a critique about the past that, strangely, has become a saving grace in the last few months. Abramović would sit in a chair across from a willing participant and they would look at each other with a neutral gaze, no speaking, no movement. And it was often quite overwhelming and powerful. When's the last time someone just looked at you in the face, in person, for a prolonged period of time? What is the feeling of being looked at and looking? How do we know that we're present?
This absolute wilderness is where my mind goes every time I catch myself scowling in concentration on a Zoom call. And I am immediately taken further out of the moment and deeper into it at the same time. "Why do I look like that when I listen? Oh, and am I listening and internalizing or just letting sound happen at me? Oh, and it looks like I'm lifting one eyebrow—I was not aware I could do that. Oh, and are all these people looking into their screens also contemplating their faces right now, as well as the matter at hand, as well as what to have for lunch, as well as what this moment will mean in the grand scheme of things?… Oh, and should I change my moisturizer?"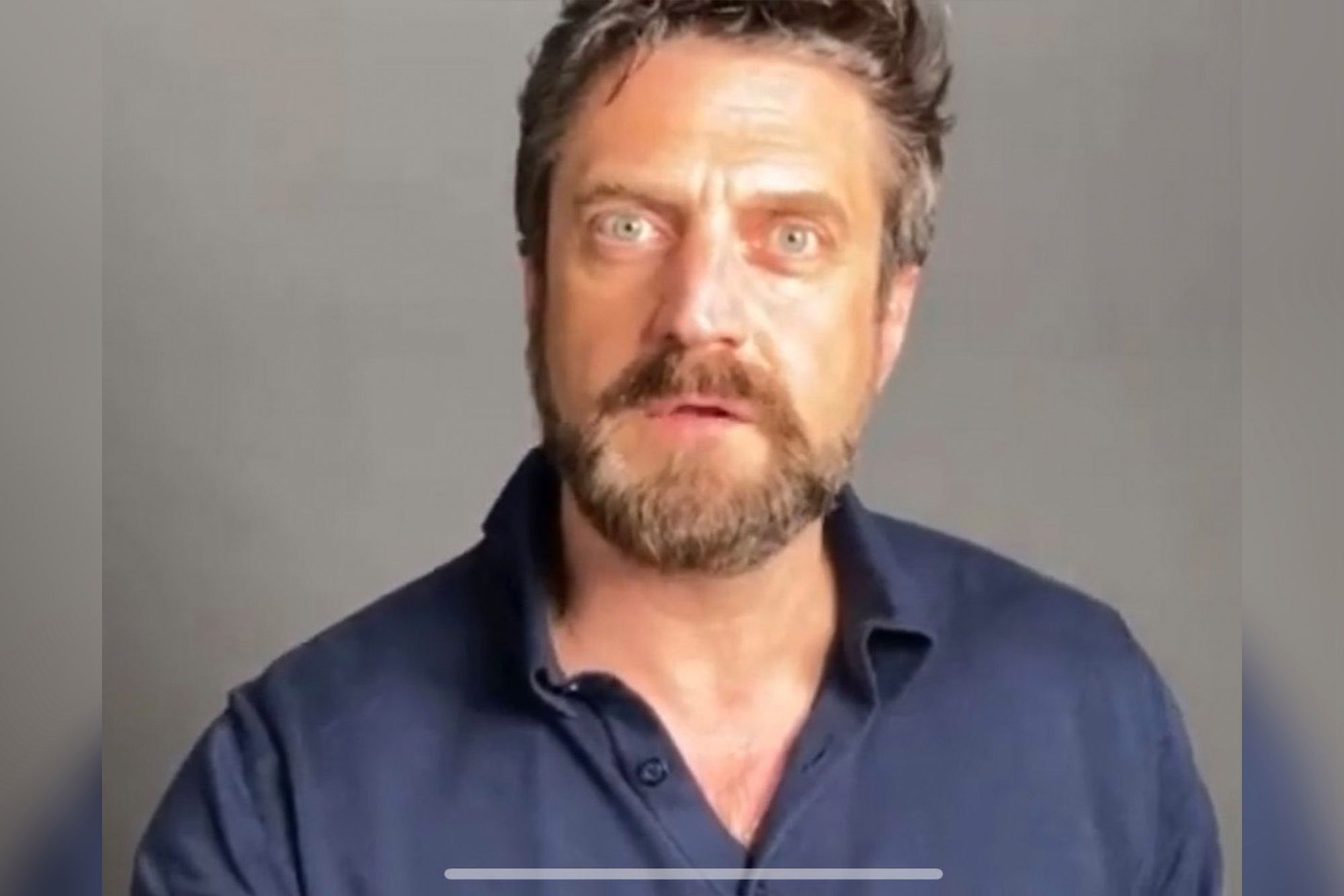 I spent a total of 9 hours this weekend on Zoom interviews for a position we're hiring for at FreeState Justice, an organization I serve on the board of. It was the longest period I've yet had of business video-conferencing. One that, of course, required intense listening and evaluative thinking. And maybe that's why the subject of my own face kept floating back into my head. I wasn't distracted Tweeting or looking around the room; I was listening to candidates answer questions and thinking about those answers and sometimes looking for facial cues from them or from the other people on the panel to triangulate my thinking and also to remind myself that any of it was real. So, of course, my eyes would sometimes fall on my own face and I'd have a Marina moment with myself. Me and my image: two complete strangers.
(If you aren't familiar with Marina Abramović's project, this short Vimeo is a nice introduction.)
When I'm doing a Crowdcast book event or something where I'm talking for an hour straight I don't have these weird rabbit hole moments with my face. I think it's because I'm performing and my face is animated and that acts as a kind of mask. But even then sometimes I conjure an expression and I get totally distracted thinking Who is this person and what is he doing in my house and should he trim his beard maybe? I've started filming more Instagram video content, which is another strange experience in being acquainted with my face. It always makes me wonder if people who are more active with selfies and video content don't get as freaked out by staring at themselves when they're listening.
Or… maybe I'm just showing my age. "In my day, you saw your face maybe twice a year! As a treat!" Kids these days and their active listening expressions. It seems clear that even kids who are sheltered from social media saturation still have an innate sense of video presence that I would have killed for when I was trying to be a child star (and still would like very much). One my brothers sent me a video he and his son made to augment the remote learning my brother's school has had to pivot to and I was astounded. They made a CRIBS episode about a blanket fort for a S.T.E.A.M. challenge and I immediately turned into Mama Rose from Gypsy. "Michael needs to a Hollywood contract and an HGTV show right now! Where did he learn how to improv like that? Can he connect me with his agent?"
Maybe everybody thinks that their nephew is a social media genius with amazing presence, but I am actually correct in thinking that. Here's a video of them learning solvent and solutes (two words I had never heard of before!) while dancing to "Don't Stand So Close to Me"
I wouldn't normally share stuff about kids in my family like this but I got my brother's permission and apparently Michael is interested in being famous (it runs in the genes). I've watched these videos a dozen time at least. Not only are they delightful but they're another kind of presence exercise—staring into faces that aren't mine but maybe look a little bit like mine or have the familiar strangeness of catching your own reflection in a moment of repose. The feeling of being separated from people—by miles or simply a few feet—and experiencing the miracle of connection simply from looking.
This week! 13 Going on 30 gets a quarantine rewatch and the Sondheim celebration sent me over the edge. But first…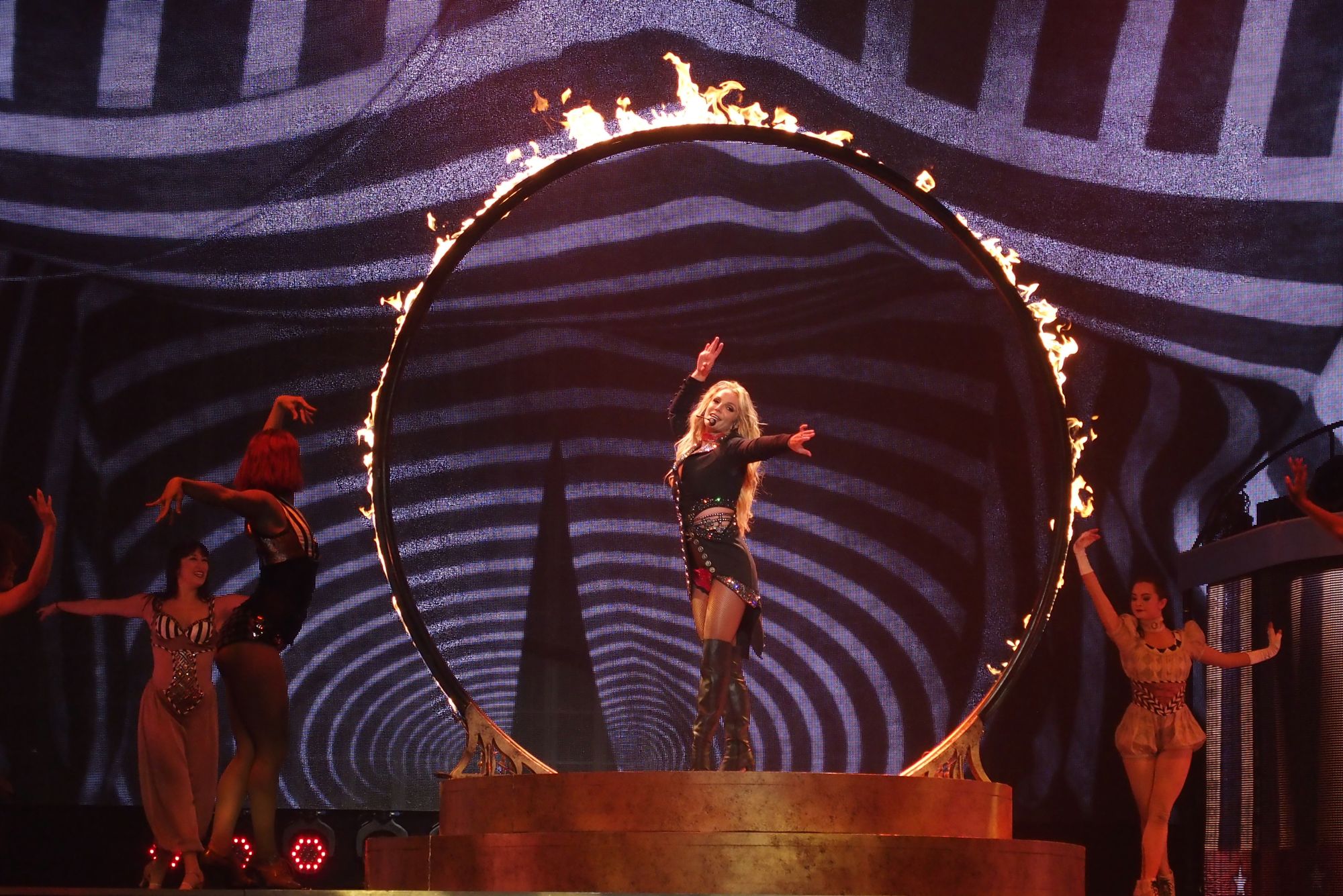 This may come as a shock to you, but Britney Spears's home gym burned down. But, don't worry because maybe it's rebuilt now? Either way, she's standing in it. You could even say the walls of the gym are stronger than yesterday and now it's nothing but her way. How do we know this information? Why because content queen Britney Spears told us herself at the top of an Instagram video that was, shockingly, not actually about her gym, fire, or her gym catching fire. The fire was just prologue.
---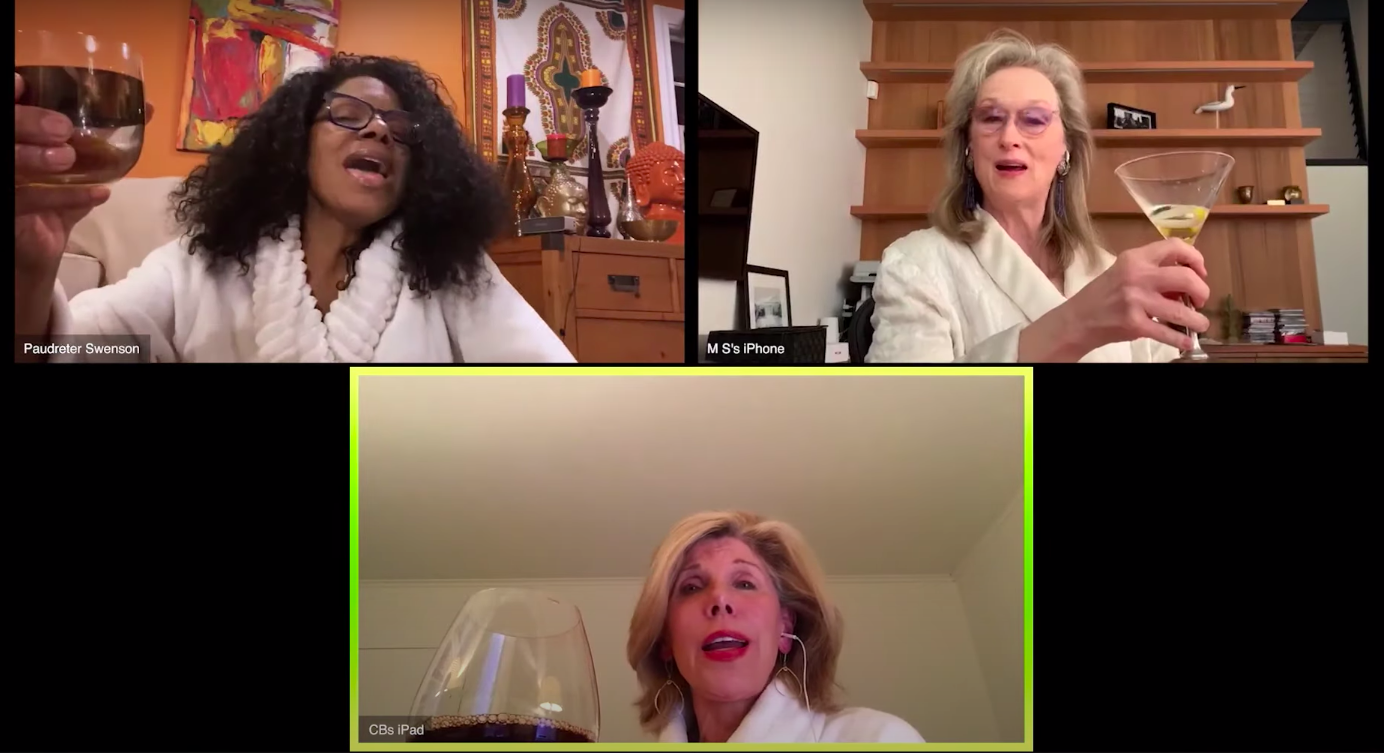 Beloveds, is there any bigger a quarantine mood than Audra McDonald (aka Theatre Beyoncé), Meryl Streep (Oscars Beyoncé) and Christine Baranski (Baranski Beyonské) dialing into a Zoom Happy Hour to belt at each other whilst wearing white bathrobes? Every single Houseparty, JackBox game night, FaceTime coffee klatch, and 50-person Zoom birthday party just felt a chill as the new Supreme of quarantine communication connected to the call using computer audio. The purpose of this call? A performance of "Ladies Who Lunch" by the three award-winning icons and Good Fight performers. (Meryl Streep is not actually on The Good Fight but she is, spiritually, a character in the Good Fight/Wife cinematic universe.)
---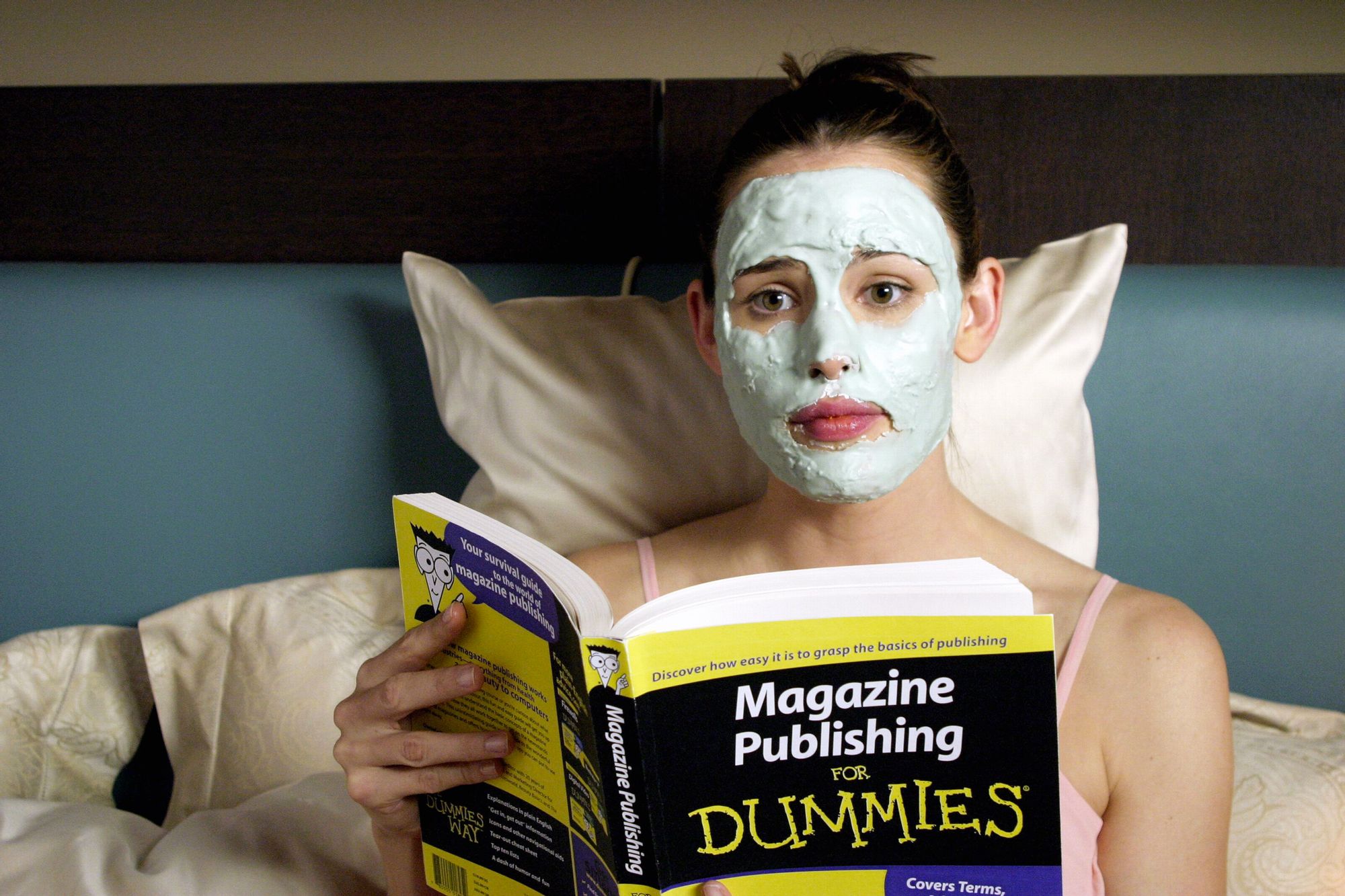 As I embarked on a quarantine rewatch of 13 Going on 30, a delightful "suddenly grown up" comedy that turned old enough to drive last week, the predicament in which Jennifer Garner's Jenna finds herself seems both scarier than it originally did and also more preferable than the present. Yes, I am glad I have thirty-plus years of living experience to help me deal with reality, but—here's a wild idea—what if I could skip over this period in reality altogether?
Since we don't have access to Matty's (Mark Ruffalo) magic dust—the very 1980s "back of the kids' magazine"-style product that transports Jenna 17 years into the future—let's deal with the primary concern of the movie: How bad would a 13-year-old version of yourself be at doing your job? The surprise of 13 Going on 30 is that Jenna's wide-eyed youthfulness and creativity actually make her great at her job as a powerful editor at a fashion magazine (sort of like the one you're reading right now). But forget the magical aging—this is the part that I cannot believe. A middle school version of myself wouldn't even know how to turn on the computer I'm typing this article into, let alone figure out the content management system or what to do when the Slack notification sound plays. True, Jenna devours Magazine Publishing for Dummies, but as someone who has also panic-read that book, it does not have all the answers it promises.
---
Let's Hang Out
Omg y'all! This reading of Crying on Television tomorrow is going to be so good! Readings are weird, Zoom is weird, but these actors are astounding (yes, that's Charlie Barnett from Russian Doll!). The direction by Kevin R. Free is so great! There's sound effects and props! And you'll laugh. A lot. Hope to see you there (just kidding, I'll have no idea who is there!)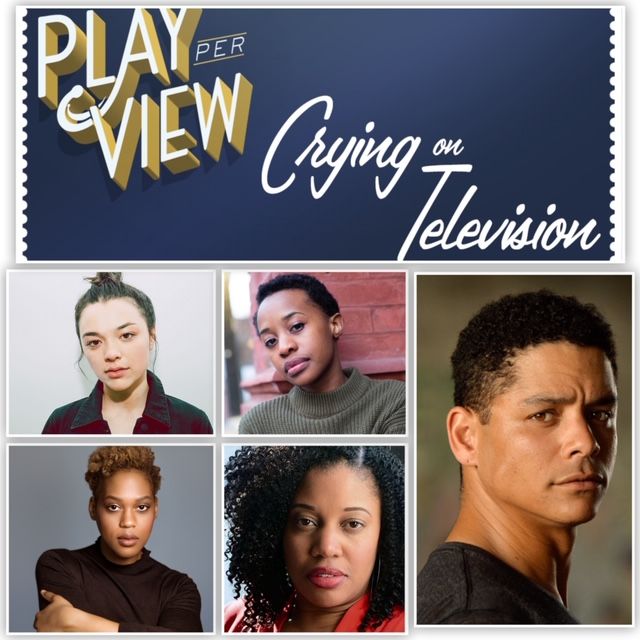 ---
Random Thing on the Internet
Remember the Beyoncé "Countdown" Snuggie video? I hope that guy is having a good day today.
Me and my image: two complete strangers,
Eric