Here for It w/ R. Eric Thomas, #159
Hi! It's R. Eric Thomas. From the internet?
Hi!

This week: Barack and Michelle want to brighten your day, I'm obsessed with The Circle, and Tom? Steyer?
Hey! This week's newsletter is a day late and shorter than normal because I have the flu and I'm completely out of commission. I take the flu really seriously and always get my flu shot, which turned out to be a particularly good idea this year as I'm the sickest I've been in a long time and I can't imagine what it'd be like without the flu shot and Tamiflu. So, hopefully, I'll be back in the saddle next week, but for now I got nothing. (Hilariously, I have a phone interview about my book at noon today so we'll see how that goes… I've had chills for a day and a half and all I can think of is that line from Rent where Mimi goes "Cold, cold, will you light my candle?" so I think that's how I'll open the interview. Also, last night my fever broke and so of course I heard Maureen sing "her fever's breaking…" Apparently, the only medical vocabulary I have is from the end of Rent.)
Let's hang out in real life! Book tour dates!
A note about these dates and places: I want to go everywhere! I'm really fortunate that my publisher, Ballantine Books, is spending the money to send me anywhere at all. But it's not feasible for them to send me on a 60-city tour like I'm literary Beyoncé. So, if your city isn't on the list (yet) it's only because I haven't yet found a sponsoring organization and/or figured out a self-funded trip that will bring me close. But I am really trying to figure out other ways to get to additional cities—Louisville, Detroit, Atlanta, San Fran, and more. I can't wait to see you!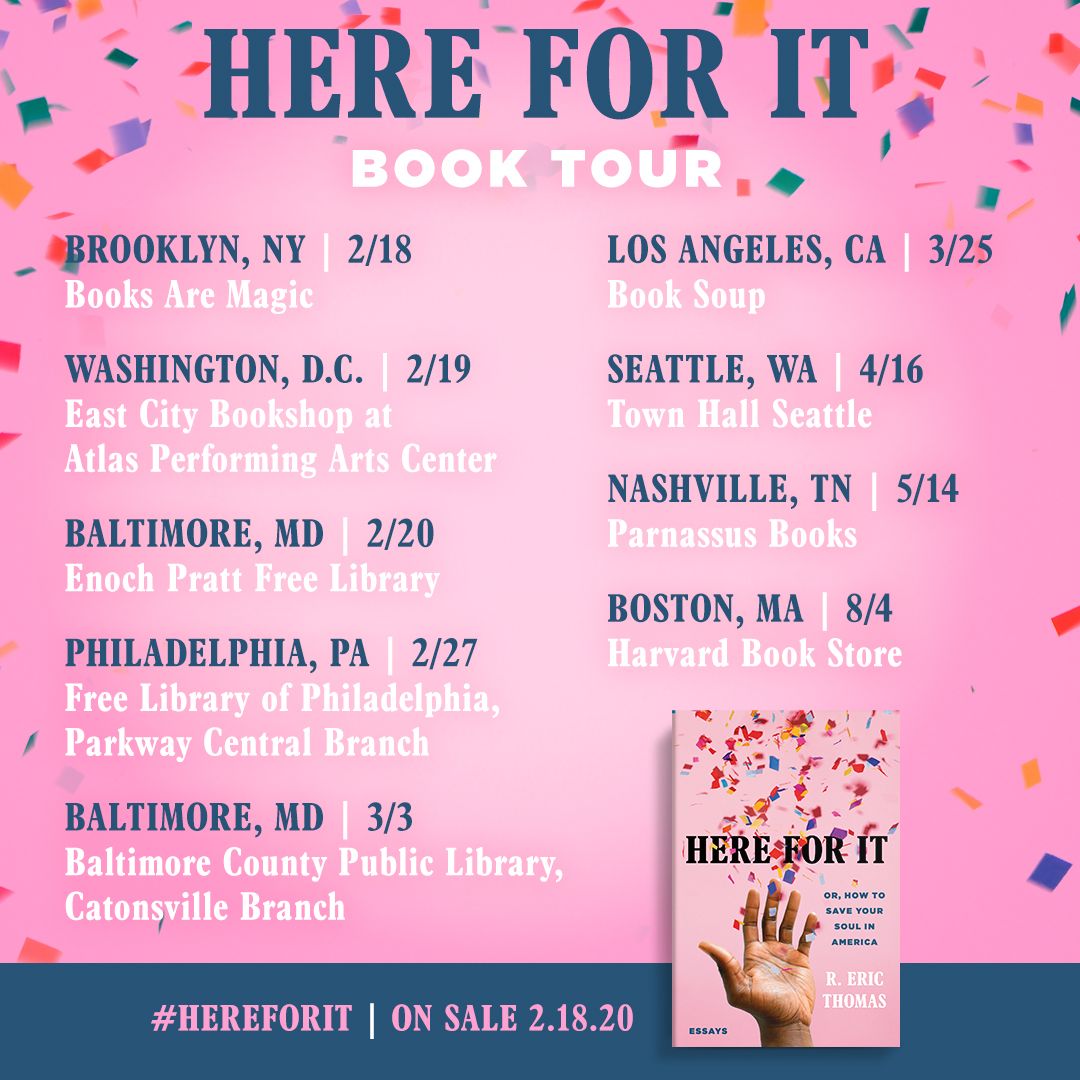 ---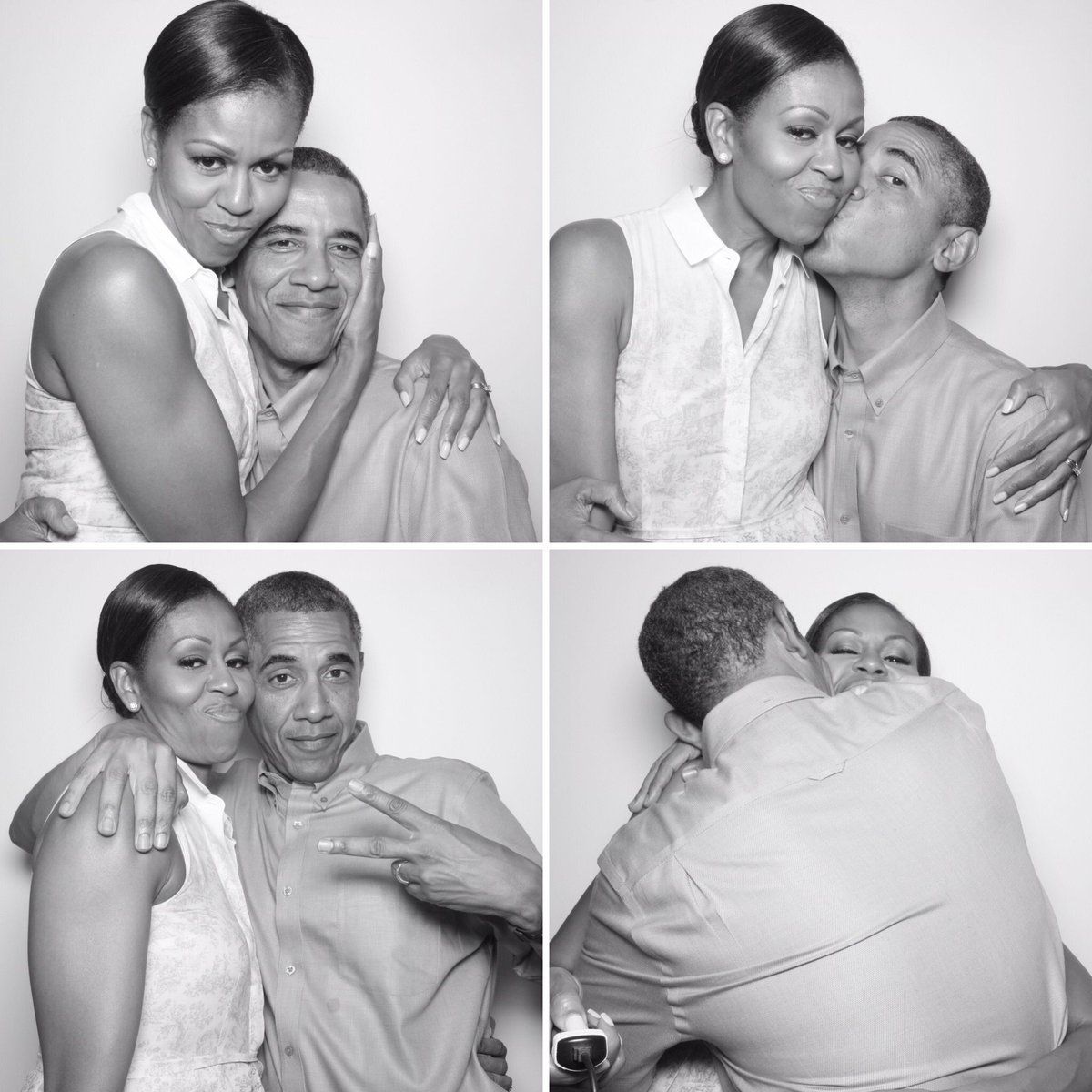 This has enormous "Mom and Dad went to a retirement party with an open bar and a photo booth and had a great time and are texting you about it at 11:45 p.m. and—oops—they just called you and they're giggling at each other in the back of a cab" energy.
---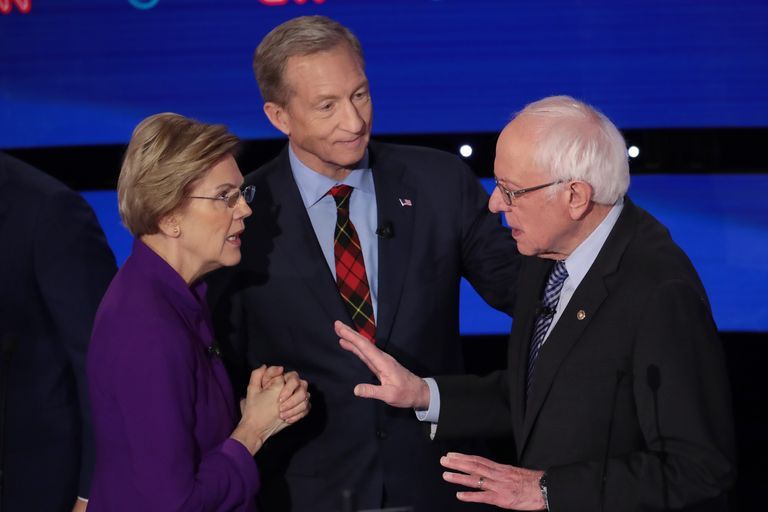 I cannot stop screaming at these photos. Even though I officially don't have any idea who Tom Steyer is, I deeply identify with these photos. This is me in literally every situation: not sure why I'm there, failing to find a graceful way to exit, wondering if perhaps it would help to hear my opinion even though I absolutely don't know what's going on.
You can almost hear his internal monologue which is surely a collection of half-uttered phrases like "Hmm" "I see" "Ah, interesting" "If I can just inter—" Tom Steyer has big "Sorry, wrong office" energy. Which again, I mean literally, but also as a heavy-handed metaphor that would not make the final draft in anything better than our present reality.
---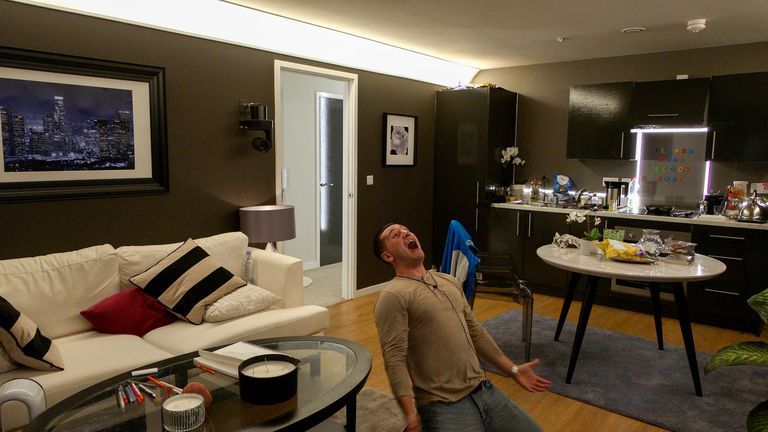 I have attempted, with no success whatsoever, to explain the premise of the show to many people. It's relatively simple but, surprisingly, incomprehensible. Here are some ways I have described The Circle.
It's Big Brother except they're all isolated in their little rooms. So... Big Only Child... Big Time Out.
MySpace Top Eight Live
You know how sometimes people will do speech-to-text on their phones in public and it's really embarrassing? That.
Literally Black Mirror.
A bunch of people yell at a flatscreen in an Airbnb. For a prize.
It's like if you filmed a bunch of freelancers and made them cancel each other.READ THE FULL COLUMN
---
Project Runway Season 18 Episode 6 Recap: This Is Me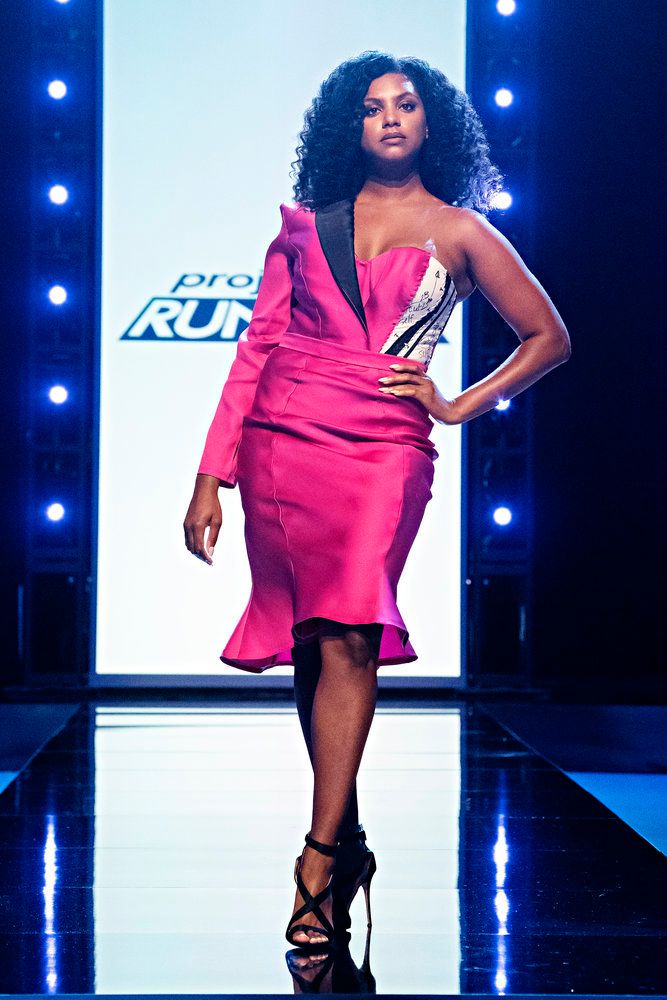 In one of the very best Victoria-isms to date, she's asked who her main competition is. She replies "Geoffrey, Brittany, and Delvin." I would tend to agree, although I think Dayoung and Nancy may be dark horses in this race, especially after this week. In the confessional, an off-camera voices asks Victoria, "What about Sergio?" At this point, Victoria is distracted by futzing around with some the confessional decorations. She turns back and blithely replies "Nooo! Of course not!" as if the idea is ludicrous. Truly, I guffawed. Victoria, with her musical accent, will read you to filth so matter-of-factly that you'll end up agreeing with her. Obsessed.
---
No day but today,
Eric