Here for It w/ R. Eric Thomas, #156
Hi! It's R. Eric Thomas. From the internet?
Hi!

This week: Cats is never going away.
I am frequently in D.C. but rarely as a tourist, or even as a leisure-seeker, so that day or two every couple of years when I get to stroll around monuments and museums, watching hoards parents harangue tired kids into putting some history into their dang heads is always a delight. I feel deeply for everybody in that situation, having been a child once (hard to believe, I know) and having been an adult who just wants the children I am with to appreciate whatever knowledge I'm there to bestow (usually relating to how and why Sister Act 2 is a superior film to Sister Act. And also superior to Citizen Kane, if we're being real about it.) There are large swaths of D.C. where the energy of "We drove for 3 hours so you are going to look at this marble and be well-rounded, dammit" is so thick you can cut it with one of those gruesome medical saws from the Civil War they have hanging on the wall at the America History Museum as if it isn't absolute nightmare fuel.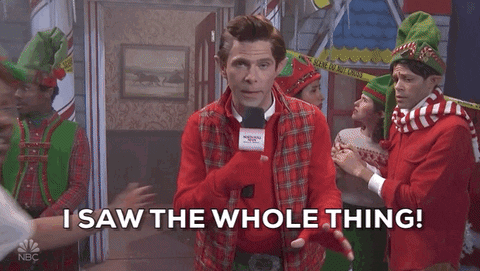 I think I've written about the tourist experience in D.C. here before and I mention it briefly in the first essay in my book, but I felt like it bore repeating here today. I'm really resistant to New Year's resolutions and I always get grumpy about retrospectives and year-end lists because I'm No Fun, but also because Time Is a Construct, and lastly because I can never fully feel the sensation of something ending and another thing beginning. I'm someone who has spent the large majority of this past year working toward and thinking about and stressing over things that will happen next year (it may seem like I'm referring to my two books coming out in 2020 but I'm actually talking about whether JLo will win an Oscar. Her Hustlers Oscar campaign has been my life's work). I am also someone who randomly tweeted about a high school musical I was in in 1997 this morning and then spent two hours fully immersed in memories from it, for no discernible reason. Just a fun thing to do on a weekend: reminiscing about Little Shop tech rehearsal and the 7 (SEVEN) doo-wop girls (three black and four white. That's a whole other story.) Additionally, I spent much of this year working on two plays I began two years ago that are about the present and also the distant past and the way that the two are inextricably linked. So, suffice it all to say, 2019 for me, in this moment, in retrospect, feels like a year that never really began and yet somehow is never really gone, which sort of undercuts the power of a resolution. It's no wonder, I guess, that one of my most listened to songs was Katy Perry's "Never Really Over" (an absolute bop that should have been on every year-end list I begrudgingly read).
With all that in mind, it was actually pretty fulfilling to visit D.C. yesterday with David and three of his cousins, all very fun, hilarious, gregarious New Englanders in their mid-20s. D.C. is a place that is etching the present into marble the minute it occurs; it's a place there the past looms, literally, over everything; it's a place where time moves as slowly as legislation, as quickly as the pervasive scooters, as noisily as a protest, and as stealthily as a Watergate burglar. D.C. feels like a museum in the way that museums are removed and set and also in the way that museums are dynamic and constantly in conversation with the sleepy kids and grumpy parents and everyone else that passes through their halls.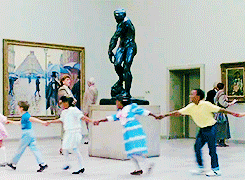 Just after sunset we arrived on the Mall (David had timed it perfectly, of course). The Washington Monument was illuminated by huge Klieg lights and backlit by the amber sky and I couldn't resist taking 9,000 photos even as my brain argued "this is basic" and "who are these photos for?" and "A MONUMENT TO A SLAVEHOLDER?! Regina King in Watchmen needs to kick your ass, Eric." It was pretty. I'm creating content. I'm sorry.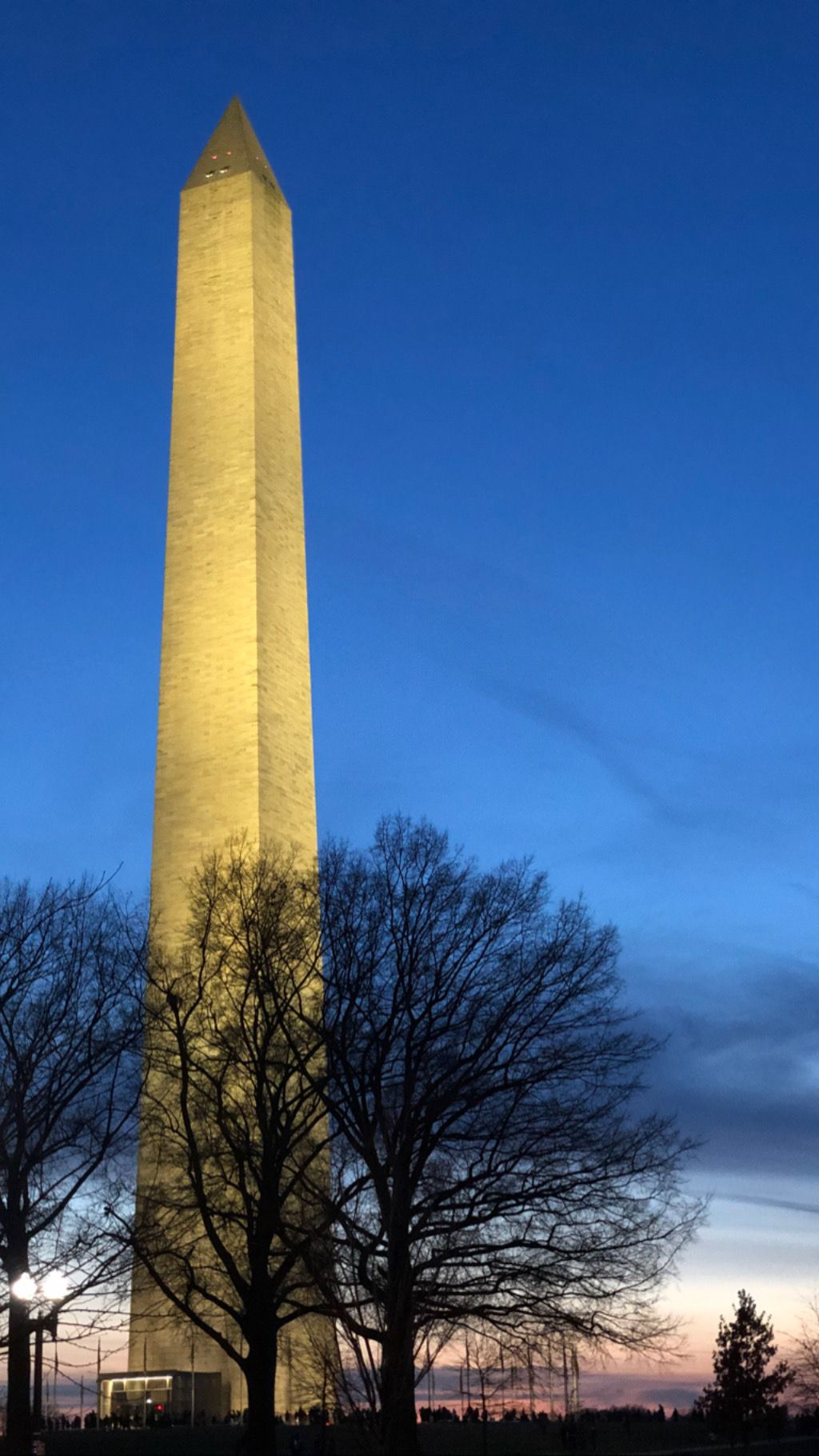 We made our way down the hill in the dusky light that tricks you with its illegibility—your eyes think that you can see more than you can, that the edges of things and the distances between yourself and others are constantly changing. I hate driving at this time of night—not knowing where the boundaries of space are in the murky blue half-light tends to make for a hairy navigating experience. But I found that I loved walking at a leisurely pace in it. (I say leisurely but I'm sure others would argue that it was probably closer to Type-A speed-walking tourist who is mentally calculating whether we can get to the Korean War Memorial and the White House in time to also make the MARC train and why everyone is scootering on the sidewalks when it's explicitly forbidden and what we should eat for dinner and is everyone having a good and educational time and… Well, you get the idea.)
We passed through the World War II Memorial, which is breathtaking in its grandiosity, and the Vietnam War Memorial, which I've always loved for its starkness and simplicity, a controversial point at the time of its creation. We walked the length of the Reflecting Pool because one of the cousins wanted to see where that one scene in Forrest Gump was filmed (a little-known spot called the Lincoln Memorial). The Reflecting Pool is so much longer than I remember every time and I'm awed at the times that its boundaries have been packed with people gathered to advocate for the world they believe in, like, of course, the March on Washington. In the distance, like lightning bugs, flashes were constantly going off on the steps of the monument—people trying to capture the intense (and ultimately ineffable) sight of the Washington Monument reflected in the pool, or trying to get selfies in front of the towering Zaddy Lincoln. When we finally got to the steps, we found that, in addition to the photo-seekers, it was packed with people who just wanted to find a place to sit, huddled in clumps, staring into phones, milling about aimlessly. That aspect of the Lincoln Memorial is so fascinating. It is both a destination and a resting spot; it's been coopted as the National Mall's third space—the monument as coffee shop lobby.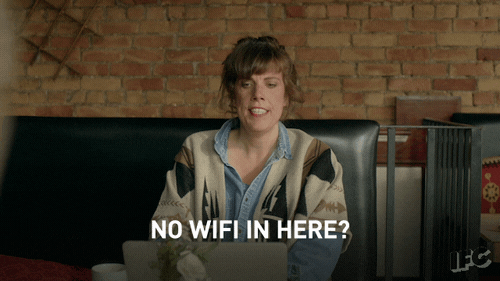 Inside, we stood underneath Zaddy Lincoln, doing the sort of aimlessly looking about that you do when you're too tired to read all the placards and but you feel an obligation to have an experience. One of the cousins asked David and me if we wanted a photo in front of the statue. We declined with that sort of "been there, done that" casualness that is the calling card of East Coasters within driving distance of Washington. But then we thought better of it. We take fewer pictures together as time goes on and though we have been there and we have done that, I don't know that we have any documentation and what did it hurt to take a picture? Maybe it would mean something and maybe it wouldn't? Maybe both.
As we left, navigating the many competing interests and selfie backgrounds on the steps, I spied a bunch of guys who probably old enough to know better sliding down the marble walls of the staircase—the monument as playground, also. What a weird city; what a weird country; what a weird time.
Next year, I promise myself to take more pictures of myself and others in the places I find myself; I'm going to to write down every book, movie, TV show, and album I take in—even if it's just to aid a memory that is, let's be honest, a junk drawer of memes and the full script of Little Shop of Horrors—; and I'm going to try to send my nephew and niece a postcard from the different cities I visit over the course of this year that is both a mystery and a carefully planned attempt at world domination. I'm going to try to put a pin in the place where it begins and also where it ends. Maybe it will mean something or maybe it won't. Maybe both.
---
I was one of the dozens of Americans afflicted by the Cats movie this weekend. I entered a local cinema on Friday night one person and I emerged a completely different, more horrific person: One with a human face and actual human hands and feet and a digital fur body and no genitalia whatsoever but a human uniboob. It's been a journey. The original premise of this article was "The Top 10 Questions I Have After Cats" until I realized that I have nothing but questions. My whole life is questions now, and an unending, high-pitched "meowwww?"
In my 48th straight hour of being awake, a wild thought washed over me like milk pouring out of a spigot at my local neighborhood Milk Bar: What if, like Rebel Wilson's second cat skin, all the answers were inside me? All I had to do was literally unzip my actual skin to the deep consternation of everyone around me, and I'd be free. So, that's what I did. Herewith: every answer you need about this fever dream of a film. I should note: To preserve the integrity and accuracy of these answers, I have consulted with no one associated with the film and done no googling. It's the Jellicle choice.
---
Let's Hang Out
Tickets are on sale now for the Baltimore run of Safe Space. Click here to purchase!
I'll be posting a full list of events for the first half of 2019 next week, but if you want a sneak peek, some of the dates are up on my website here (it is not yet aesthetically pleasing but it's there). LET'S HANG OUT ALL OVER AMERICA!
---
Random Thing In Real Life & On the Internet
I have no year-end list; I really don't remember what happened this year and I liked basically every TV show everyone else liked (Fleabag, Russian Doll, Succession, Veep, The Other Two, The Good Fight, Fosse/Verdon, etc.) I listen to music from decades ago; my podcast queue is so long;  and I see a lot of regional theater and very little New York theater. I do not have Disney+ and I cannot be bothered to figure out how to get it. I haven't yet seen Little Women but I'm sure I'm going to love it next year when I do. In any case, here's some things I experienced in media that continue to stick with me today and hopefully tomorrow. (I've limited myself to 10 because this list got very long and I got annoyed with myself.)
Parasite, every single moment.
Watchmen, also every single moment, particularly Regina King's performance—including a moment of self-doubt and meltdown that reminded me the Cuba sequence in Beale Street.
Jericho Brown reading from The Tradition at Enoch Pratt Library in Baltimore
The time Moonlight won Best Picture (was that this year?)
One of the climactic scenes in The Dutch House by Ann Patchett with the paintings and the door (I won't say more for fear of spoilers, but it's a doozy)
Jharrel Jerome and Marsha Stephanie Blake's performances in When They See Us
The songs, but also the quiet moments of the Amazing Grace doc, particularly the very strange scene when Clara Ward and C.L. Franklin enter
Audibly gasping in delighted shock at the cake fight in Red, White, and Royal Blue
"Saturday Night's Alright for Fighting" in Rocketman
Shoshana Bean sobbing through "She Used to Be Mine" in Waitress (also Noah Galvin's amazing performance in the same)

Maybe both,
Eric