Here for It w/ R. Eric Thomas, #150
Hi! It's R. Eric Thomas. From the internet?
Hi!

This week: Pouring water on the impeachment inquiry, Chris Evans in a white suit: discuss, The Crown returns with more juicy drama.
I have written about my therapist, Brian, here before. I love my therapist; I am so grateful for my therapist; I am furious that he will never read this. He studiously avoids my work or media mentions of me as a way of creating a professional boundary which I respect but do not like. Everything I do is for attention; I have to get another therapist just so I can talk about how my first therapist is publicly ignoring me! What a mess! My insurance company doesn't know how to process this. I'm like, "Take a number, honey!"
I talk a lot about work in therapy these days. Out of context, that maybe seems bad but, trust me, this is progress. Ya boy has been all over the place the last few years; grappling with some career quandaries is basically a vacation. A few weeks ago, I mentioned to him a situation in which I accidentally got involved in a local controversy that got me mentioned in a few local papers. I hadn't done anything wrong; I was just controversy adjacent, which is normally fine but in this instance got a little uncomfortable. He mentioned that he'd been reading one of the articles and came across my name and stopped and turned the page. My dude didn't even get to see how to the controversy played out (not well!) I feel bad for Brian in this respect. But also I see this as a challenge. I must attain media dominance to get his attention. If I'm on every page, he can't turn them all! This feels like a healthy decision.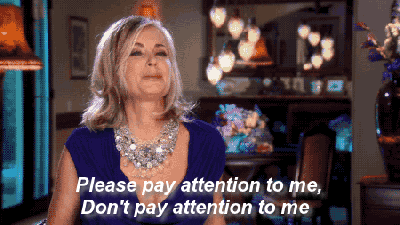 Another day, I was doing my usual 3-hour preamble to whatever my issue was and I mentioned doing an interview for a magazine. "Dammit!" he said, "Now I have to cancel my subscription." He was kidding, of course, but I made a mental note to see if they can put me on the cover of the magazine. Ubiquity; that's my therapeutic process. Like, Beyoncé's therapist isn't walking around plugging her ears every time someone plays "Single Ladies." Let's be serious about this. I just want my therapist to treat me like Beyoncé's therapist treats her.
In the same session that I mentioned the magazine, I noticed that he had changed his computer desktop from something nondescript to a still from this GIF of Michael Scott.
I found this incredibly funny and I really enjoyed doing talk therapy while Michael Scott stared at me from across the room for a few weeks.
Then, suddenly, I came in one day and found this on the desktop background: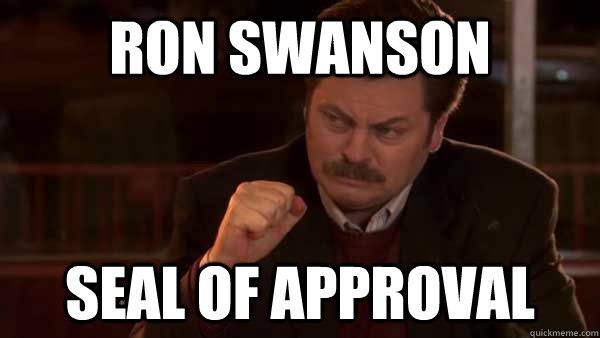 A development! I found even funnier as it connoted some sort of narrative arc to this desktop photo journey. I asked him about it and a whole story came pouring out! I won't go into it here (therapist-client privilege, you know!) but suffice it to say, running a therapy practice often involves the small-to-medium annoyances of every office atmosphere and his background became a bit of self-coaching/a place to blow off steam. I love this journey for him!
I told him I was very excited to track the continued progress of his Meme Background. That was two and a half weeks ago. On Wednesday, I showed up (late) (sorry!) (work in progress here!) (and it's a 30 minute drive!!!) and was eagerly anticipating what the next episode in this saga would be. And what did I find?! The Google homepage!!! Was this some kind of Rorschach test?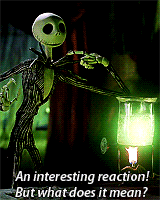 Brian put his head in his hands. "Right before you got here, I remembered I needed to change my desktop background and I had an idea but I couldn't find it quick enough!" He seemed legitimately stressed about this; I was guffawing and crying. This is what I come to therapy for: hijinks, memes, and stressing out a professionally trained mindfulness expert.
In this week's newsletter, The Crown returns with a new look and the same drama; Chris Evans wore clothes and we need to speak on it; something about Mucinex??? But first!
U.S. Deputy Assistant Secretary George Kent spent the first day of the impeachment inquiry straight guzzling from a Nalgene tall boy of water on national television and I have never been more inspired in my whole dang life. The bow-tied bureaucrat took 48 ounces of pure H2O to the head over the course of the hours-long testimony leaving me, yes, I'll say it again, quid pro quenched. Am I thirsty for impeachment? Yes indeedy. Am I thirsty for anything else? Not after pounding a liter and a half of aqua like my boy George over here. I am hydrated as hell and ready to take on corruption and/or dry skin!
---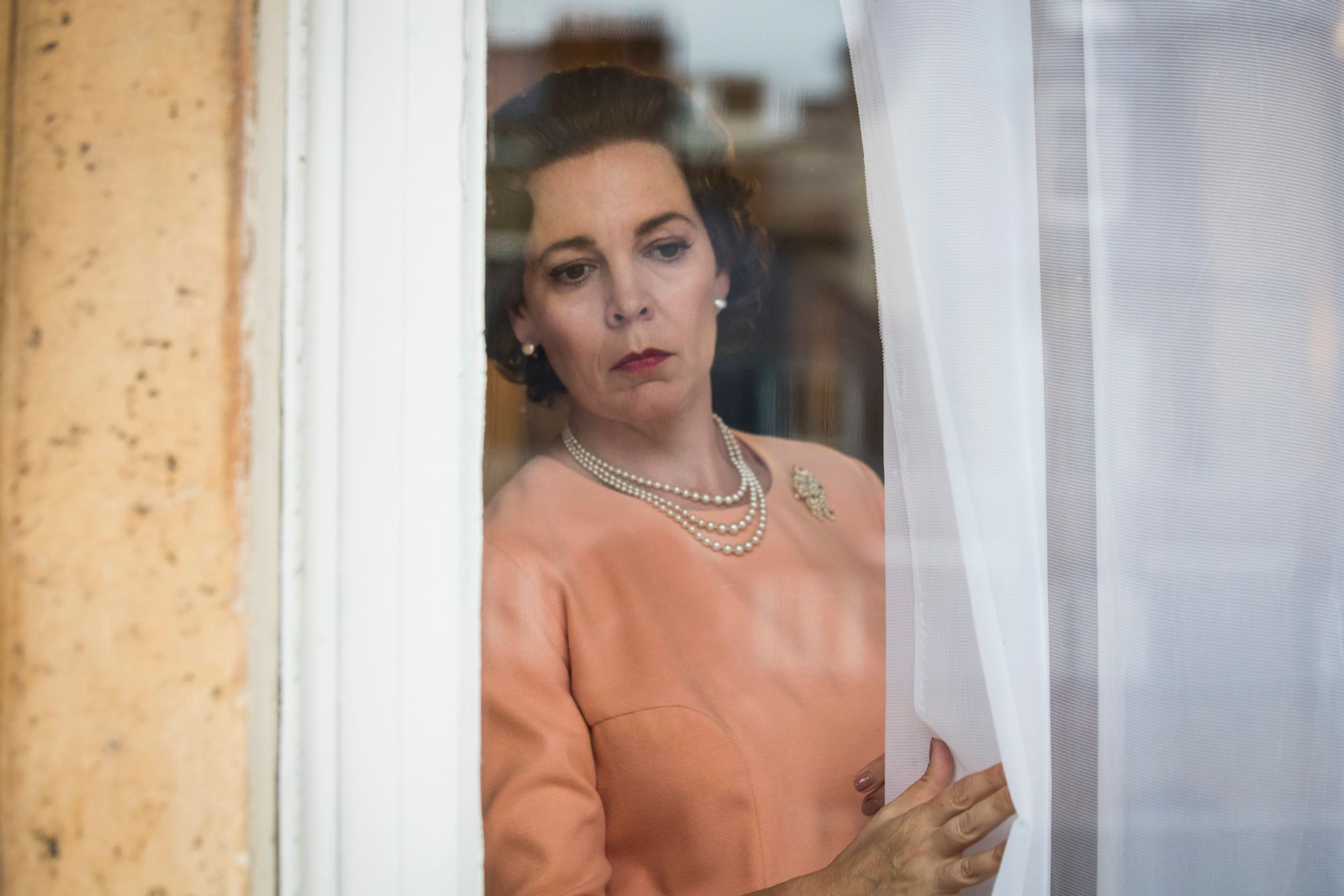 Spoilers ahead for The Crown season 3, if events that have been in the public record for over 50 years involving some of the most famous people to have ever lived can be considered spoilers.
---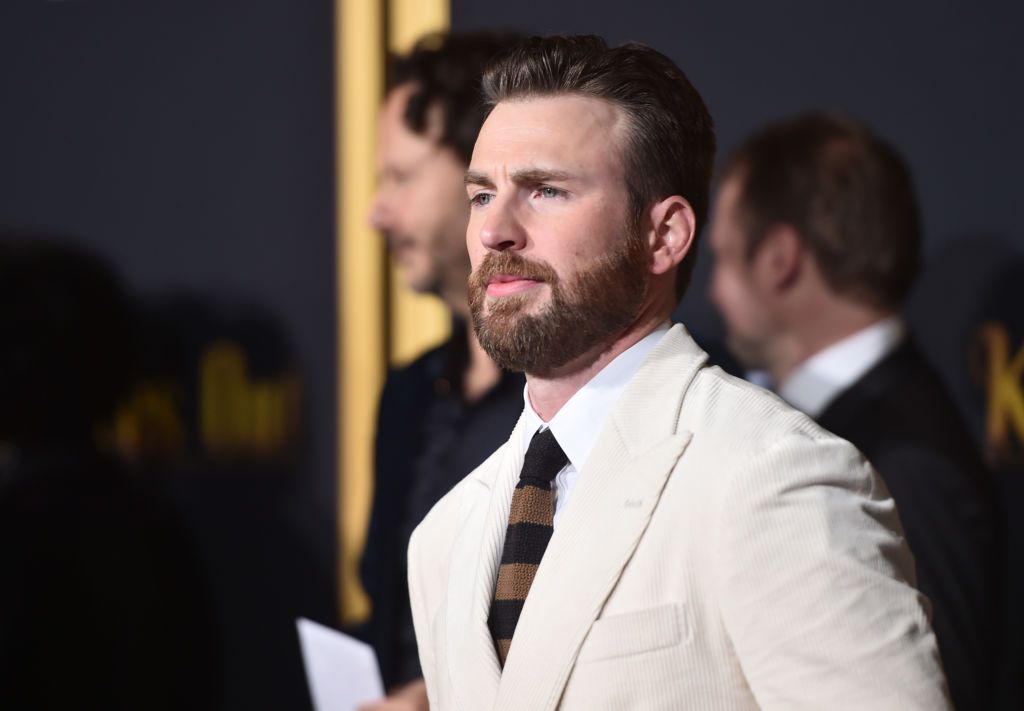 Here's the facts: A double-breasted suit is so much suit. How many breasts does this suit have? Double what you'd think. It's the man equivalent of a wrap dress but not as cute. It is nigh on impossible to wear a double-breasted suit without looking like a very wealthy box. Like a box that was given a small million-dollar loan from its father, Mr. Box. Double-breasted suits literally look like the year 1983. Every double-breasted suit has a gigantic pocket for you to store your equally gigantic carphone in.
---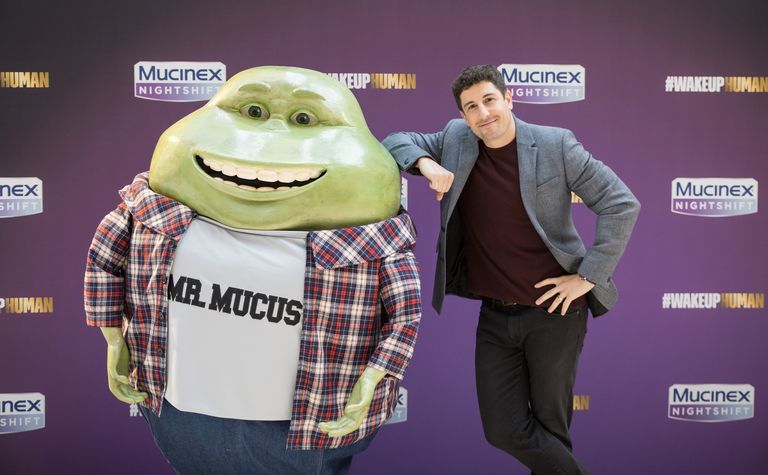 Okay, here's what I know: Today Jason Biggs, erstwhile star of Orange Is the New Black and person whose performance in American Pie erected a baker's rack of conflicting emotions in my high school psyche, made a public appearance at the Oculus with acclaimed television star Mr. Mucus to "celebrate the launch of Mucinex Nightshift." Reading the word "celebrate" in relation to a mucus-related event initially gave me pause, but as someone who has had more sinus infections than anyone else on Earth (look it up; it's a world record), I do believe that festivities are in order. So. That's what I know.
What I don't know, from looking at these photos, is the following…
---
Let's hang out!

This weekend!
Come to a reading of my play Crying on Television at The DC Center for LGBT Community. November 23, 7pm. Tickets and info here.
Also in DC…
Monday, Nov. 18 - Hosting The Moth at City Winery, Washington DC
Wednesday, Nov. 27 - Hosting The Moth Grand Slam at Lincoln Theater, Washington DC
---
Random thing on the internet
An incredible initiative by the Baltimore Museum of Art: after realizing that only 4% of their collection was work by women, they sold off some of their more valuable pieces for $8 million and used that money to purchase pieces by Amy Sherald (and also Mark Bradford, another black artist). Next year, 100% of the work acquired by the BMA will be by women and each of the 22 exhibits on view will have a women-centric focus. They say they are trying to correct their canon. Very excited to see how this develops. You can read about it in the Baltimore Sun here.
Ubiquity,
Eric