Here for It w/ R. Eric Thomas #141
"They out here saying."
Hi! It's R. Eric Thomas. From the internet?
Hi!

This week: Pelosi claps back, Bianca Andreescu's iconic mom, and Ivanka is doing infomercials.
I had to be in Philly this week to host The Moth after a summer away and it was so wonderful to be back! The Moth is such a perfect setup for me—I get to hear great stories, I don't have to memorize anything, and in between stories I get to stand at a mic and say whatever funny things pop into my head. It's like a stripped down late night talk show, which is my dream. Please let me riff on a mic forever. Honestly, I'd like to host my own funeral if possible. Hopefully the technology will have advanced far enough by the time I pratfall off this mortal coil for that to happen. Elon Musk, do ya thing!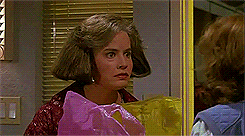 After leaving Philly, I stopped into New York for a meeting at Penguin Random House on my way back to Baltimore. I am aware that New York is not on the way from Philly to Baltimore, but I don't know what to tell you. Who am I, Magellan? My theory of travel economy is "Well, I've left the house. I might as well just keep going." I was at PRH to have an initial marketing and publicity meeting with the team for my book. (And, yes, every word of that last sentence was an utter delight to write.) While there, I also had the extreme pleasure of meeting a couple other people at the publisher who have read advance copies of the book and wanted to say hi. This was an unexpected thrill. I'm aware that there are advance printed copies of the book in the world (indeed, there was a contest on GoodReads a few weeks ago to give some of them away. I did not win, which is outrageous.) But I hadn't quite put together that that meant people are actually reading the book with their eyes in this timeline. I had not planned on this. I'm like, "Oh no. This was a bunch of inside thoughts and jokes I wrote to make myself laugh. I did not think this through fully."
Within minutes of meeting me, one of the absolutely delightful people at the publisher asked me "So, did you ever figure out where the pee came from?" which is the best opening line to any conversation that I've ever had and will probably be the best question I receive about this or any book for the rest of my life. I hesitated to write about this exchange in the newsletters for fear of spoilers for a book that won't be out for another five months (although what is there really to spoil—I do survive til the end of the book and the crawdads sing "Mambo No. 5") but the essay to which she was referring is called "Molly Urine Danger Girl" so I feel like the cat is already out of the bag on this one. The bag being a mystery bladder and the cat being… you know what, I'm just going to stop.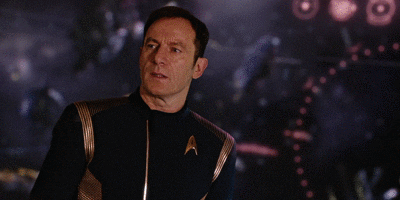 I was so surprised by this question because, again, my brain has not fully computed that people are reading the book and also because I wrote the essay so long ago about an event that happened probably 25 years ago so for a moment I completely disassociated from my own life. I became that Keke Palmer meme: "You have questions about the experiences of R. Eric Thomas? I'm afraid I've never heard of this person of whom you speak. He sounds lovely though, pee not withstanding. Sorry to this man."
I stammered out an answer, which I won't reveal now because apparently I think the best way to build excitement about my book is to be coy about a cameo by urine. You are actively watching me build this prison for myself. Remarkable! Anyway, it was a great meeting and I realized that I love talking to people about the book, which is convenient, I guess.
Months ago, I emailed my parents, brothers, and David the Word doc of the manuscript and told them they were welcome to read the book and I was happy to take out or change anything they wanted. "You want me to change your name to Gertie Magillicutty, I can do that," I wrote, ignoring for the moment that using an obviously fake pseudonym would not impede anyone who is trying, for whatever reason, to figure out whether or not I have parents. (I do.) Shockingly, no one had any changes or requests. David was like "I trust you!" which is a terribly unwise thing to say to a writer, even if that writer is your husband who has your best interests in mind but also a newsletter and a deadline.
My parents read through the parts that I highlighted for them where they were mentioned and I guess it was all fine because I did not receive any word from their lawyers. Nowadays, my mother tells me that she and her wonderful friend Bernie have been reading their way through the whole book when Bernie comes over to visit. My mother says that Bernie really wanted to read the book but that my mother wouldn't let the book leave the house (Penguin Random House thanks you, Mommy), so she makes Bernie come to her and I guess they read side-by-side like a book club of two.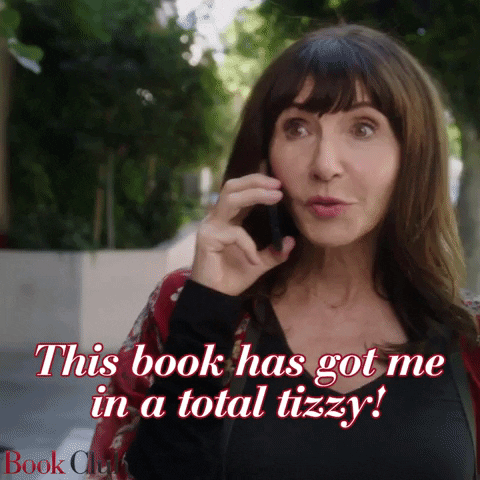 This idea is hilarious to me. They read it on-and-off and then I get a text every once in a while that's like "Hahah!" or "We were crying so hard" or "Hmm." I'm, again, briefly confused and then I remember that there's another version of me out there, telling people all my business in print, ebook, and audiobook. I texted my mom once about the Bernie Book Club: "I can just give her a copy, too" (please do not tell my team at Penguin Random House this; I am pretty sure the first part of the marketing powerpoint on selling a book wasn't "Give away books to Bernie.") (I'm totally kidding; giveaways are important! I'll let you know about the next one.) So far, my mother has declined my offer and so the two friends continue their intermittent reading series about the events in the life of R. Eric Thomas, places where there was urine, and other topics.
---
Talk that talk…
Contrary to the impression that I've, perplexingly, insisted on giving you above, my book is not about pee-pee and I'm very eager to talk about those non-pee pee subjects. I'll be doing promo stuff around the book and hopefully that will bring you to a bookstore, library, or theater near you soon! But I'm also looking ahead to this time next year and places I can come speak that have a longer lead time.
Are you part of or do you know of any of the following that might be a good match for me to come talk in 2020 or 2021 about my book, centering yourself in your own narrative, intersecting identities, being funny about the news, and/or blackness, queerness, and Christianity?
a college or high school with a black student union or similar diversity club
a college or high school gay-straight alliance or similar club
a college or university student activities board
a company with a Diversity and Inclusion committee that plans speakers
a company that has speakers on Creativity or Creative Expression
a conference you go to regularly that might be a good match
a teacher or professor whose class might want to hang out with me
a progressive church with a book study
an organization looking for Pride or Black History Month programming
If so, please let me know on this form! I'd love to reach out to the people in charge and send them a copy of the book!
---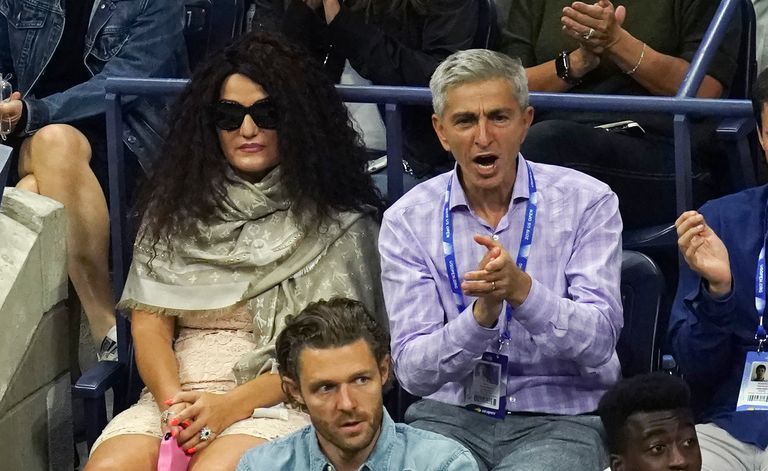 This weekend, 19-year-old Bianca Andreescu became the first Canadian to win a grand slam title, beating Serena Williams, who was in hot pursuit of an astounding 24th title. And while Andreescu is worthy of all the praise being heaped on her and should probably keep the big trophy, the indisputable winner of the U.S. Open was her mother, Maria, who was serving courtside lewks for the gawds.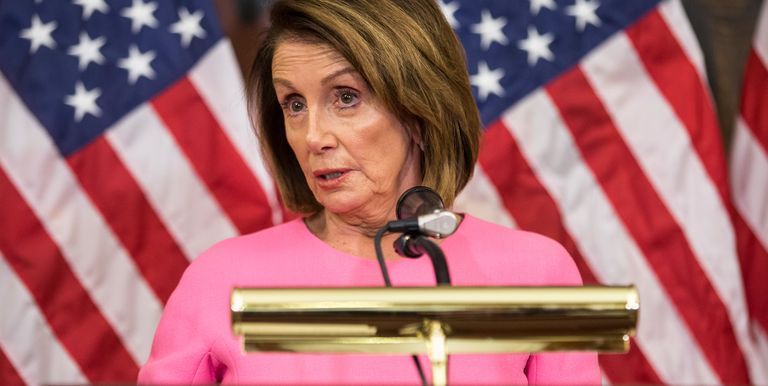 Rep. Pelosi was similarly not here for this question and the ferocity of her response blew the foam off my too-early-but-I-don't-care pumpkin spice latte and exfoliated my skin. I love that the video cuts in right as a car horn is blasting nearby. It's like Lightning McQueen rolled by and was like, "Y'all better buckle up! Cuz she has had it! Toot toot beep beep, fools!"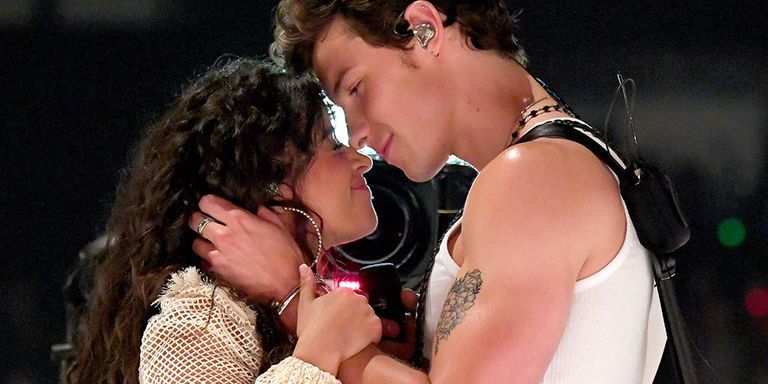 Well, since you asked, here's my strongest and yet most loosely held opinion: all kissing looks disgusting and no one should have to expose their eyes to it. Late last night, Camila Cabello and her boyfriend, the very talented recording artist Jawline, posted a humorous video on Jawline's Instagram mock-responding to Twitter comments that criticized the way the couple kisses. Many on Twitter took the video seriously because the internet was a mistake, and so once again our news cycle pivots to a discourse about mouth-touching. And I? Am here to shut it down! Close your mouths, everyone. Separate!
---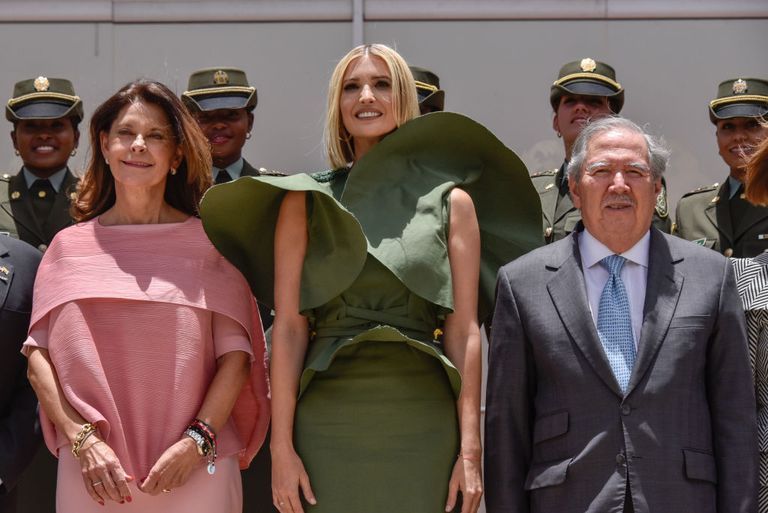 I have to hand it to them, say what you want about the Trumps but this video is definitely... about 57 seconds. Giving the least possible information about the initiative and featuring no voices from the community affected, it is your standard promotional video, the kind of elevator music-soundtracked propaganda you watch on your first day at work during HR Orientation.
---
Let's hang out!
Tomorrow: hosting The Moth StorySlam at City Winery, DC
Wednesday, September 25: hosting The Moth Mainstage at Jazz at Lincoln Center, NYC
---
Random thing on the internet
Morgan Jerkins interviewed Doris Payne, the grandmother who is also an international jewel thief, and it is EVERYTHING.
Elon Musk, do ya thing!
Eric