Here for It w/ R. Eric Thomas #139
Hi! It's R. Eric Thomas. From the internet?
Hi!

This week: Alexis Ohanian: the G.O.A.T's G.O.A.T., Lil Nas X: fashion icon, Kim and Kanye: Cheesecake fans.
Yes, the rumors are true. I am in Boston once again. This time I've arrived to collect the shreds of dignity that fled like rats off the Titanic from every person who trudged glumly in yesterday's Straight Pride Parade. I'm just walking the streets with a shop vac and a supercilious homosexual expression, suctioning up the self-respect that the anemic crowd cast off like errant dandruff flakes as they held signs that read "Make Normalcy Normal Again." All your feelings of self-worth are belong to us!
Before we move on, I need to address this sign, which I saw in many of the photos from the "parade." Okay, I'm just going to say it, we're going to have to put the words Make and Again on ice indefinitely. They've been contaminated and the only thing to do is put them in quarantine until words mean something again. Er, I mean, until words mean something once more. Almost caught me slipping already! I'm here, I'm queer, I already forgot the rule I just made!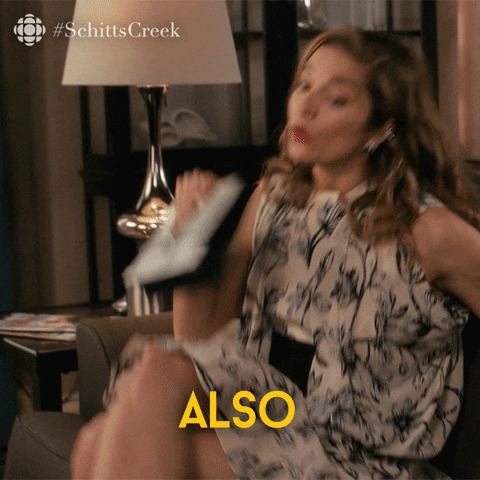 I'm not actually here for the parade or the pitiful vestiges of it. I'm actually en route to Provincetown and if there's anything that's the opposite of a Straight Pride March it's going to a famously gay artist's colony the day that the season ends. I see your ambling hoard of bunch of zombies clapping on the ones and threes and I raise you: being professionally queer and sedentary whilst sitting at a cafe with no crowds.
I'm on the P-Town Ferry right now with Jarrod (who won't let me take a photo of him, which is an act of homophobia). (He wanted to take a selfie together but he knows good and well that I am an aging millennial and my selfie skills are very poor. Marsha P. Johnson didn't throw that brick so that I could be out here taking blurry photos of myself grimacing. Home of phobia!)
The P-town ferry is so empty, which is hilarious to me. All week long I've watched Insta-Stories of various queer friends, acquaintances, frenemies, and thirst trappers, posting about the fun time they're having in P-town. The minute they leave, here comes R. Eric Thomas on an empty boat, sopping up the dregs of summer on the very last day. I actually passed one of the icons of Gay Twitter, heading home as I walked to the boat, which felt like an apt metaphor for my relationship with Gay Popularity. I'm here, I'm queer, I'm late and I'm not really sorry about it.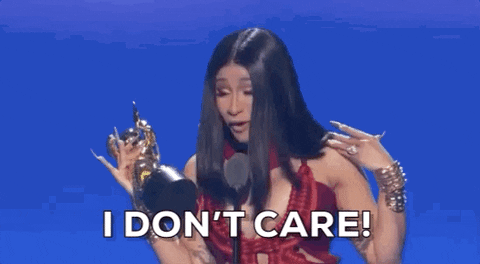 Long-time readers of the newsletter have been emailing and calling, wanting updates on Jarrod, a frequent guest star of the newsletter. "Where is he? What is he doing? What are his opinions on Leonardo da Vinci?" the people ask. It's non-stop! Well here he is, wearing a purple paisley shirt and accompanying me on a pre-fall adventure. This feels, to me, very much like the plot of Diane Lane movie or a summer beach read about rejuvenating your soul and finding your destiny. If we have fun, look for it in novel form in like 8 years (I'm here, I'm queer, I'm a slow fiction writer!)
David, meanwhile, is on his way to the Isle of Iona, where he volunteered 11 years ago, for a reunion. It's a journey that will take him from train to plane to bus to train and finally on a mile-long hike into Iona. He's been telling me about Iona for years, one of the most beautiful places on Earth and a place that seems to have deeply changed him. He wanted me to come to with him but I've realized that traveling the equivalent of Pilgrim's Progress to get to a place with no piano bars or wifi isn't necessarily part of my spiritual plan. But, I encouraged him to go because it's important to go to the places that fill your heart up and give you a life boost. We really like traveling together but we also rest comfortably in the knowledge that not every trip is for every person. Yes, I'll probably go to Iona at some point and yes, I reserve the right to complain about the journey while also loving every minute of it. I'm here, I'm queer, I'm complicated and annoying!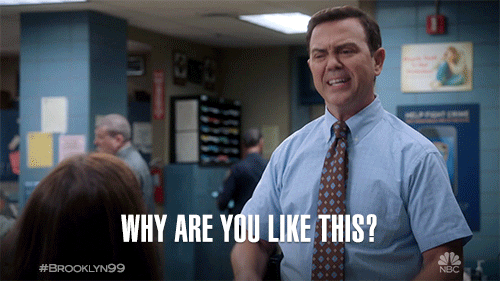 I packed all of my professional queer clothing because although it is off-season, you're not going to catch me out here not turning lewks. My queer clothing basically amounts to my Grace Jones tank top and all of the shirts I got when I wrote that article about Pride merch. But this morning I had the typical internal back-and-forth about what to where on the plane that was a) comfortable, b) queer, c) but not too queer. I'm a real revolutionary. Like, I don't care what people say or think, but I'm also not really trying to have an altercation about wearing a shirt with two dudes kissing. Why do I think about this so much? Could I just wear any of my other clothes? Yes! But for some reason I feel the need to always be a little queer on planes (but not queer enough to make a difference!) on planes. It's like a sit-in at 30,000 feet. Put me in your history books.
Cole Escola once tweeted "All airports are red states," which feels true even though I could not tell you how. I think it's something about the unspoken rules of decorum and the heavy law and order presence and the number of people in camouflage hats. That said, every time I've gotten on a plane wearing my rainbow Under Armour shoes, someone has complimented them and no one has been rude about them and I've been unimpeded in my pursuits which are usually "get an Auntie Anne's pretzel, read my book, arrive." I'm here, I'm queer, my fingers are covered with butter and salt.
The shirt I settled on is J. Crew's relatively understated Pride contribution, which reads "Love first" and then has a rainbow period at the end. A little subtle for my taste but fine for a plane, I guess. So many people went out of their ways to tell me that they really liked my shirt. People who presented in all different kinds of ways, even one dude in a camo hat. I mean, I look cute, but this felt more pointed than that. Maybe, if airports are red states, that only means that they're filled with a variety of people just like any other state, but that you have to be a little more intentional and explicit with your message of love. I'm here, I'm queer, I intentionally love you.
In this week's newsletter, Lil Nas X's amazing fashion, Richard Linklater's 20 year musical, Kimye went to the Cheesecake Factory. But first!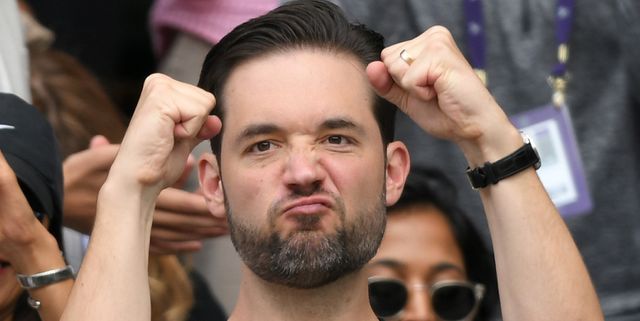 Honey, I checked the LinkedIn page for Serena Williams's husband, Alexis Ohanian (6-feet, 5-inches tall) and under profession it just said "A REAL ONE." It turns out, not only is he the G.O.A.T.'s biggest cheerleader but he is also shadier than the ground under the Giving Tree. While watching his spouse summarily shutdown a challenge from Maria Sharapova, Ohanian revealed a subtle but also very not subtle fashion dig at Williams' opponent.
---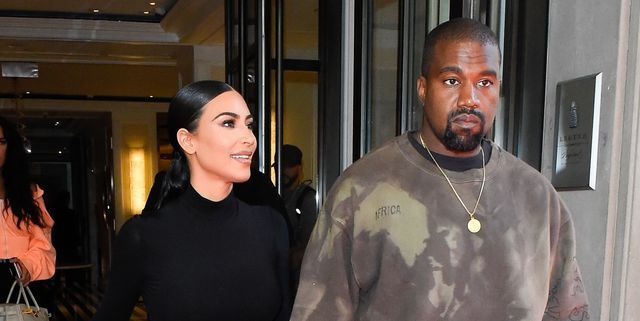 Finally, some good news! Kim Kardashian West and Kanye West were in Dayton, Ohio this weekend for Kanye's Sunday Services and they did what everybody else does after church: the went to the Cheesecake Factory. "Now, wait just a ticktock there," you say, "Me and mine go to Golden Corral or Old Country Buffet after church. Cheesecake Factory is only for graduations, dates, and Mother's Day. What's this blasphemy?" Okay, yes, I see you; I hear you; I acknowledge your truth. But everyone worships in their own way.
---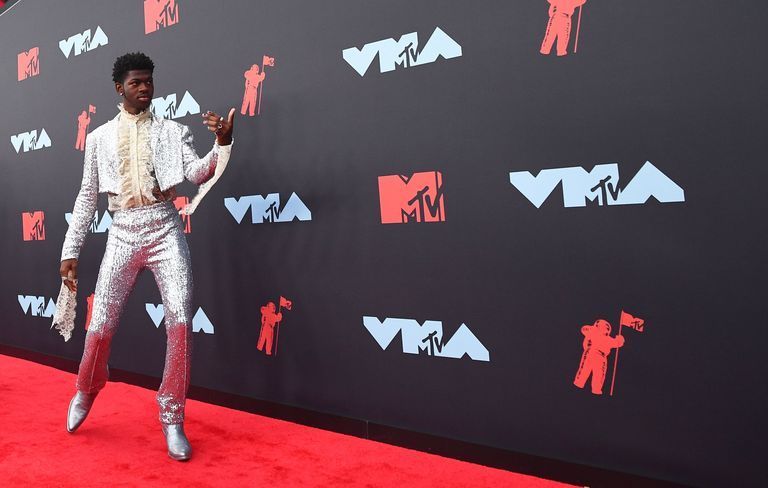 Look, it is an injustice that I cannot head down to the James Cash Penney's department store on the Old Town Road and purchase a wide range of back to school vestments from the Lil Nas X line. What even are clothes if they're not the clothes that Lil Nas X, or as I call him, King Nas the Tenth, is rocking? Sold out of King Nas wear? Well, I might as well sit up on my horse in a sack cloth dress because who cares?Why anybody is in these streets dressing like anybody but Lil Nas X or Lizzo is, frankly, beyond me.
---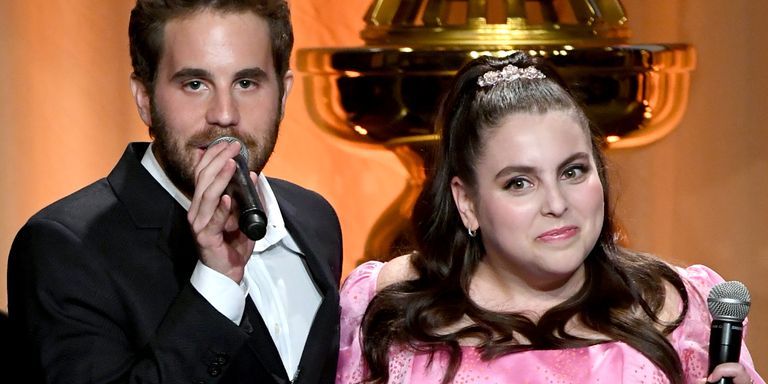 Okay. What I want you to do is imagine yourself in 20 years, having just returned from the front lines of the culture wars where you fought a hologram of Dick Cheney for a soy nugget, going to your the Amazon Virtual Multiplex on the oceanic coast of Nebraska, and paying 130 Euros to watch Ben Platt and Beanie Feldstein Benjamin Button-themselves. A fun evening of singing, dancing, and being confronted by your own mortality!
---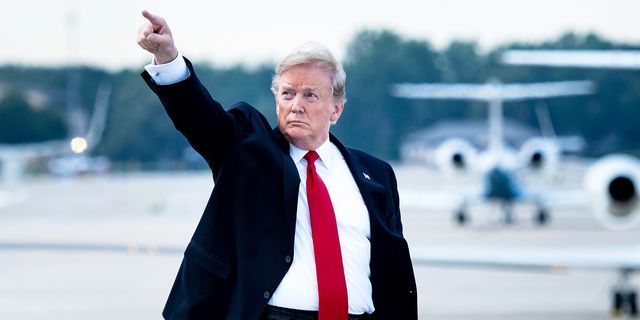 Donald Trump is escalating his lifelong battle with his arch nemesis: the wind. As we enter hurricane season, Trump has abandoned peace talks with the only thing in the universe capable of producing more hot air than him and has pivoted to threats of violence. Axios is reporting that Trump has been asking advisors about the possibility of dropping nuclear bombs into hurricanes to destroy them and... somehow I am not surprised by this in the least.
---
Let's Hang Out!
Hosting the Moth StorySlam DC — Thursday, September 5 — Miracle Theater
Hosting the Moth StorySlam Philly — Monday, September 9 — World Cafe Live
Hosting the Moth StorySlam DC — Monday, September 16 — City Winery
---
Random Thing on the Internet
If you don't know Cole Escola's absurd brand of humor, let these videos serve as an introduction.
I'm here, I'm queer, I've run out of things to say,
Eric