Here for It w/ R. Eric Thomas #138
Hi! It's R. Eric Thomas. From the internet?
Hi!

This week: Cardi B + court hijinks, Ryan Murphy + Jessica Lange, and Sean Spicer + the apocalypse.
There is very little in life that makes me feel more glamorous than a free breakfast. If I'd been around in the 1970s I would have rolled up to the Black Panther Party breakfasts like I was Diahann Carroll on Dynasty. I love breakfast foods and I love free things; put them together and you're talking OPULENCE, honey. No, I do not discriminate based on how good the breakfast is; if it's anything more than continental, I'm showing up in my mink, ferried in on a golden chariot, thankyouverymuch.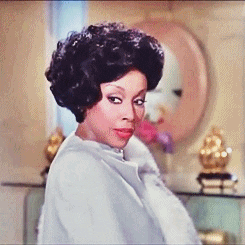 As I've written about on here before, j'adore all things free. I mean, who doesn't? I don't think this makes me unique; I just think it makes me interesting. We're currently in Massachusetts staying at a Holiday Inn Express, which is like a regular Holiday Inn but faster? We're here for a wedding and one of the reasons we chose this hotel from the list of places on the wedding website was the fact that they offer free breakfast. (This isn't a paid advertisement, by the way, I'm just talking about a thing I like for no compensation. I am very bad at capitalism, true, but on the other hand I did not pay for my Chobani and waffles this morning, so I'm essentially an influencer.)
Because we are not working today, David was slowly easing into the day like a normal, non-maniac. I, on the other hand, sprang out of bed, announced to him that the free breakfast was ending in an hour, and then quickly dressed and sat on the edge of the bed waiting patiently with my hands folded. Every once in a while I would whisper "free breakfast, 35 minutes remaining" because I am less a "person" than I am "the frantic host of a Food Network game show with a strange premise."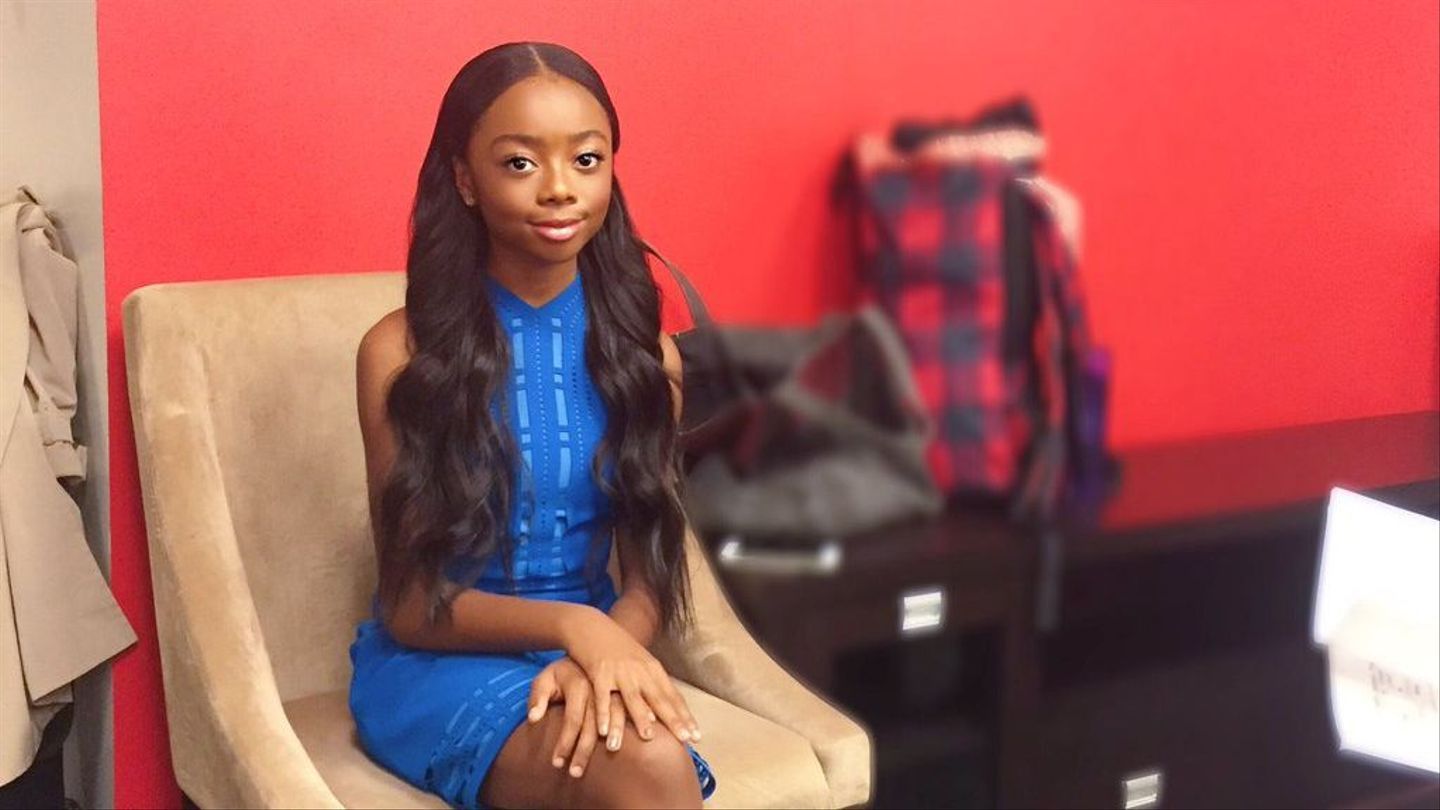 Ah, free breakfast, how I love thee. Of course, no shade to Holiday Inn Express but the queen of free breakfasts is Miss Embassy Suites! When we were young, my parents didn't have a lot of money so every summer when my dad got his bonus, they would take us on what we'd now call a staycation at the Embassy Suites in Towson, about 20 minutes from our house. This place had everything: air conditioning, a pool, cable! We were living our best lives. At the time, our home didn't have any of these things and Towson is a suburb of Baltimore so this staycation might as well have been Disney World, that's how dramatically different it was from our everyday lives. We loved it. Plus, at Embassy Suites, as the name would suggest, you get two lil rooms, so my brothers and I got our own vacation palace where the channels were as limitless as the frosty cool air.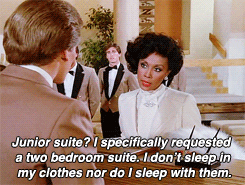 The best thing about Embassy Suites, of course, was their free breakfast buffet. I still think of the first time I saw the buffet, framed in the huge central atrium of the hotel, a light- and plant-filled paradise, at the center of which was a waffle maker and an omelet bar and more cereal than I could ever eat. I was in heaven. This, for me, was like when Annie steps into Daddy Warbuck's house for the first time or when Belle enters the Beast's library or when 10-year-old R. Eric Thomas saw Beauty and the Beast on the largest movie screen in Baltimore and decided that all his previous goals and aspirations were trash compared to this new goal of having a two-story library ballroom filled with books and also a singing teapot for entertainment reasons.
That Embassy Suites is my San Junipero, except instead of experiencing a life-changing romance there, I ate a lot of free waffles with various fruit toppings, which is basically the same thing. As an adult, I've stayed at that location twice when David was interviewing for the church he currently pastors, a job which would end up bringing us back to Baltimore. The hotel, I'm sad to say, is not the magical place it once was, or at least the magical place it once seemed to be. Who knows—maybe it was always a little rough around the edges and I just didn't notice because I was 10 and beguiled by unlimited complimentary bacon. To wit, one of my favorite moments from a family staycation was the year that a fire alarm went off in the middle of the night and we gathered in the lobby surrounded by a drunk wedding party and the costumed Klingons who stayed at the hotel for a nearby Star Trek convention the same weekend as our staycation every year. This is, objectively, not exactly a glamorous event, but in my mind, you truly hadn't lived until you've seen a woman in a wedding dress dancing barefoot in a circle of cheering space aliens, all making the most of the moment and delighting in the knowledge that in the morning they could have all the eggs they could eat for no money whatsoever. OPULENCE.
---
Here's this week's Open Thread! Let's talk about free breakfast! Or mid-range hotels that seem opulent! Or Cardi B! Or anything you want; there are no rules!
This week, Sean Spicer dances as Rome burns and The Politician gets all my votes. But first! CARDI B!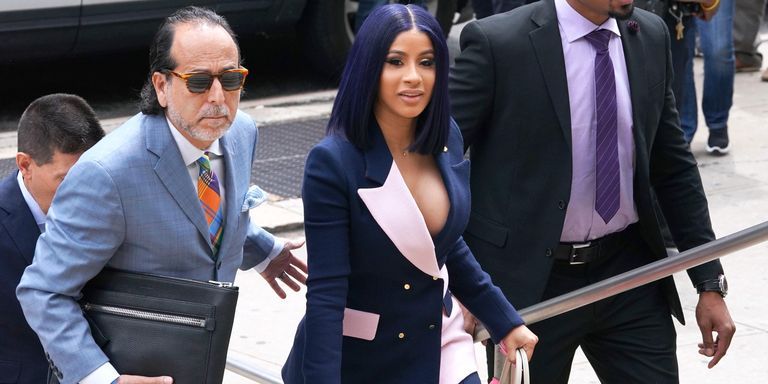 This is, and I cannot stress this enough, art. Shakespeare found dead in a ditch. Walt Whitman wigless! Emily Dickinson, pack up your knives and go home.
---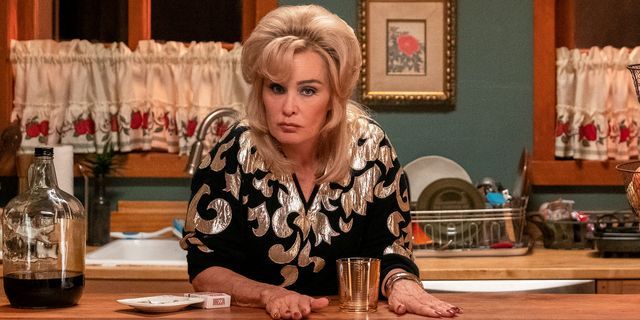 Did you hear that? The faint sizzle accompanied by a slight burning smell? That was my last two brain cells springing back to life after watching the gleefully (see what I did there?) over-the-top trailer for Ryan Murphy's first Netflix series, The Politician.
From what I can put together from the random assortment of images specifically calibrated in a lab to elicit the response "sksksksksksOMG", The Politician is about Evan Hansen trying to be Tracy Flick at Rushmore. Also, it co-stars Jessica Lange as Ellen Barkin from Drop Dead Gorgeous and Gwyneth Paltrow first as her character from The Talented Mr. Ripley then as her character from Glee and then as The Young Pope. If you understood any of that, this show is for you.
---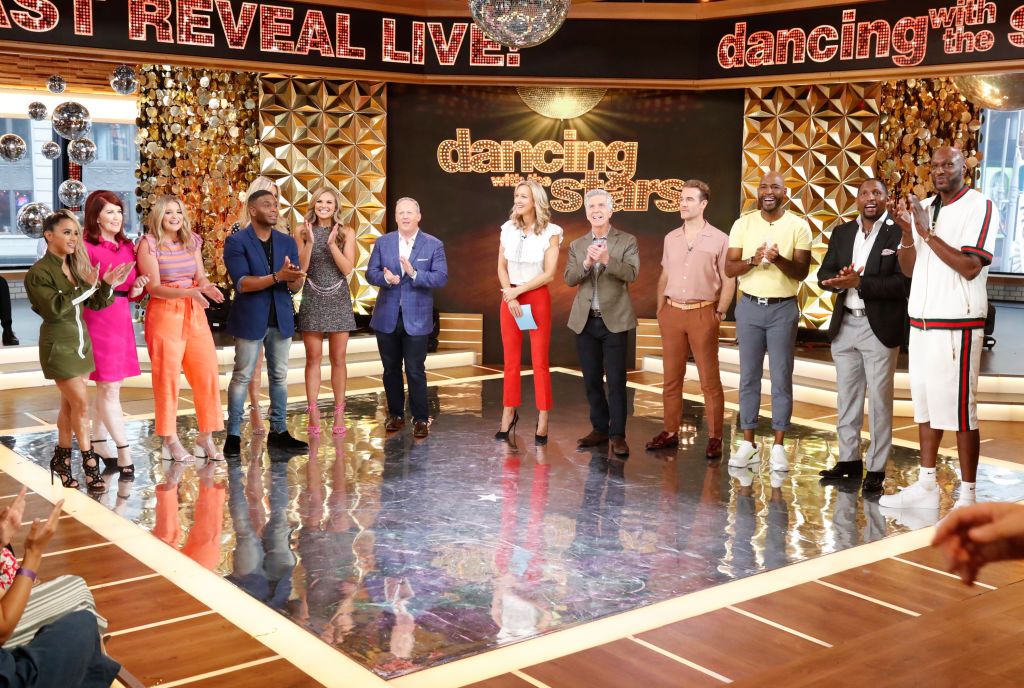 And I looked at the dance floor, and behold a pale horse: and his name that sat upon him was Death and Death said "I'm coming for that mirror ball trophy!" The new cast of Dancing with the Stars was announced on Good Morning America today as the show bravely continues to stretch the meaning of the word "star." That great catch-all nomenclature has been expanded to also mean "people who were famous 20 years ago" and "people you are either too old or too young to have heard of" but now, in season 28, it includes "actual agents of chaos and evil in the universe." FUN!
---
See or Hear Mrs. Harrison!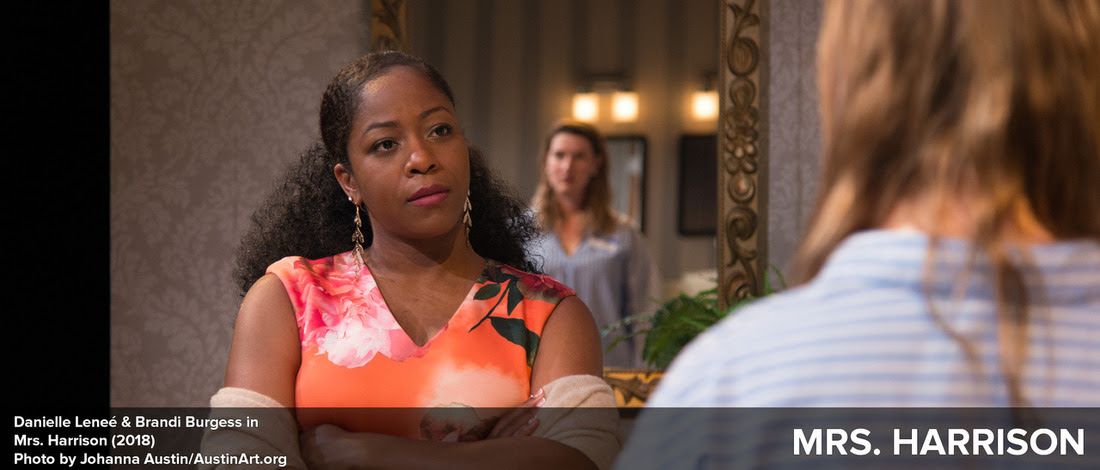 I've got some exciting things cooking in the theater world and hopefully more of my work will be coming to a stage near you soon. In the meantime, you can catch Mrs. Harrison, a darkly comic drama about two women who meet at their college reunion and have very different memories about their time in school, in two forms!
HEAR: Play4Keeps, a podcast project from the Ashland New Play Festival, has recorded a reading of Mrs. Harrison and made it available to download for $4.99. This isn't an radio drama, but rather a straight reading with actresses performing the roles (incredibly well!) and another actor reading stage directions. It's a really cool project and you can subscribe to listen to other new plays as well.
SEE: Pulley and Buttonhole Theatre Company in Jenkintown, PA will be performing the play from October 18 through the 27. This will be the second live production. Of the original production, the Philly Inquirer wrote, "Every once in a (great) while, a new work in Philadelphia premieres with such power and promise that it demands to be seen by a much wider audience. That play is Mrs. Harrison at Azuka Theatre. That playwright is R. Eric Thomas."
And, as always, if you're on the New Play Exchange and you want to read Mrs. Harrison or my other plays, you can always check out my profile page.
---
Random Thing on the Internet
A Black Lady Sketch Show is the best new comedy show of the year and this Patti LaBelle sketch makes me delighted in so many different ways.
OPULENCE,
Eric