Here for It w/ R. Eric Thomas #135
Warriors, come out to play!
Hi! It's R. Eric Thomas. From the internet?
Hi!

This week: Meghan Markle x Michelle Obama, Kristen Stewart versus ghosts, and Tim Ryan wants some quiet.
Well, I was going to write to you about the time Elizabeth Taylor got drunk at the Golden Globes because I think about it all the time, but I think I have to save it for next week because a thing happened.
So, on Thursday night I was at Bird in Hand, one of my favorite local coffee shops and bookstores, to hear my friend Dale Beran give a talk on his new book It Came From Something Awful (a brilliant and really incisive look at how online troll breeding grounds like 4chan gave rise to the current political moment and how troll culture connects to larger social movements.) After it was over, I turned my phone back on, took a Portrait Mode photo of the book (because if you don't glamour shot a book, were you even at the talk?!), and posted about it on Twitter.
I noticed that my notifications on Twitter were going wild and my first thought was, "oh, no, I am in trouble. It has finally come: the day I am cancelled. I thought I would get a shiver down my spine first. Or perhaps a macaw would perch on the windowsill and scream. Or that someone would run in to warn me like the little boy in Ragtime who is trying to get a message to the Archduke Ferdinand. But no, here I am, more and more cancelled ever moment. From Promising to Problematic: The R. Eric Thomas Story." I had already started to open the Notes app to type out my apology when I realized what the notifications were for.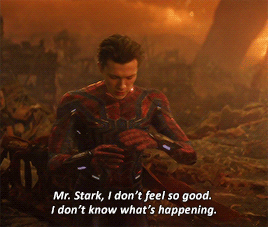 I should say, I am really not trying to get myself into internet trouble. There was a period whenever I wrote about Melania Trump or Ivanka Trump that I'd find myself the target of a barrage of invective from people who can't believe I am so unpatriotic that I would make fun of our first lady who spread birther conspiracy theories on Joy Behar's HSN show or the president's daughter, Complicity Huffman. I don't write about them very much because it's rare that what they do crosses over into what I do and I'm not out here just trying to make fun of people for no reason. I'm trying to get into Heaven after all, even if I have to write St. Peter an apology on the Notes app first.
However, I am just putting this out there: there are some things it would be unpatriotic for me not to write about. Melania Trump releasing her annual series of Edward Gorey Kills Christmas-themed White House decorations is basically the equivalent to her standing outside my apartment window and yelling "WARRIORS, COME OUT TO PLAY." What am I really supposed to do?!

But it is not Christmas and, like Ebenezer Scrooge, to my surprise I found that I was not cancelled! (Now I want to write a version of A Christmas Carol with the Ghost of Cancels Past, Present, and Cancels Yet to Come.) (In online media language the last would be Cancels TK.) The Twitter barrage of notifications, it seemed, came from the fact that Lin-Manuel Miranda had retweeted something I'd tweeted and then, minutes later, had posted a very kind, very positive recommendation of my new book, Here for It, or How to Save Your Soul in America.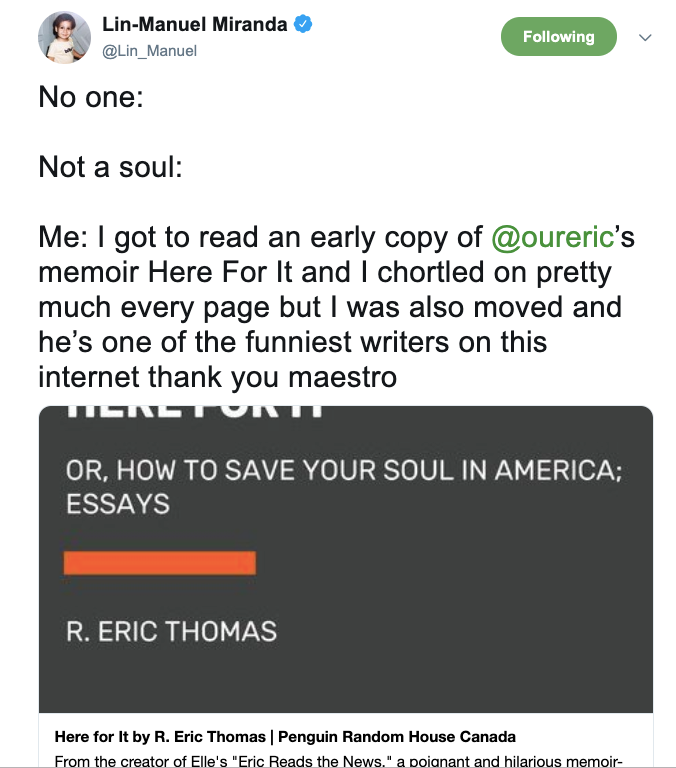 HONEY. I was so shewk by all of this that I stood in the middle of the bookstore, pulled off my wig, shook the rose petals from inside of my wig, revealed another wig underneath the wig, removed that one, shook the rose petals from that one and then was politely asked to leave.
Did I know that Lin-Manuel Miranda had my book? Yes. Is that a strange sentence to write? Also yes. So, there's a thing in publishing something where you send out a very early copy of your manuscript to people who you respect and who have some sort of pull, in hopes that they will read it and write a blurb. At this point, it is literally just a Word document that your publisher prints out like a term paper, which will never stop being hilarious to me. There may be one of those little clear plastic cover pages like the ones they upsell you at FedEx Office at 3 a.m. on the last night of the semester, but I cannot confirm this. I have never seen this document except in tweets from superstars like Mary Laura Philpott and Nicole Cliffe, which is very cool but also it's a little like I have sent these very famous authors a Masters thesis? And that's publishing!
Anyway, you send off 300 loose pages to an actual icon and then you wait!
All of that was maybe a month ago. Maybe more. So it wasn't like I had a Google calendar alert marked "Lin-Manuel will tweet about you." It's just a request and it has no strings attached and anyone who gives a blurb is being very generous with both their time and their clout. And a tweet, particularly one to three million followers, is above and beyond.
Obviously, I screenshot it and sent it directly to my parents. My mother responded, "You know what happened the last time Lin-Manuel took a book on vacation? Just ask Ron Chernow." My mother is the biggest Hamilton stan and is absolutely obsessed with Daveed Diggs. I replied that if Lin-Manuel made a Broadway musical of my book (this is not an option; we're just texting) Daveed could play my brother Stephen. I think this is quite generous of me. Also, Stephen is much cooler than I am and Daveed is very cool, so this all tracks. I will play myself. Can I sing? No. Can I rap? A present maybe. Will this rain on my parade? Nope!
When Lin-Manuel tweets you everyone you've ever met texts you and messages you and DMs you like it's your birthday and you realize that we've built a society where it is possible to reach someone through 90 different channels that all go to one phone so it's like being cancelled but nice. It's being reverse-cancelled.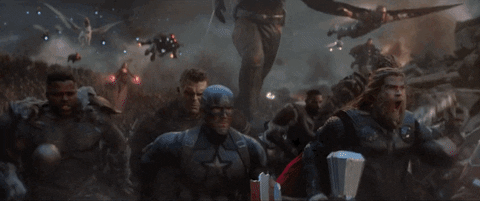 This was all very unexpected and very kind and an exciting early launch to the book, which will publish in February of 2020. We just completed a cover design, which I love so very deeply and can't wait to show you. I'll send it out to this newsletter before I show anyone else, possibly as early as next week.
In the mean time, as Lin-Manuel Miranda indicated, you can now pre-order Here for It, a humorous book of essays about intersecting identities, moving from the margins to the center, and one time catching on fire at a birthday party. If you like these weekly emails, you will love this book. LOVE. Please do pre-order it; early sales are hugely important to a book's success and to a writer's continued career. That writer being me. Pre-order sales count toward first week sales and can land a book on the bestseller list, which can in turn open it up to new audiences. Pre-orders tell a publisher that there is enthusiasm for the book and the author (me again) and can help convince them to send the author on a book tour. And, let me tell you, there is nothing I want to do more than to come to your local independent bookseller or performance venue, hang out together, and talk about Elizabeth Taylor at the Golden Globes. Let's make this happen!
PRE-ORDER HERE FOR ITPRE-ORDER from INDIEBOUNDPRE-ORDER in Canada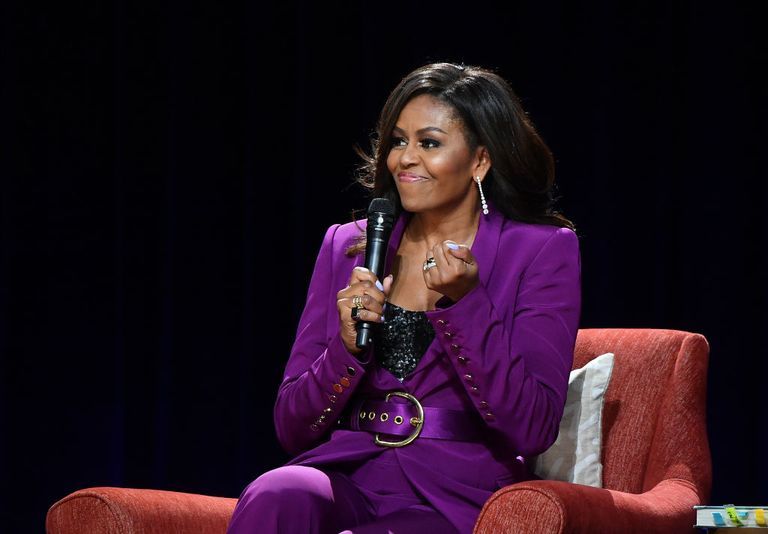 The Duchess of Sussex introduces the Q&A with an extended simile about creating a magazine being like crafting a great meal. As someone who 1) works at a magazine and 2) spends a lot of time deliberating about my Chipotle order, I can confirm this is accurate. But, this is not just a dietary detour, nay, HRH's preamble is an amuse bouche, preparing the palate for her secret ingredient! (Am I doing any of this right? Who knows. I subsist on a diet of the good bread from Cheesecake Factory and La Croix, so I'm not exactly running Delish over here.) Three paragraphs in, Meghan drops this scrumptious tidbit, "So, over a casual lunch of chicken tacos and my ever-burgeoning bump, I asked Michelle if she would help me with this secret project."
---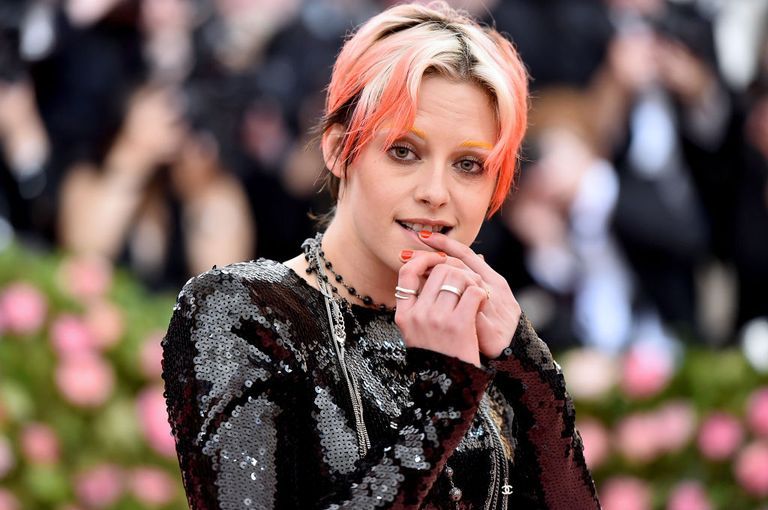 Chew-Bose writes, "I ask Stewart: Do you believe in ghosts?" For the record, this is the most important question any writer can ask any celebrity subject. Why do people read profiles of famous people? To find out what their thoughts on phantasms, spirits, and haints are, of course. The subtext of every profile is "Celebrities, do they not believe in ghosts? Do they not not believe in them? Let's find out!" Thank you, from me and the world personally, to Durga Chew-Bose for finally asking the real question. Kristen Stewart's response, however, will shake the foundations of the celebrity ghost-believing-or-not-believing establishment. "I talk to them," Steward responds. "If I'm in a weird, small town, making a movie, and I'm in a strange apartment, I will literally be like, 'No, please, I cannot deal. Anyone else, but it cannot be me.' Who knows what ghosts are, but there is an energy that I'm really sensitive to."
---
Ryan spent all of last night standing between Amy Klobuchar and an annoyed astral projection of Marianne Williamson coming to us live from her underground lair. Much of the time was spent trying to get a word in edgewise about the need for union jobs (yay!) and a Chief Manufacturing Officer (sounds like it could have a cute uniform, but it's going to be a no thanks for now from me). At one point, during a contentious exchange with Bernie Sanders, Ryan replied "You don't have to yell." It went largely unremarked upon because as far as sassy retorts go, it pales in comparison to the moment when Elizabeth Warren deconstructed John Delaney at a molecular level and sent him back to the lab.
---
Here's this week's open thread! Let's talk about Michelle Obama! Or books! Or ghosts! Or anything you want!
---
Random thing on the internet…
The story of a stolen Maryland bookmobile had a rather odd ending.
Reverse-cancelled,
Eric