Here for It w/ R. Eric Thomas #134
Oh, Baltimore.
Hi! It's R. Eric Thomas. From the internet?
Hi!

This week: An interview with Ivanka's new puppy, RBG claps back at mortality, and I've been Big Little Lied to.
We have a grudge against Randy Newman. So I was informed by my mother about 20 years ago. I don't really remember the circumstances, but knowing myself and knowing 20 years ago I can guess I was probably going on about Randy Newman's Oscar chances for "You've Got a Friend in Me," the song from Toy Story. This is all very on-brand. My mother informed me that, Oscars notwithstanding, we have a grudge against Randy Newman. This was news to me but my interest  was piqued because I love drama and I love the sudden revelation of backstory.
Turns out, in 1977 Randy Newman wrote a song called "Baltimore" about how tough life in this city was. "Oh Baltimore," the chorus goes, "man, it's just hard to live." It is a brutal song that ends with the singer saying he won't come back here til the day he dies. Yikes! Twenty years later, Newman would end up losing the Oscar for "You've Got a Friend in Me" and somewhere my mother would smile with satisfaction. Because nobody talks shit about Baltimore!  Except Baltimoreans.
Of course, Nina Simone recorded a cover of "Baltimore" in 1978, but she is not cancelled by the city because sometimes you can talk shit about Baltimore even if you're not from here, but only if we say you can. Also, frankly, Nina Simone could talk shit about literally anyone she wanted to; I believe it's a distinction she received from the French government at some point. Nina Simone was legally allowed to walk up to any person, look them in the face, and tell the unvarnished truth. And they were legally allowed to thank her. Truly remarkable.
I write to you this week, as most weeks, from my home in Baltimore, specifically in the 7th District, Elijah Cummings' district, the district I was born and raised in and to which I returned when I moved back two years ago. Why do I mention this? Oh, no reason. Perhaps you've seen the big story this weekend about Trump's petulant tweets about Cummings. If you haven't, don't look them up; it doesn't matter. I've reached the point where I've decided that responding to most of the president's tweets and statements is beneath me. Which is sort of a complicating factor for my job, but I'll figure it out. Anyway, I don't know a better clapback to the president's race-baiting denigration of this area than to simply state I live here, I'm from here, I'm more clever than he could ever be, and so is everyone I know. (That said, if you're looking for a clapback that absolutely slaps on the 2s and 4s, the Baltimore Sun editorial board basically snatched him bald in the Sunday edition.)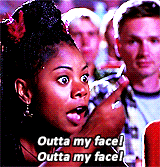 What you don't want to do is get yourself on Baltimore's bad side. I lived for 15 years in Philadelphia, a city known for throwing batteries at Santa Claus, being bullies about cheesesteak, and breaking a bell. That is one tough, extraordinary city. But no city I know can beat Baltimore's gleeful grievances. Yes, this is a city that leans super hard into being wacky and homespun, something that has, in my experience, often been more accessible to white residents than black or other people of color, but holding a grudge in Baltimore is an equality opportunity employer.
For instance, in the middle of the night! (If you are from Baltimore, you already know where I'm going with this.) In the middle of the night, Baltimore's professional football team, the Colts, moved out of the city and transferred to Indianapolis. First of all, can you imagine the Twitter brouhaha is a football team snuck out of a city like they were doing a live performance of Paul Simon's "50 Ways to Leave Your Lover"? My lord! This was in the 70s, before I was born, but for my entire life I've known that Indianapolis was cancelled, the Colts were cancelled, and Mayflower moving company (who provided relocation services for the team) was cancelled. The NFL in general was sort of cancelled, although a lot of people just became fans of the Eagles or the team from Washington D.C.. It became suddenly uncancelled again when Baltimore got another NFL team, the Ravens, and the Ravens went on to win the Super Bowl in 2001 because the only thing better than holding a grudge in Baltimore is holding a grudge while also getting revenge in Baltimore. Now, of course, the NFL is re-cancelled, but for non-Baltimore reasons.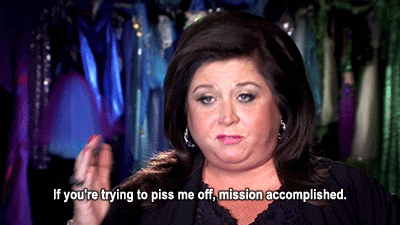 That is more sports talk than you will ever get out of me, but it's for a good cause. Grudges! At the risk of becoming an ESPN anchor, I must also mention another sport I had the pleasure of watching last night: SYNCHRONIZED SWIMMING!
We went to a water ballet in Druid Hill Park, one of the largest public parks in America (also in the 7th district) (just saying). It was put on by Fluid Movement, a 20-year-old performance art group featuring swimmers of all ages, races, abilities, and backgrounds. Lithe black kids opened the show by doing backflips off the diving board, there was an Esther Williams tribute followed by a number about allergies in which Gluten (a man wearing a slice of bread costume) floated in an inner tube; there was synchronized swimming to "Nine to Five" and Lizzo. There was an Edgar Allen Poe-themed number about Annabelle Lee featuring swimming angels, swimming Poes with little Poe mustaches, suits, and wigs, and Annabelle's swimming in red heels. And if that isn't the Baltimore spirit, I don't know what is. This event checked all of my boxes! Ever since Miss Piggy rose from the water with a crown of lit sparklers in The Great Muppet Caper while Charles Grodin belted for his life, I have been totally sold on water ballet, but this is the first time for me to see one live. I felt renewed and affirmed. (If you're local, you must go see it tonight or next weekend.)
Speaking of Poe (and really, when aren't we down here?), there's a really fantastic/indulgent scene from the show Homicide: Life on the Street in which Chris Noth (playing his Law & Order character), Andre Braugher, and John Waters volley over which city is better, New York or Baltimore. Or rather which city is worse. One of the lines I've always remembered is Waters on Poe: "Edgar Allen Poe hated New York so much he had to come to Baltimore to die."
Now that's the Baltimore spirit! We're cancelled but so are you!
Look, don't tell my mom I said this, but I don't think Randy Newman was totally wrong. It is sometimes just hard to live in Baltimore, a city where grudges can turn into laws which can hamstring generations under the thumb of redlining or de facto segregation. Where promise and poverty dovetail. But in that way, Baltimore is every city in this country, and it's this country itself. Man, it's just hard to live, but hard is not impossible. Hard is not "infested". And hard is not hopeless.
I'm reminded of the words of the poet Jericho Brown, who is not from Baltimore but is also not cancelled. He writes, "Hope is always accompanied by the imagination, the will to see what our physical environment seems to deem impossible. Only the creative mind can make use of hope. Only a creative people can wield it." And that's the Baltimore Spirit.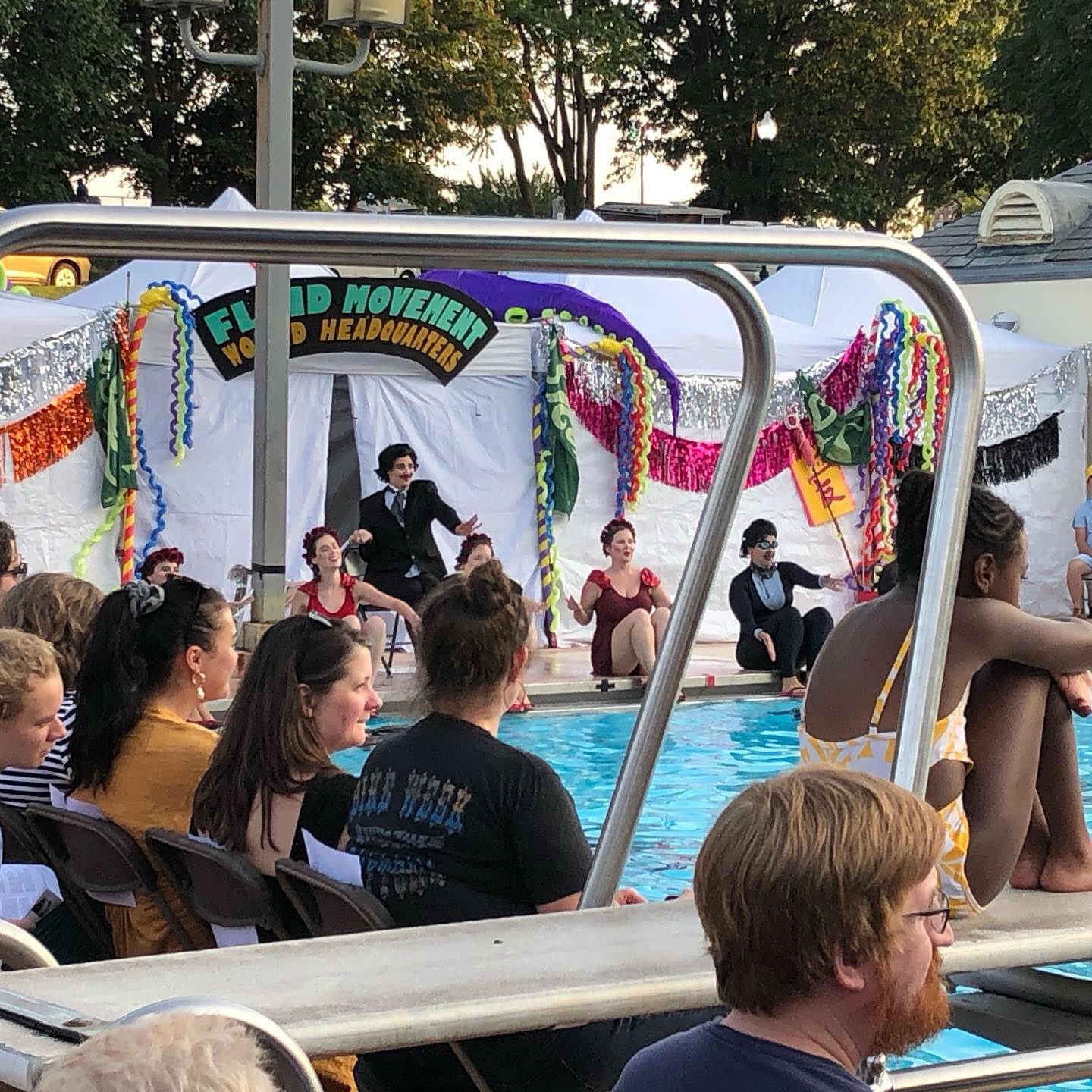 Here's the link to this week's Open Thread! Let's talk about how great the Muppet movies are, Ruth Bader Ginsburg, Baltimore, or anything you want!
This week, I interview a dog, let's revisit synchronized swimming actually!, and Big Little Lies. But first!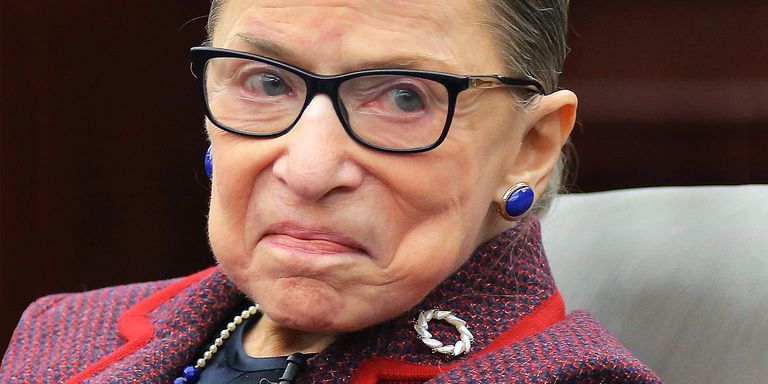 Supreme Court Justice Ruth Bader Ginsburg has repeatedly declined to hear a case brought forth by "Mortality," choosing instead to outlast everyone and everything on Earth. She did, however, offer an opinion. In an interview with NPR's Nina Totenberg, Ginsburg delivered one of her more delicious subtle smackdowns in response to those who wished her ill and the concept of death in general.
---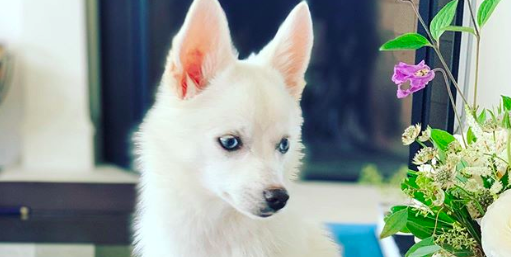 Have you visited the White House?
Only once. I really can't take it for very long. As someone who can hear dog whistles, the White House sounds like a rock concert to me. I can barely hear myself bark. The only one I can be around is Stephen Miller.
Stephen Miller? That's surprising.
Well, he doesn't dog whistle. He's just saying it.
---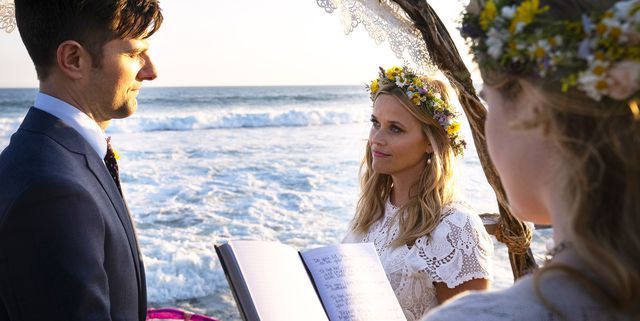 As you may be aware, most of the drama was behind the scenes this season as director Andrea Arnold's vision for the series was reportedly recut by original director Jean-Marc Vallée, resulting in a sometimes muddled product on-screen. What all of the reports neglect to mention is that I was supposed to appear in a pivotal role in every scene. So, since I have to do everything myself around here, here's a list of all the times you should have seen me in the Big Little Lies finale.
---
From 2016…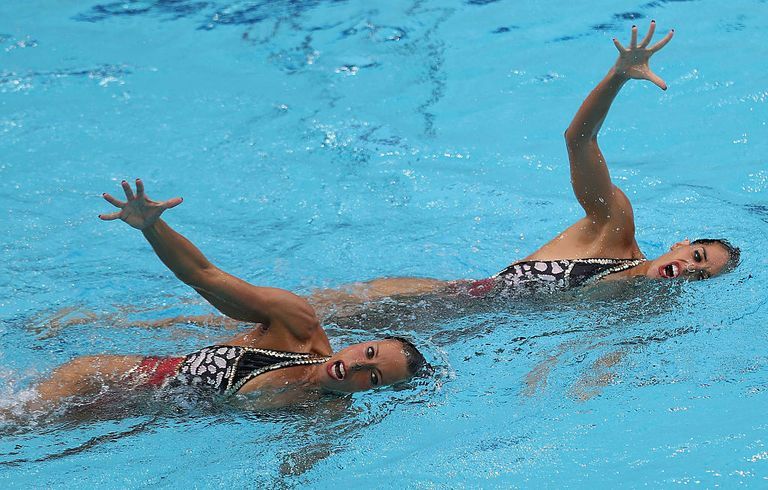 This one really connected with me. This is that moment when you're lying on the couch watching TV and you want the last slice of pizza but the box is on the coffee table and the last slice has somehow been pushed into the corner and you have to slap the box so that the slice slides toward you. That's what this one is. And it really warms my heart.
---
Random Thing on the Internet
This Twitter thread about my a sign my neighbors are throwing out turned into a saga.
In the middle of the night!
Eric