Here For It w/ R. Eric Thomas, #125
Hi! It's R. Eric Thomas. From the internet?
Hi!

This week: a cartoon controversy in Alabama, we do not deserve Jennifer Hudson... or Céline Dion... or Rihanna!

Cancel me if you must but we did not have a wedding cake at our wedding. It's a decision that is, I know, against my personal brand (and I think goes against the Obergefell ruling from the Supreme Court) but it's one I stand by. For one, David and I had a complete meltdown over napkin selection so we figured that coming to a consensus about cake flavor might require third party mediation or spiritual guidance or something and we did not have money for a Cake Doula in our budget. (Side note: I now realize that "Cake Doula" is the only career aspiration I will have going forward.) (Other side note, aka side b note: we ended up not renting napkins because it was more cost effective to buy Ree Drummond brand cloth napkins for our guests and then wash them and use them for the rest of our lives like a couple of napkin barons. This is a helpful hint from your Cake Doula.)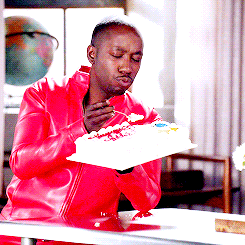 Despite the fact that all I've ever wanted in life is cake, David and I both agreed that we would rather be mummified in our beautiful Ree Drummond brand napkins than have to go through the ordeal of smashing cake in each other's faces in front of 200 of our relatives, friends, coworkers, and secret enemies. The solution, we decided, was to just eliminate cake. Yes, this makes us sound like villains in a Roald Dahl book. Weddings are desperate times. I have nothing against people who decide to smash cake in each other's faces at their own weddings. I've learned long ago that no one should give anyone else advice on their skincare regiments, so if buttercream icing keeps your T-zone clear, honey, do it to it! I'm not judging. But it's a no from me.

Did we realize that we could have a cake without smashing it in each other's faces? Unfortunately no. When we got married, same-sex marriage had only been legal for about a year and we had not yet had a chance to go to the orientation session. (Side note: wait, they actually should have orientation sessions for when a group of people who have been denied rights suddenly get those rights. I want to help with this. I'll be a Rights Doula!)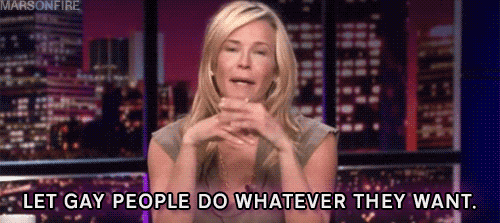 I did understand the grave seriousness of forgoing cake tastings at various bakeries, however. This is a pain I will carry to my grave. As you know, I love free things and will do basically anything, including paying money, to get free things. One's wedding is a very much not free thing but it does come with, like, 6 slices of complimentary cake and, for me, that makes it all worth it. Alas, we were so busy that we didn't even have to time to go through a farce of cake-tasting knowing full well we'd never buy, like a couple who sits through one of those scam time-share presentation for hours secure in the knowledge that this is the one and only time they're be in Cancun and you can't grift a grifter.

Instead of cake, we had a really wonderful substitute that I'm very happy with and I recommend to everyone: our friend and caterer, Chef Steve, made half a dozen different kinds of mini-desserts and set them up on tables throughout the room: chocolate chip cookies with cardamom milk, a trifle, lemon squares, stuff like that. They looked amazing and people loved them. I, however, was so busy getting married that I forgot to eat any of them. And this is probably one of my greatest regrets in life to date. I think of it, legit, once a week. I believe so strongly in always getting dessert. ALWAYS. Even if you are full. I frequently eat dessert for breakfast. I love dessert. Cancel me if you must, arteries, but I cannot give up my sweets.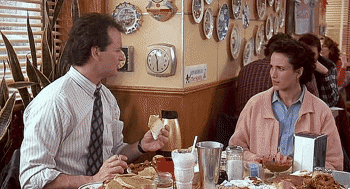 I am currently debating going on some sort of diet because, whatever, I'd like to live. But the thing standing in between dieting and me is a room full of mini-desserts that I cannot ever quite reach. This is my superhero origin story. I will eat all of the desserts that come across my path in an attempt to set right what once went wrong: the time I neglected to have dessert at my own wedding. This is my quest. This is my curse. This is my purpose for being. I am... the Cake Doula.

(Side note: OMG, I got to meet another friend from the internet at an event in Seattle this week and she brought me AMAZING twice-baked croissants from Bakery Nouveau as a surprise. Thank you, Vicki Wilson, for the wonderful gift and for being so nice in person!)

This week: important information about what Rihanna smells like, Céline Dion does the best Carpool Karaoke ever, and Jennifer Hudson blows my TV up. But first, rats!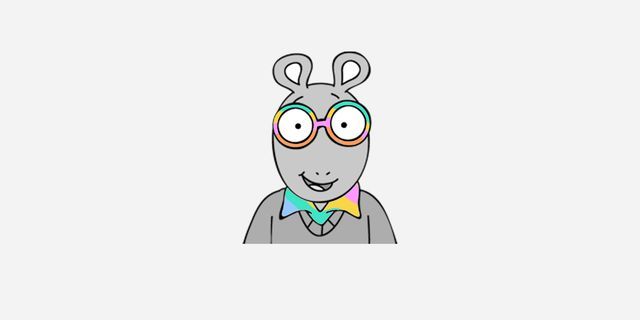 The empty gesture of cancelling a cartoon wedding is such a small pyrrhic victory. Thank goodness those young eyes didn't see the wrong thing and grow up thinking they could be rats wearing tuxedos. Can you imagine such a world? In instances like this, people often say that children are too young to be "exposed" to ideas like "same-sex attraction" and "gender." As if every child is floating through the world in an opaque bubble until the minute they turn 21 and the bubble bursts somewhere over Hell's Kitchen where they land, see two people with the same gender presentation holding hands, and immediately become drag queens or Pete Buttigieg. [READ THE FULL COLUMN]
---
CAN YOU BELIEVE YOU ARE ALIVE TO SEE THIS?! There are so many perfect things about this one-minute video starting with the selection of Hudson. Jennifer Hudson is not the only person who could tear the roof off with this song; Cynthia Erivo, Heather Headley, Jazmine Sullivan, and Patti Labelle also come to mind, among many others. But JHud seems to have built a comfortable melismatic niche out of showing up just when you needed her most, singing her face off (and your face, everyone's face; no faces!), and then bopping on out of there. The "Jennifer Hudson randomly giving you life" moment deserves its own category on awards shows and possibly a multiplayer game where you can pit her song from Hairspray against the time she got up in the middle of The Voice UK and started belting "The Impossible Dream." [READ THE FULL COLUMN]
---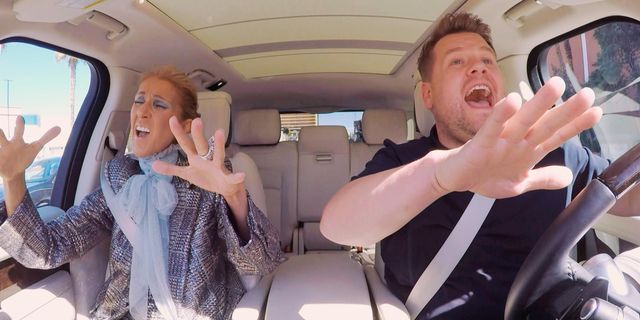 Good morning exclusively to Céline Dion, the woman for whom every day is the Met Gala, the beltress who won a Pulitzer Prize for Living Dramatically, the artist whose picture is the only thing on Tilda Swinton's vision board. Bonjour also to Céline Dion's extremely Céline Dion carpool karaoke video, 14 minutes of exuberant vehicular randomness that should both elevate the form and also serve as its closing chapter. Au revoir singing in cars at the top of your lungs; Céline Dion has sent you (and us) to conceptual heaven. [READ THE FULL COLUMN]
---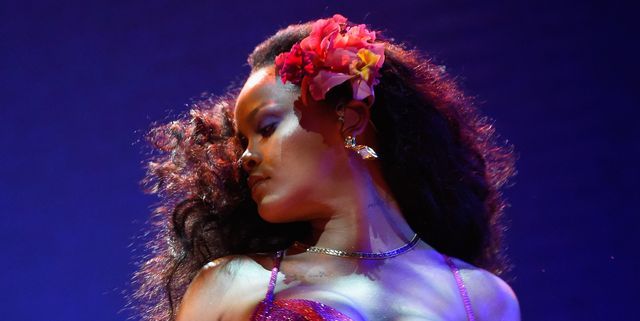 Harris applies his singular way with words to evocative descriptions of the multi-platform mogul's ascent, influence, next steps, and—most importantly for me—her aroma. "As the doorbell chimed, a brilliantly heeled foot — wearing one of the aggressively pointed leather Fenty sandals I'd previewed the day before — stepped through a hidden side door," Harris writes. "She smelled like cinnamon, bubble gum and the sea, her scent dominating the overpowering chocolate around us." I mean this with all the seriousness I can muster and an absolute lack of even the faintest trace of hyperbole: this is the greatest sentence ever written and all other words, smells, notions, and ideas are cancelled. [READ THE FULL COLUMN]
---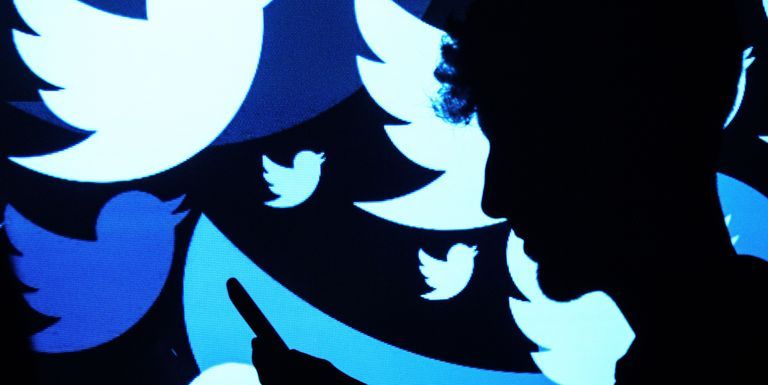 I'm not trying to make hard accusations about the grifters being grifters, but why else would you spend every day barraging the president's Twitter account with replies? Like, go take a walk. Open a CrossFit gym. Something. The Krassensteins also recently started a podcast that they co-host, despite the fact that they sound exactly alike and so the listening experience becomes an aural farce in which it seems like one person is talking to himself. And agreeing! Trump never engaged with the Krassensteins, so their interactions were also one-sided online. It seemed like the other side of that Old Man Yells at Cloud meme: Cloud Yells Back; Nothing Happens. [READ THE FULL COLUMN]
---
Let's Hang Out

Baltimore: June 1 is my 20th year high school reunion so, uh, if we went to high school together, we should hang out!
Washington, D.C.: June 17 at Miracle Theater - Hosting The Moth StorySlam
---
Random Thing On the Internet

I was on The Record on KUOW again this week, this time for the first time in person. The theme of the show was "Is it okay to feel joy while the world is burning?" Come to hear me tell a story about accidentally catching on fire; stay for the brilliant Tonya Mosley talking about her absolutely essential podcast, Truth Be Told, an advice show for and by people of color. This shot to the top of my queue immediately.

With love from your Cake Doula,
Eric