Here For It w/ R. Eric Thomas, #122
Hi! It's R. Eric Thomas. From the internet?
Hi!

This week: Kamala Harris showed up and showed out, Oprah's name is my favorite song, and Congress proves the chicken came first.

I was sitting in a hotel lobby in Nashville last night, waiting to be picked up for dinner, and actively talking myself down from partaking in the free buffet of baked potatoes, mac and cheese, nachos chips, and hot dogs that the hotel provided. We were headed to an "urban cantina" called Nectar that looked very good indeed and I didn't want to spoil my appetite. My appetite replied, "Honey, don't worry about me. Worry about letting any free thing pass you by ever. It's against our code." Of course my appetite was correct. I have a deep aversion to passing up any free thing ever. Samples? Yes please. Coupon for an ice cream cone on my birthday? I'll drive 35 minutes in 20 degree weather. Pamphlet about Hell from a street preacher? Why thank you; and in return please take my pamphlet on heaven, a large Costco with better lighting where everything is free. It's in the Bible somewhere. I'm sure of it.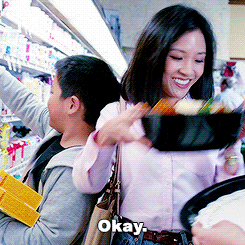 I really love free things. I once stayed at an Embassy Suites in Manhattan (New York City!) that offered a pretty comprehensive snack buffet (including hot and cold items) plus an open bar, and I reacted like I was in the audience of Oprah's Favorite Things show. Oh my God, I just thought about what would happen if I was surprised by many expensive free things and started hyperventilating. Oprah would have to sedate me.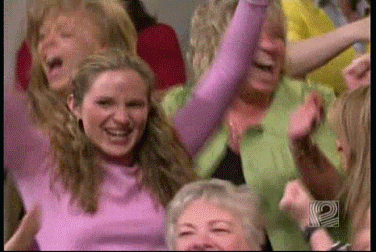 I certainly don't mind paying for things but I also would prefer to never pay for anything. This doesn't seem to be a controversial opinion. Then again, if everything was free, would it still feel as thrilling? I think so. Money is pretty but do I want to touch it all the time? No. Did I struggle to do basic conversion math in my head the entire time I was in Mexico City? Yes. And it's also such a stressful experience to have a credit card machine tell you to swipe your card and then yell at you to insert your card instead and then threaten you with bodily harm if you even think about removing your card and then go ballistic on you because you need to remove your card right now or the economy will completely collapse. I can't have all that stress in my life. I'm trying to go to Costco heaven with no wrinkles on my face and a pocket full of tiny slices of pizza on toothpicks. This is my plan.

I love free things so much I spent the last three paragraphs talking about how much I love free things even though I was only telling you about this hotel lobby to introduce something else. What a mess. What a free mess. (That's the title of my civil rights memoir). Anyway, I'm sitting in the lobby and all these people--families, seniors, business travelers, probably at least one bachelorette party and one aspiring country music star, statistically speaking--and Melissa Etheridge's "Like the Way I Do" came on the radio. I started to squirm in my seat because I know for a fact that it is one of the best, sexiest, most intense songs ever written and I was excited to see this entire crowd of people clamoring for a free baked potato suddenly exploded into ecstatic chaos. Free food and a show? Who could be so lucky?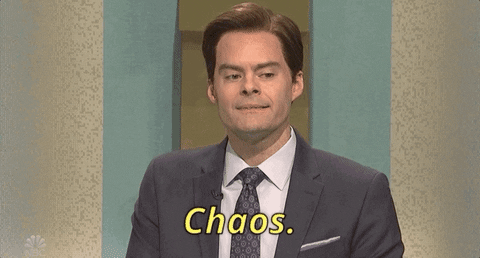 "Like the Way I Do" is like Beyoncé's Lemonade album concentrated into one 5.5-minute guttural growl. It is simultaneously very very sexy and very very pissed and that combination makes my head spin. The premise is simple, Melissa Etheridge, in the opening seconds, establishes that she's in a relationship that definitely bangs, but that her lover has found someone new. So Melissa Etheridge poses a question that would stump a Jeopardy! champion: "can she do it like I do?" And then she goes on for 4 and a half minutes beautifully braying about exactly what it is that she does. I first heard it in college and I immediately pulled the fired alarm and ran out into the streets screaming. I had never been broken up with or had s-e-x at that point but nevertheless I was standing on my bed, belting "TELL ME DOES SHE WANT YOU, INFATUATE AND HAUNT YOU, DOES SHE SHOCK YOU, ELECTRIFY AND RAAAAAAAAAAWK YOU?!" Honey, I don't know how anybody listened to that song when it first came out and didn't become a lesbian.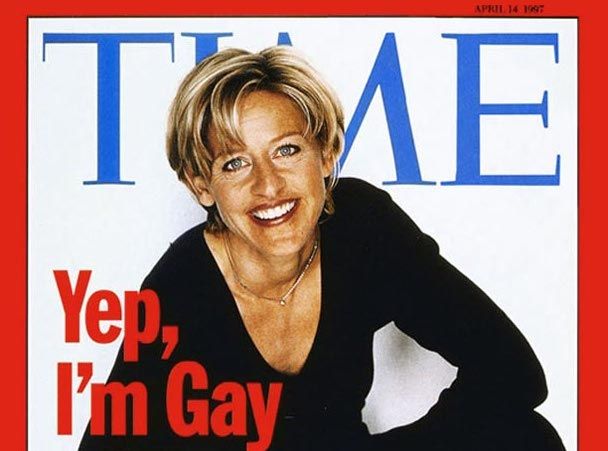 During that period in college I almost exclusively listened to Melissa Etheridge ("I'm the Only One" is also a banger), Ani DiFranco, and the Indigo Girls. And the original Broadway cast recording of Ragtime. Fun fact: I was not out at this point. What did I think I was I doing in the land of heterosexuality? Honey, I don't know. Just hanging out, looking for free snacks, I guess. Straight people have more Costcos. You understand.

In conclusion: here is a 13-minute live version of "Like the Way I Do" that you need in your life right now. Be prepared for the paint to melt off of your walls. It will change you. It will electrify and raaaaaaaaaaaaawk you.
---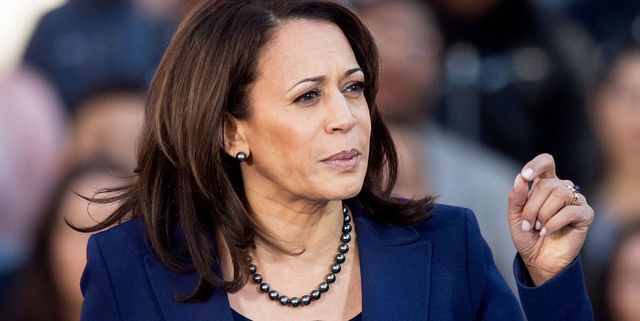 It's fascinating that the Attorney General of the United(?) States of America has chosen the strategy of stammering more than Christopher Walken doing a Jeff Goldblum impression. This... does not seem like a good plan. I thought it couldn't get more stunning than Senator Harris' complete deconstruction on a molecular level of former AG Jeff Sessions. But yet here we are, a few years later, another Attorney General turned to Thanos dust. It's almost like the top attorney in the nation is no match for the former California prosecutor and presidential candidate. It's almost like—and I know this is a really out there idea—they should not be in their jobs at all and she should be given some sort of promotion. Call me Rihanna, cuz I'm having wild thoughts. [READ THE FULL COLUMN]
---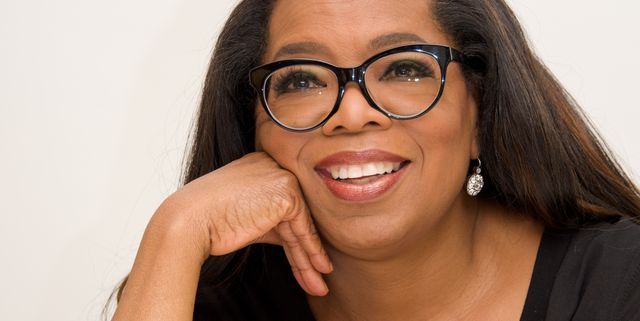 Oprah Winfrey has a new, lengthy, insightful, tea-spilling interview in The Hollywood Reporter and, as the prophet Ice Cube once said, "I got to say it was a good day." Oprah Winfrey holding forth on whatever subject she deems suitable for her commentary—The Crown! Mayor Pete! Getting notes from CBS producers! Her spiritual closet!—is actually my life blood. Put words from Oprah into my eyeballs and you will see a person reborn! You know how in Black Panther, when T'Challa drinks the purple flower suddenly he's jumping over cars and shirtless wrestling Winston Duke on a waterfall? That's me when Oprah releases new content. APPROACH ME WINSTON DUKE! I AM READY. [READ THE FULL COLUMN]
---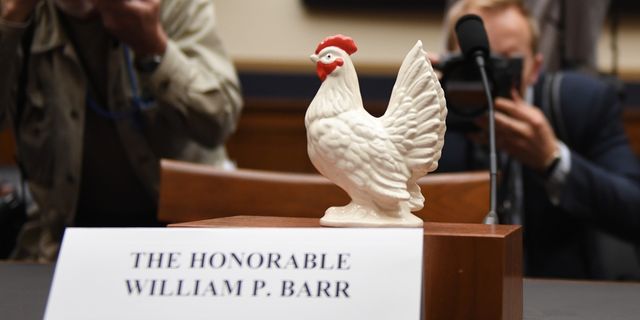 Cohen wasn't satisfied simply cluckholding Bill Barr. After placing the centerpiece from your great-aunt's sideboard in the Attorney General's place, Cohen took his seat and began ceremonially (and actually) chowing down on a bucket of KFC. Sweet Reba in a White Wig, what is going on in here on this day? [READ THE FULL COLUMN]
---

Okay, everyone has gone H.A.M. on bright colors and patterns. It's all pinks and corals and turquoises, which are fun individually, but all together look like the chorus from a 70s-set Golden Girls origin story musical. Call it Mamma Sophia: Here We Go Again. [READ THE FULL COLUMN]
---
Let's Hang Out

Nashville: May 9 & 17 - Readings of my new play, Crying On Television, part of Nashville Rep's Ingram New Works Festival. I am so proud of this one. It's very funny, it has a huge heart, and the cast is extraordinary. If you're in the area, please come out!
Seattle: May 23 at Benaroya Hall - Hosting The Moth Mainstage
---
Random Thing on the Internet

Once again I did not receive a Tony nomination! I'm not mad; I'm just disappointed in them. What does a person have to do to get nominated for a Tony (besides actually appear in or work on or write something that is on Broadway in the current year?) It's hard for me to pick my favorite Tony performance (do I watch Tonya Pinkins' "Lot's Wife" and Bernadette's "Rose's Turn" and the cast of Shuffle Along daily? Yes.) But here's a fantastic opening number by Josh Groban and Sara Bareilles about people (like me) who have lost Tonys.

Raaaaaaaaaaaaaaaaaaaaaaaaaaaaaaaaaaawwwwk you,
Eric