Here For It w/ R. Eric Thomas, #121
Hi! It's R. Eric Thomas. From the internet?
Hi!

This week: Janelle Monae + Lizzo = HEAVEN, something phishy about Mayor Pete, BEYONCÉ!!!!

One of my most random but most fervently held dreams is to one day own a little greeting card and knickknack store that makes absolutely no profit. Sometimes I would sell baked goods, but only if I was in the mood to bake. I would definitely eat most of the selection as I wiled away the day sitting at the counter, offering gift-purchasing advice, gossiping with the neighbors, and totally refusing to make any wise financial decisions for the continued health of my business. This is a very real dream of mine and I will stop at nothing to make it happen. (And by stop at nothing, I mean "I will aimlessly hope it happens but if it doesn't okay. Probably won't apply for a small business loan or anything though. So much paperwork. Plus, when they ask for a business plan, I would just offer a freshly baked scone and shrug.")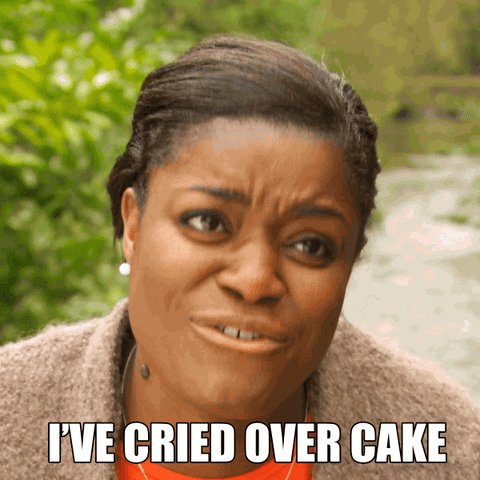 I really love a well-curated gift store, don't you? One of those places that has hardback books about Ruth Bader Ginsburg next to a bunch of succulents and candles next to shirts with cheeky messages next to a bunch of kites and maybe confetti for your pet. "What's confetti for your pet?" a customer would ask me. "Honey, how should I know? I just stock whatever sounds cool and hope for the best. Have you tried this biscotti? I'm not sold on it yet."

I think I would want to open a store simply as a pretense for making friends. They say you're supposed to put yourself out there in the world to make new acquaintances but what if I just sat behind a counter for 8 hours a day and the new acquaintances came to me? You know what is? Business smarts.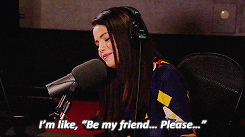 (This is only tangentially related but this clip of Celia Hodes trying to get Nancy Botwick to be her friend on the show Weeds is playing in my head constantly.)

Plus, the people coming into the store would already be a self-selected group of people who appreciate a thoughtful gift or a timely card. These are the best kinds of people in the world. One of the things I'm proudest of in my adult life is the stockpile of greeting cards David and I have amassed for any and every occasion. One of the things that I am most ashamed of in my adult life is how frequently I forget to actually send a card when a card is needed. I'm working on it. If I had a store full of greeting cards and a lot of time on my hands, this would all be easier.

I've also entertained the idea of starting my own greeting card line. (When am I finding time to do all this new stuff? Honey, how should I know? Stop stressing about it. Have a cruller.) As much as I like greeting cards, I am always briefly perplexed by the concept in general. Some stranger has written very heartfelt thoughts that I will then present to someone I know with the assurance that these stranger thoughts are basically my own. I'm the kind of person who insists writing a whole dissertation on the blank inside flap of the card anyway because I am extra and I want extra thoughtfulness points. However, with my new greeting card line that won't be necessary as the cards are specifically designed to say all that there is to say. Perhaps to their own detriment.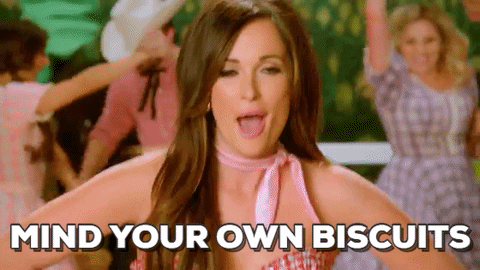 I would start a card line that delivered the most dry, succinct messages possible for people who can't really muster enthusiasm but understand that acknowledging an event is required. Where is the representation for the apathetic celebrant, Hallmark?

I'll show you want I mean. You have an anniversary coming up with the person you see all the time, the person who knows exactly how you feel, the person who has not emptied the dishwasher in ages? Get them a card that reads "We are in a relationship." What's on the inside? Nothing. Who needs more than this. Yes, it's important to acknowledge relationship milestones (I guess!) but why overstate the obvious? In this economy? This card is in a suite of cards that also read "We have been married a long time" and "We have been dating a period of time. This is a card that addresses that."

Other cards that will fly off the shelves:
You are my coworker. It is your birthday. - I don't need to pretend that we've changed each other's lives in the times that spend waiting for the copier together. You were born. That's great. Please turn the radio in your cubicle down a smidge. Thanksomuch.

This sucks. - Destined to be my most popular seller. The applicability of this card is limitless. Honestly, I don't ever want sympathy cards or condolences. I just want you to hand me a piece of paper that says you know what I'm thinking and what I'm thinking is "this sucks."

Who cares? - Sort of the flip side of "This sucks," this one is for when you want to start some drama at an event but you're really passive-aggressive. An instant classic.

I would like some clarity about our relationship! - Sure you could say this with your words but isn't it much more festive to do with a greeting card?!

You're fine. - This functions as a get well card or an affirmation. It also has a sibling card which reads "You're fine now." A follow-up to the "This Sucks" line.

Thanks for not being annoying about your political opinions - FEWER AND FEWER PEOPLE deserve this card so I will be using it passive-aggressively!

Would you like some opinions about your kids? - Great for a baby shower, birthday party, graduation, quincinera, whatever.

Let's be friends. - I would give this to everyone who came in my store. This is also a good breakup card!

And finally, my most applicable card: You are the parent of my significant other but I don't know what to call you. Anyway, happy birthday! (Pal?)

This week, I send my driest greetings to the incompetent president, Mayor Pete, Janelle Monae and Lizzo. But first! BEYONCÉ!!!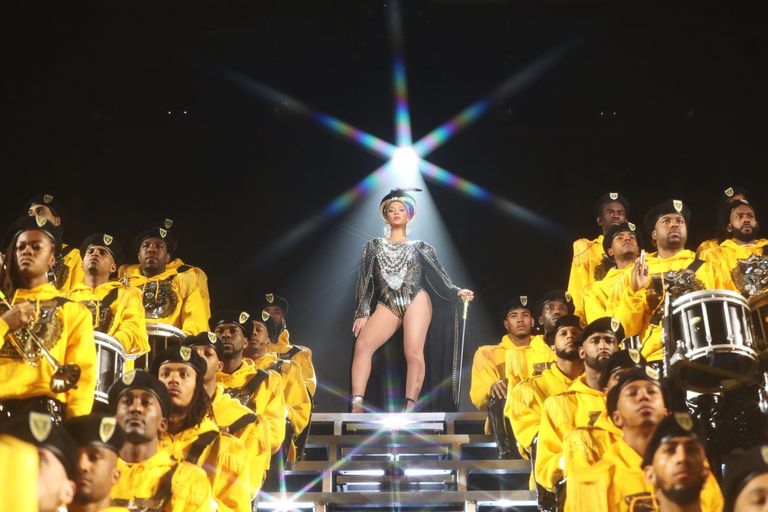 HOW AM I SUPPOSED TO GET ANY WORK DONE FOR THE REST OF MY LIFE WITH 24-HOUR ACCESS TO BEYONCÉ'S HOMECOMING COACHELLA PERFORMANCE? Can't be done! Sorry. This is my letter of resignation. BYE! Except there is nothing resigned about me in this moment. This is my letter of ascension! Greetings, Earthbound basics! Corporeal bugaboos! I am writing to you from heaven, where I went after watching Homecoming, the new Beyoncé special. A ghost wrote this article. Boo! Actually, what does a Beyoncé ghost say? Bee? Sure! [READ THE FULL COLUMN]
---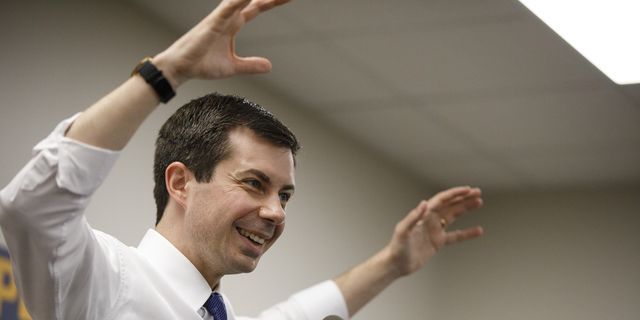 Look, I have nothing against Phish and I am glad that Mayor Pete has come out as a suburban dad that plays in a String Cheese Incident cover band on alternating weekends when he doesn't have neighborhood watch. Live your "You Enjoy Myself" truth, you normcore fried ravioli snack! That said, have you heard a Phish song? Each one is longer than an Avengers movie. This inaugural ball is going to last roughly 22 hours. [READ THE FULL COLUMN]
---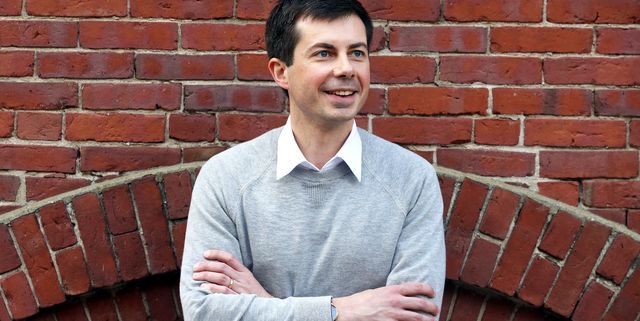 It is now a well-known fact that Pete "Mayor Presidential Candidate Pete" Buttigieg speaks more languages than the computer on Star Trek. At last count, he has fluency in 900 known languages, including some that have yet to be discovered. (Buttigieg actually speaks seven languages, but honestly after two it just starts to seem magical. I struggle with one language so anything beyond understanding the Olive Garden menu blows my mind.) Mayor Pete has always given all Big "O Captain, My Captain" vibes. But I didn't know that said captain was Jean-Luc Picard. Mon dieu! [READ THE FULL COLUMN]
---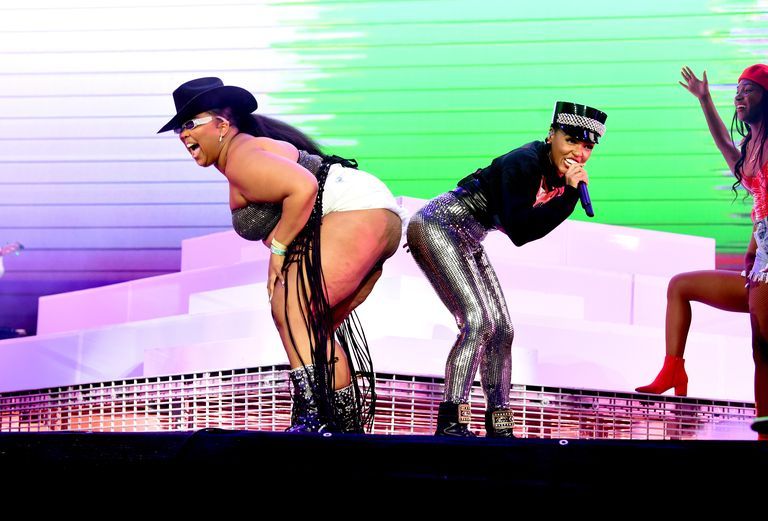 This photo is like Stone Soup for your emotions. The more you look at it, the more fulfilled you get even it's just sitting there minding its business. Lizzo and Janelle Monae are out here holding it down as Millennial Strega Nonas for your nerves. Incredible! [READ THE FULL COLUMN]
---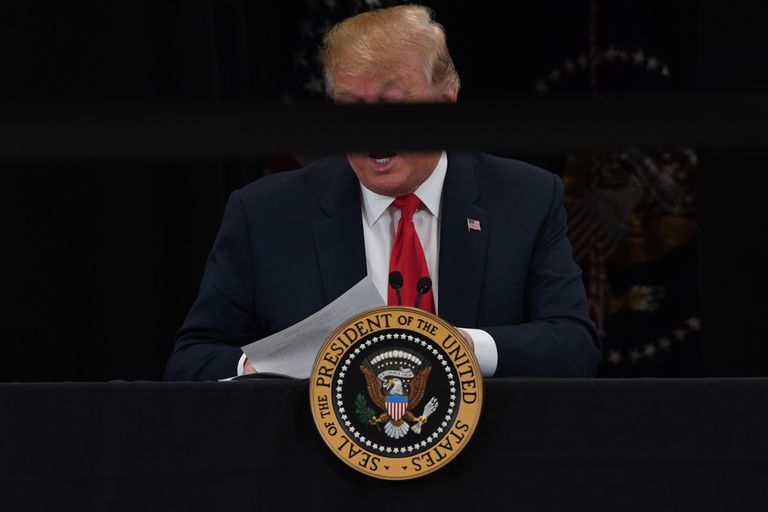 Like everyone currently offering expert commentary on cable news and your conspiracy theory-loving uncle whose Facebook profile picture is a dog in sunglasses driving a tank, I have read the entire 448 pages of Reader's Digest presents The Mueller Report. The document is longer than George R. R. Martin's next tome and equally full of duplicity and avarice. The Report is so redacted it technically can be classified as Dalmatian. And yet! I have read it and I have thoughts! [READ THE FULL COLUMN]
---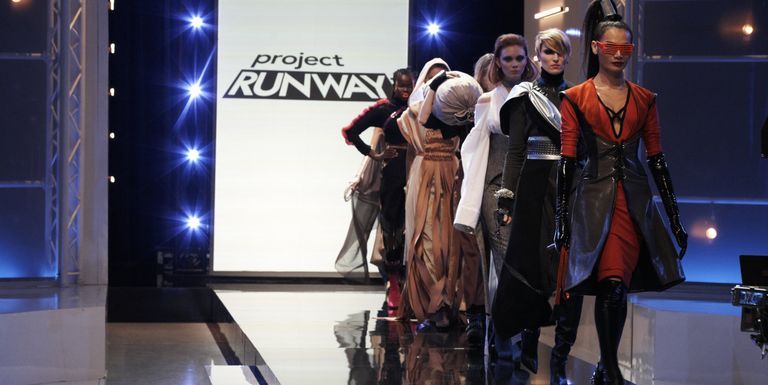 At Mood, Christian gives them 30 minutes and $300 but cautions that they have to avoid being too costumey. As someone who lives for a costume, I am sad. And as someone who loves the schadenfreude of someone wearing a costume when they definitely should not be wearing a costume, I am despondent. [READ THE FULL RECAP]
---
Random thing on the internet

One of the all-time best lip syncs on Drag Race occurred this week in front of two cast members from Veep and it's all so important.

Honey, how should I know?
Eric