Here For It w/ R. Eric Thomas, #121
Hi! It's R. Eric Thomas. From the internet?
Hi!

This week: the White House doesn't understand birthday greetings, the Fresh Prince got freshened up, and Trump demands to speak to the manager of Twitter.

I can't believe we haven't talked about this scandal with the Mayor of Baltimore yet! For a long time, I thought Healthy Holly-gate (which I'll explain in a moment) was just some local tomfoolery and refrained from talking about it on Twitter or on here because I try to maintain the illusion that I belong to the world and have no permanent address. This also helps me to elude creditors with whom I am in a fight and jury duty summonses. (That said, for years while living in Philly I received jury duty summonses for Maryland courts. To my Philadelphia address! Make it make sense! I really wanted to go because I am obsessed with the two separate yet equally important parts of the criminal justice system and I like to hold other people's fate in my hands and also I am trying to take down the prison industrial complex from the inside.)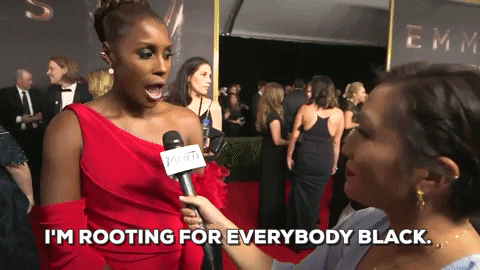 (Have I told you this story before? I couldn't figure out who to call to make the summonses stop. I was like, "Look, hon, I'll get on a Bolt Bus and bang a gavel, but my rulings are binding and arbitrary and you may not like it." I had changed my registration, I had updated my address. They were relentless. Then when I moved to Maryland, I got summoned for jury duty in Philadelphia! This is not a very organized dystopia.)

Speaking of disorganized dystopias! The Mayor of Baltimore. So! The Mayor of Baltimore used to Martin O'Malley, a pleasant-looking white man with presidential ambitions that were best suited for another decade. You may remember O'Malley as the "Oh, right, him!" of the Hillary/Bernie race of 2016. When O'Malley was elected, I was in high school and everyone was like "He looks like a Kennedy! He's going to be president!" which is embarrassing to admit now, but you must understand we were in that dark period between Homicide: Life on the Streets and The Wire when nothing was being filmed in Baltimore and we were starved for Central Casting Realness. Do I remember any of his policies? No. Did he look like the television actor playing the president in a disaster movie in which the president is rescued by a Secret Service agent played by Denzel Washington? Yes. Are all the qualifications we needed? Apparently. I wasn't old enough to vote anyway, so send that summons summonswhere else!

Anyway (why am I giving you the whole history of Baltimayoral politics? Honey, I don't know. This newsletter was supposed to be about a totally different crime that's happening to me but I have clearly gone off the rails.) O'Malley became governor and Sheila Dixon was appointed mayor, however three years later she was convicted of "misappropriation of gift cards" which is the most bootleg of crimes. She used gift cards that were supposed to go to a constituent or something. It's messy. Dixon was replaced by Stephanie Rawlings-Blake, see GIF.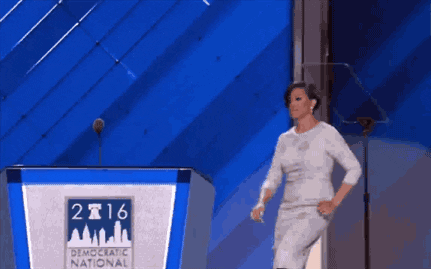 However, after the uprising, Rawlings-Blake didn't have the votes to get re-elected so she settled back into private life consisting of frequently running into me at Bluebird Cocktail Room but never speaking because we don't actually know each other. Roughly 45 people ran for Mayor of Baltimore, including Deray, he of the blue vest. The winner was a woman named Catherine Pugh and that is why I've gathered you here today.

About 6 weeks ago, a story started breaking that alleged the mayor had written two children's books, Healthy Holly and Healthy Harold or something, self-published them with a Canadian printer, and then used her connections to sell massive numbers of those books to entities that have contracts with the city, including one large hospital system. And this isn't simply a case of the Mayor selling a couple of photocopies out of the back of her car. She made $800,000 off of these books. One hospital bought thousands of these books, allegedly, to distribute to "the children" and yet no child seems to have come across this tome. Years back, Baltimore Mayor Kurt Schmoke changed the city's motto to "The City That Reads;" most saw a slogan; Catherine Pugh saw a business opportunity. She walked by a bench painted with the motto and was like "Oh word! Literally!"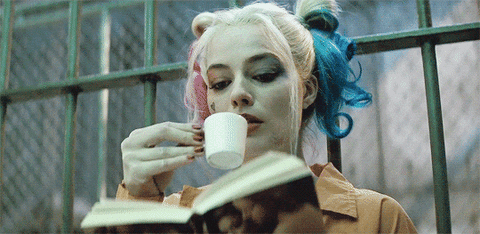 Look, we're the town that fired Oprah, so having a one-woman bootleg bookclub with no actual book seems very on-brand actually. Anyway, the FBI and the IRS raided Pugh's houses this week but no one seems to know where she is at the moment. She's a Pugh-gitive. And as much as I want better for Baltimore, I also really really love this. Why? Because, as I said, I am very interested in the two separate yet equally important branches of the criminal justice system and also because it opens up a new career opportunity for me.

What if... I'm just spitballing here... someone ran for mayor of Baltimore on the platform that they would definitely do crime. Like, why are we going through the trouble of electing these seemingly crime-free people only to have them turn around and do the most basic-ass crimes. Gift cards?! Children's books?! This is embarrassing. When I run for mayor my slogan will be "Vote for the criminal you know!" I will promise Batman villain-level antics. Blatant theft, bribery, scams galore! Some of it will be for a good cause, though. Like, I'll scam Wegmans into putting a store in my parents' neighborhood which is basically a food desert and then I'll send my army of goons into Wegmans corporate to menace them into lowering the prices on everything at that store until its affordable to everyone in the neighborhood. I'll take over all the bank buildings and turn them into theaters I'll ride around in a golf cart with a megaphone shouting "Black Supremacy." Isn't that the dystopia you want to live in?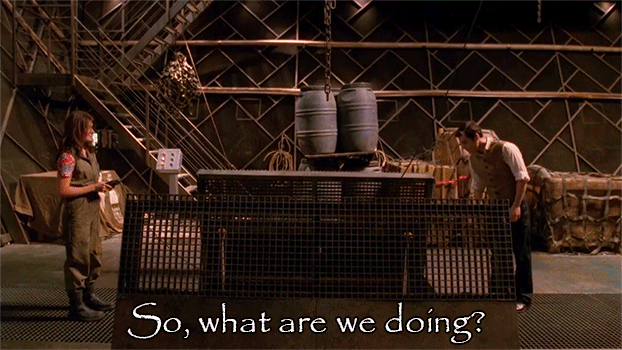 I'm just saying, as mayor I will carry on the grand 21st century tradition of Doing Crimes. But mine will be fun! Will I be a good mayor? No. Will David have to publicly distance himself from me? Yes. But here's what I promise the people of Baltimore, after I have done my crimes, I will let a photogenic police detective arrest me in my office. Wouldn't that be cool to see? And I will let them televise my trial! And when it comes time to deliver the verdict, the judge will turn to the jury box and discover that instead of people, each chair has one of 12 jury duty summonses sent to R. Eric Thomas while he was living in Philadelphia. "I find the Mayor not guilty!" I will yell as chaos erupts in the courtroom. "Free Wegman's with the purchase of my recently published book! That's Baltimore, baby!"

This week, speaking of criminals, Trump met with Jack from Twitter. Also, Will Smith is young again and Jake Gyllenhaal likes his own face (get in line, buddy!) But first!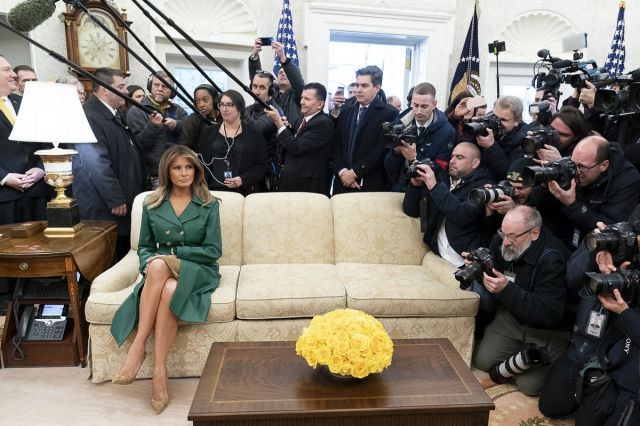 First of all, happy birthday to First Lady Melania Trump. Hope everything is great, and may I personally suggest you make the Secret Service take your ID to Cold Stone so you can get a free birthday ice cream. Maybe roll into a Chili's and get them to sing a birthday song to you. Take a personal half-day. Live it up. Now that we've gotten the announcements out of the way, time for the sermon. What in tarnation is up with this tweet from @WhiteHouse? [READ THE FULL COLUMN]
---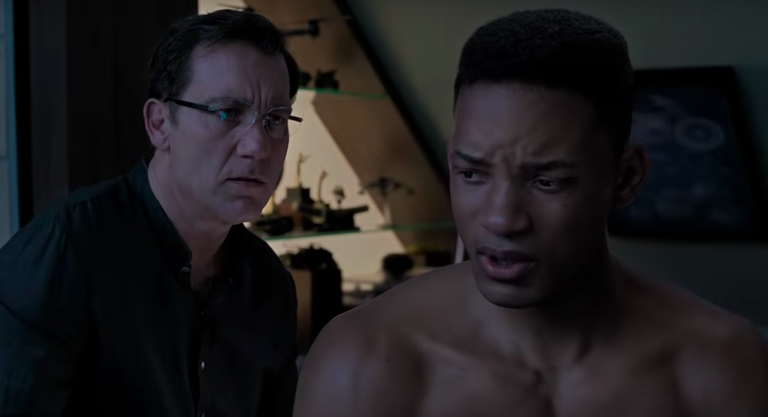 Was I aware that I had strong opinions about what Will Smith looked like when he was younger and the accuracy of CGI de-aging to make him look like a promising young actor starring in Six Degrees of the Singularity? No. And yet Ang Lee's sci-fi adventure film Gemini Man and its new trailer have sent me down a rabbit hole of contemplating Will Smith's face then, Will Smith's face now, the state of the cinematic arts, and my own mortality. [READ THE FULL COLUMN]
---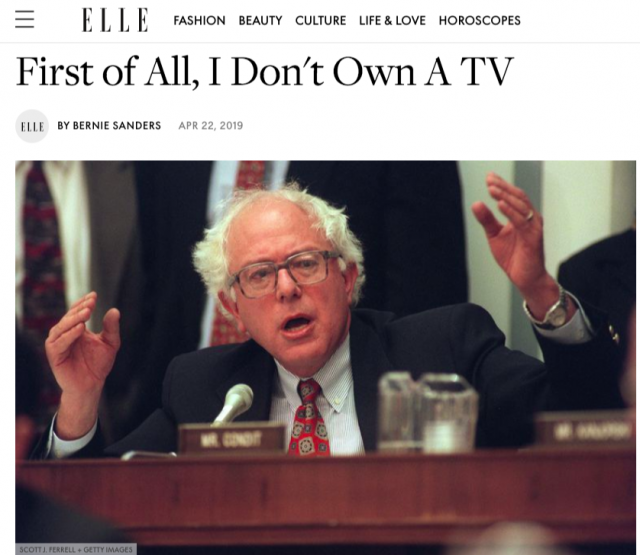 This weekend, The Cut revealed its latest guest contributor, Senator Elizabeth Warren. She spends 500 words talking about the plot of Game of Thrones like a (more) political Jonathan Van Ness. She's really a fan and it's glorious. Anyway, we're happy Warren published the piece and we're definitely not envious at all, especially because we managed to get every other presidential candidate to write about their pop culture obsession for us. Every single one. All 75 of them. Here's a preview of some of the essays we're rolling out. [READ THE FULL COLUMN]
---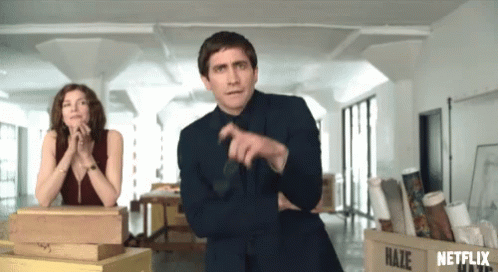 What do you have on your walls in your house? A Matisse? Whatever. Make room for a Gyllen in your Hall. Tell "Live, Laugh, Love" to scooch over. There's a new inspirational phrase in town, and that phrase is "Jake Gyllenhaal's Eyes Follow You Around The Room." [READ THE FULL COLUMN]
---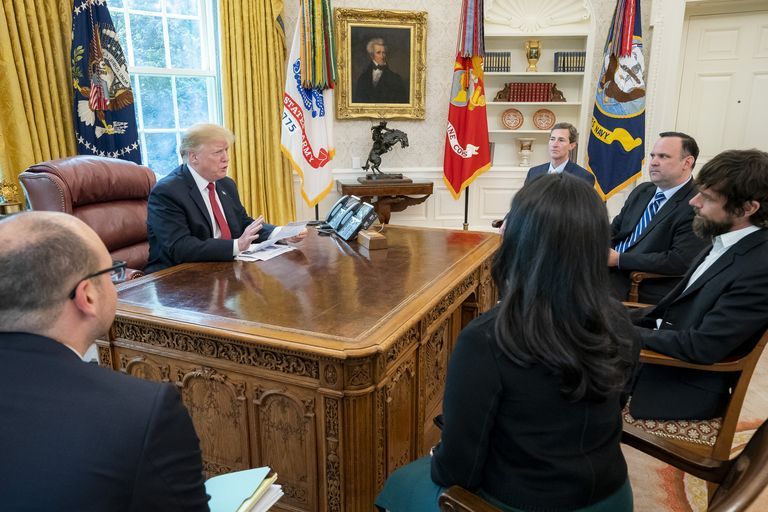 You really do have hand to the man: his commitment to nonsense is unparalleled. Donald Trump calling the manager of Twitter demanding to know why his army of bots, American flag avatars that openly bemoan the War of Northern Aggression, people who should not be on their local school boards but definitely are, and Krassensteins is fluctuating is peak obliviousness. "Why am I losing followers besides the fact that many of them are fake and I spend hours every day tweeting all-caps vitriol? Must be a conspiracy!" [READ THE FULL COLUMN]
---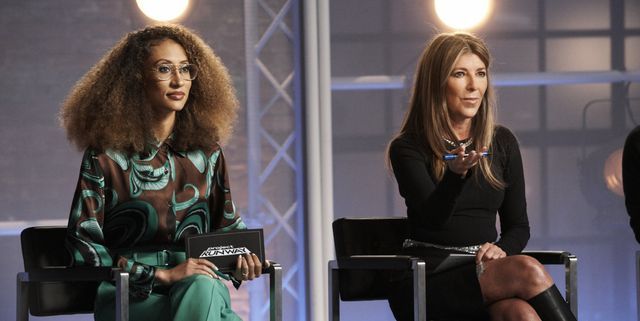 Tessa's nervous about putting her model in an oversized jacket, because she's curvy. We have to move on from this. Tessa tells Christian that in thinking about her model, Asia, she's trying to channel her mom and something she would wear. My mouth actually falls open. Somehow curvy plus elegant now equals momcore? No offense to the drapey tunics worn in every Nancy Meyers movie, but this doesn't make any sense. Asia is not Tessa's mom. She's a model; put her in some elegant clothes. Maybe it's not that simple but, I don't know, Christian Siriano seems to have cornered the market in doing it. This is disappointing. [READ THE FULL RECAP]
---
Let's Hang Out!

Philadelphia: May 1 at Union Transfer - The Moth Grand Slam
DC: May 2 at Miracle Theater - The Moth Story Slam
Nashville: May 9 & 17 - Readings of my new play, Crying On Television, part of Nashville Rep's Ingram New Works Festival. I am so proud of this one. It's very funny, it has a huge heart, and the cast is extraordinary. If you're in the area, please come out!
Seattle: May 23 at Benaroya Hall - Hosting The Moth Mainstage
---
Random Thing On The Internet

Here's a Vox article that goes very deep into the Catherine Pugh scandal. I haven't read it because I'm very busy plotting my crimes, but it seems very thorough.

The criminal you know,
Eric