Here For It w/ R. Eric Thomas, #117
¡Hola! Es R. Eric Thomas. ¿Desde Internet?
¡Hola!

This week: Cory Booker has a new love and you'll never guess who it is, I attempt to figure out who John Hickenlooper is, and Project Runway: Week 2 the Future

This week I'm on an actual vacation in Mexico City and I can't wait to tell you about it but in the spirit of vacation, I'm going to spend some time walking around the city, going to Frida Kahlo's house (she was like, 'Come over! I just put a flower in my hair! We'll kiki!") and not being on the internet. This week's new ELLE.com columns are at the bottom and for the essay portion, I'm doing something I've never done before (and probably won't repeat)--I'm running a rerun! Yikes! Here's a newsletter from April 2017 about another soul-filling trip, this one to Portland. I'll see you next week!

From the week of April 2, 2017
You may recall me mentioning that this week we'd be visiting my mother-in-law in Portland (hello, PDX!) and that we were going to an actual TULIP FARM to see 40 ACRES OF TULIPS. Well! When we landed, we were informed that because the winter had been unexpectedly cold and wet the tulips were being shy and hadn't yet bloomed. To which I responded, "SEE YOU IN COURT!"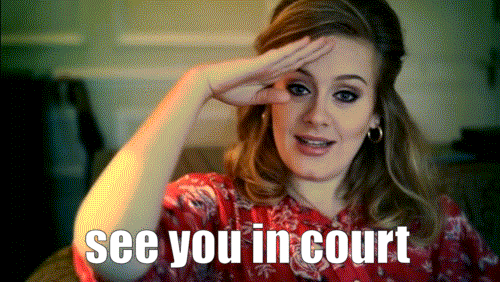 This is a justice issue. I was promised 40 acres of tulips. This is reparations with flowers. Rose-perations. Rose Parade-tions? They say you can't sue a flower for malpractice but I say "You need to set bigger goals for yourself."

Instead of the tulip farm, we spent the day at a couple of vineyards in Dundee, Oregon. My husband, David, regaled me with tales of how ice flows in the prehistoric times brought soil from France to the Willamette Valley and nearby regions, creating a terroir that is super hospitable for growing grapes. Some of this may not be accurate as I don't have a super good memory and it's 7 am local time but 10 am in my body and I'm basically malfunctioning at every level. Anyway, the point is, big things happened in the Ice Age and now we get bomb-ass pinot noir. Unfortch, this also means that a bunch of prehistoric beasts also perished, but whatever, they didn't like pinot noir anyway.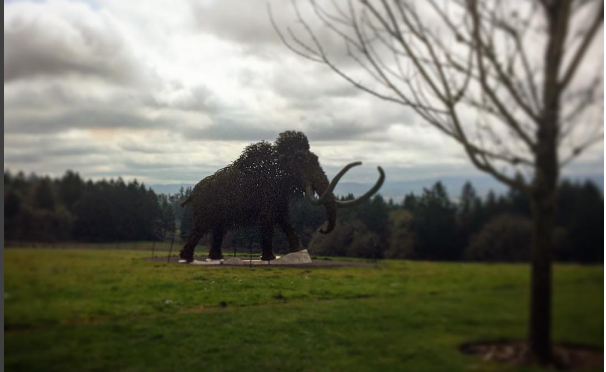 David is the best tour guide you will ever meet. It doesn't matter where you are in the world, he knows interesting facts. Like, if we were ever kidnapped and tied up in a cave in the Maldives, he'd probably turn to me and go "You know the interesting thing about stalactites..." He would also handily get us out of there because he's an Eagle Scout.

For my part, I'd be googling "Best Brunch Maldives" because I always like to know where my next meal is coming from. As part of our wine-tasting experience, we also stopped by a grove that grows olive trees and did a tasting of a huge range of olive oils, Himalayan salts and balsamic vinegars. Honestly, I've never felt more like a Nancy Meyers character. I understand wealthy whiteness at a molecular level. I purchased a bowl of Pink Himalayan that cost $26. I'm living my best life. Call me Patricia Highsmith because I know the price of salt.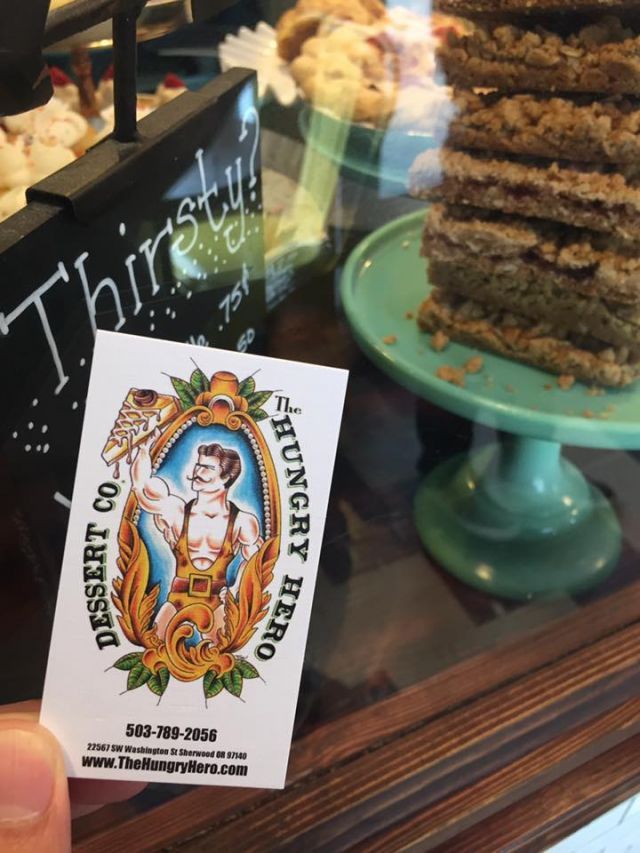 Finally, I have to say, if you're ever in the Sherwood, Oregon region, you HAVE to go to this gay-owned bakery called The Hungry Hero that my mother-in-law found! That's where I live now. I've updated my voter registration. First of all, their logo is the bee's knees.

How cheeky! I live! I'm obsessed with everything about this. I love how it's a 20-era strongman in a singlet because that's exactly what I think of when I think of stuffing my face with dessert. I love that the frame has a little flourish that covers up any un-family friendly bulges or food babies. I love that he's holding up a cheesecake like a vision out of one of Blanche Devereaux's fantasies. This place is perfect. And not just from a graphic design perspective. It's a tiny little shop, little more than a counter and a kitchen, really, but they make such great use out of it. The counter is literally overflowing with goodies, like it's a shot from the live-action "Be Our Guest" number from Beauty and the Beast. And if you know me, you know I love a good pedestal stand. There are probably 30 here. I'm living. ALSO, since the kitchen is RIGHT THERE you are basically bathed in smells. While I was perseverating and photographing, one of the owners just whipped up a quick caramel. LIKE IT WAS NOTHING. Sweetie, sugar work is HARD, honey. That is no small feat. I'm obsessed with this place. We bought a huge box of desserts and I left my heart.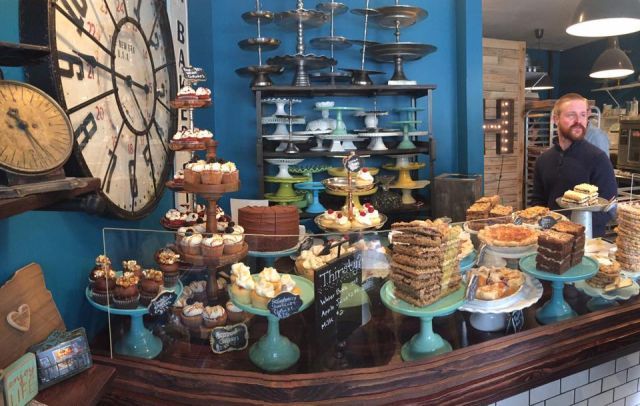 If there was any justice in the world, I'd host a reality show where David and I travelled the country, going to gay-owned bakeries and funky churches. He'd tell you all the interesting facts about the area and I'd make double entendres about cake and scream at you about what you have to try when you're there ("THE PASSION FRUIT BALSAMIC VINEGAR IS TO DIE FOR!") Dear Hollywood, please make this happen.
---
This week, Cory + Coffee 4EVA, John Hickenlooper thinks men's rights are a thing, and the second week of Project Runway goes to the future. But first!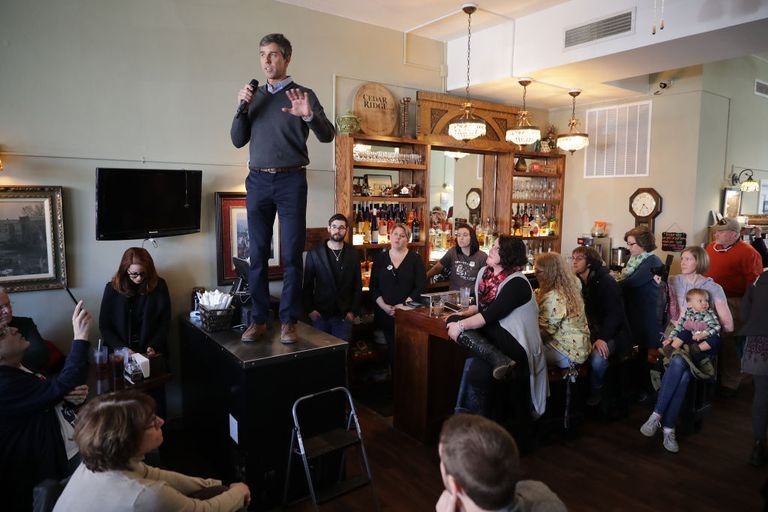 It's a move that seems intended to improve sight lines and perhaps subliminally connote leadership. Instead, it's giving me "Cool English Teacher Who Watches Dead Poets Society Ever Weekend." You know the one. Owns a motorcycle but doesn't drive it. Obsessed with Steinbeck. Sometimes tosses a pigskin around with the JV football team at practice just to feel alive. Suffice it to say, there's a bit of a mixed message coming from the candidate, who has what scientists are calling "Gilmore Girls guest star" energy. [READ THE FULL COLUMN]
---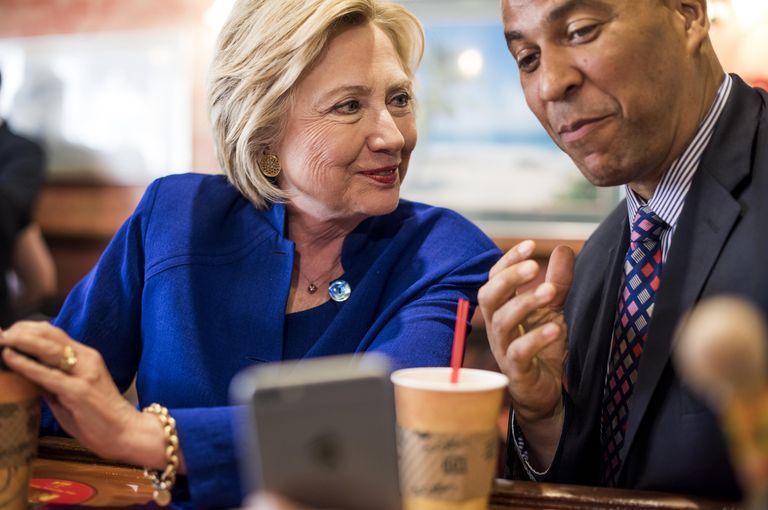 The construction seems to follow the same pattern, produced as a response to the question "When do you sleep?" Booker consistently replies that Sleep, an ex-paramour, was on the outs and that he had a new boo. Or rather, a new brew. [READ THE FULL COLUMN]
---
During a CNN Town Hall, presidential hopeful and former Colorado governor John Hickenlooper took a bold stance in the on-going fight for equal rights... for men. Hickenlooper, who prior to this I probably would've guessed was a Roald Dahl character, was asked by CNN's Dana Bash if he'd consider gender parity when choosing a running mate, should he secure the nomination. It's not a question that's totally out of left field, what with rumors of Joe Biden running with Stacey Abrams and also the fact that it's 2019 and, honestly, Geraldine Ferraro and Shirley Chisholm's ghosts are tired of our B.S. "Some of your male competitors have vowed to put a woman on the ticket," Bash said. "Yes or no: would you do the same?" Simple, right? LOL NOPE. [READ THE FULL COLUMN]
---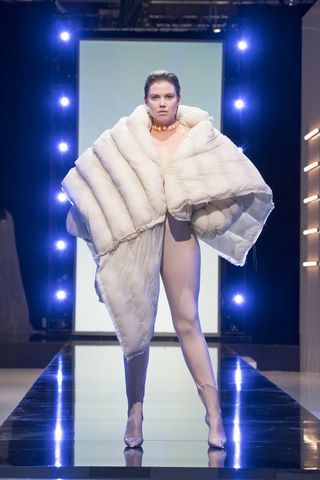 Christian Siriano shows up in the workroom and blithely decimates everyone. He sees Hester's choice of a massive amount of blue tulle, which he dubs "bridesmaid tulle," and he's over it. He encourages Team Shoulder Horns to add something, anything else. When they do, they're over $100 over at Mood. Guess what goes back? Not the tulle, honey! Here comes the bride!
Back in the workroom, Frankie is taking the lead on Team Chest Feathers and, frankly, I'm vexed. Frankie had a big meltdown last week and barely survived elimination so this seems like a great opportunity to learn from Kovid and particularly Renee, the runner-up from last week. To quote Meryl Streep in the movie Doubt, "I have such doubts." [READ THE FULL RECAP]
---
Random Thing from the Internet

Yesterday we visited the Templo Mayor, the archeological dig at the site of the main temple of the Mexica people. One of the first things you learn when you go is that the temple was built at what the people thought was the center of the universe and I have been ruminating on that flex for a full day. Who knows, maybe this is the center of the universe.

I just put a flower in my hair!
Eric