Here For It w/ R. Eric Thomas, #113
Hi! It's R. Eric Thomas. From the internet?
Hi!

This week: so much political salad news, surprisingly; the Rihanna bday meme knows your soul; Obama has merch now!

I'm working on a new play commissioned by a theater in Philadelphia and they emailed me to get some basic information about it, like "Do you have a title? What will happen in the play? Have you remembered to add conflict or is it all banter like most of your first drafts?" Some of that was just interior questions. I wrote back with a lengthy description of what I have in mind "It's a comedy about gentrification and speaking the future into existence but it's also about grief or maybe post-grief whatever that means. But it's a comedy, mind you. Really a romcom. Oh, there's a love plot. Like You've Got Mail meets The Kids Are Alright meets The Family Stone. Sound good?"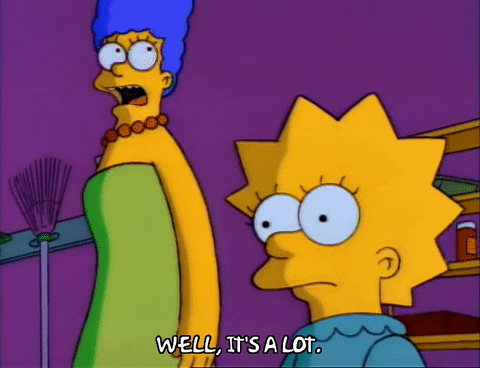 Then, with a surprising amount of shamelessness, I told them that the title I'm working with is I'll Hold Out My Hand and My Heart Will Be In It, which is 1) a lyric from one of my favorite Donny Hathaway songs and 2) never going to fit on any marquee. The theater wrote back gamely, "Sounds great. That title is a marketing director's nightmare, but I like it!" This is really all the encouragement that I need.

I love titles; some writers are not huge fans of titling their work and bemoan the process of choosing a title. Not me! Usually I have a title before I have anything else; often the title guides me to the play that I'm trying to write. This is, apparently, not the case with books as figuring out what to call my forthcoming book Here For It, proved surprisingly difficult. I was like "Can we just call it A Book of Funny Essays About Belonging and Otherness That Are Also Sad Sometimes Wait No Not Sad, Just Heartfelt. Please Just Buy This; I See You Standing In That Airport Bookstore Deciding; Don't You Walk Away. Nice Baggage!" They said no. I was like, "This is discrimination."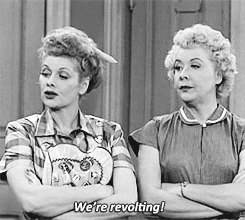 I originally wanted to call it Why Bother with no punctuation, which I thought was interesting but also now realize is hard to parse if you don't know my voice or what I'm trying to do (be liked by everyone). I think the thing that can be hard with titles is being descriptive but also evocative but also not writing a full sentence. With I'll Hold Out My Hand and My Heart Will Be In It, achieves most but not all of those goals. And yet I can't bring myself to change it! I'm a real madman. Every time I talk about the play with someone else I get exhausted in the middle of it and have to take a break. The title has an intermission. I don't know, honey; I'm a mess!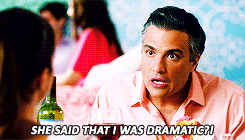 For a while I've wanted to title another play after an Annie Lennox lyric from the song "Why" That lyric is These Are the Tears The Tears We Shed This is the Fear This is the Dread These Are the Years That We Have Spent and This is What They Represent. That whole thing! That's not a title, that's a sermon. That's the whole plot. I might as well call the play "About Two Hours In Which A Problem Presents Itself at the Beginning and Then Complicates in the Middle and Then Resolves At the End Hopefully Happily But One Never Knows Does One?"

Actually, I like that last one. That's a pretty good title. I'm going to pocket it. In a very large pocket.

(P.S. if I was still titling these newsletters, the title of this one would have been "Untitled #4, or The Title of This Is Untitled").

In this week's columns, Obama is my fashion icon, Beyoncé is my art historian, and Rihanna is my psychic.
---
I love that she is completely uninterested in the crowd, the cameras, or the speech that is happening, nor is she intimidated by any of it. This is a woman on a mission and that mission is Something to Dip This Pepperoni Slice In. Inspirational! Clear a space on Mt. Rushmore. And then change the name to Mt. Ranchmore. And then bring another ramekin to Table 13! I need my sauce! [READ THE FULL COLUMN]
---
President Obama is out here in President Obama merchandise. This is swag squared; a presi-drip-tial lewk. Obama has clearly been spending time on YesWeCanThings dot com, the website where your favorite aunt and uncle get all their first family-themed sweatshirts, buttons, greeting cards, toaster covers, beach towels and car air fresheners. [READ THE FULL COLUMN]
---

Appearing by video to accept Best International Group at the 2019 Brit Awards, Bey and Jay made a callback to their iconic Louvre-set video for "APES**T," replacing the Mona Lisa with a portrait of Meghan Markle, world-famous star of Suits, in royal garb. No shade to DaVinci, but this is art, okay? I need this as a poster on my wall, as an iPhone case, as a temporary tattoo, and on the back of a church fan. Stat. [READ THE FULL COLUMN]
---

Surprisingly, there's a lot to unpack here. It's nice to see that, just like all of us, AOC ends up on conference calls in the worst possible places to have conference calls. Is this modern living: sitting on the ground on a spot that, statistically, there has been pee, with earbuds in, engaging in business and deals like a late stage capitalism Don Draper? Apparently! [READ THE FULL COLUMN]
---
The article opens with an anecdote about a time when a staff member brought Klobuchar a salad but forgot plastic utensils. Klobuchar grew impatient and then angry and so she pulled a comb out of her bag and used it to eat the salad. What in the name of Princess Ariel, prodigal daughter of Tritan, is going on in this story? [READ THE FULL COLUMN]
---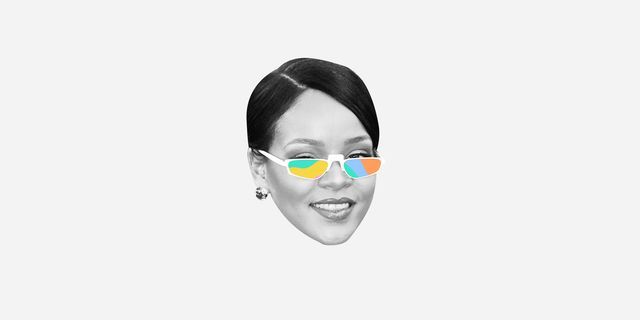 Well, the first thing to do when you get a difficult to accept reading from the Rihanna Tarot is to realize that this is your fault. Why were you born on the day you were born? Why weren't you early? If you were born early, why weren't you late? What's the rush? Rihanna can't be blamed for your poor choice of birthday. Please apologize. [READ THE FULL COLUMN]
---

Whether it's in theater, television, or life, there's no place where Judith Light won't dig deep for the truest, most authentic state of being. After over 40 years as a performer, she's gotten really good at it. The world is a stage, and Judith Light is the best acting coach in town. Prepare to take notes. [READ THE INTERVIEW]
---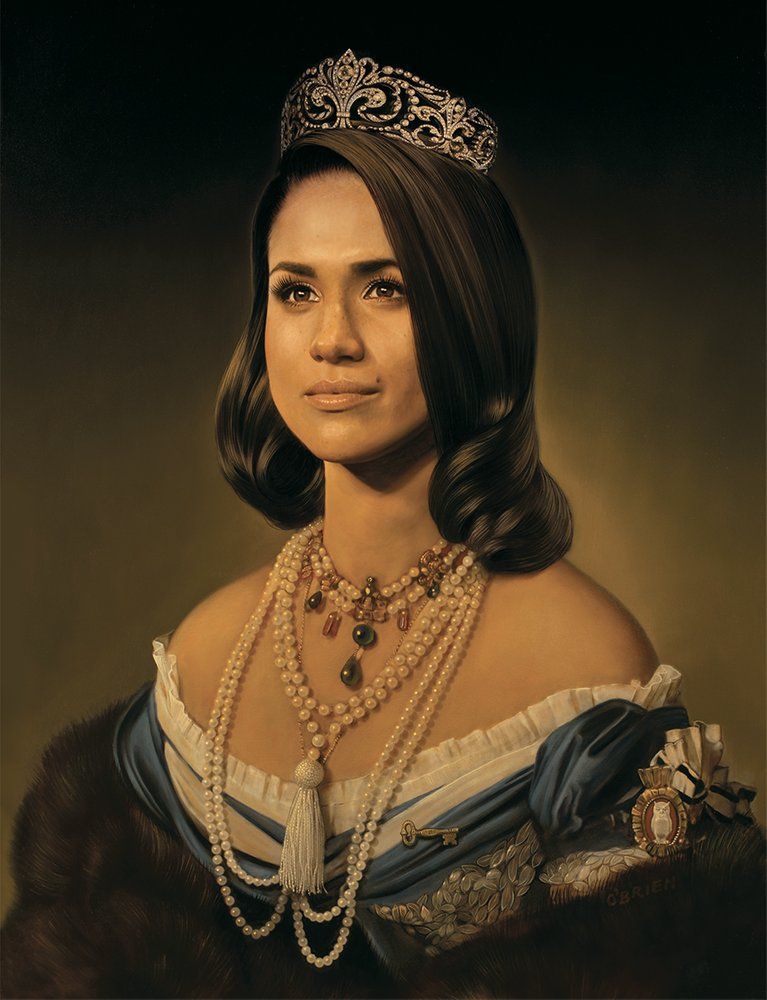 Fans of the Duchess and Queen Bey alike immediately rushed to the internet in hopes of finding a copy of the image (for framing, putting on lock screens, tattooing on bodies, etc.) and, lo, their highnesses were merciful. The painting is by prolific artist Tim O'Brien and you can own it right now! [READ THE FULL ARTICLE]
---
Let's Hang Out!

I'm speaking at a class at Beth Tfiloh school early one Wednesday morning (why does school start at dawn?!!) so if you go to Beth Tfiloh, uh, see you there!
Hosting The Moth in DC at The Miracle Theater, March 7
---
Random Thing on the Internet

I have become OBSESSED with the new Comedy Central show The Other Two about two adults who's kid brother becomes a Bieber-like music sensation. It's SO funny.

"A cheeky salutation to conclude an email that hopefully has brought you a small joyful diversion,"
Eric