Here For It w/ R. Eric Thomas, #111
Hi! It's R. Eric Thomas. From the internet?
Hi!

This week: Nancy's iconic SOTU clap, Adam Levine's mysterious ink, and Cory Booker's boo'd up, baby!

For Black History Month, my friend Shaun is posting photos and mini-bios of black playwrights on his Instagram page. People like Lynn Nottage and Suzan Lori-Parks, etc. Today he posted me, which was a very pleasant surprise for many reasons. I don't often think of myself as part of Black History. I mean, I am existing in time and aging rapidly (but less rapidly now that I have a new skincare regiment!) and I am black, so I suppose I should show up for the casting call. But still. I guess I always think of Black History as being related to major accomplishments in the past. And I am Black Present. Or Black Making an Attempt. R. Eric Thomas: Continuing to Try It For the Culture.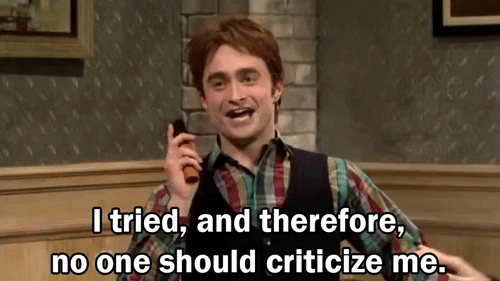 One time, a couple years ago, the son of a friend of mine needed to interview someone black for a BHM school project. My friend called me and was like, "Okay, so this is weird but you are indeed black so can my 6-year-old come ask you some questions?" And I was like, "What kind of questions? Black questions?" And my friend was like, "I think just about your life and how you got to where you are." And I was like, "Well, I'm an aspiring writer who makes like $30,000 a year and does not celebrate Kwanzaa." And my friend was like, "Good enough!" A real profile in courage.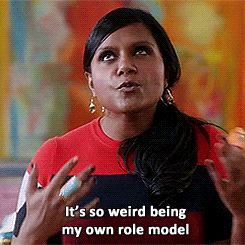 (I should clarify, I have nothing against Kwanzaa. I like it very much. We just rarely celebrated it in childhood so it's not part of my particular tradition. Please don't cancel me. Well, cancel me but not for this.)

So, the kid came to my job and asked me some very cute questions and, as I am wont to do in interviews, I rambled and waxed poetic and the kid, who had just learned letters like yesterday, wrote down one word for each answer. Honestly, I should hire him as an editor. A couple days later I heard from the friend that it wasn't supposed to be just any black person and it wasn't supposed to be an interview. "Well, what was it supposed to be?" I asked. My friend was still unclear, all we knew was that the other kids came in with posters about Frederick Douglas and Fannie Lou Hamer and their kid showed up with thoughts about brunch from R. Eric Thomas, Light-Skinned Normal.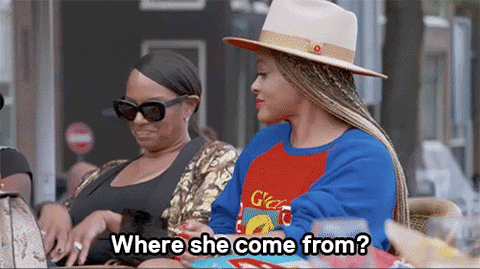 Anyway, it seems--despite the best efforts of this administration--that Black History does not actually have an end date. We're all in it even now! I mean we're all existing as the same time as it, not that everybody is black and historical in some way. I'm not trying to AllHistoriesMatter this month (though if I did I could probably be appointed to a government position in Virginia right about now). I'm just saying some day all of this will be history and my part of it will be black and maybe it will be important but probably not because Beyoncé exists in this time and why would we talk about me when we could be talking about her? But just in case, I am available to answer questions light-skinnededly about every subject except Kwanzaa for any elementary school children who have misunderstood a project now and forever more.

This week's stories featured often featured the exact opposite of a profile in courage, from Jeff Bezos whipping it out for the National Enquirer, to Adam Levine's perplexing tats, to Howard Schultz taking a stand for put-upon billionaires. But first, the picture that launched a thousand memes:

At one point in Trump's speech, Pelosi was actually moved to stand and applaud and, in so doing, invented the clapfront—that thing where you're clapping back without having to even say anything. It's all there in the face and the hands. A masterpiece. Nancy's like, "Here's that applause you shut down the government for, boo. Congratulations on building a wall of sound. Feel better?" [READ THE FULL COLUMN]
---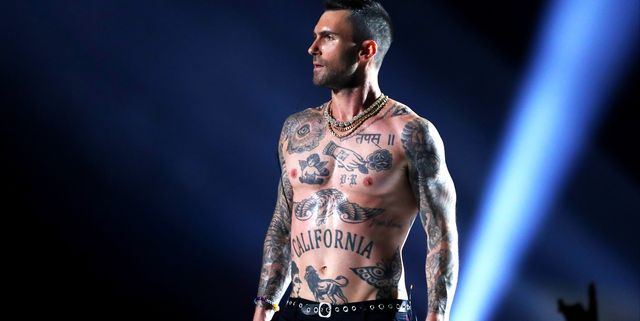 During the halftime show Adam Levine, who has managed to manifest the energy of that dude you hook up with every year when you go home for Thanksgiving but whose friend request you will not accept, did a sexy lil strip show and revealed his very complicated Prison Break tattoos. [READ THE FULL COLUMN]
---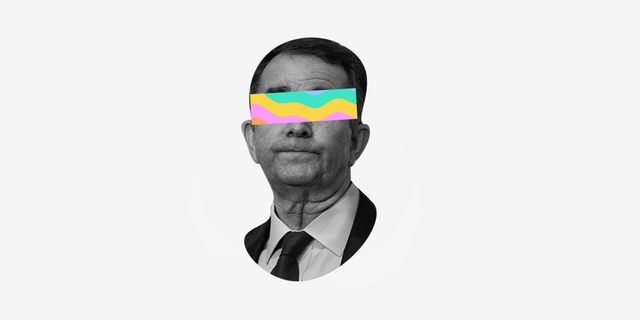 The summary of the imbroglio reads like a MadLib titled "Wow, We're Really Doing This." First, Buzzfeed published an image of Northam's yearbook page from the 1984 Eastern Virginia Medical School yearbook. Many Americans learned that medical schools have yearbooks and also that, apparently, in the 80s dudes were just putting any old thing in them. Northam confirmed that he was in the photo and apologized. But then a day later, he suddenly remembered that he had forgot that he wasn't actually in the photo. "In the words of that great black philosopher Shaggy, 'It wasn't me!'" He vowed to prove it even if it meant using, get this, facial recognition software. Or should I say, blackfacial recognition software. [READ THE FULL COLUMN]
---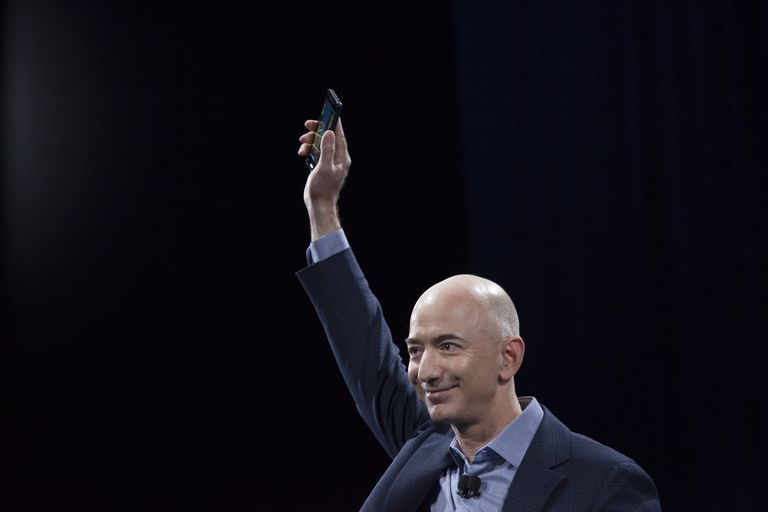 Here's a heartwarming story about freedom and the richest man in the world's penis. Gather round! On Thursday evening, Jeff Bezos published a Medium article in which he alleged that the National Enquirer and its owner David Pecker of AMI tried to blackmail him with the threat of releasing, ahem, intimate personal photos of Bezos. Okay, first of all, what we're actually not going to do in this wretched present is use euphemisms to talk about penis photography. Dick-guerreotypes, if you will. [READ THE FULL COLUMN]
---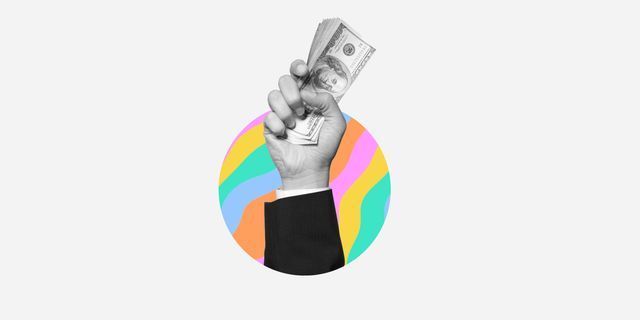 Schultz, the former Starbucks CEO who makes Moira Rose look self-aware, told interviewer Andrew Ross Sorkin, "The moniker 'billionaire' now has become the catchphrase. I would rephrase that and say that 'people of means' have been able to leverage their wealth and their interest in ways that are unfair." Let me just pause to say, pedantically, that that's not what a catchphrase is. However, if Schultz abandoned his presidentish campaign and joined the cast of Real Housewives of New York and made his catchphrase "BILLIONAIRE," I would immediately stan. What can I say, I am the American public and I hate wealth unless it is sassy and GIF-able. Schultz's campaign rollout has been pretty rocky, but if he started throwing cocktails and sent Instagram Stories from a sinking cruise ship, I think I could be convinced. Am I complicit in my own unhappiness? Duh. Next question. [READ THE FULL COLUMN]
---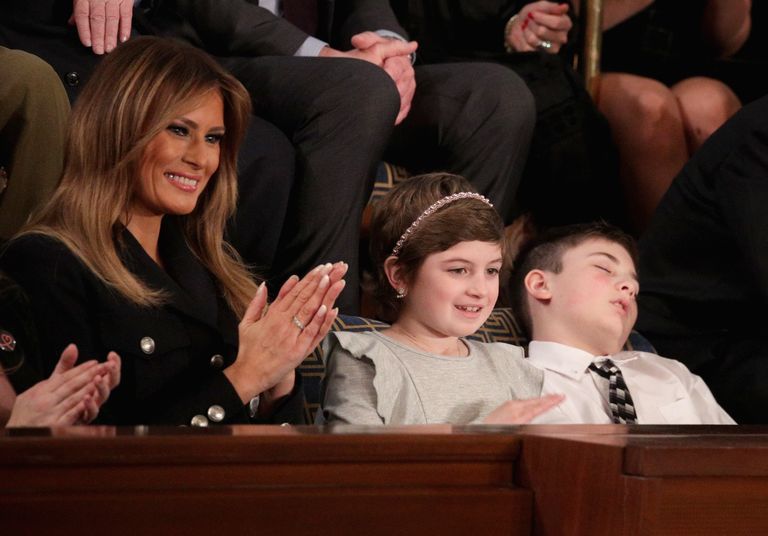 In a poetic development, a tactic that the Trumps intended to feed into a made up narrative about their suffering transformed into a self-own, as young Joshua, channeling the spirit of all of America, couldn't bear to listen to more of the president's empty intonations and tapped out of consciousness. The Trumps' caterpillar of pettiness became a shade butterfly and I've never been so inspired. [READ THE FULL COLUMN]
---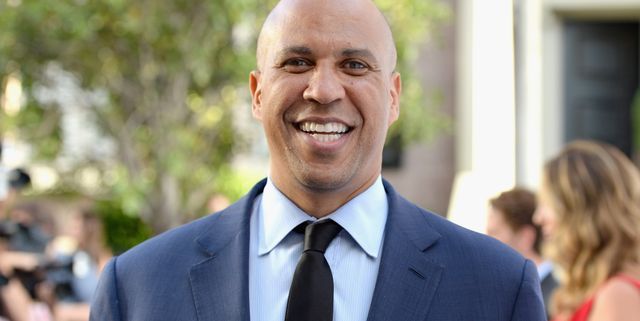 The New Jersey Senator was asked about the state of his union on The Breakfast Club and told host Charlamagne tha God "I'm dating somebody that's really special... I've got a boo." This is, truly, the political news that will sustain me for the next 600 days of this election cycle. I am very invested in a reality where candidates who are women get to talk policy, introduce dynamic ideas, and drink beer on Instagram, and if men choose to run (which, side note to men: you don't have to), they talk about their relationships. [READ THE FULL COLUMN]
---
Booked and Busy

This week I ran a couple of storytelling workshops and events at Haverford College, which was an absolute delight. Please bring me to your college to talk storytelling, media literacy, playwriting, and/or brunch. During one class visit, I did a talk about my column and how we process the news. One of the exercises I had the class do was to come up with a headline or a lede (opening sentence) for the Ralph Northam story. I didn't show them what I'd come up with, but took them through the long thought process that I go through to try to find angles for stories. These kids, first years(!), really came through with some amazing headlines! I was really proud of them and myself and also I will soon be out of a job and I'm super sad about that. Anyway, this is all preamble for the real point, which is that another Haverford event, a storytelling dinner, prompted me to dive back into Priya Parker's astounding book The Art of Gathering. I cannot recommend this book highly enough; it's so insightful and so needed in a culture that is built on plugging in at the risk of disconnection. Reading it really helped me to up my workshop game, particularly with the dinner which was a new initiative for me. It also has helped me to think about the ways I gather and connects and the reasons behind them, which is an on-going question for me. I implore you to check out the book, but if you want a taste, here's an excerpt from it on family gatherings.
---
Let's Hang Out

Hosting The Moth in DC at The Miracle Theater 2/18
Hosting The Moth in DC at City Winery on 3/7
I'm on the board of Freestate Justice and we're hosting an Ice Ball & Frozen Dance Party at Patterson Park Ice Rink on 3/10! Come out and twirl!
---
Jarrod Update

I saw Jarrod on Monday. He looks good!
---
Random Thing on the Internet

Netflix's Russian Doll is such an extraordinary show. I want to be best friends with Natasha Lyonne and Charlie Barnett. If you've already seen it, read Estelle Tang's great piece about the finale on Elle.com

Making an attempt,
Eric