Here For It w/ R. Eric Thomas, #110
Hi! It's R. Eric Thomas. From the internet?
Hi!

This week: Cardi B looks criminally good, introducing Cory Booker's queen aunt, and Beyoncé is coming for those Ikea meatballs.

You may be surprised to learn that, in some places in America, it is still Christmas. I know this probably shocks you to your core. Please take all the time you need to process. I was in Park City, Utah this week for all of 40 hours, telling a story at the SundanceTV pop-up at the Sundance Film Festival and I was absolutely gobsmacked to find the trees in Park City still hung with lights. Was it beautiful? Absolutely. Did it make me feel like I'd flown through a rip in the time-space continuum? You bet your sweet bippy.


When I was growing up, we didn't have a hard and fast time for taking down Christmas decorations. When the tree was live it was "whenever it got embarrassing/dangerous." After my parents bought a fake tree, the time to take it down became "whenever my parents felt like it/whenever they could cajole us into doing it." This seemed fine and orderly to me. I like Christmas (despite my recent history of Grinchery) and I like Christmas decoration. However, the minute our Christmas tree came down, I and my mother became the Holiday Police. We'd drive through neighborhoods, running errands, and when we saw houses that still had decorations out we'd scream at each other in the card and then I'd write a pretend citation. We were very serious about this. It's January Eleventeenth and your halls are still decked with boughs of holly? Not on my watch! See you in court!

This game went on for so many years that I actually started to get personally offended when I saw Christmas decorations up past the arbitrary time when I felt like they should come down. We'd be driving along and my mother would shout out Holiday Police and I'd bang on the dashboard bellowing "WHY?!" like a detective who has been bested, once again, by his nemesis in a movie. My nemesis is unseasonal festiveness, apparently. This is odd, given my constant desire to always be wearing a Labor Day-tank top and eating Thanksgiving food, regardless of the season. But, like any good grizzled gumshoe in a big budget Hollywood crime thriller, I contain many internal contradictions and the one I'm really hunting... is myself.


This year Christmas ended early for me and it's thrown the whole investigation off. As you may recall, we bought a Christmas tree on the day after Thanksgiving, which many people called "too early" but which I called "my business." We also bought all manner of potions and tinctures to keep the tree alive, a project that became David's domain as he is in the process of slowly turning our home into a Rainforest Cafe. The tree was going well for a while, weeks even. But as we neared Christmas, I began to fear that we'd lose it before the actual day. We were hosting our parents for Christmas dinner and this was our first year doing so, and my desire to impress was so great that I, on more than one occasion, considered taking down the tree while David was at work, buying another one, redecorating it using the photos I put on Instagram as evidence, and never telling anyone. This seemed like a logical plan to me.

It got to the point where the tree would lose needles if you even looked at it funny, so we blocked off part of the room and drew a curtain to give it its privacy. It lost much of its vibrancy, but when Christmas arrived it was still technically green and standing, so I called it a win. Both of our mothers commented on how nice it looked as they approached the touch the branches. "Hands off!" I cried from across the room, my hands covered in crabcake mix. "The tree is pretty, but it is fragile. We're calling this year's theme Festively Dead." That's also my life motto.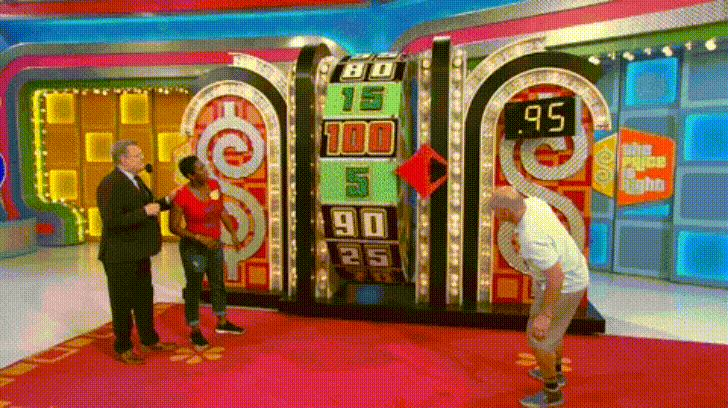 On the day after Christmas, we flew to California to visit some of David's family members. We had considered giving someone the key to water the tree but the grey-green thing just feebly waved its branches at us and told us to go on. "Don't worry about me," it said. "I will soon be one with the arborcestors. Worry not, gentlemen. I promise not to set your apartment on fire." We nodded our thanks to it. What a giving tree.

Miraculously, when we returned five days later, the tree was still going strong. "You waited for me!" I cried. "Nah, dude, I've just been trying to binge-watch all of Grey's Anatomy. I'm a tree-stan for Dr. Bailey. Get it? tree stan? Like a tree stand? It's a play on words." "Alright, time to go." I said.

This week, there's a number of stories keeping me alive and hydrated like the potions and tinctures we plied our dessicated tree with. There's Bey's pivot to veganism, there's Cardi B's courthouse ensemble, and there's the on-going humiliation of Jeff Flake. But first! A TIARA!

Let's just do a quick rundown of what I love about this:
Everything.
She is wearing a tiara!
She is wearing a tiara and looking epically unbothered! She's like, "Of course I'm wearing a tiara. It's a Friday, Lemon; what am I, a peasant?"
She's wearing the kind of colorful sweater that comes from the Favorite Aunt section at Macy's.
She is sitting so much farther from the TV than I would ever be able to despite the fact that she is 99-years-old.
She is 99-years-old!
A TIARA! My life! It has been gotten! [READ THE FULL COLUMN]
---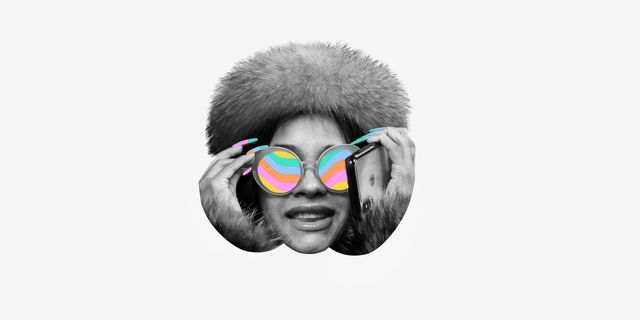 What I love most about Cardi B is that she dresses exactly like the "Cardi B-esque character" on a Law & Order episode would dress. You know what I'm talking about. There's an altercation at the Barclays Center and Olivia Benson and Ice-T are called out to investigate. They're interviewing a security guard and Ice-T is looking at the concessions stand. He can't believe a hot dog costs $14. He is really flabbergasted by this. [READ THE FULL COLUMN]
---

As the literal carrot in front of the horse, Beyoncé offered one person a lifetime supply of tickets to her concerts with Jay-Z. Before my driver even had time to roll up the partition, I was cursing all meats and dairy, cuddling a baby duck, and Googling "What is Ruth Bader Ginsburg's secret to eternal life?" But, do I really want to be a vegan for Beyoncé? Also, is there a shirt that says "Vegan for Beyoncé"? Because that would really sweeten the deal. [READ THE FULL COLUMN]
---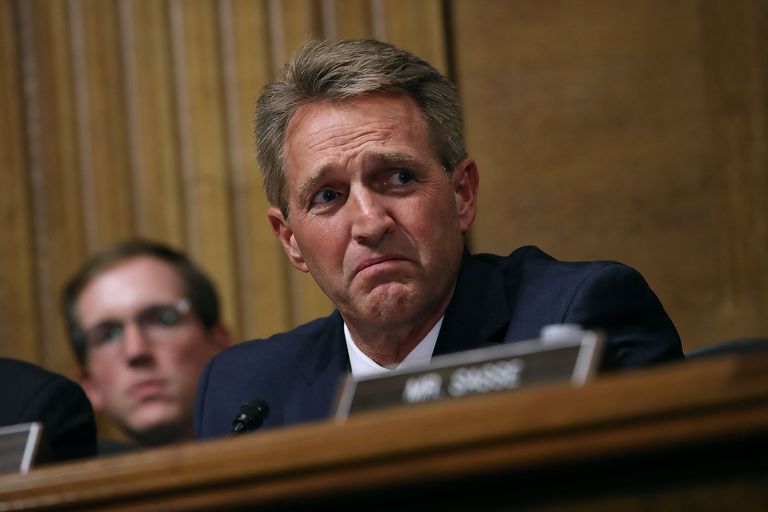 Today in The Unmitigated Gall: CBS News has hired former ineffectual senator Jeff Flake to join their team as a future ineffectual correspondent. He appeared on CBS This Morning to reaffirm reports that certain types of American mediocrity continue to fail upwards at alarming rates. Flake, who left the Senate to pursue hemming and hawing in the private sector, will be contributing to a new series audaciously called "Looking for Common Ground." The segment will reportedly be a deep investigation of the concept of irony. [READ THE FULL COLUMN]
---

Apparently these are being referred to not as harnesses but as either bibs or mid-layers. On one hand, fine, call it whatever you want. On the other hand—and this is very important—do what I want. And what I want is for you to never call this a bib. What we're not going to do in the year 2019 is have a national conversation in which I have to consistently refer to Michael B. Jordan's bib. You Must B. Joking if you think that's going to fly with me. Adam Rippon did not dress like Dom Daddy Edward Scissorhands for you to tell me the B in BDSM stands for Bib. [READ THE FULL COLUMN]
---

People are really out here putting themselves on the Kiss Cam with their pets and I need to know why and for what purpose. An anonymous source at the CDC confided that the rise in hedgehog smooching was due to "that sexy-ass Sonic the Hedgehog" which doesn't really seem like scientific language but I will allow it. [READ THE FULL COLUMN]
---
Let's Hang Out!

Hosting The Moth in Philly at World Cafe Live on Monday, February 4th
Telling a story at Perfect Liars Club at The Bier Baron, DC, on Wednesday February 6th
Hosting The Moth in DC at City Winery on Monday, February 18th
---
Random Thing on the Internet

AUDRA MCDONALD AND BRIAN STOKES MITCHELL GOT TOGETHER TO SING "WHEELS OF A DREAM" FOR AN MLK DAY CONCERT AND THEY SOUND EXACTLY THE SAME AS THEY DID IN RAGTIME 20 YEARS AGO AND I CANNOT STOP SCREAMING. Here's the video from Facebook.

The one I'm really hunting... is myself,
Eric