Here For It w/ R. Eric Thomas #101
Hi! It's R. Eric Thomas. From the internet?
Hi!

This week: Ruth Bader Ginsburg wins Supreme Court photo day again, the White House hates Christmas, and Ted Cruz "grew" a "beard."

I must admit, I don't think I'm fully delivering on my unclehood yet. I talk a big uncle game about exposing my niece and nephew to the finer things in life like Audra McDonald's high note at the end of the opening to Ragtime and the transformative decorative power of terrariums, but when it comes down to it I'm coming up short so far. Now, in my defense, my niece is almost one and my nephew just turned five and I live 12 hours away from them so we the conditions aren't ideal for us to discuss the work of Audre Lorde, but I should really try harder. Who will teach them that life is a bowl of cherries but most people are living in the pits if not me?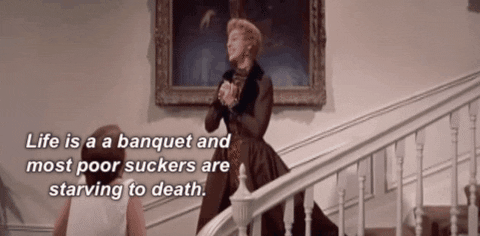 I find this especially true around holiday and birthday time when I feel a compunction to come up with the kind of spectacular gifts that will forever impress themselves in the memories of my niece and nephew while also creating kind of a thing between me and my brother. You know, Uncle Stuff. When we were kids, my dad's college roommate, whom we call Uncle Mike, bought me a telescope, which is an incredible gift. We lived in the middle of Baltimore and the city can't afford stars, but I did enjoy spying on the neighbors, Rear Window-style. Nowadays, Uncle Mike frequently comments on my Facebook statuses with encouraging notes like "Man, you're crazy." And I appreciate it immensely. Another year in my youth, my mother's brother and sister-in-law, Uncle Terry and Aunt Pat, bought us a Nintendo, on which we spent hours playing Bible-based video games like one about the book of Exodus where you had to survive the plagues and then cross the Red Sea. Truly phenomenal.

These are great Uncle/Aunt gifts and also toys that I approve of. I have a lot of opinions about children's toys and advertising and Kids Youtube but I also aware that no one asked for a childless person's thoughts on child-rearing, so I'll keep them to myself. But know that I have them. KNOW IT.

So far, I have not matched the Uncle & Aunt history into which I was born. Part of the reason is that the kids are still in those ages where they like anything, mostly something called Paw Patrol or as my sister-in-law suggested, a large box of Cheerios, and so there's not a point to going H.A.M. on some elaborate gift. Another part of the reason is that when a baby is born, there's a huge influx of gifts and toys, many of which get outgrown quite quickly. I may not be endeared to them now but just wait til I buy them a car. I'm playing a long game.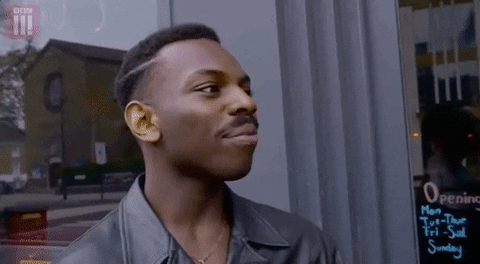 I also don't want to drive my sister-in-law crazy by filling her house with toys. This is not a concern that she's expressed--indeed, they have the most well-organized playroom I have ever seen in my life--but nonetheless, I internalized it. And for good reason. CUE FLASHBACK!

When I was six, my parents tried to sell the house so that we could move to Dallas and my dad could go to seminary. From what I remember. this seminary was at a place where women weren't allowed to wear pants and no one was allowed to dance. Can you imagine how much gayer an environment that restrictive would have made me? Honey, these days I'd be on Country Music Television in a 10-foot wig hosting a talk show called the Honky Tonk Homo on which I'd read people for filth with a Southern twang and then discuss Audra McDonald's high note and the work of Audre Lorde. Now that I describe it, that might have been a more glorious time line.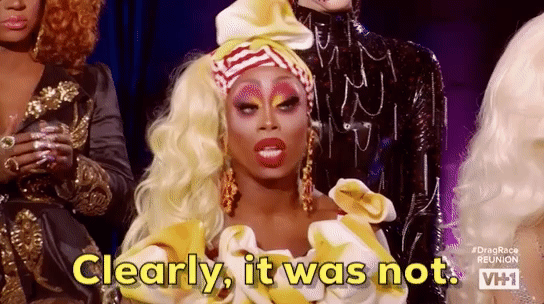 Ah well, anyway, it didn't work out because I got chicken pox (a plague!) and gave it to my brothers and so the house got quarantined and we couldn't show it to prospective buyers. Before a pox was put on our house, Mercutio-style, however, a few people did get tours with the realtor. It's a huge house in the middle of the city--four floors, full basement, used to be a mansion before the neighborhood was blighted by red-lining. My brother, Stephen, and I shared a bedroom and we had one of those shallow but wide wall closets in which we kept our clothes and our toys. Now, I will concede that the toys were piled up in the closet--he had yet to meet my sister-in-law and her gift for organization; I had yet watch 1,000 romcoms and realize my true destiny was having a living space that looked like no one ever lived there. That said, there weren't that many toys. We didn't have a lot of money and though my parents made miracles at Christmas it wasn't like we were getting the hot new thing every week.

Anyway, one evening the realtor leads this prospective buyer through the house. The buyer is a woman in late-30s or early-40s from what I remember. As she walks, she's remarking on various things about the house, a sort of running commentary on who we are and how we live our lives. Basic real estate stuff. But then she got to our bedroom, took one look at the closet and spat "Too many toys! Ugh!" I can still see her face and hear her voice with such precision even though this was 31 years ago.

Her: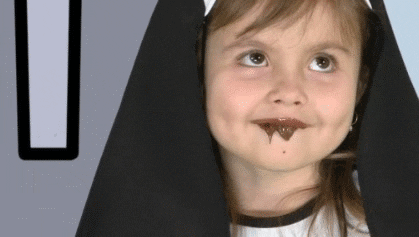 Me: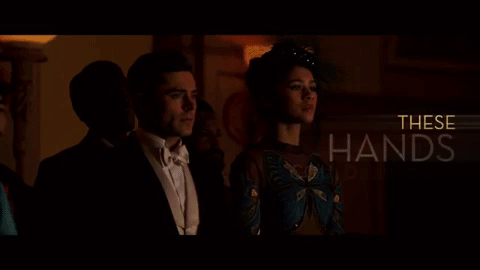 Even at six I was so taken aback by the audacity of this person. Like, she really got up that morning and said, "Let me go insult a kindergartener." Who did she think she was talking about my toys?! Did she think we were leaving the toys in the house? No, hon, these Star Trek: The Next Generation action figures are coming with us to Footloose Bible College, okay? Fall back. Like, I'm sorry miss, but The Container Store has not been invented yet so we're all just out here doing our best, okkrr?

What was most jarring is that her rude assessment of our toy situation totally cut into my interior monologue in which I was judging her for trying to buy this house. I remember thinking to myself, at six, "What does she think she's going to do with all this house? She said she's single and she clearly hates children; what's she going to do with all these rooms? I don't know, hon. I just don't see it. Too much house! Ugh!"

For years I've thought of that person as my enemy and the impetus behind my aversion to cluttered closets. And that's true. She is my enemy. But she was also a childless person who felt the need to share her strong opinions about the way other people raised their kids. So, my twin! Or maybe even me from the future. It's very possible that this judgmental person was actually the time-traveling host of the television program Honky Tonk Homo. A disapproving legend in our midst!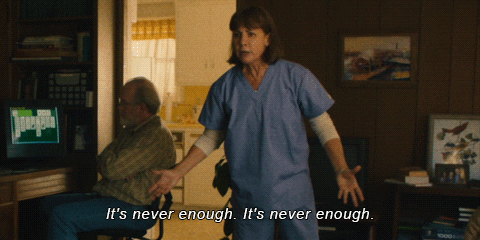 This week! Speaking of legends, Ruth Bader Ginsburg thrills in a statement necklace, Amber Heard goes full theme at the Aquaman premiere. But first: my one true enemy--the White House Christmas decorations.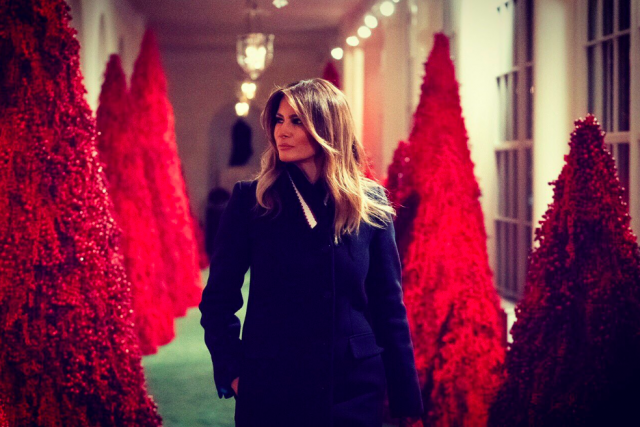 We are so excited for you to bring your children, kicking and screaming, into this year's display. To put you in the holiday mood we've chosen to go a little on-the-nose by using so much red it looks like the walls of the White House are bleeding. After all, what is Christmas with the Trumps if not a horror movie full of tired clichés? [READ THE FULL COLUMN]
---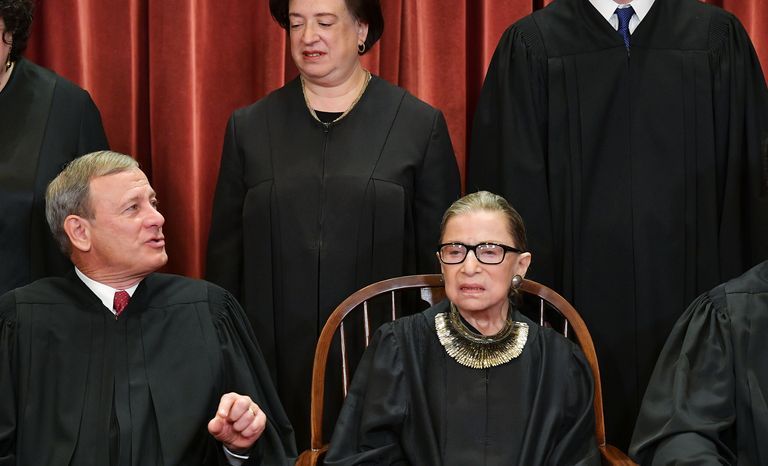 This year she's chosen the Stella & Dot Pegasus necklace, an over-the-top ombre accessory comprised of either layered feathers or layered daggers, depending on how you're feeling today, and it is everything. The court's oldest jurist is giving us lewks worthy of the Young Pope and I'm obsessed. Frankly, I don't know why RBG bothers to write opinions when she can just don enormous necklaces that speak for themselves. "For my statement on the administration's latest ploy to deprive people of basic human rights, please see my clavicle." [READ THE FULL COLUMN]
---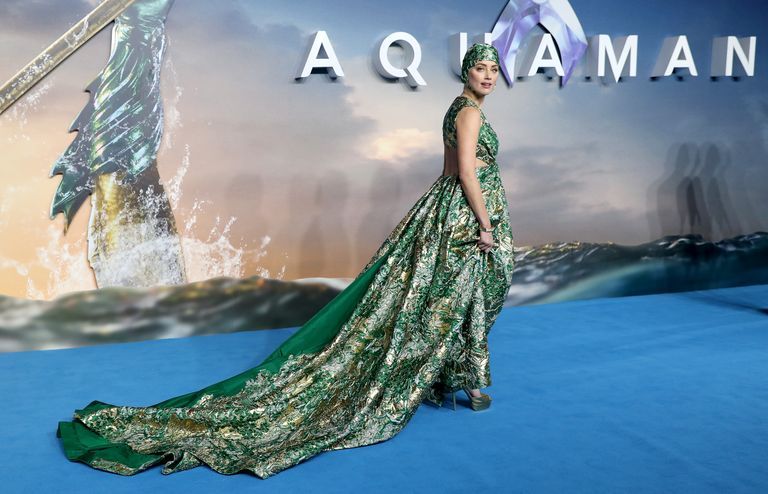 Look, I don't want to rain on the parade here. I'm not trying to dampen anyone's spirits. I don't want to be a wet blanket. I'm not trying to be a drip. But, what was the dress code for this event? [READ THE FULL COLUMN]
---

Welp. It's Giving Tuesday and Ted Cruz, that persistent rash from the great state of Texas, is celebrating by giving us all a heart attack with his new...accessory. Look, I don't know how to break this to you, so I'm just going to say it: Ted Cruz grew a beard. [READ THE FULL COLUMN]
---
Let's Hang Out!

The Moth StorySlam at DC City Winery on December 6
I'll be in Nashville working on a new play December 13-16 (and again in January); where should I go?!
The Moth StorySlam at the Miracle Theater, DC on December 17
---
Random Thing from the Internet

You can still buy Star Trek: The Next Generation action figures!

Who is patrolling the paws?!
Eric