Typewriter: Here for It, #309
Hi! It's R. Eric Thomas. From the internet?
Hi!
I am sitting at the gate in a North Carolina airport, eavesdropping on a group of seemingly well-heeled parents from Malvern, PA recapping their wild weekend of drinking and carrying on at Wake Forest and it's like I'm listening to a David Attenborough nature documentary.
I know you'll be shocked to find out that I did not attend the bacchanal of Parents Weekend at Wake Forest. Instead, I'm flying back from Winston-Salem after a truly extraordinary weekend at the Bookmarks Festival of Books and Authors. (Yeah, we figured that, say the Wake Forest parents, who have now switched to discussing group Halloween costumes. I am obsessed with and perplexed by their social lives. Is this an HBO series?)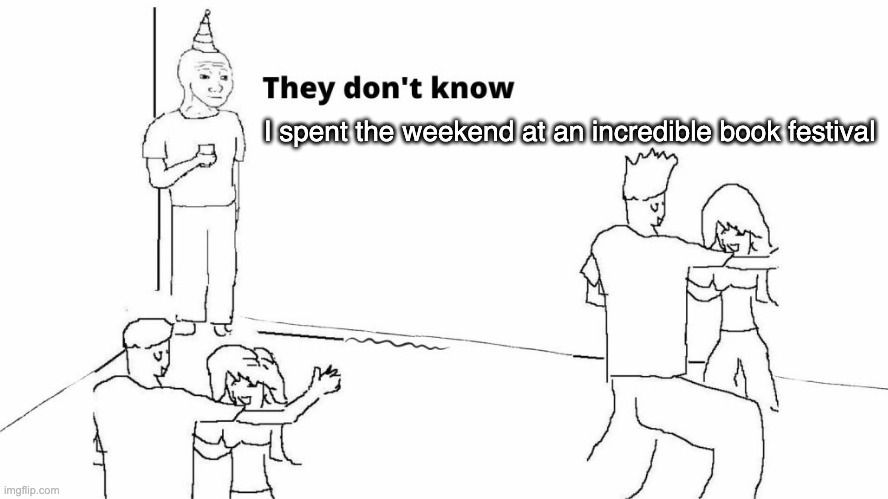 But, ah, the book festival! I struggle to put into words how incredible it was. (Which is ironic! This is the ultimate author test. "Can you, a professional describer, describe the amazing author event? CAN YOU?" They give you a little blue booklet and a No. 2 pencil and they tell you "Do not use the word ineffable.")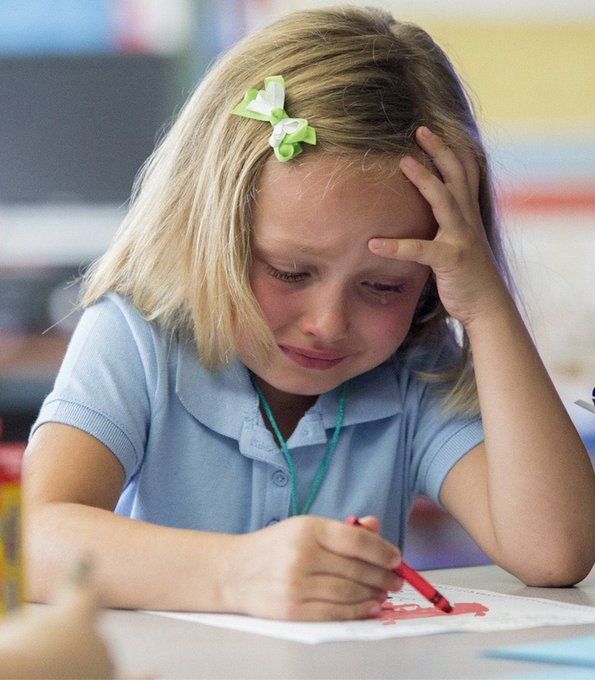 Prior to going, I talked to a couple authors about Bookmarks and they all said the exact same thing "OH! They take care of you so well there!" This was enough for me! I love to be taken care of! I love to be given an itinerary! I love to be swaddled like a lil baby Christ-child! What fun!
And, of course, every author was absolutely correct--this Festival is huge and complex and so well-thought-out. They created a space that was ripe for connection, discovery, and kismet. I spend most of my working life staring at the walls and hurting my feelings by inventing fictional situations, so it was a thrill spend a night doing karaoke with the Romance Writers contingent—Abby Jimenez, Julie Soto, and Dominic Lim—who know how to throw down; or talking Broadway shows with Helen Ellis and Jose Antonio Vargas while on a shuttle to Charlie Lovett's house where we got to see Lewis Carroll's typewriter.
(It looks exactly how you think Lewis Carroll's typewriter is going to look!)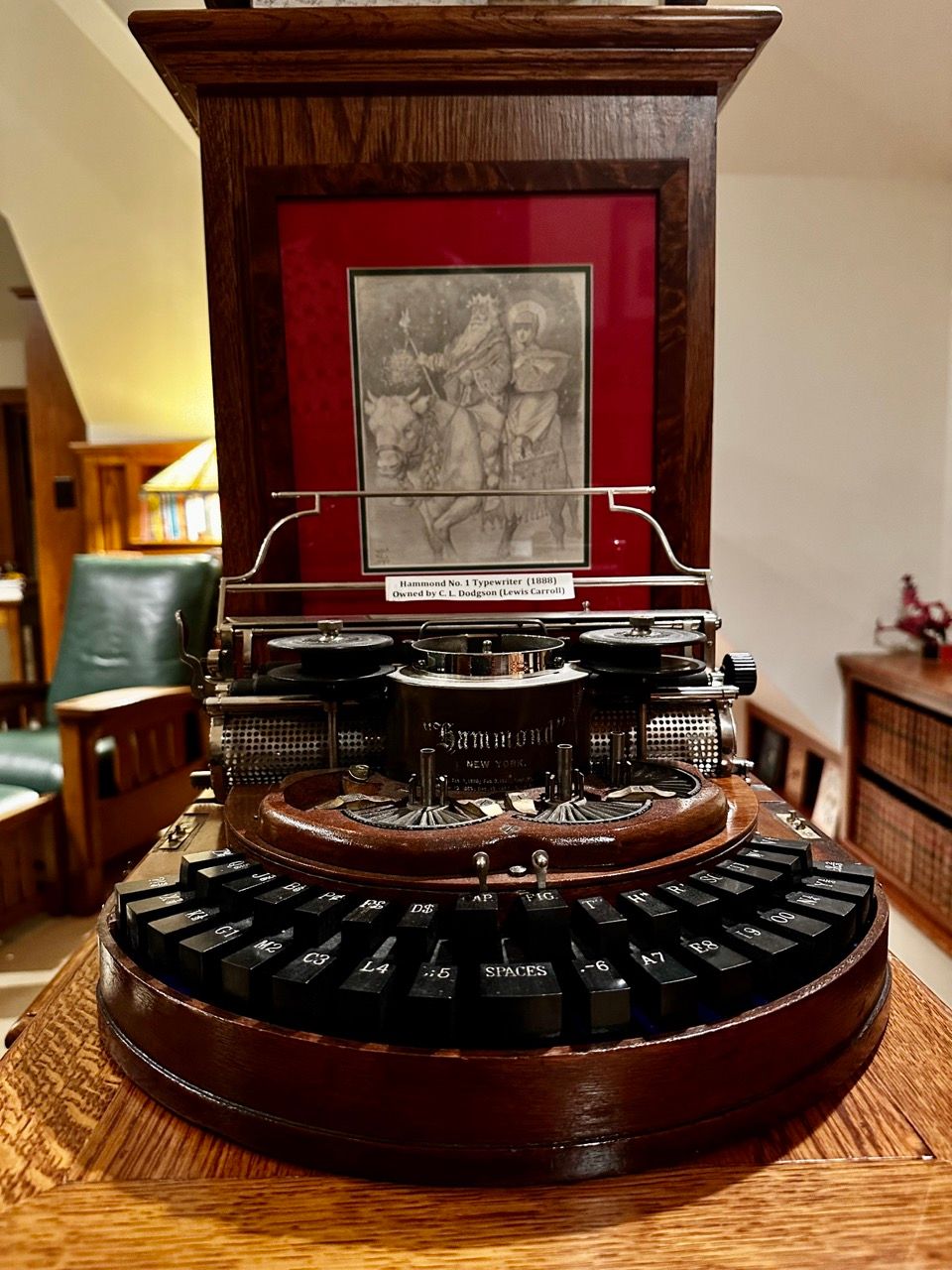 During my time in Winston-Salem, I never saw a single Bookmarks staff person or volunteer looking stressed, confused, or even mildly unsure even though they were putting on a festival wherein dozens of authors and 20,000 attendees are given all the information, guidance, directions to karaoke bars, and swaddling they need (and in the midst of a tropical storm!).
I don't know how they did it all. I kept asking the Bookmarks staff if I could see the Minority Report-style command central where someone plugged into the center of the Book Mind was directing all the action, but they demurred. This is my only complaint. I WANT TO SEE THE BOOK MIND!
On Instagram, I posted a couple of deranged reels about how great a time I had, but one thing I haven't screamed about enough is how extraordinary it was to meet so many people who have read and enjoyed my books. Folks I talked to in signing lines drove from Virginia and Georgia and all over North Carolina; one couple came from Texas to attend the festival. People bought books on site after hearing about me for the first time on panels and others brought their well-loved copies from home. One person wrapped her dust jackets for Here for It and Congratulations... in library-style plastic, which was gorgeous. Another person told me he worked in Emergency Management and said that, in the essay about me accidentally cutting my arm off, David's emergency response was correct. As he left, he gave me a detailed weather forecast for the following day. INCREDIBLE.
A few people brought me very thoughtful gifts, and everyone had such fascinating things to say! As my friend Margaret-Ellen approached my signing table, I thought That dress looks like the cover of Commonwealth by Ann Patchett, so when she announced "This is my Commonwealth dress; I thought you'd like it" I SCREAMED with joy and had to be sedated. I asked the EMS man to come back.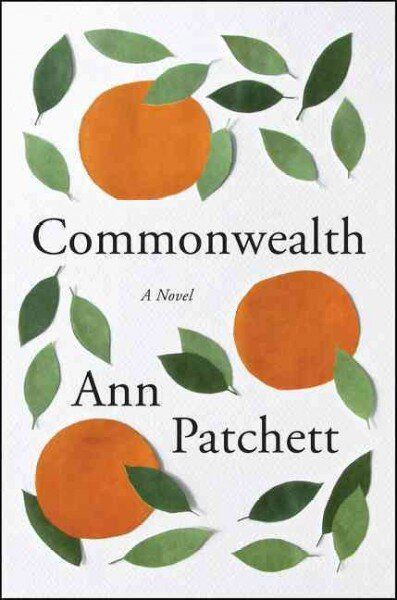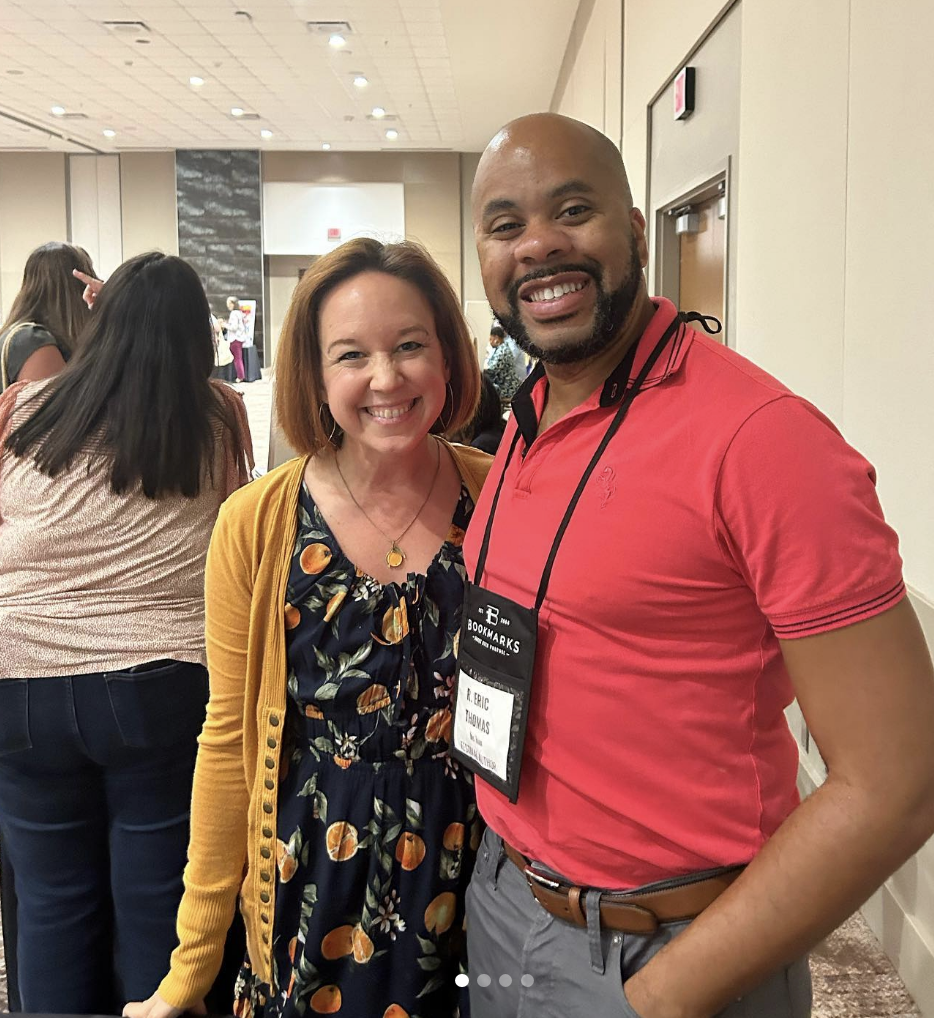 When I arrived in Winston-Salem, I had the pleasure of spending the day with Spence, who is a festival volunteer and once, years back, very helpfully e-mailed me when I confused Strega Nona and stone soup in my newsletter (a shockingly common occurrence for me). Spence drove me to the high school and the HBCU at which I was speaking on behalf of the festival, as well as to the local news station (where I appeared after an interview with Ozzy Osbourne's son, who is competing on a show about trying to be a Marine with Jojo Siwa [no I don't understand any of those words]).
I loved talking to students and, even more so, I loved talking to Spence, who had written interesting facts and histories about every place we went on notecards and shared them with me as we went along. She told me stories about her family and friends, one of whom was a fan of mine, and she had printouts of  pictures of them to show me, which was such a delight because I'd been thinking I would love to know what these people look like but I do not want to be weird about it. Spence saved me from having to be weird! A blessing! I felt so welcomed into this vibrant, kind, book-loving community. And I felt—as the prophecy foretold—taken care of.
This strange, lucky career of sitting by myself and typing inscrutable jokes into my digital typewriter brings so many incredible people into my life. My Vulnerability Hat wants me to tell you that very often I feel like I'm not doing it right or that everyone is doing it better than I am. But being in the company of book people this weekend was a welcome reminder we're all in pursuit of a good story and the feeling of being less alone which that can bring. I appreciate if you come to an event or if you like an IG story or if you literally never engage with me at all and pretend I am your Muppet friend who lives in the Book Mind of your local independent bookstore. I appreciate you.
Random thing on the internet
I wasn't aware, until getting a tour of Charlie Lovett's collection, that there'd been an all-Black Broadway adaptation of Alice in Wonderland called But Never Jam Today. (I audibly yelped when I heard that great title!) The dad from Family Matters played Humpty Dumpty!
I WANT TO SEE THE BOOK MIND!,
Eric