Hi! It's R. Eric Thomas. From the internet?
Hi!
There's that moment in Mrs. Doubtfire where Daniel (Robin Williams) is dressed as Mrs. Doubtfire, interviewing for the job as nanny with Sally Field (I don't remember her character's name but all Sally Field characters are named Sally Field to me except "Norma Rae" and "Mrs. Lincoln"). Sally Field wants some tea or something and Mrs. Doubtfire offers to make it and--because it's really Daniel aka the guy who used to live in this house--Mrs. Doubtfire goes directly to the right cabinet. Sally Field is surprised by this and says so. And Mrs. Doubtfire replies, "Oh! It's because your kitchen is so well-organized!"
I think about this a lot.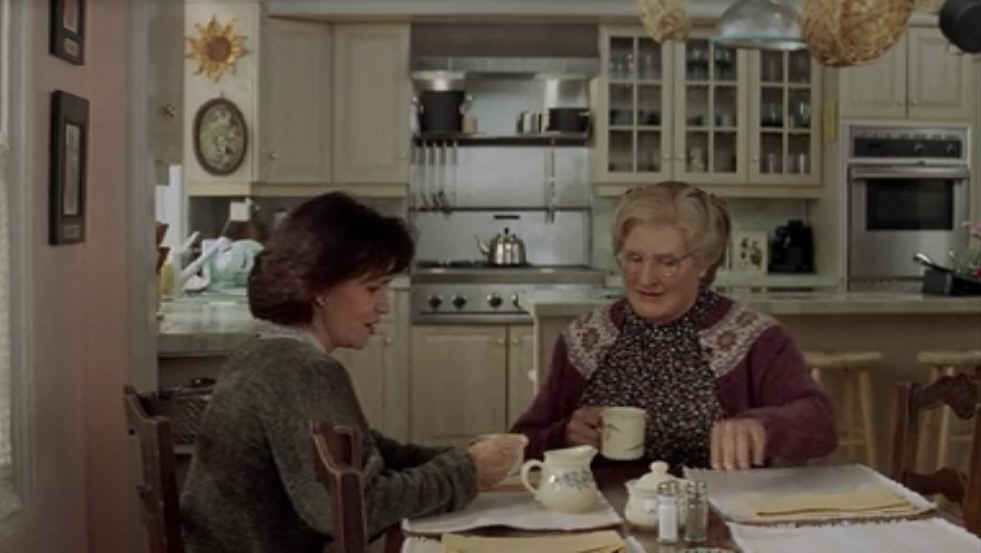 Is there such a thing as a well-organized kitchen? A kitchen feels like such a personal thing. Can it be organized or does it run on vibes alone?
When we moved into our house in Baltimore, I spent a lot of time trying to figure out the vibes of the kitchen and how we were supposed to organize it. Then I realize that the vibes were off because the cabinets were a bad color so we painted them and everything worked out great.
Sometimes I feel like "I want to see everything in the kitchen all of the time" which goes against two things 1) the predominant styling of kitchens on TV, and 2) my interior design style, which can best be described as "no one lives here; it's just pretty".
I appreciate having things put away but also I am a tiny bit of a pantry hoarder and every time we move I discover 16 boxes of chicken stock that I was "just about to use". I am always prepared for Y2K in my heart.
But, despite all of that, I feel like I run a good kitchen. (Which is something that a character on Downton Abbey has definitely said, I'm sure.)
And I tell you all that because I've been sitting here in our new kitchen in Philly, staring at a cutting board that doesn't have a home for an hour and I'm starting to spiral.
See, what had happened was we moved into this place and we hired home organizers to help us unpack. I had mixed feelings about this because I was like "Well, I can unpack a box; why am acting so bougie?" But on the other hand I was like "I literally have zoom calls and deadlines all day and then we leave for vacation and then I move into my parents' house for a month for play rehearsal, meanwhile David is starting his new job, so the soonest we're going to get these 16 boxes of chicken stock on a shelf is Labor Day." That was, essentially, what our first move was like and I can't be having repeat experiences. No reruns, please!
So, these three professional organizers came over and looked at all of our boxes and asked me a couple of questions about how we live our lives ("chaotically") and then got to work. For the first day I worked alongside them, getting stuff done that I couldn't really explain and ignoring the things I needed to do on my computer. It's very fascinating--organization. There was one organizer who took on the kitchen for the full two days they were here. She methodically took everything out of every box, then measured all the shelves, then paced around like a TV detective solving a case. She Beautiful Mind-ed our kitchen; it was amazing. She put little stick-on hooks on the inside of the cabinet doors and hung my stand mixer attachments to them and I screamed with delight. She put all of the oils and vinegars we use for cooking on a lazy susan by the sink and I called the newsaper like "HAVE YOU HEARD OF THIS?!"
At the end of the first day, she presented me with a list of things I should buy to improve our lives and I immediately went to IKEA. She told me to buy a fruit basket with a banana hanger and I thought I don't eat that many bananas but you know what? There's a fruit basket with bananas hanging on it right now.
All in all, I cannot recommend home organizing enough. The only hiccup is that last night we made dinner and David pulled the cutting board out before I came in the room, and after dinner I washed dishes, and now the cutting board is dry and I don't know where it goes. I've looked in every cabinet for cutting board vibes. I've asked the board. I've tried to pace like a TV detective. I know that this is our kitchen and I can technically put the cutting board wherever I want. But I also know that there is a right answer and a wrong answer and I'm not trying to fail this test.
Okay, I gotta go. I need to call a home organizer and ask her grade my work.
Let's hang out!
Crying on Television, my new farcical play about making friends as adults, streams from June 26 to July 10 (live performances May 31 through June 25). Tickets to both are on sale now!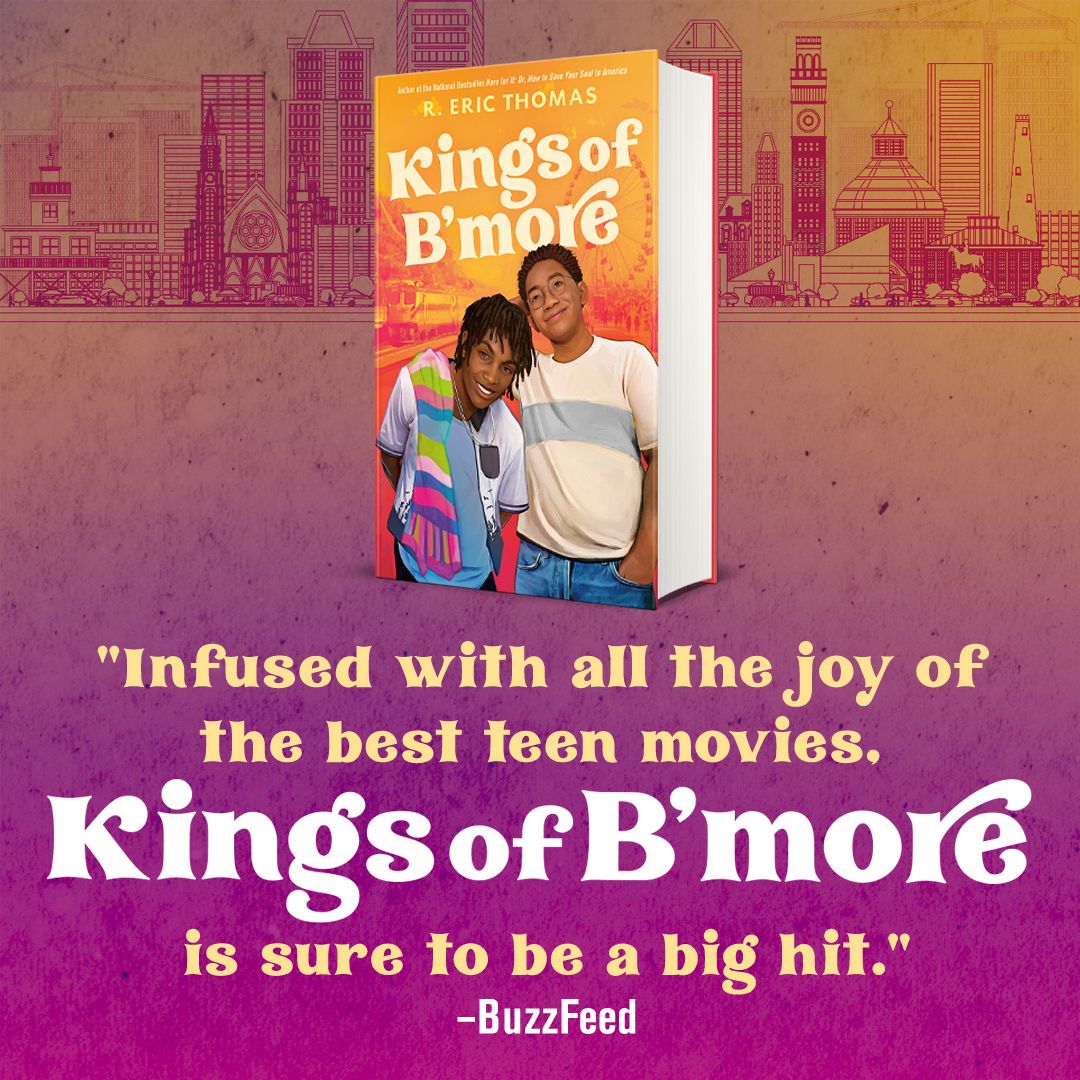 Kings of B'more, my new novel, comes out on May 31st! If you preorder it (and you should!) submit proof of preorder at this link and my publisher will send you some free swag!
EVENTS
Wednesday, May 25 - Conversation with Kyle Hiller of the Broad Street Review (ONLINE) - info/register
Friday, June 3 - Opening Night of Crying on Television at Everyman Theatre
Tuesday, June 7 - Hosting the Moth StorySlam at World Cafe Live, Philadelphia - info/tickets
Thursday, June 9 - Kings of B'more book event at the Hartford Public Library, Hartford, CT in conversation with Versatile Poetiq - info
Tuesday, June 14 - Kings of B'more book event at The Ivy Bookshop, Baltimore County, MD - info
Wednesday, June 15 - Howard County Public Library meet-the-author event in conversation with local teen panelists - info
Thursday, June 16 - Kings of B'more book event at A Likely Story, Sykesville, MD - info
Random Thing on the Internet
I have been on a huge Chaka Khan kick lately and I can't get over her song "Love Has Fallen Over Me". It's so catchy but I also feel like it's unhummable--it's all vibes!
("chaotically"),
Eric