Gallant: Eric Reads the Week, #21
Hi! It's R. Eric Thomas. From the internet?
Hi!

BREAKING NEWS! Le Bae, Justin Trudeau looks absolutely damn giddy jogging by a group of oblivious teens on their way to prom. Meanwhile, I'm sitting here in America, shewk.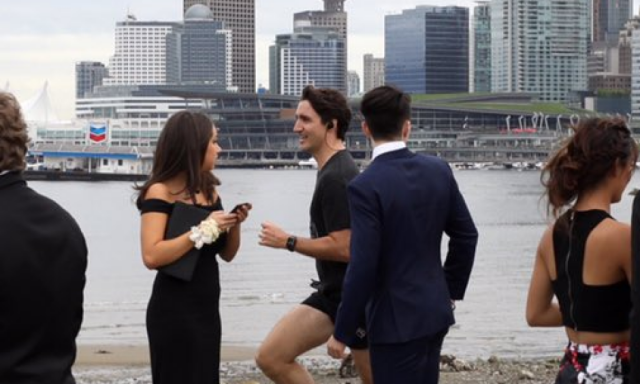 First of all, how dare this man do this on a Friday when he knows this is exactly the kind thing that makes me burst into the ELLE.com newsroom screaming "Stop Le Presses!" I had to summon everyone back from their weekend plans. It was a whole thing. I was like "I guess you're wondering why I've gathered you here today." To which everyone responded "We're going to guess it's either Beyonce's twins or Justin Trudeau's thighs." I did not appreciate that at all because I had already prepared and memorized a 20-minute monologue ramping up a to grand reveal and now I had to improvise. Or rather, impro-thighs.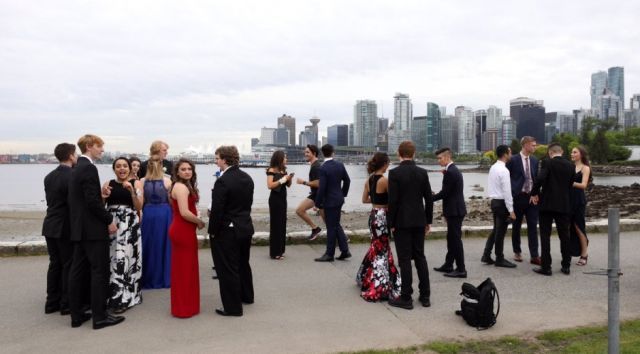 "Anyway, stop the presses." I said 45-minutes later, after my tap solo and an impromptu reenactment of the parts of Back to the Future that I can remember (hint: fewer than I thought). I write on the internet; there's not even any presses. That's how serious this is. We had to build a press and then throw that press out of the window because the Prime Minister of Canada went for a jog. It's expensive.

I'm obsessed with how good Le Bae is at being caught casually slaying in public, especially considering how bad our president, Lil Nixon, is at it. It's almost comical. This is like a Goofus and Gallant cartoon.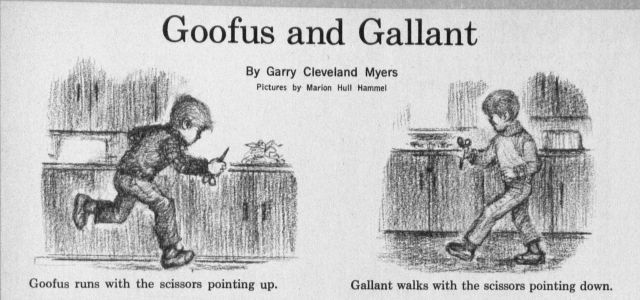 Reading Highlights magazine was stressful. You had to find all the things hidden in that weird map and then you had to fold the page just right so that you could read a secret message and then you had to have your behavior policed by Garry Cleveland Myers. It was a full day's work for a 7-year-old.

I think we can all agree that Goofus was a nightmare person. Like, who is spending every moment of their day making the worst choice in every situation? Well, actually that sounds like most of us, to be honest. In any case, we mean well. Sometimes. And I think Goofus means well. He's kind of working uphill here: his parents named him Goofus. It's not exactly a vote of confidence. What was the behavior action plan for Goofus? Why are we shaming this kid? I'm upset about this. I've literally worked myself into a lather about educational reform over a cartoon. Give me the Goofuses of the world, with their upturned scissors and their louche manners.

It's funny, thinking back on the age when I read Highlights, I vividly remember reminding myself "You're a Gallant. You're a Gallant." Because I was obedient and conscientious and highly neurotic. Maybe the idea is that we all have the potential to be Gallants. I'll buy that. But 30 years later I'm much more comfortable with the realization that we're all probably more Goofus than anything else--we make odd choices, we are sometimes less than graceful, we didn't pop out of the womb perfect but we're happy to be here.

Except Trudeau--that is the Gallant-est dude I have ever seen. I am not complaining.

This week's ELLE.com columns featured a parade of Goofuses, some of them redeemable, some probably sociopaths. I analyzed the contestants on the new season of the Bachelorette... twice; I went all the way on this RompHim neologism; I talked about James Comey hiding in the curtains... but first: more Trudeau!
---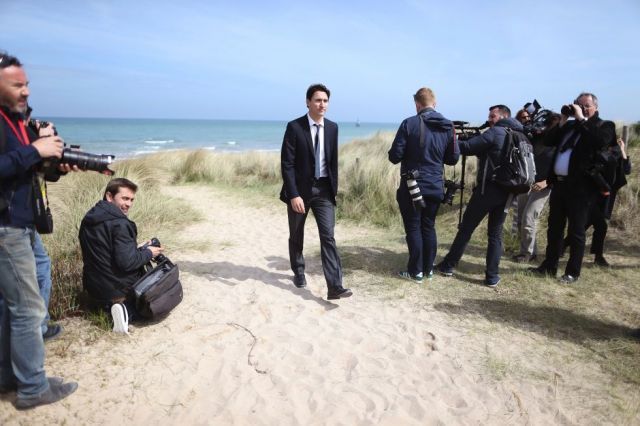 It is a fact that Justin Trudeau is actually Prince Eric from The Little Mermaid. This has been extensively covered by many in the truth news media, including me and also me. His raven hair, his icy blue eyes, his beguiling grin all conspire to give him the unmistakable visage of one of the least problematic Disney princes. This can't come as a surprise to Trudeau; I believe he's been slyly hinting at his real identity for years. Today: a deep dive into the true Trudeau, a cartoon prince from the '90s. [READ THE FULL COLUMN]
---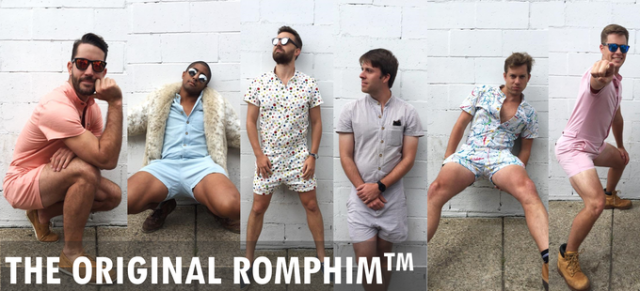 Look, I have no problem with men in romper. I am a huge fan of the thigh. More thighs, please! Wear short shorts sewn into your shirt shirt every day for all I care. But I will not allow anyone to make up a new name for this, especially one as etymologically inconsistent as a RompHim. A romper has no gender, friendo! It's not a rompHER, it's a Romp-er. Or perhaps a Romp-ur. The Ur-Romp. You can romp in it no matter what's in your undercarriage. [READ THE FULL COLUMN]
---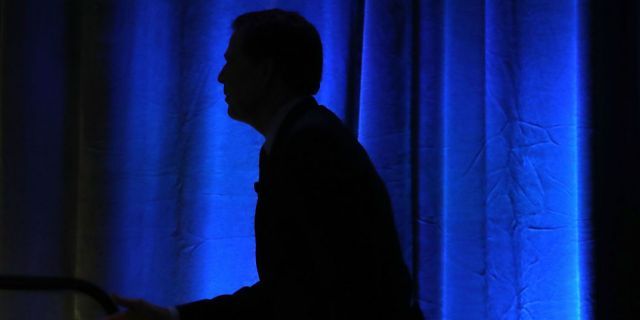 He hid in the curtains! The ghost of J. Edgar Hoover is gagging over this, honey. James Comey is like the hapless hero of a YA novel, bouncing from awkward situation to embarrassing moment, all while slowly being embroiled in a vast conspiracy in the early days of a dystopia.
"Donald Trump, welcome to your tape." [READ THE FULL COLUMN]
---
THE BACHELORETTE!

It seemed like a really good idea to look at all 24 Bachelorette contestants and make judgements about them based solely on their photos and occupations. Like this guy, Bryce, who has the squarest jaw you've ever seen. He's literally a Lego figurine. It's amazing. [READ THE FULL COLUMN]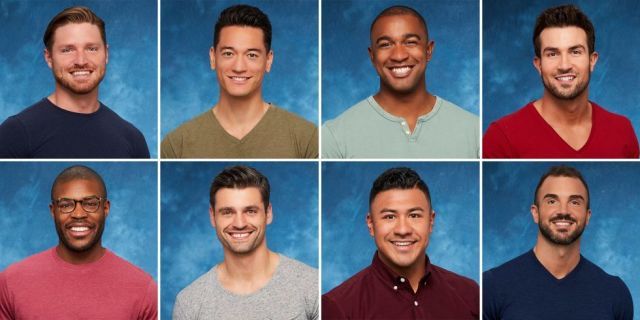 Tucked away amid the boilerplate answers are some straight-up "it puts the lotion on its skin" responses. This season, apparently, The Bachelorette is going hyper-real, reflecting the fact that most of the people you will go on dates with are actually lunatics. I am not complaining about this. [READ THE FULL COLUMN]

I'm recapping The Bachelorette for Man Repeller starting tomorrow and I'm so excited (and terrified). In preparation, I wrote an actually serious article about how to read the presence of the first black Bachelorette.

The minds behind the Bachelorette clearly saw the writing on the wall, positioning Rachel from the get-go as a barrier breaker. In anticipation of the first-impression rose, producer Mike Fleiss tweeted, "This history-making, historic announcement could be the most-historic in the history of #thebachelor !!!" It was very subtle. As far as hyperbole goes, one would think Rachel had made first contact with (eligible, hairless, buff) alien life.
Then again, maybe first contact isn't that farfetched a description of what happened. After all, the idea that a television juggernaut not run by Shonda Rhimes would center a black woman's experience is still, sadly, revolutionary. [READ THE FULL ARTICLE]
---
For Theater Philadelphia!
The series in which I bring Philebrities to plays and then report back about our conversation continues. This time the date went so well I married the guy. In the past. Before the date. But still.
We are seeing the world premiere of Philadelphia playwright James Ijames' White, a searing, satirical play about a white gay artist, Gus (Jamison Foreman), who conspires to invent a black female persona for himself, physically manifested by an actress, Vanessa (Jaylene Clark Owens). Gus' objective is to get his work into a museum and prove a point about inclusion. The play wrestles vigorously with notions of appropriation and theft, as well as the difficulty of being in relationship with people across cultural experiences. I lean over midway through the play, as Gus' Asian-American boyfriend (Justin Jain) excoriates him about his privilege-blindness, and whisper to David (who is white), "I didn't bring you here to send a message." Sometimes an invitation is just an invitation. [READ THE FULL ARTICLE]
---
In Baltimore Magazine!
I did an interview with Baltimore Magazine in which I talked about my hilarious family, what celebrities eat for breakfast and, of course, writing funny things on the internet. Plus, look at my house! [READ THE Q&A]
---
Random Thing from the Internet...

I'm a GIF!

To gallantry and goofiness,
Eric