First Looks: Eric Reads the Week, #72
Hi! It's R. Eric Thomas. From the internet?
Hi!

This week: The Queen judges an insecure horse, Queen Maxine takes down a dusty congressman, and Melania has two words for you.

David bought us a walking tour of Druid Hill Park, a huge sprawling green space in the middle of Baltimore city. It's one of the older urban parks in the nation, after Fairmount Park, Golden Gate Park, and Central Park. At over 700 acres, I figured we could finish the walking tour in about 20 minutes, 30 tops, and then head to brunch. I was very mistaken. I would like to announce that my cold war with nature, time, and reality continues unabated.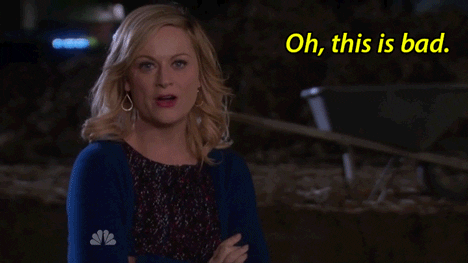 I always think that walks outside should take about 20 minutes, 30 tops, and they should be followed by brunch. This just seems like the natural law. Why did God make flowers and trees and birds and Citibike stations if not for us to glance at them as we sped walked through a public park on our way to a brunch reservation?

A few weeks back, at the Moth at Lincoln Center, I told the story of how our engagement was preceded by a two hour hike up a cliff face that, again, I presumed would take 20 minutes and instead took 2 hours each way. The audience was definitely judging my ignorance, which I thought was a little presumptuous. Everyone was like, "What's wrong with you? Why would you think that walking massive distances out of doors will only take 20 minutes, 30 minutes tops? Even we, an urban audience of erudite NPR listeners, know that that's just not how things work."

This was me in response: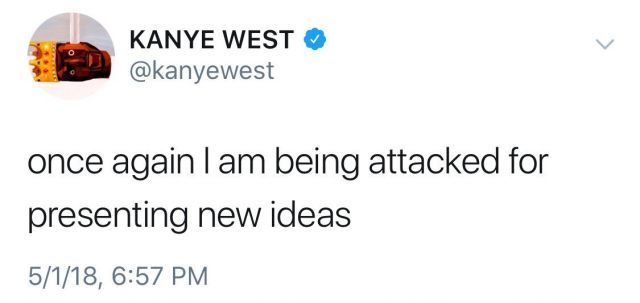 I like nature, I just have a very full schedule. Please have nature send me an Outlook request if it would like to spend more time with me. I believe I have a couple of hours open in late July. Thankssomuch.

Anyway, we walked for probably 400 miles, I'd imagine. I didn't keep track because I left my phone at home because I am one with the universe, I am full of peace, I am tuned into nature and et cetera. We walked for a while, listening to three men tells us the history of the park. It was very interesting, actually, even though none of them knew anything about trees. They each had an area of expertise. One guy was the Parks Department guy. I don't think he worked for the Parks department; I think he just knew everything that was going on. He's that guy who is always hanging around the Parks department looking for scoops and everyone in the Parks department (Ms. Parks and her friends) are always like "Richard? We can see you behind the water cooler. If you want information, you can just email the info@parks.baltimore.gov or whatever and someone will get back to you." And Richard waits for a second because maybe they haven't really seen him and then he leaves in a huff shouting about how this will have a very adverse effect on his Saturday walking tour.

So, that's the first guy. The second guy was the History and Economics guy. History I understood but then he said Economics and I was like "Woah, Nelly." He was like "I don't want to blow your mind, but you're definitely about to find out how old-timey people paid for this park." And I was like "Okay, cool. I definitely thought you meant that you were going to teach me about how fluctuations in then Yen can affect maritime regulations or something, but that's fine too. So, how did old-timey people afford this park?" And he was like, "They were rich."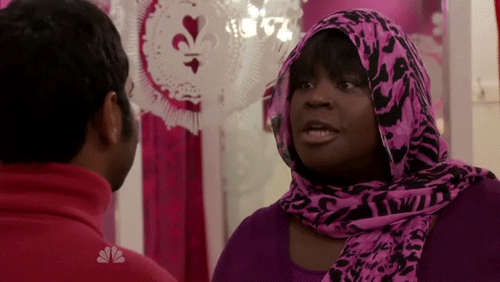 I was stunned. The third guy used a portable electric loudspeaker because he said he had a thin voice, which is a term I've never heard before. At one point, we were standing outside of the zoo (there's also a zoo in the park; this thing is outrageous) and he was speaking into the loudspeaker but I still couldn't hear him and I thought "He wasn't kidding about that thin voice. His voice is a skinny legend."

I think he was also a history guy. There was a lot of history. But no information about trees! They'd walk through and go "That's a tree! Isn't it pretty?" And someone would say "What kind of tree is it?" And they'd say "It's old!" And that would be that. One of the trees was over 220 years old, which just seems excessive.

A lot of the tour was about painting a picture of the 19th century world that produced this park and connecting it with efforts to revitalize the park now. Every once in a while, they'd mention something about the middle period in the park's history, like the civil rights action that took place over the segregated tennis courts in the 40s. I was one of two black people on the tour and I've been feeling salty here lately about being in all-white environments so I wasn't terribly interested in hearing about the racial strife buried in this huge public park/everywhere. I just want to know what kind of tree this is, Richard. I'm just trying to live my regular black life in peace, dammit.

But for the most part, we just learned about the old days and the new days and the middle days were just a haze. Toward the end of the tour, Richard invited anyone who was interested to continue the tour by following him to the "African-American only pool." I think "African-American only pool" is one of the wildest phrases I've ever heard. It's so careful it almost sounds exclusive. For a moment I thought they were talking about some private club in the 50s that didn't allow non-black people. I was like, these blacks in Baltimore did not come to play. Can you imagine, Tracy Turnblad spending all of Hairspray trying to get Motormouth Mabel to let her into the swanky clubhouse and Olympic-sized pool that only grants entrance in African-descended people? What a world. I declined Richard's invitation to the Wakanda Water Works. It sounded great but I'd already been walking for about 17 hours, my brain was full of information and I was late for brunch.
---
This week was all about fierce looks, from Cate Blanchett's Cannes face, to the Queen's fearsome scowl, to Michael Avenatti's takedown of Tucker Carlson's look. But first, all hail Maxine Waters...


Hello and welcome to another edition of America's favorite game show, They Really Tried It, with your host, Representative Maxine Waters. Today's contestant is Rep. Mike Kelly of Pennsylvania (R) who, on Tuesday, took it upon himself to point his finger at Rep. Waters, shake it like a Polaroid picture, and tell her to stop talking about discrimination. [READ THE FULL COLUMN]
---

Okay, you found me: the one person who hasn't ever seen an episode of Sex and the City. I'm sorry; I couldn't; don't hate me. I was a high school student with no cable when the seminal series premiered on HBO 20 years ago this June. Years later, I tried, on occasion, to watch the syndicated version of the series, highly edited for network television, but it was missing a certain je ne sais quoi. Actually, I can sais quoi: there was no profanity and abrupt cuts in the sex scenes. What is Sex and the City without sex and that harbinger of city life: frequent expletives?

I couldn't help but wonder if the show's inaugural season would, with the distance of 20 years and a very different cultural landscape, still have the same magic, still inspire the same loyal devotion to the plights of the central foursome, and still be relevant to any part of the way we live. I couldn't help but wonder: has SATC changed over the last two decades? [READ THE FULL ARTICLE]
---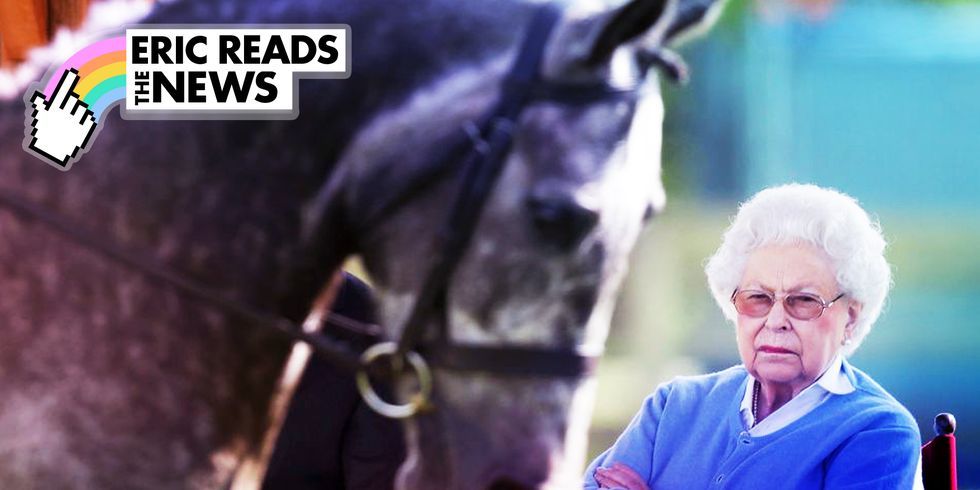 Honestly, I don't know what you're supposed to look for when judging horses, but this ain't it. This horse did not know the words to the lip-sync, their wig was crooked, and their makeup was a scandal. Have you ever seen a face more unimpressed? She's like, "BoJack Horseman, sashayeth awayeth." (That's how queens talk; I watch The Crown.) [READ THE FULL COLUMN]
---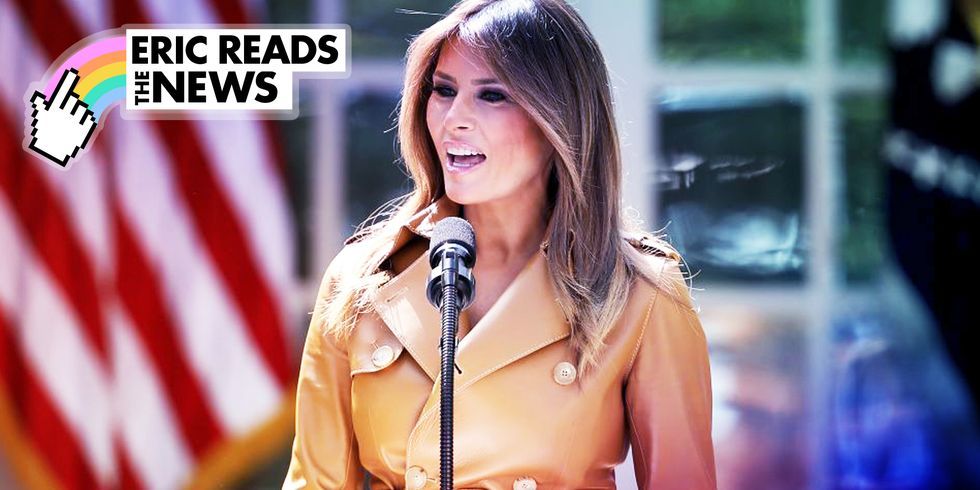 In an address from the Rose Garden, Melania Trump unveiled the platform for which she will be advocating as first lady. Titled "Be Best," it will focus on "well-being, fighting opioid addition, and positivity on social media." Not to put too fine a point on it, but it's a little like a list compiled by throwing darts at a board labelled "bad things and some good things, also." Syntactically, it's fascinating, so that's something to be inspired about. Each of the words is technically recognizable but, like an all-understudy cast in Wicked, I don't think I've ever seen them perform these roles before. It is not "the Best;" just Best. A casual Best. Hanging Best. [READ THE FULL COLUMN]
---

Um, excusez-moi but why am I not in Cannes right now, basking in the perfect glow of the French sun (different from the American sun; more chill, children run barefoot everywhere)? The 71st Cannes Film Festival just began, welcoming scores of Hollywood and European elite to the French Riviera, where they will let le soleil francais kiss their skin, take in some of next year's most buzz-worthy films and, most importantly, hang out in close proximity to Cate Blanchett, who is and forever has been absolutely perfect. [READ THE FULL COLUMN]
---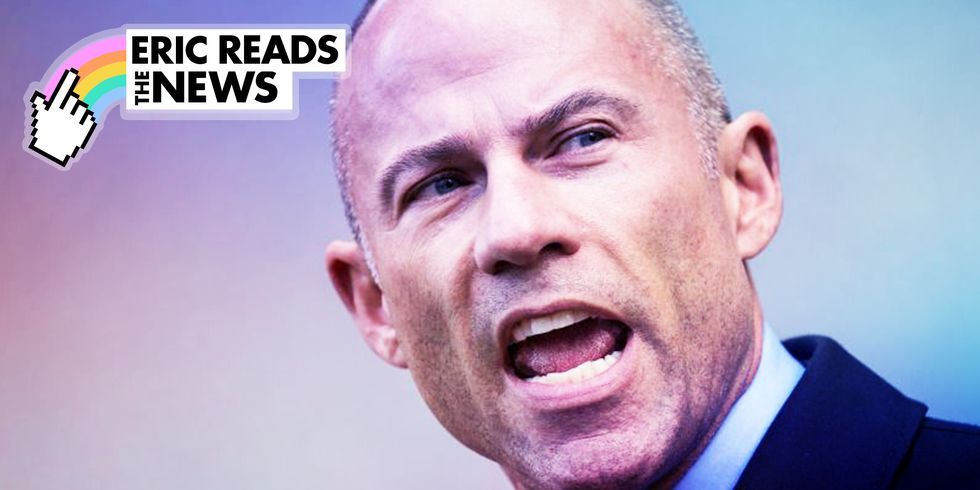 Permanently tanned zaddy Michael Avenatti, the lawyer for Stormy Daniels, is in a tiff with sock puppet Tucker Carlson about who is least attractive. In another high mark for the republic, the conservative talk show host complained about Avenatti on the Thursday broadcast of his show, calling him a "creepy porn lawyer" whose "eyes were too close together." It's not exactly Alexander Hamilton writing to Aaron Burr, I'll tell you that. It's unclear whether Carlson felt that Avenatti himself was creepy or whether the modifier was used to describe the porn that Carlson seems to believe Avenatti lawyers for. Note to file: while he is indeed a lawyer representing a porn performer, I feel like the term "porn lawyer" gilds the lily a bit. To coin a phrase. [READ THE FULL COLUMN]
---
RAVE REVIEWS FOR MRS. HARRISON!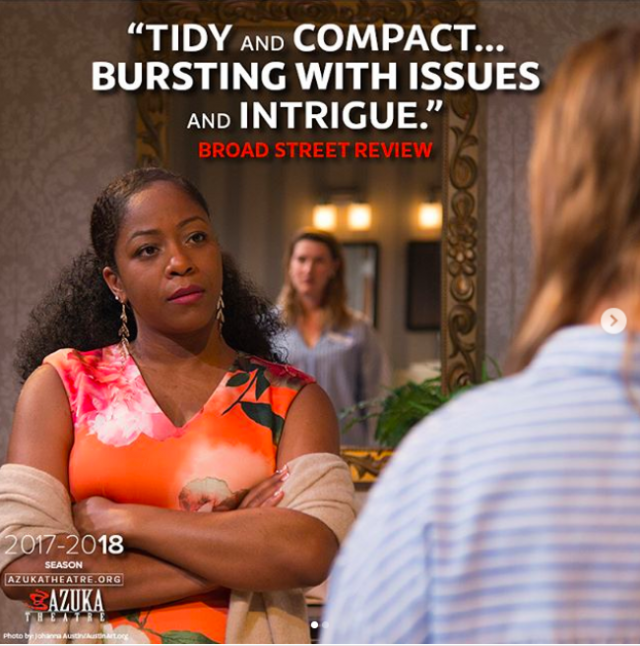 "Every once in a (great) while, a new work in Philadelphia premieres with such power and promise that it demands to be seen by a much wider audience. That play is Mrs. Harrison at Azuka Theatre. That playwright is R. Eric Thomas." -Philadelphia Inquirer

This play has been just blowing the doors off the theater since opening at the beginning of the month! It runs for one more week but everyone who has spoken to me after seeing it has said they think it'll go far. I hope it does! I'm working on getting it into more theatermaker's hands so that it can have continued life. If you have a theater in your area that does work that excites you, particularly new plays, do me a favor and drop me a line with the theater's name. I'll take it from there. Let's do this!
---
Random thing on the internet...

Will Smith's Storytime videos are the best, funniest, and most entertaining things on the internet.

Things are looking up, Richard!
Eric